With the three most prominent CONCACAF nations automatically qualifying for the 2026 World Cup, you might think that the battle for the final three slots wouldn't be worth paying attention to. You'd be wrong. 
It seems like we've still barely caught our breath from Qatar 2022, but the new cycle is upon us, and it is already time to look towards the 2026 FIFA World Cup.
This iteration will be co-hosted by the United States, Mexico and Canada, arguably CONCACAF's three best teams who have sat at the pinnacle of this region for decades.
The major upside of hosting a World Cup, outside of the immense tourism boost and spectacle that comes to your nation, is that you automatically secure your spot in the competition. This means that the three favorites to qualify, and the top three finishers in 2022 qualifying, are suddenly out of the picture.
Consequently, three more CONCACAF teams will qualify directly, and two will participate in the inter-confederation playoffs.
So where does that leave us?
We'll take you through how qualification will operate and give you the three favorites you should keep your eye on to automatically stamp their ticket for the 2026 FIFA World Cup.
What Makes CONCACAF Must-See?
The casual fan might find CONCACAF competition without the three big-hitters a hard sell. However if you tune in, you're still in for a wild ride and more than a fair share of thrills and spills.
Even without the heavy hitters, there are still big names galore amongst the other countries. Leon Bailey and Demarai Gray of Jamaica, Levi Garcia of Trinidad and AEK Athens, Romell Quioto of Honduras and Montréal; and of course Keylor Navas, Costa Rican legend.
What CONCACAF will miss in the starpower and big-names of Canada, Mexico, and the United States, it will make up for with exhilarating and fascinating matchups, die-hard fans, and raucous atmospheres.
You can expect break-neck pace, trademark chaos, and end-to-end matches through the entirety of the CONCACAF qualifiers. With no VAR, close decisions are sure to draw ire, heightening tension and pushing crowds to a fever pitch. Another interesting factor that will add to the intrigue of the games is the playing surfaces. Countries in CONCACAF are not all known for having the most pristine pitches and refined stadiums. Balls will bobble, players will slip, and every second ball becomes all the more important.
The rivalries are also a true spectacle to behold. Arguably the most visceral of these is the Clásico Centroamericano between Costa Rica and Honduras. It's a rivalry that runs deeper than just national teams, with even Honduran and Costa Rican teams Real España and Cartaginés providing sparks whenever they square off.
When these two nations meet, fireworks are customary and the football may not always be pretty, but you're guaranteed to be glued to the edge of your seat and to leave the game breathless.
Similarly, the most heated rivalry among Caribbean nations is between Jamaica and Trinidad and Tobago. They're the two most successful Caribbean sides historically, and two nations that have always been closely linked culturally through the years. While not filled with as much bad blood as the Central American classic, this rivalry is equally as competitive. Both nations love nothing more than beating one another, and being two of only three Caribbean nations to ever qualify for a World Cup (Cuba in 1938 being the third) adds the prestige factor to each game they play.
Beyond the rivalries, there's intrigue wherever you look, with every team desperate to take advantage of the added qualifying slots and make their break onto the world scene.
Structure of Qualifying
CONCACAF World Cup qualification is split into three rounds, with the first starting next March. While it's a bit elaborate at first glance, here's a breakdown.
Round One
The first round of qualifying will involve the four teams in the region with the lowest rankings. They will play two home and away ties, with the two winners advancing to the second round.
Round Two
A total of 30 CONCACAF teams will compete in six groups of five teams in the second round. Each nation will play one game against the other teams in its group. There will be two home matches and two away matches for each nation. Twelve teams total — the group winners and runners-up — will advance to the final round of qualifying.
Round Three
In the final round, the 12 countries will be divided into three groups of four teams. Each group winner will earn a spot at the World Cup alongside the U.S., Mexico, and Canada, while the two best runners-up will earn a spot in the FIFA Playoff Tournament.
Gold Cup 2023: A Recap
The most recent and relevant evidence we can examine when looking for potential qualifiers is this year's CONCACAF Gold Cup. To the surprise of absolutely no one, the United States and Mexico were both present in the final four, with Canada only going out in the quarterfinals to the Americans.
What's more surprising were the semifinal results. The USMNT were knocked out by Panama on penalties. While the American squad was by no means at full strength, it was still a final they were expected to make easily.
This left the Panamanians with another daunting test in the final, where they would meet Mexico, fresh off a comfortable 3-0 win over Jamaica. Despite their best efforts, Panama were beaten 1-0 in the final but left with their heads held high and feeling confident in their World Cup prospects going forward.
The other semifinalists, Jamaica, were in their first competitive tournament under new boss Heimir Hallgrímsson, and you could tell there are still growing pains. However, the new-look Reggae Boyz have a fresh squad with an abundance of talented players and showed they could be a dangerous outfit going forward.
Favorites to Qualify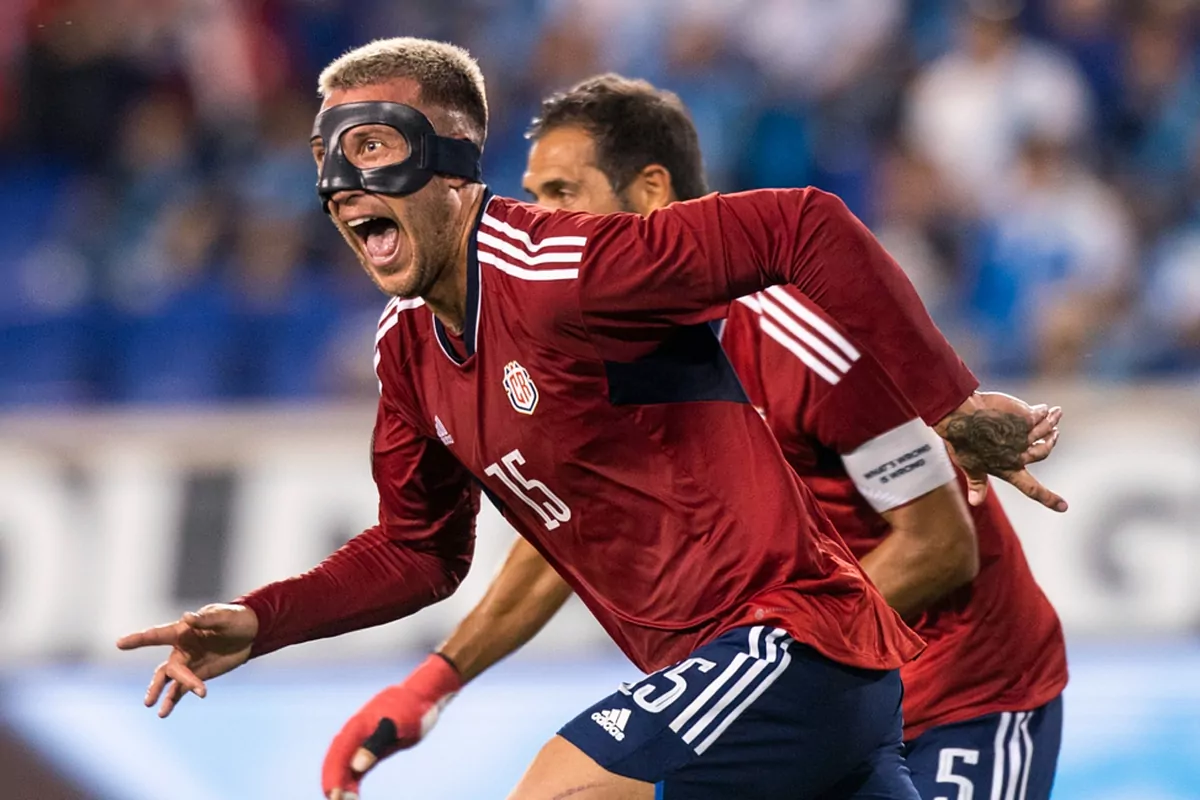 Costa Rica is the main pick everyone should have to progress. Despite a disappointing CONCACAF Gold Cup showing, their only losses in the tournament were to both finalists, Mexico and Panama. They were also the fourth CONCACAF team that qualified for this past World Cup after they beat New Zealand in the qualification playoff.
That marked the Ticos' third successive FIFA World Cup qualification, and while their showing started with an awful 7-0 defeat to Spain, they boasted an impressive win against Japan.
Costa Rica's squad come 2026 could be the final battle cry for some cornerstones of their last two World Cup appearances. Real Salt Lake's Bryan Oviedo (33) and Nottingham Forest's Keylor Navas (36) may well make their last appearances for the side and will want to ensure qualification so they can leave on a high.
Since their only qualification in 1998, the Reggae Boyz have been perennial outsiders. They've narrowly missed out on qualification several times and the Jamaicans will be adamant that this will be their return to football's greatest tournament.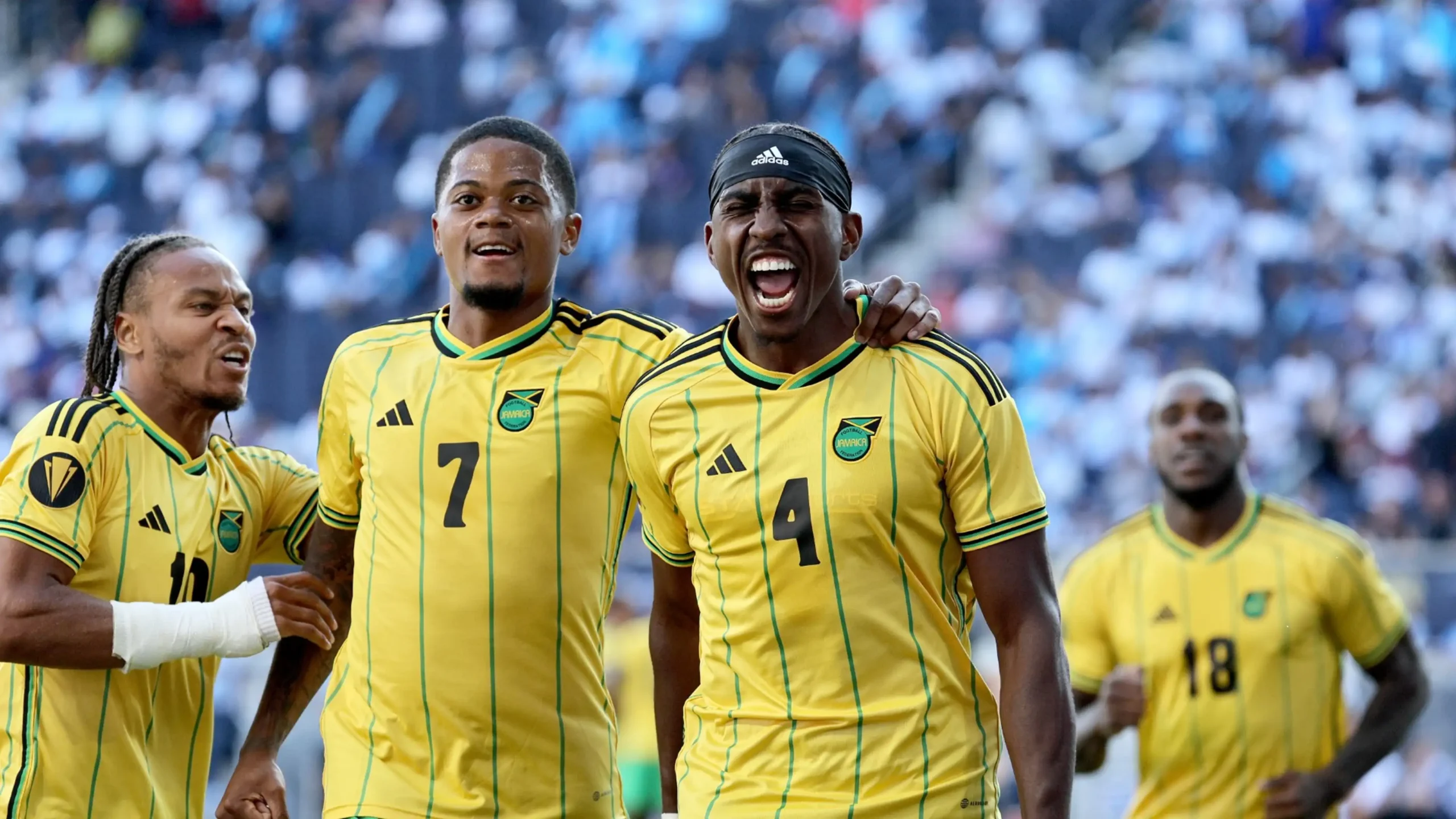 Their time under Hallgrímsson has been rocky at best. However, the strength of their squad is exceptional compared to years prior. Hallgrímsson has overseen a new influx of English-based talent into the national team setup and given the proper time to grow under the former Iceland boss, the squad could bear great fruit.
This summer was Panama's third time ever making it to the Gold Cup final. They accomplished the feat in spectacular and shocking fashion, besting the U.S. 5-4 on penalties after a 1-1 draw. The Panamanians were tactically astute, solid on and off the ball, and showed real determination.
La Marea Roja may have finished four points short of the Costa Ricans in the race to qualify for the 2022 World Cup, but they have been a sleeper pick for many and have improved greatly since qualifying for their first World Cup in 2018.
Since their loss to Mexico in the Nation's League semifinal earlier this year, Panama have only lost one in their last nine fixtures to, you guessed it, Mexico, scoring 17 goals and conceding only eight. With Panama's women playing in their first-ever World Cup also this summer, the men will undoubtedly be expected to mirror their success and ensure their participation come 2026.