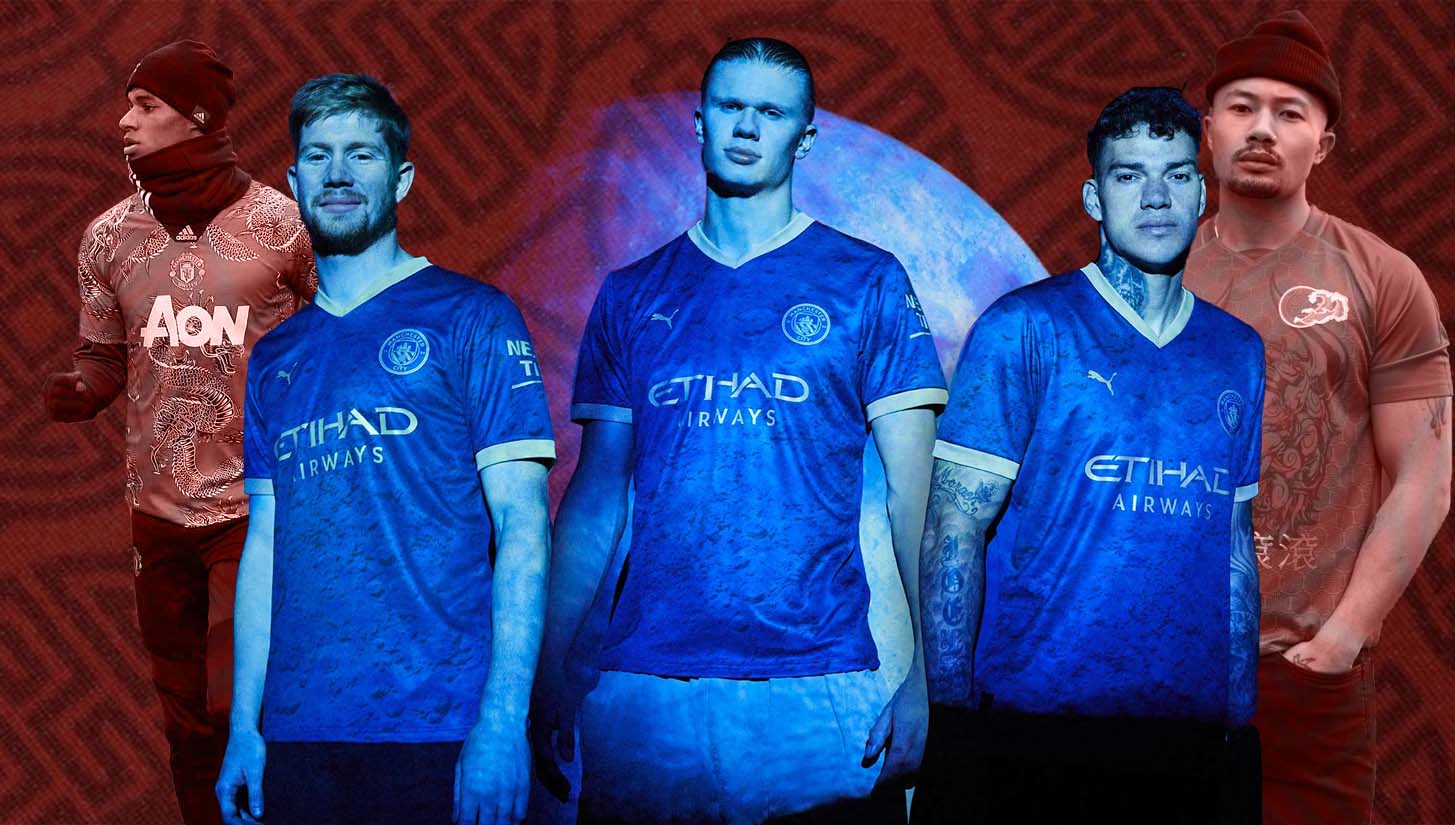 With another Lunar New Year having come and gone, we take a look at some of the best (and not-so-great) football shirts that honor the holiday. 
While Lunar New Year celebrations around the globe see, among other things, elaborate dragon dances and massive feasts, in the world of soccer, the occasion has come to mean new kits for some of the game's biggest clubs. While most go for a simple linguistic change for the player names on the back, others take a bigger swing and create entire kits dedicated to the event, as is the case with Manchester City and PUMA in 2023.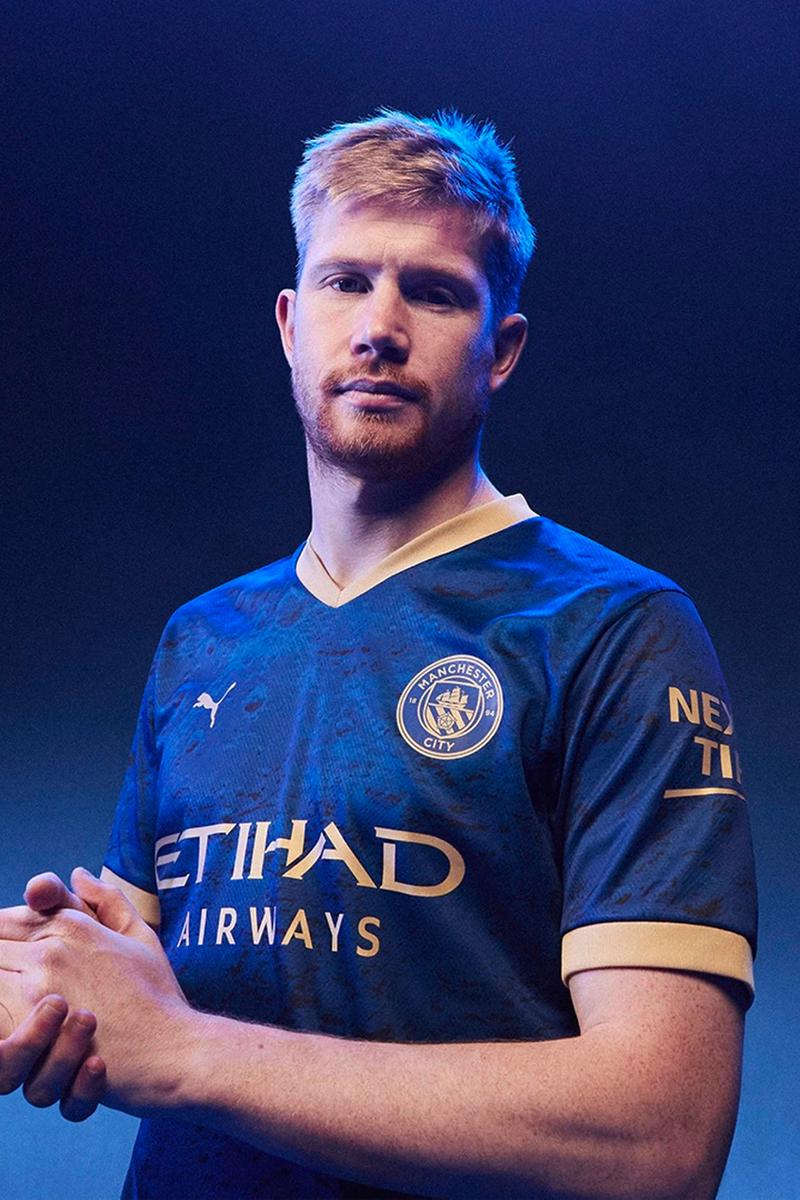 But from a fair and neutral perspective, those big swings don't always hit. The latest Lunar New Year kit from City bores me to tears and is a perfect encapsulation of recent PUMA kit design.
To be clear, it's a great premise for a City shirt. A blue moon is a clever if not obvious intermingling of the holiday and the club. However, the issue with PUMA for me always comes from an execution standpoint. Kits they've made in the past few years have been missing certain elements which would otherwise improve a design. A good example would be the recent Morocco home shirt, which uses design elements from the country's 1998 World Cup kit — except the brand didn't quite know why those designs and that era of design were impactful.
The 2022 kit was missing any collar and cuff detailing, the stripe ended at the side seam, and the fabric finish was the same as every other shirt currently offered by the brand. PUMA can have interesting concepts and ideas to base a shirt off of, but the end result seems to be lacking.
This is where Man City's moon shirt stands as well. There is a lack of any detail, besides what I could describe as a Google image stock moon photo at 75% opacity overlaid on a blank background. Basic cuffs, basic collar, and a basic finish. There was so much more that could have been done with this shirt, so it irks me when there isn't a bit more exploration. Especially with a limited edition shirt release like this. Let's take a look back at a handful of other Lunar New Year kits that are a better example of what a one-off kit could be.
2020: Adidas x Manchester United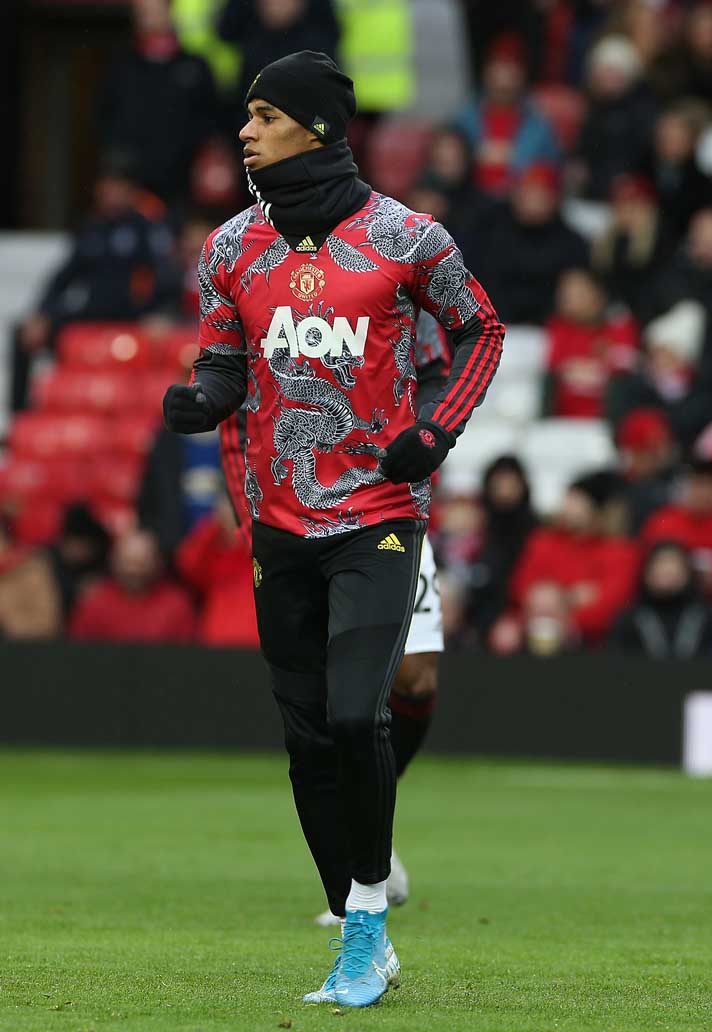 This particularly hurts the Manchester City x PUMA contingent as it comes from a bitter rival of each party.
The dragon themed shirt has a lot of interesting characteristics and decisions that went into it. The first thing I always look at when viewing a shirt is collar style, and badge/brand placement. For this shirt, adidas went with a centered chest badge with the brand logo above it, and an early '90s templated collar.
The pattern itself of course is wild, with a stimulating illustration front and center. Boldness, whether good or bad, is always better for a limited run shirt, because at least it puts something new out there. No matter where you stand on the design's incorporation within the shirt, it would be instantly more eye-catching than just another navy blue and tan jersey.
2021: New Balance x AS Roma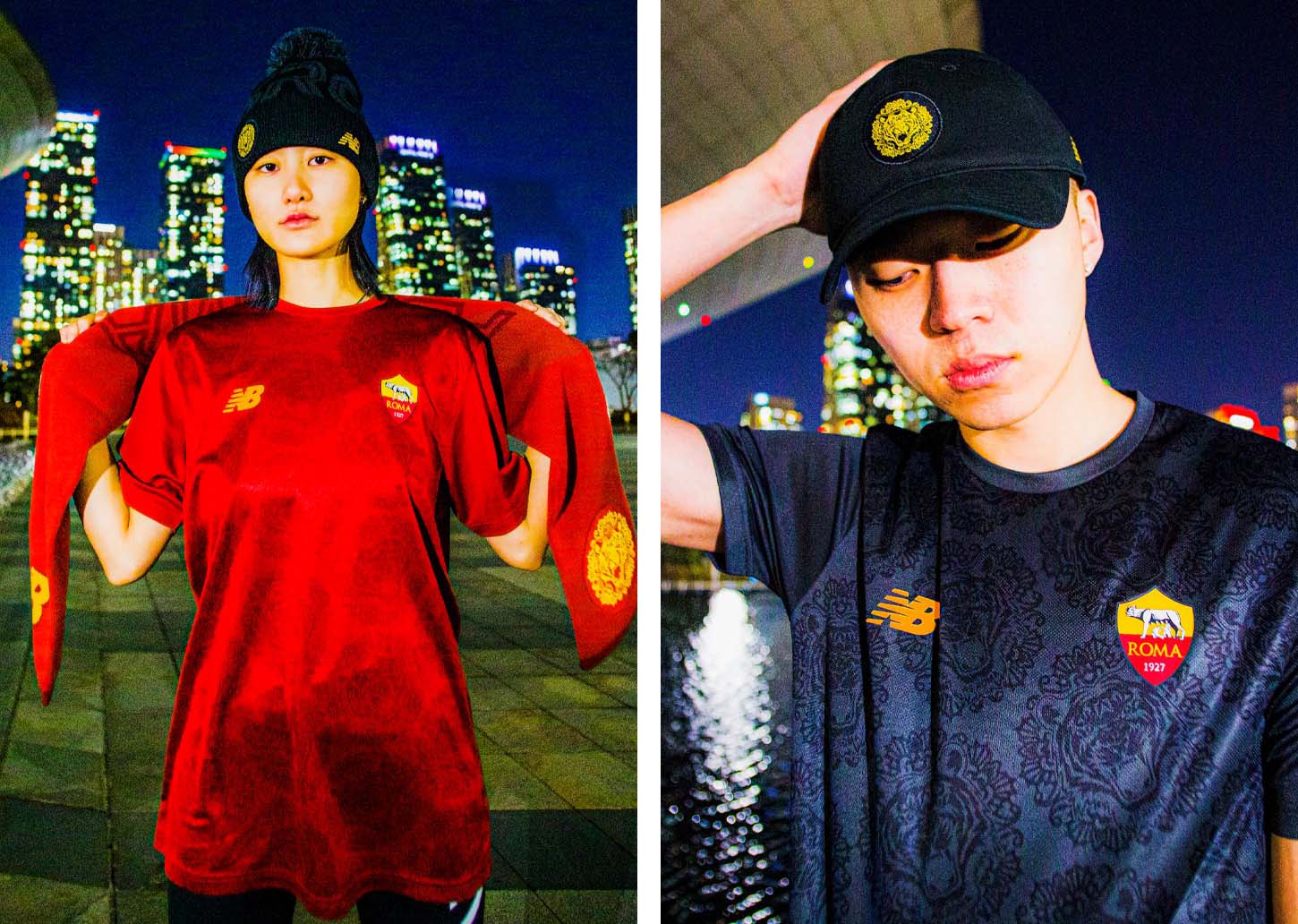 Proving you don't need to be gaudy to stand out, the New Balance x AS Roma Lunar New Year collection from 2021 featured striking yet subtle designs that truly encapsulated the spirit of the holiday. While technically not jerseys intended to be featured on the pitch, the pair of shirts in the collection certainly resembled Giallorossi kits, especially the sponsor-less run the club had from 2014-18.
As an added bonus, New Balance released an entire collection that included a pair of hoodies, a scarf, a beanie, and a 237 sneaker.
Roma had also previously done Chinese New Year-themed on-pitch kits in the past, which featured a simple Chinese script that paid tribute to the new year and the corresponding animal associated with it. The rest of the kit remained the same however, so adding a bit more design elements was a nice touch from New Balance.
2021: The Concept Club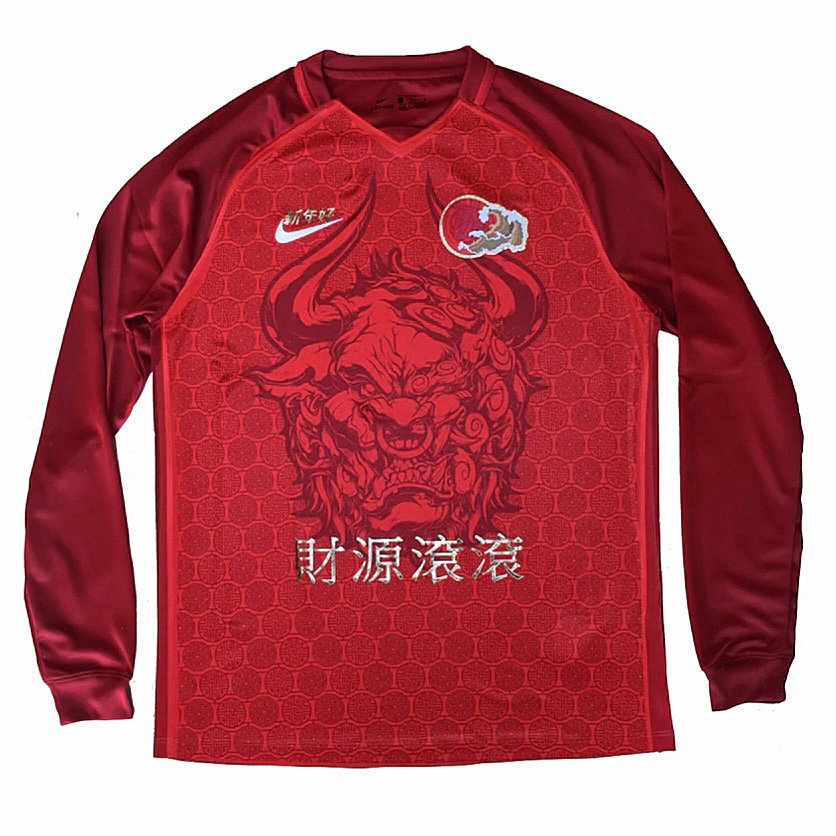 OK, this might be cheating as it's not for a professional club, but we'd be remiss to omit The Concept Club's absolutely beautiful Chinese New Year kit from 2021.
It was actually the third iteration of a CNY jersey from the brand, which has become known for its bespoke designs and creative fictional teams. The Concept Club pulled no punches with this kit, which pays tribute to the Year of the Bull, and is perhaps the most complex of all their previous releases. This is what a special edition shirt should look like.