The football world is full of fashionable stars. But a select few are brazen enough to have their own specific taste rather than just following the trends. We break down five of them, using the FIFA national team rankings to guide us. 
The title of most stylish footballer is as elusive and coveted as it is subjective. You could ask 10 different people who the best dressed player is and get 10 different answers. As such, we've ventured down a different approach to highlight the game's most sartorially sound individuals. With the upcoming World Cup in less than 100 days, we've taken to the FIFA national team rankings to name the best dressed player from the top five nations.
Ultimately, what is common about all five players in this list is that their style choices raise eyebrows. And if nobody hates you, you are doing something wrong.
Brazil (World No. 1): Neymar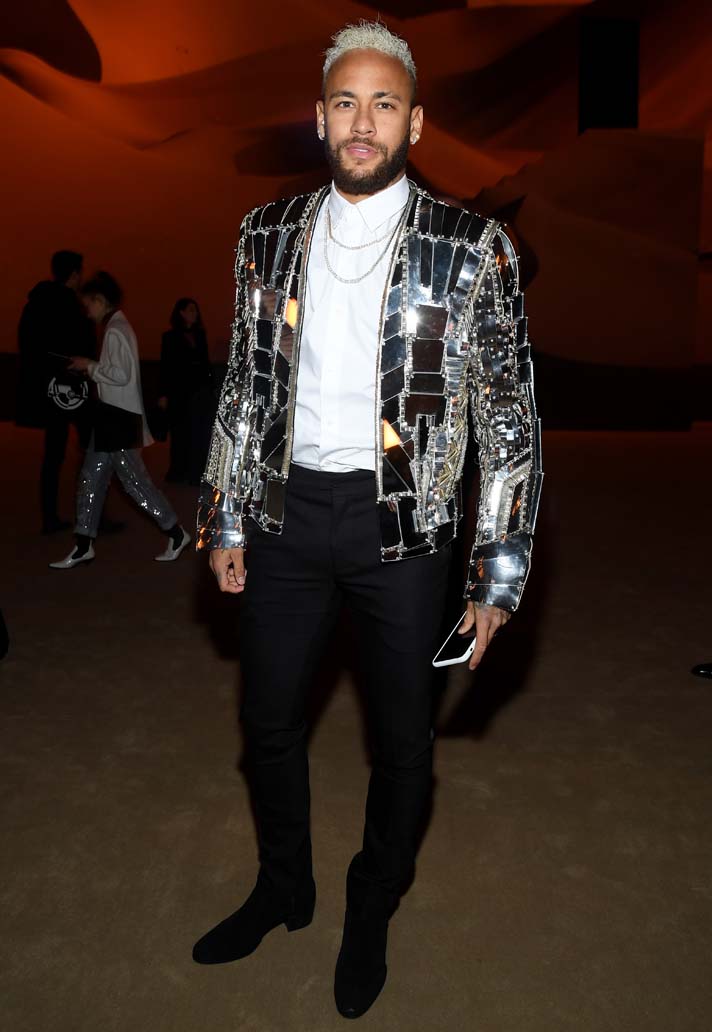 Lately, Vinicius Jr. has been getting his flowers for his fits and rightly so. The hero of Real Madrid's Champions League final victory is quite easily one of the most stylish footballers in the world.
But a fellow countryman (and Jr.) has been setting trends for over a decade: Neymar.
From his outlandish haircuts to his in-your-face style, the 30-year-old has grown into a global icon due to so much more than being an outrageously good footballer. A classic fit that exemplifies why it's next to impossible to topple the PSG superstar in the fashion game is his iconic Balmain mirror jacket.
Neymar touched down for the luxury brand's fall/winter show in 2020 as a part of Paris Fashion Week and instantly turned heads by wearing one of the most off-center pieces fathomable. Pairing the stupendous jacket with a simple white shirt, black pants, and boots, the Brazilian legend gave a lesson to his peers on how to pull off high fashion to the absolute max.
It's all well and good to simply follow the hypebeast route and jump on waves set by others. Neymar obviously cannot relate.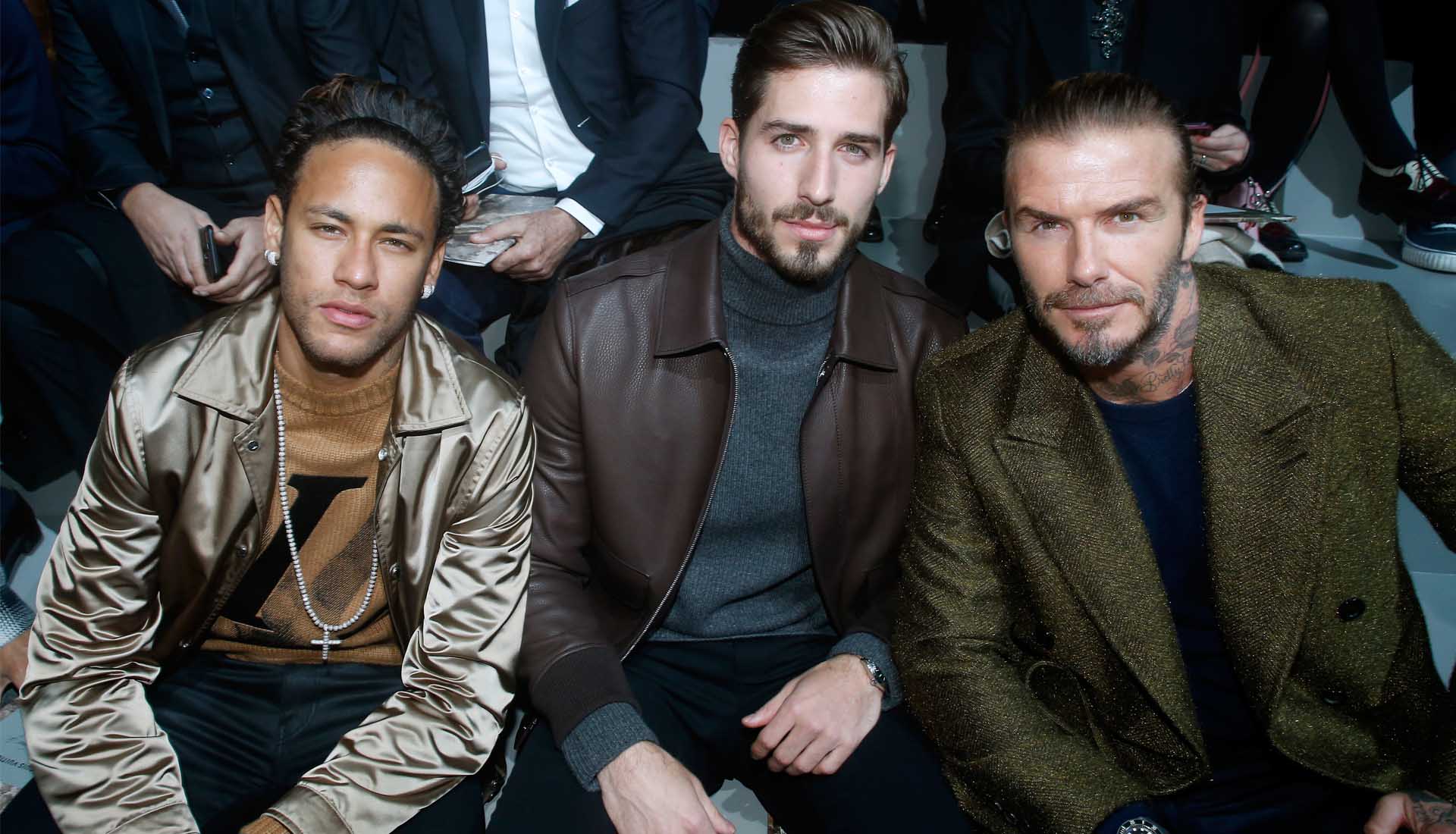 Similarly, the ex-Barça hero made headlines once again during Louis Vuitton's fall/winter show in 2018. While Neymar's gold Louis Vuitton jacket got plenty of people trolling, it's safe to say that those with an eye for fashion saw the twinkle-toed forward's vision.
Sporting the jacket with a golden-brown LV jumper, Neymar's look at Kim Jones' final show was unboundedly out there, yet elegant at the same time. Linking up with fellow style icons in David Beckham and Kevin Trapp, Neymar belonged right amongst truly esteemed company.
Ultimately, the divisive nature of Neymar's fashion choices are perhaps what make him the undisputed king of his domain.
While the likes of Vinicius Jr. and other Brazilian ballers can certainly put an outfit together, it takes a man of true taste like Neymar to think outside a box that includes just hype sneakers and streetwear.
Belgium (World No. 2): Michy Batshuayi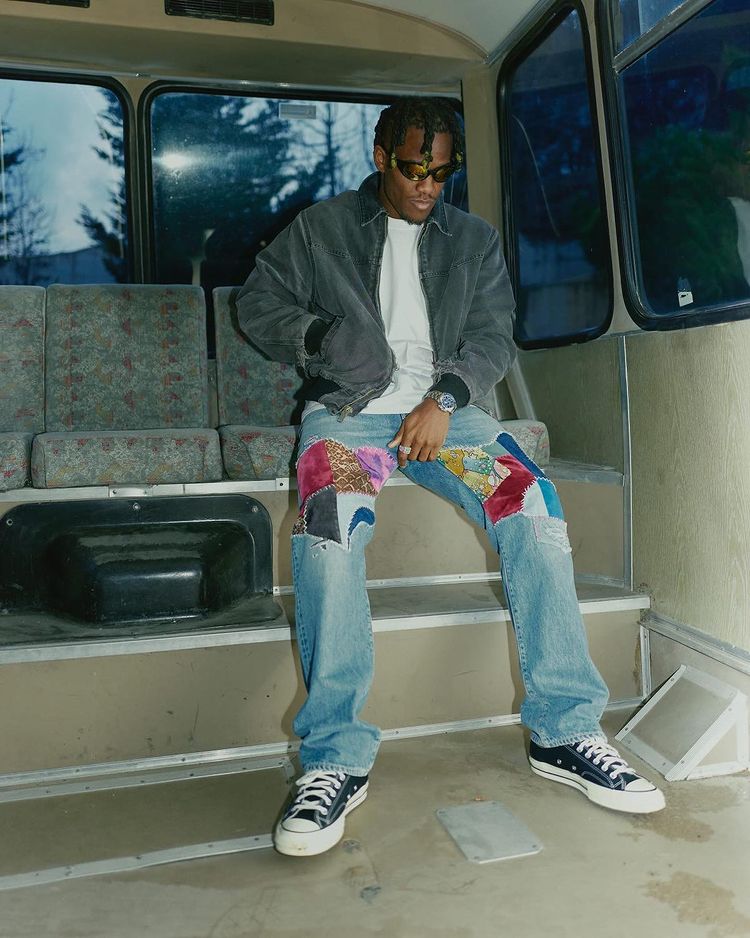 Make no mistake about it, Michy Batshuayi is a certified fashion icon. It's just a shame that the world chooses not to give the Chelsea striker his props for his incredible choice of fits.
However, the 28-year-old's colorful personality is reflected by how he decides to step out. Known for being one of the most outspoken players via social media (Twitter, in particular), the Belgian international is never one that shies away from making a statement.
Just recently, Batshuayi rocked a fit that stamped his authority as his country's most stylish footballer. It is virtually impossible to look past the KAPITAL indigo patchwork jeans on show.
Unlike his fellow peers that tend to be lathered in logos from every possible luxury brand, the former Marseille marksman strives to create his own lane by wearing avant-garde brands such as the growing Japanese powerhouse.
The aforementioned statement certainly applies to his Red Devils teammates, such as Kevin De Bruyne and Adnan Januzaj, who tend to stay in their comfort zones by sticking to athleisure as the basis of all their fashion choices.
But there was more to Batshuayi's sensational fit, as he also adorned a stunning Carhartt stone grey vintage jacket. Again, it remains key to emphasize that it goes much beyond just putting a bunch of coveted logos together for the Brussels-born forward, who clearly had a set workwear theme in mind.
With the footwear as well, Batshuayi has chosen to keep things low key. While the average footballer tries to flex by rocking a grail pair to showcase that they indeed are sneakerheads, the Belgian international can simply wear standard Converse Chuck 70s and still make a case for being arguably the most fashionable footballer in the world.
Topping things off are Stüssy sunglasses, which could have been a red flag, but it's evident the Belgian can get away with rocking anything he wants.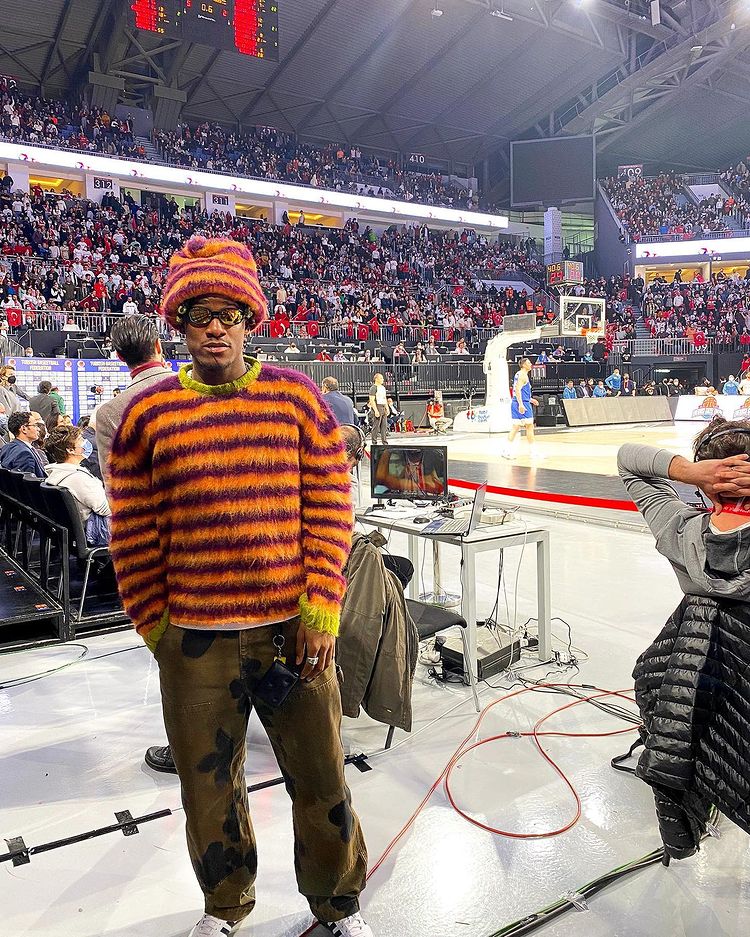 Another fit that proved that "Batsman" was in a league of his own was when he showcased his excellent taste at a basketball game back in February. Let's face it, which footballer do you see wearing Brain Dead's boxy knit stripe sweater and matching beanie?
You'd think the ex-Standard Liege goalscorer was rummaging around in Andre 3000's wardrobe, with a fit that certainly divided opinion. However, these opinions prove that Batshuayi's out-of-the-box approach to fashion is what makes him Belgium's best.
Argentina (World No. 3): Lionel Messi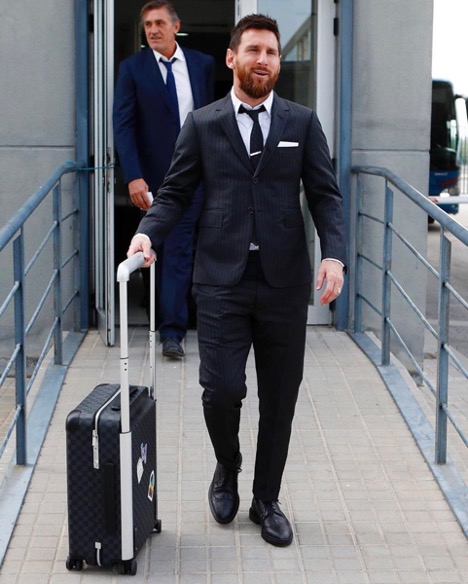 Yes, we know that Lionel Messi isn't known for being a fit god. He's instead renowned for being a deity on the pitch as one of the greatest players of all time.
But for all of Argentina's conveyor belt of talent (the national team currently has the fourth-best odds to win the 2022 World Cup), they have failed to produce players that are worthy of being on this list. And to be fair to the icon, he has put together outfits that deserve their shine.
"La Pulga" tends to keep it simple with his drip, opting for tailored suits and more of the classic looks as his aim is never to make headlines with what he wears. Except of course, when he heads to Ballon d'Or ceremonies where admittedly, the legendary No. 10 has had plenty of howlers.
However, there is one aspect about Messi's style that separates him from the rest of his Argentine teammates.
While they tend to explore the well-trodden path of covering themselves in labels and skinny jeans, Barcelona's greatest ever player does not believe in being a hypebeast.
In fact, one would not assume that Lionel Messi is one of the highest paid athletes in the world based on how he steps out. And it's the lack of regard about doing it for the Gram that makes him stylish in his own way.
You could break down footballer style into two general categories: Those who have distinct personal taste (a la Neymar and Batshuayi), and those who jump on trends or wear sponsored fits from head to toe (many of those who represent La Albiceleste fit here).
Messi does not fit either category, and instead wears what he wants (for better or worse). If that isn't the definition of a self-assured king, then what is? For that reason alone, the crown stays firmly perched on his head for reasons outside being a generational footballer.
France (World No. 4): Eduardo Camavinga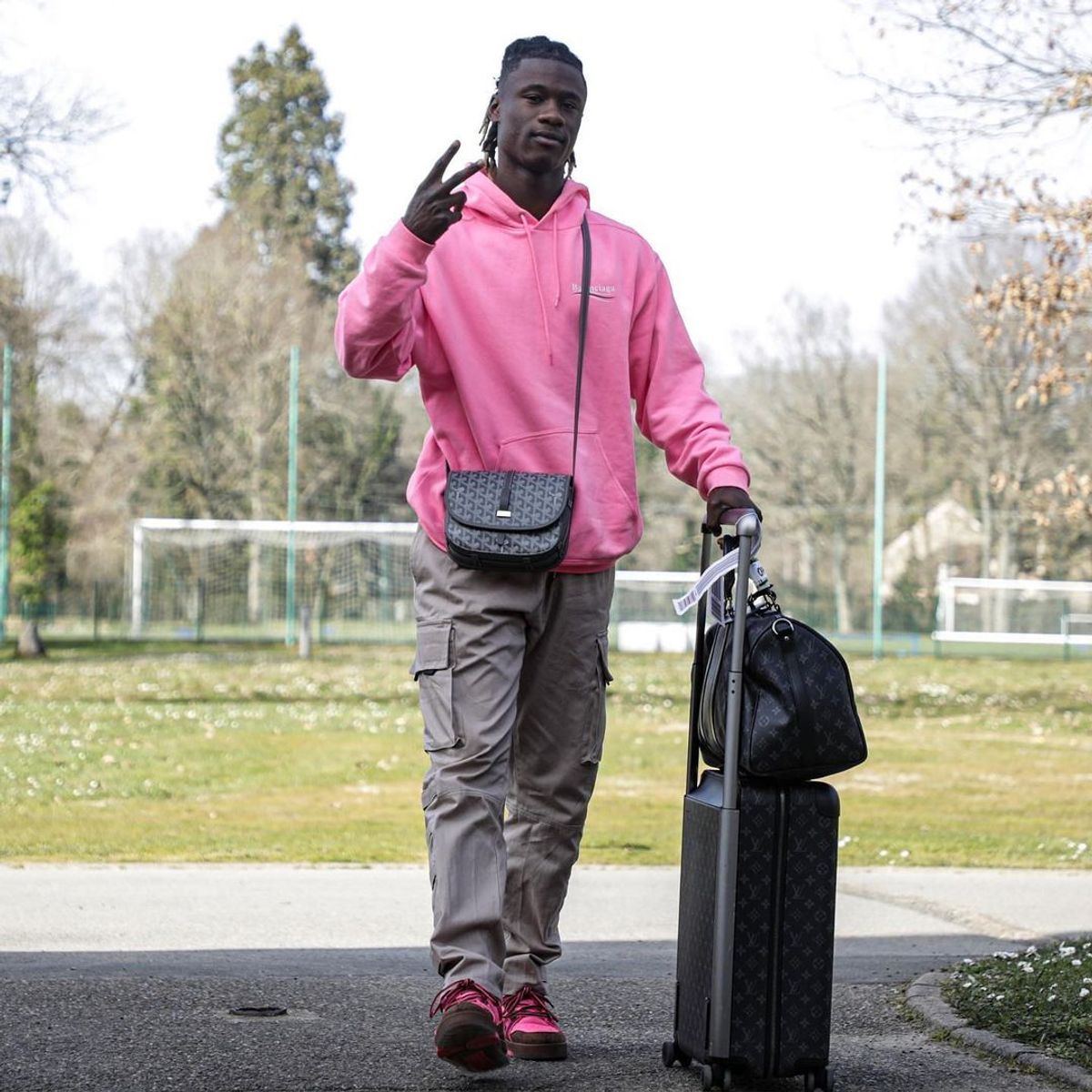 Look, it would be easy to just pick Karim Benzema and purr over a player that is hailed as one of the coolest footballers to ever grace the game, especially off the pitch.
Instead, we have chosen to pay ode to another Frenchman that looks destined for legendary status in the Spanish capital, Eduardo Camavinga. One of the finest examples of him having a distinct eye for fashion was evident on March 23, when he stole the headlines with his choice of fit during international duty.
While stepping out in designer drip from head to toe is standard procedure for footballers, wearing unobvious pieces is what makes one stand out from the rest.
The Real Madrid midfielder did just that by pulling out the pink Balenciaga campaign hoodie, which is a drop that has rarely ever seen work from fellow footballers, rappers, influencers, and those that set the trends in the fashion scene.
Matching the sneakers is yet again not particularly an example of reinventing the wheel, but Camavinga's choice of footwear here is admirable. The now-$900 pink/brown Louis Vuitton sneaker is a unique pair that is unsurprisingly rarely ever worn by hypebeasts who tend to follow trends blindly.
Coupled with Goyard's Goyardine Belvedere II Grey messenger bag, Camavinga has clearly put together what is the ideal casual fit.
Another key reason why Camavinga deserves his flowers is for making history. No, we're not referring to him being a Champions League winner, but rather becoming the first-ever footballer to walk the runway for Balenciaga.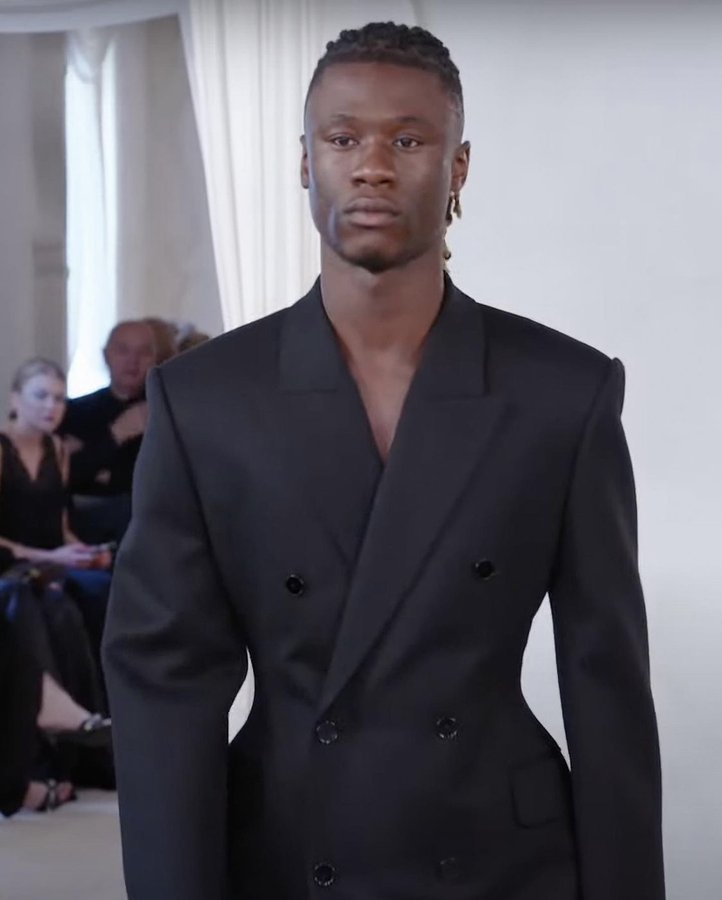 Wearing Georgian designer Demna Gvasalia's all-black suiting for the show, the teenage sensation is paving the way for young footballers to unabashedly pursue their passions outside football.
Much like Hector Bellerin did so by walking the runway for the late Virgil Abloh's Louis Vuitton show in 2019, Camavinga did the same for one of the most coveted brands in the world.
Here's us giving the Frenchman the crown, which suits the princely midfielder.
England (World No. 5): Dominic Calvert-Lewin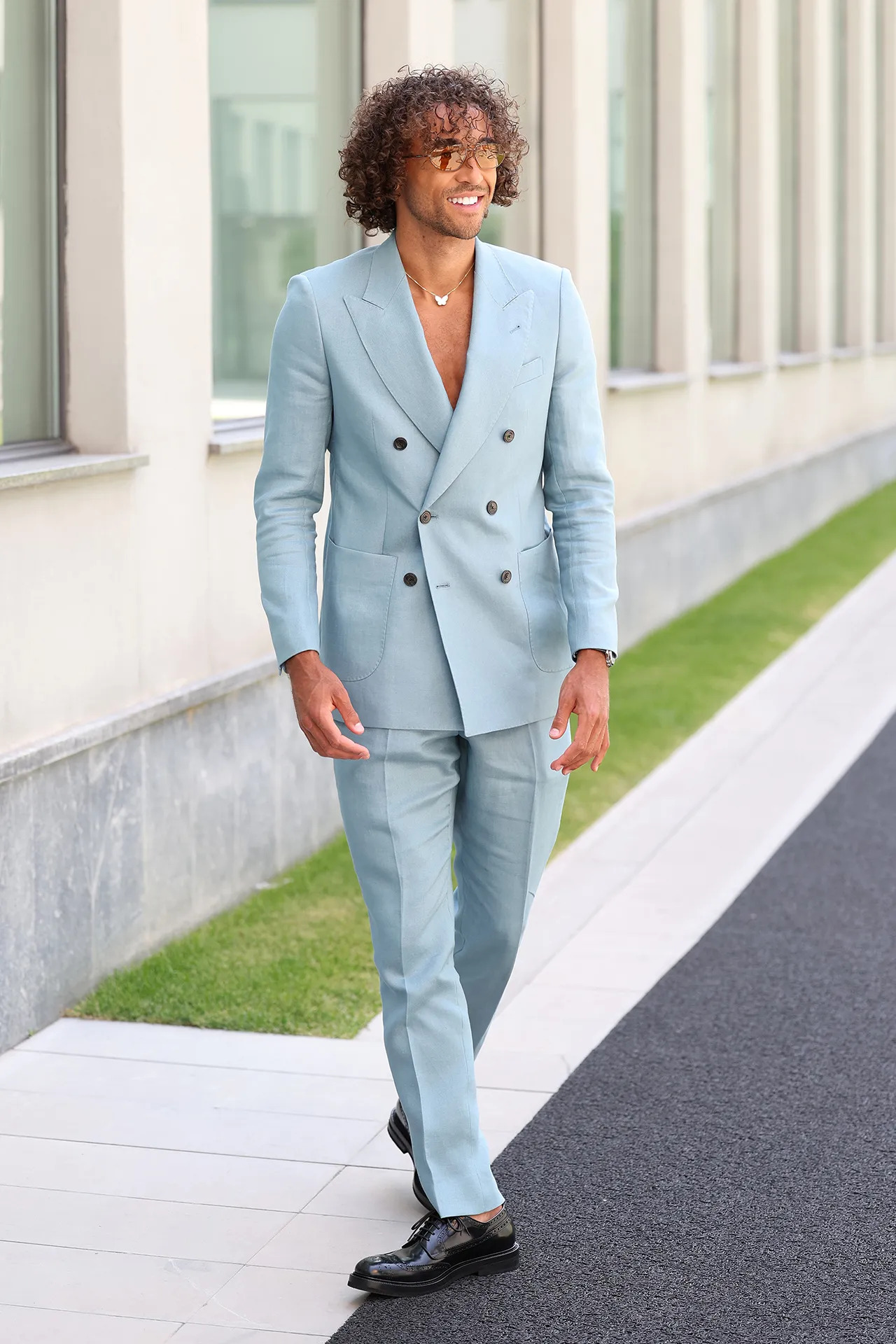 Look, you may heavily disagree with Dominic Calvert-Lewin's fashion choices. You may even downright despise them. But the reason why the 25-year-old merits the title of being England's most fashionable footballer is because of the barriers he breaks.
Ever since his rise as one of the Premier League's most clinical strikers during the 2020-21 season, Calvert-Lewin has taken the onus on himself to wear outfits that are classed as androgynous or gender neutral.
For the cover of the Arena Homme + magazine in November 2021, the Everton goalscorer was pictured wearing black flared shorts, which resembled a skirt.
The controversial outfit was topped off by a glittery Prada handbag, which drew widespread criticism from several online users.
However, as the Sheffield-born forward has said in an interview with British GQ, he considers himself as the "standard bearer for new flamboyance."
Calvert-Lewin further elaborated on why he dresses the way he does by stating, "Masculinity is about wearing the clothes on your back with confidence, so if you want to wear a skirt or a sarong that might divide opinion, but you're comfortable enough in your skin to do it regardless — that's true masculinity."
While the rest of the footballers on this list have an incredible eye for fashion, it is key to emphasize that not one of them is using style for change in the way that the former Sheffield United man has done so far.
And aside from that, is there a man that ties together the worlds of fashion and football in a way that Calvert-Lewin does? The closest answer is Bellerin, if any.
After all, the England international rocked up as a guest at the Emporio Armani show in June this year wearing a powder blue double-breasted suit, under which he was shirtless, with black brogues, rust-hued sunglasses, and a butterfly necklace.
Retro shirts, flared trousers, handbags — you name it and Calvert-Lewin has done it. For his fearlessness in terms of what he wears, doing things his own way, and spreading the message of being comfortable in one's own skin, the Toffees' No. 9 reigns supreme in England.