With the 2020 Tokyo Olympics finally underway, we take a look at the six best football kits we'll see during the games. 
After an exciting EURO 2020 and Copa America, the summer of international football continues with the Olympics. Matches actually took place before today's opening ceremony, and we've already seen a few shocking upsets.
But we're not here to talk about that. Instead, we're of course focused on the kits each team will be wearing throughout the tournament. With some of the Olympic Committee restrictions on brand visibility, there have been a few tweaks in each club's jersey, with Mexico even using Li-Ning as a supplier rather than their usual one in adidas.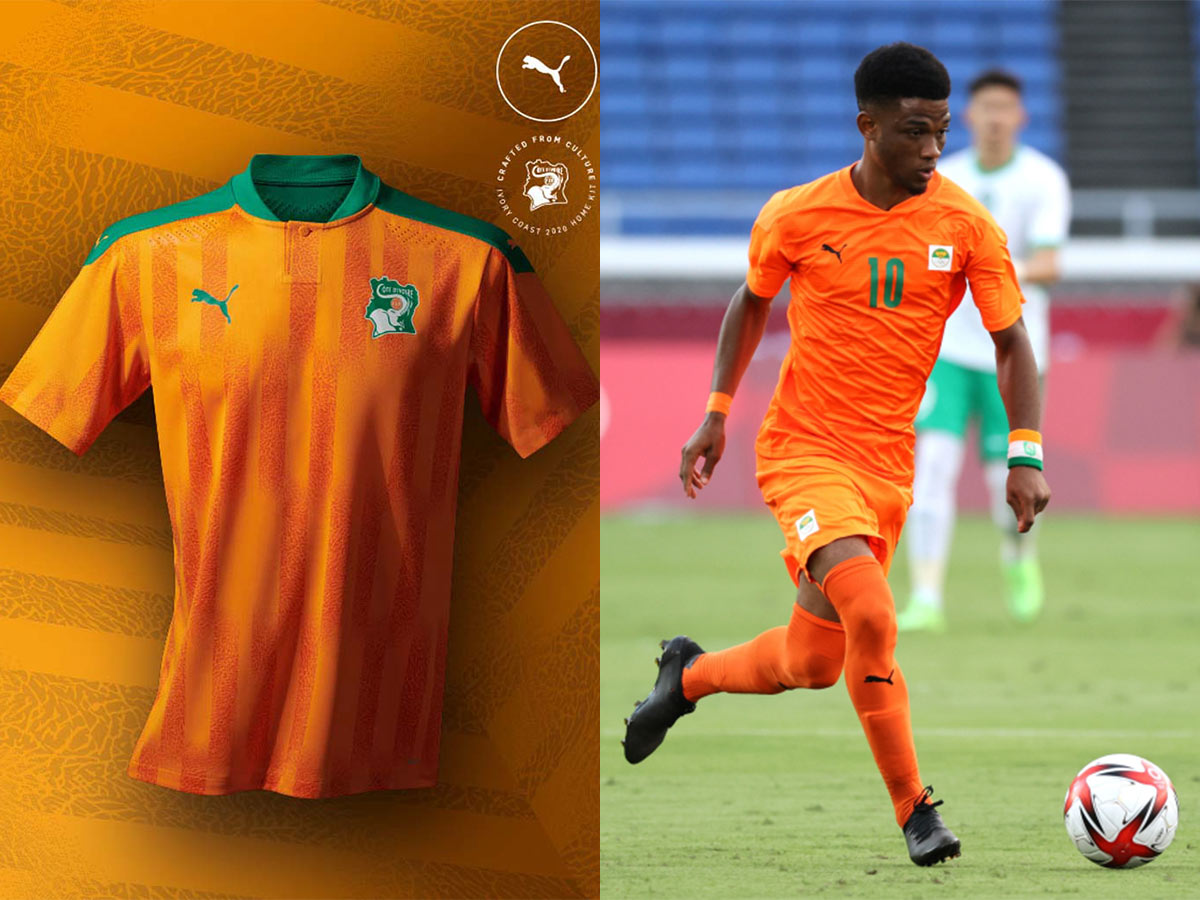 One of the biggest victims of these changes is the Ivory Coast home kits. Unveiled last year, everything from the trademark orange to the vibrant pattern and unique collar made it an instant classic. However, additional PUMA logos on the sleeves made them unsuitable for use in the Olympics, which restricts branding to just one logo, and the Ivory Coast has to settle for a more generic template-style shirt instead.
Again, we're not here to navigate the complex nuances of Olympic branding or supplier contracts — we're here for strictly vibes and aesthetics. Here are the six best football shirts we'll see at the 2020 Tokyo Olympics.
Japan Home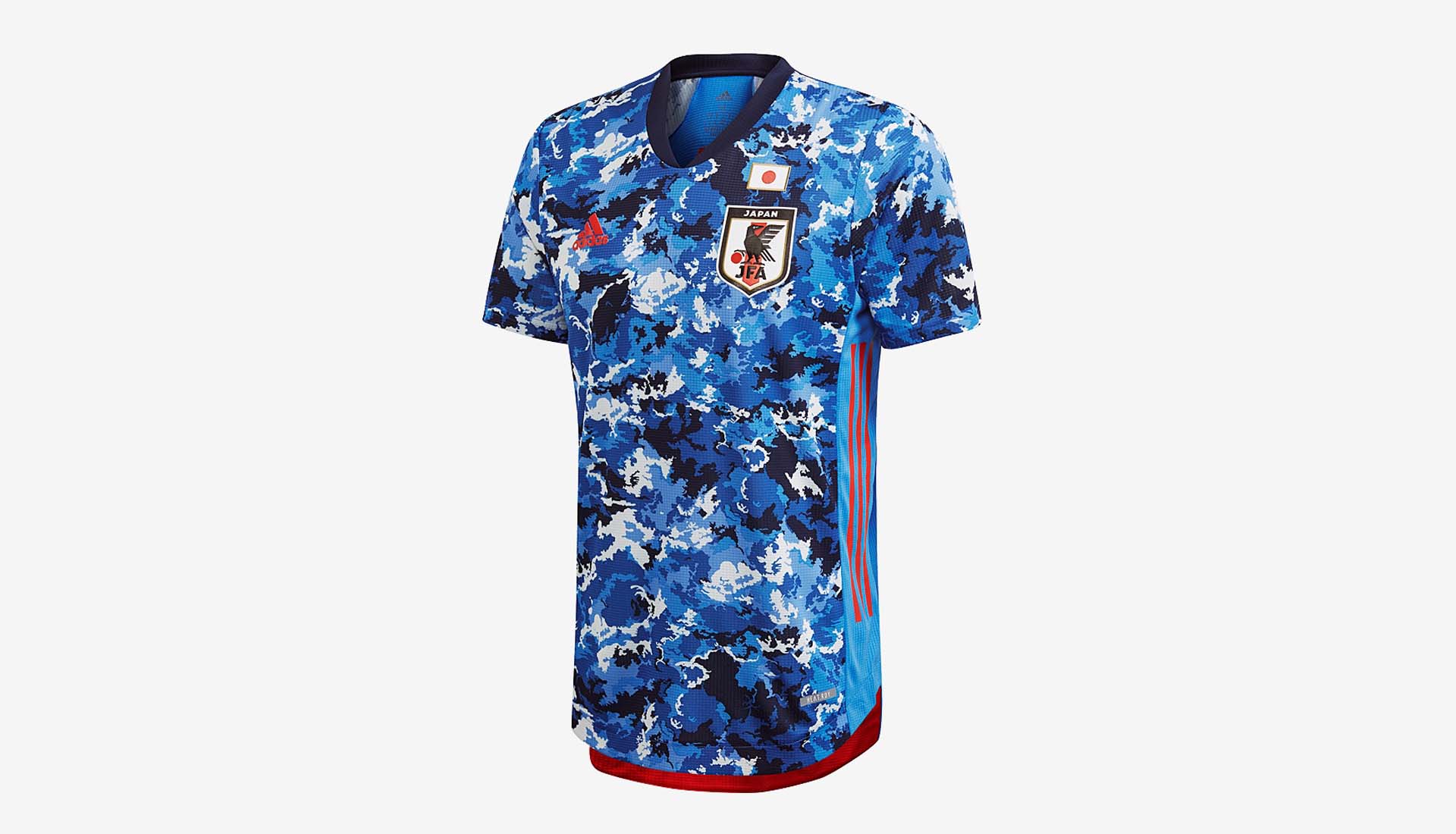 Unveiled to much fanfare back in 2019, the "Clear Sky Japan" home kit from adidas is a certified stunner. The Three Stripes knew they had to outfit the host nation with something a little extra, and the result is a far cry from the oft-criticized plain shirts they offer for other nations.
An all-over camo-like pattern is said to evoke images of clouds against the trademark Japanese blue, which is a few shades lighter than the 2018 World Cup edition (which was also a solid offering).
As a bonus, we also got an absolutely beautiful limited-edition 100th-year anniversary kit. The simplistic yet classic design instantly made this one of the best shirts of the year — but it remains to be seen if it will be worn during the Olympics.
United States Away
I'll be the first to admit — I was not a fan of this design at all when it first leaked. The criss-cross pattern was a bit overwhelming in comparison to the beautiful away shirt Nike released in 2020, and it just looked too disjointed for me. That all changed when it made its on-pitch debut in a June United States women's national team friendly.
It looked much better when part of the full kit, especially thanks to the matching socks. After dropping their first match 3-0 to Sweden in their white home shirt, the wild pattern of the away kit may give the USWNT the boost they need to turn things around in Tokyo.
South Korea Home/Away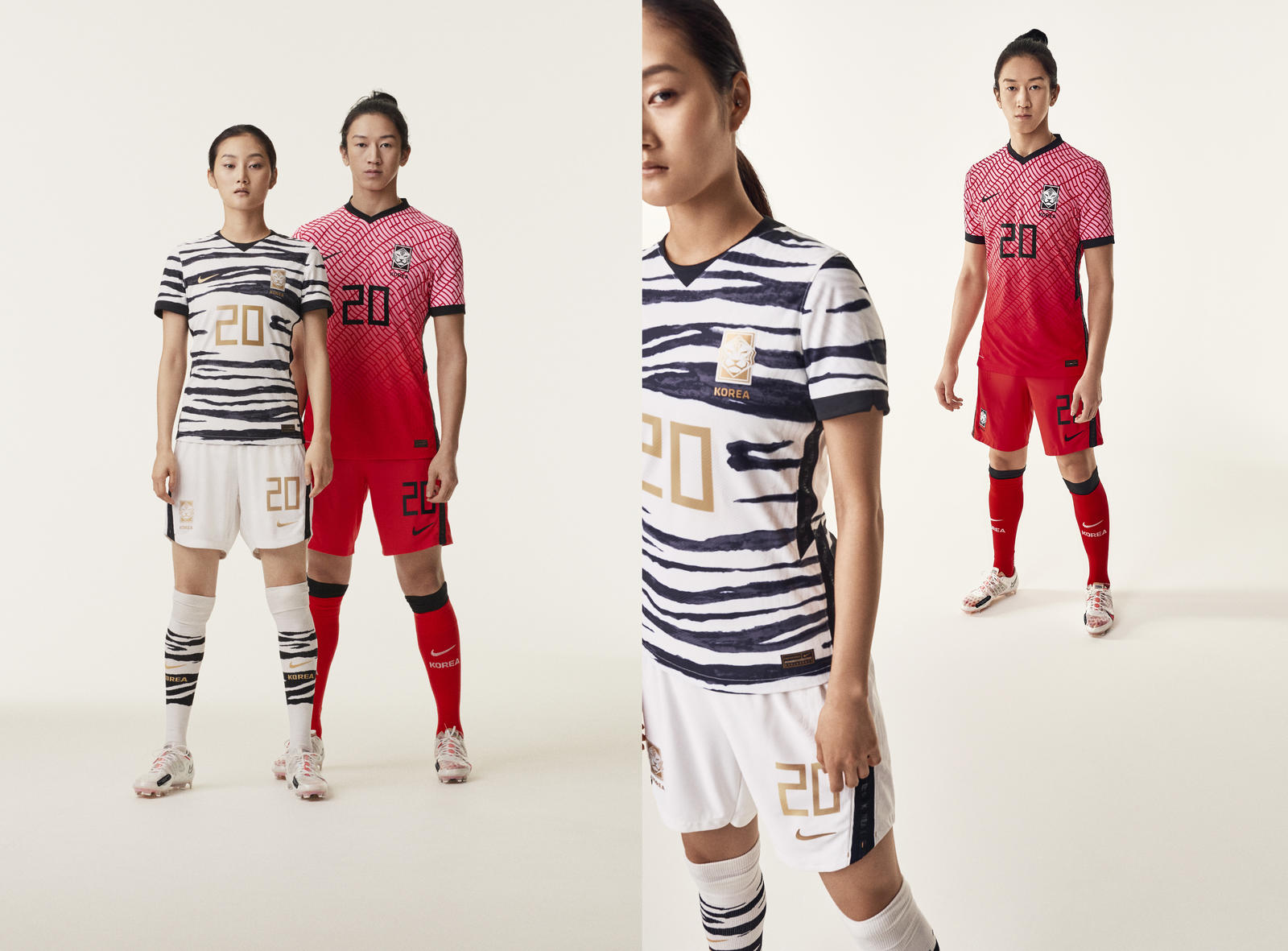 The Nike South Korea collection was easily one of the best that we saw in 2020, and over a year later it remains one of the strongest offerings from any nation or club for that matter. The unique patterns and colorways in both the home and away shirt were catalysts for the anti-template movement that Nike poured gasoline over last year, and while we love new kit announcements, we hope South Korea keeps these for years to come.
New Zealand Away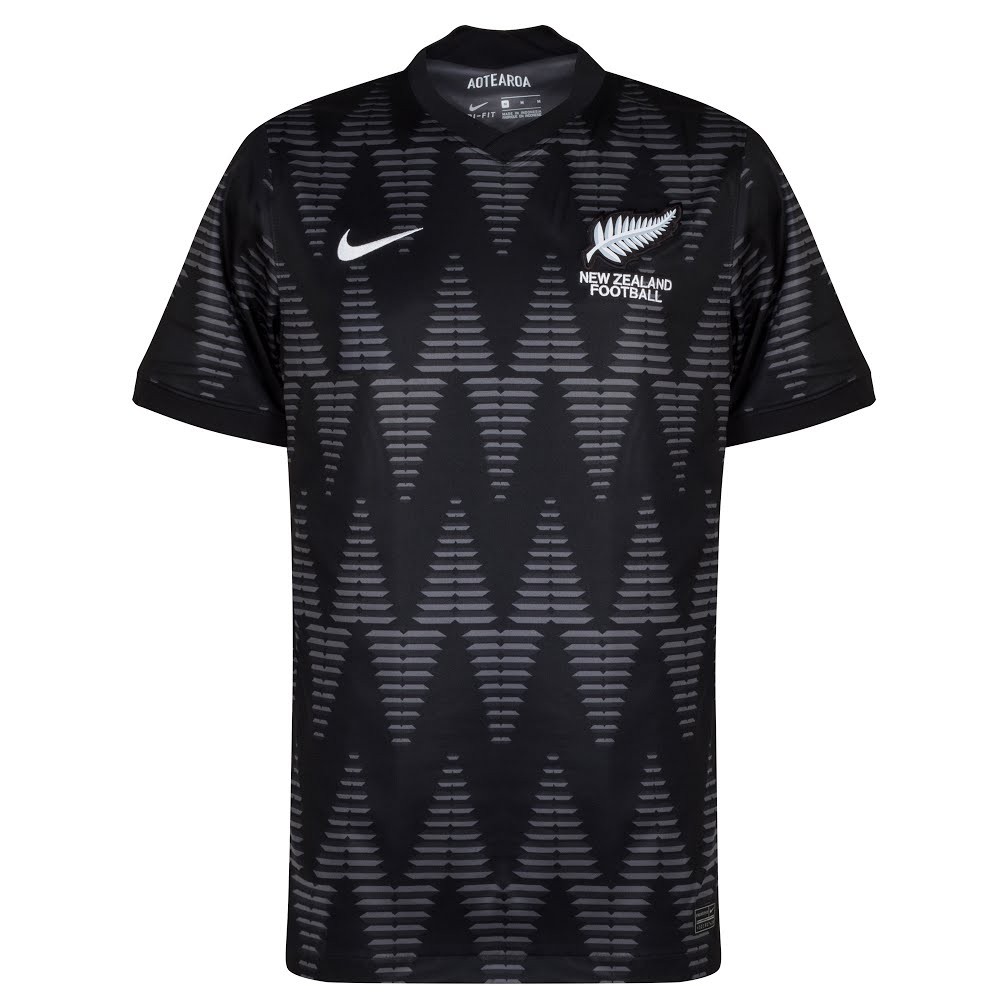 New Zealand's simple black and white color scheme has led to some of the more laconic kits in international football, but a spiced up pattern makes the All Whites' 2020 Olympic away shirt one to remember.
Perhaps taking some inspiration from the iconic 2018 Nigeria shirt, the zig-zagged design also has an Arsenal "bruised banana" vibe. Any time you can draw comparison to those two kits, it's a good thing.
Saudi Arabia Away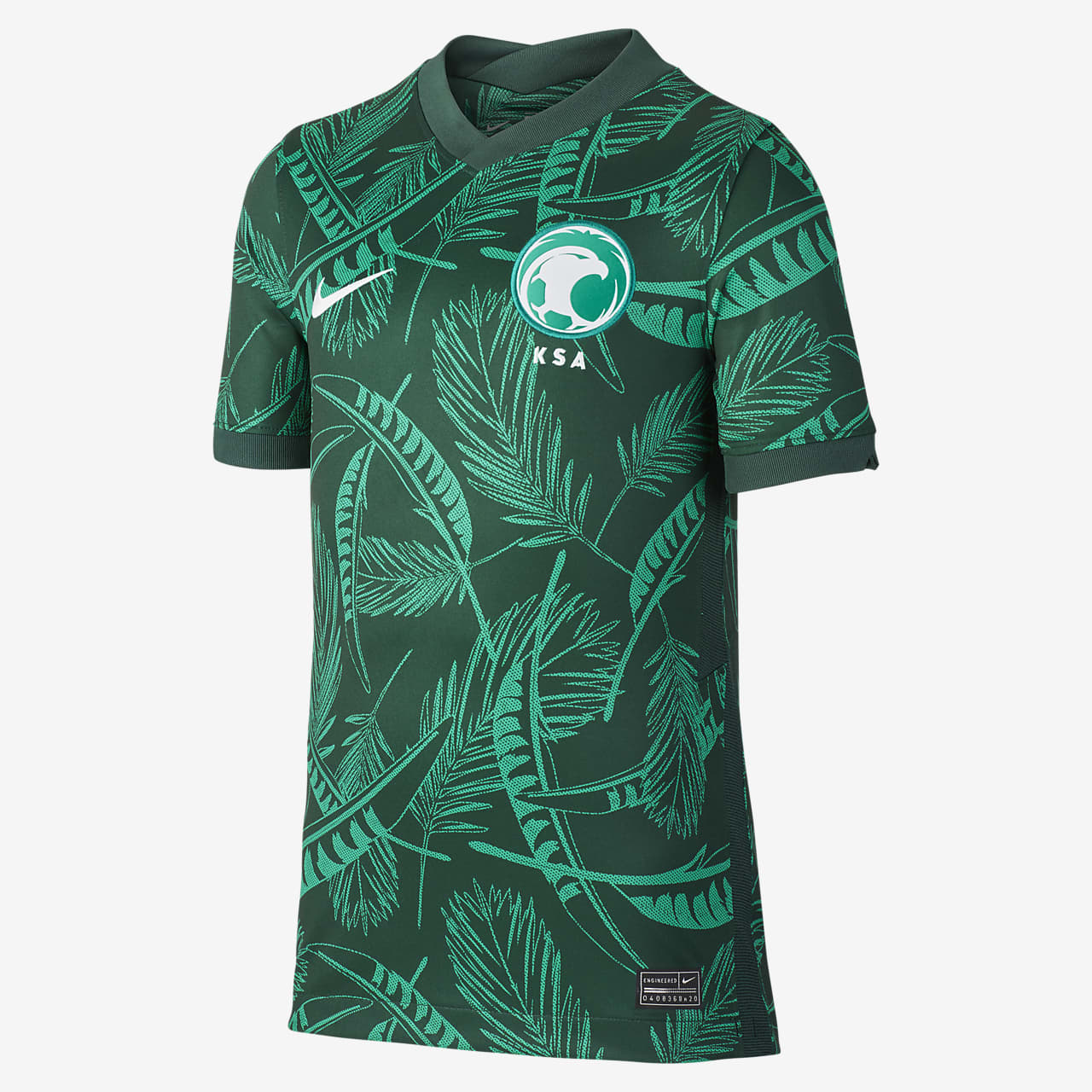 After having some of the plainest jerseys at the 2018 World Cup, Nike and Saudi Arabia have redeemed themselves with their 2020 Olympic offerings. Playing on the palm tree on the country's official emblem, we get a tropical vibe from the away shirt in particular, whose deep hue of green makes for a delightful shade for a football kit.
For the Saudis, hopefully it'll lead to a better performance than the 2018 World Cup, where they infamously lost 5-0 to host nation Russia.