Last month, we took a trip to Dignity Health Sports Park to test out some Galaxy fans' knowledge of their team ahead of the first El Trafico matchup of 2019. This time, it was the LAFC supporters' turn. We hit the Banc of California Stadium over the weekend to see just how well members of the black and gold faithful know their club.
They've played each other just five times, but it's obvious that the LAFC-Galaxy rivalry is the best in MLS. We've seen fireworks both on the pitch and in the stands every time these two clubs meet — and last Sunday was no exception.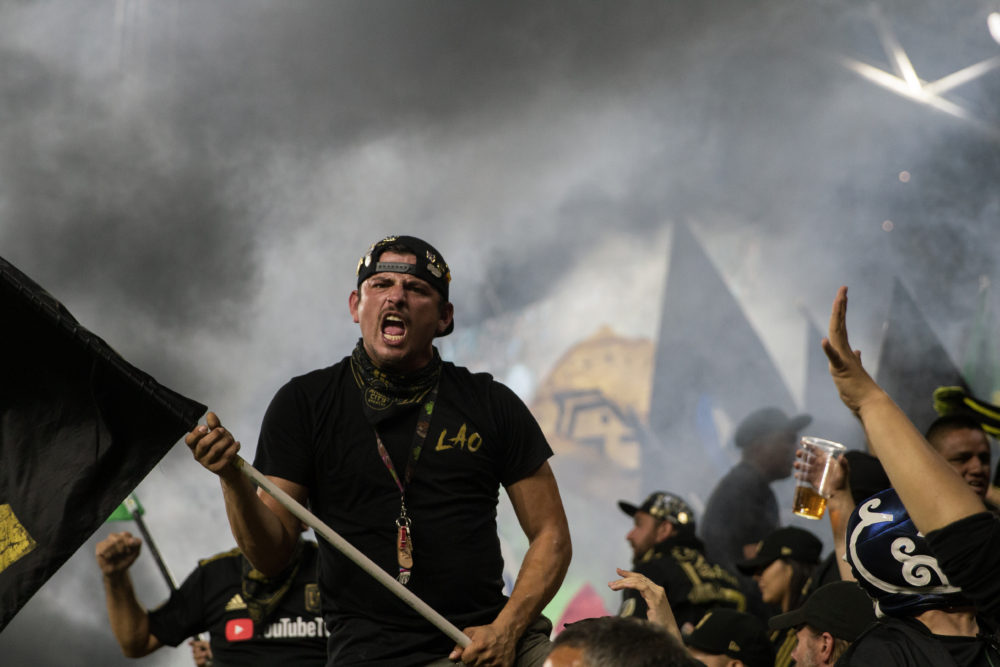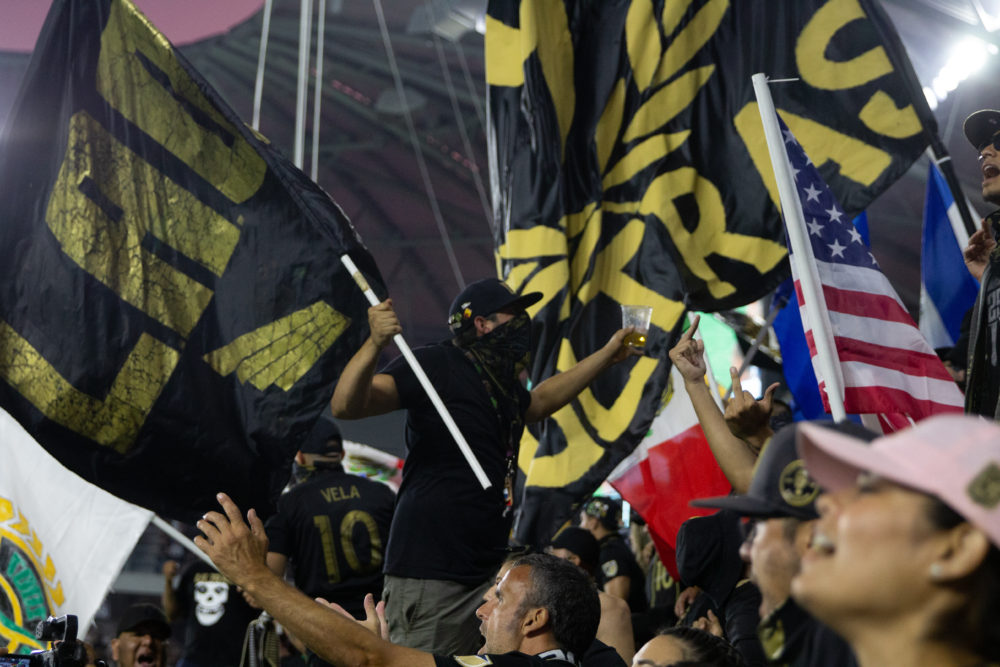 The latest chapter of El Trafico took place at the Banc of California Stadium, where a raucous atmosphere was provided courtesy of LAFC's 3252. The electricity in the crowd carried onto the pitch, where four goals were scored within the first 16 minutes. Despite quickly going ahead thanks to a brace from Zlatan Ibrahimovic, the Galaxy blew a 3-1 lead in the second half, though they were able to hold on and gain a point with a 3-3 draw.
It wasn't the elusive win LAFC were searching for, but strong second half play averted a disastrous loss and kept them undefeated at home. The fans were with their club every step of the way just as they have been all season, but just how well do they know their team? To find out, we took to the Banc of California Stadium's outskirts prior to the match, where amongst the tailgating and partying we put several supporters' knowledge to the test.
The Questions
What year was LAFC founded? (2014)
Who was LAFC's first captain? (Laurent Ciman)
Who was LAFC's first goal scorer? (Diego Rossi)
Can you name three of LAFC's celebrity owners? (Will Ferrell, Mia Hamm, Magic Johnson, Tony Robbins, Nomar Garciaparra, among others)
Who were LAFC's four MLS All-Stars this year? (Mark-Anthony Kaye, Carlos Vela, Diego Rossi, Walker Zimmerman)
Just like with the Galaxy's, we wanted to keep the questions simple, and while there was nothing that really came close to the hilarious misspellings of Zlatan's name, we got some pretty wild answers. (LAFC founded in 1996??)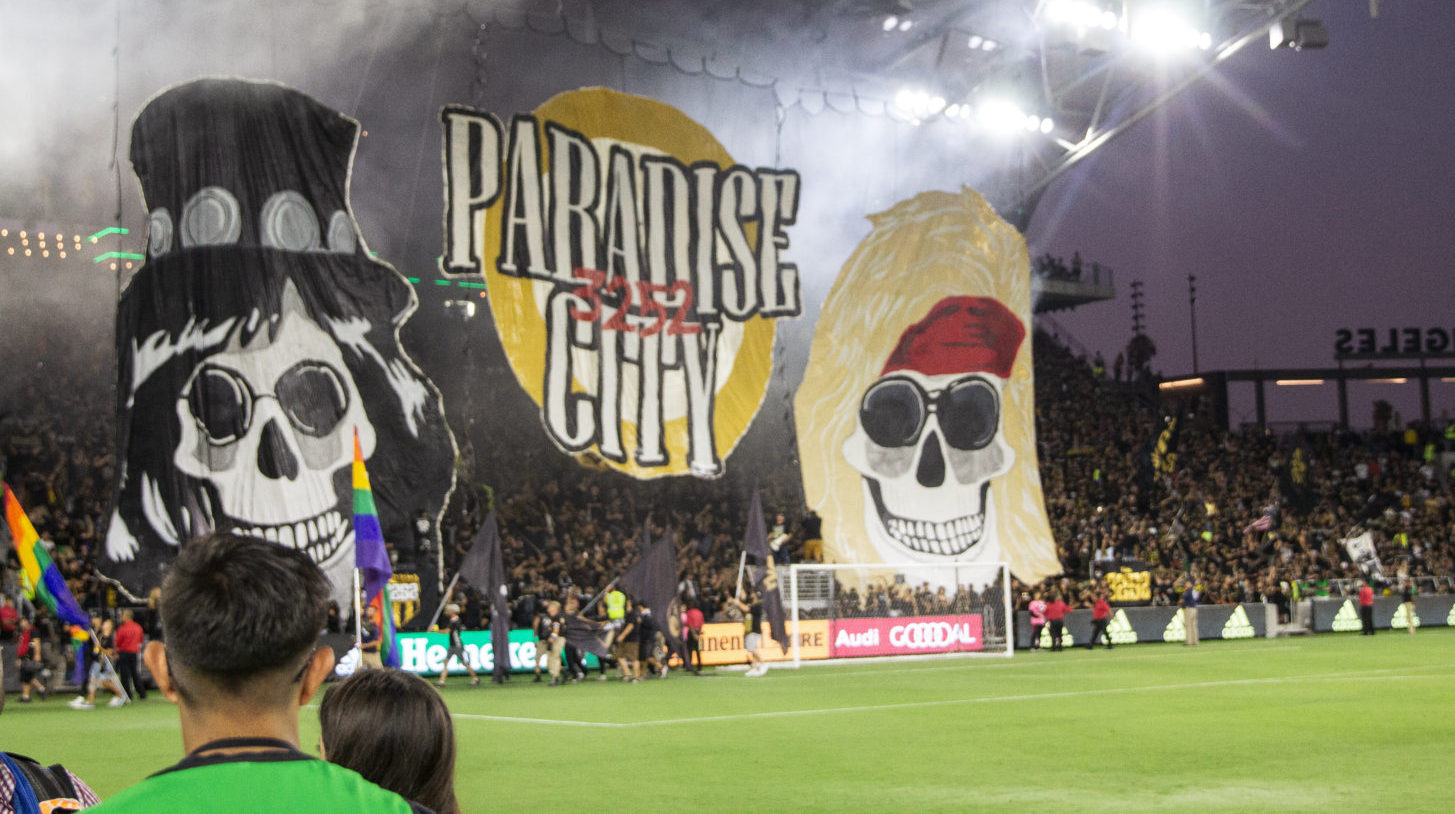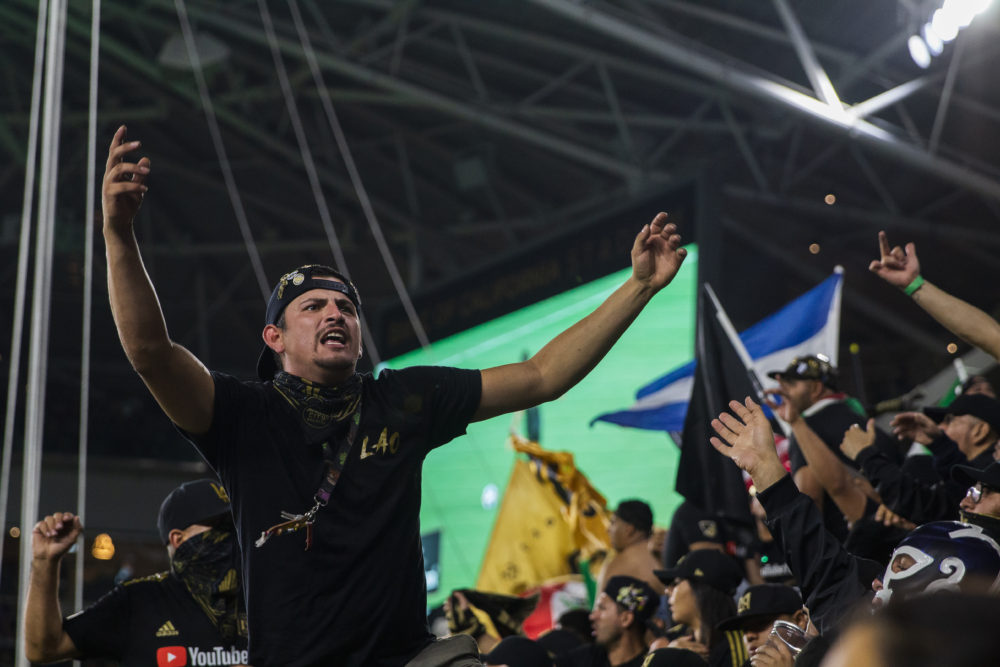 For the most part, however, the LAFC supporters were pretty knowledgeable of their squad, and we got 19 correct answers compared to the 17 from the Galaxy. At least that's one thing they can beat the Galaxy at (for now).
While the two clubs won't meet again in the regular season, both look to be on a crash course to meet in the playoffs, with LAFC comfortably sitting atop of the MLS standings and the Galaxy currently in fourth. If the fated matchup were to occur, we'd bet you could hear the stadium noise from Simi Valley to Irvine. We can only hope.
Videography and photography by Austin Boaman.
Check out the first edition of Tailgate Trivia here.