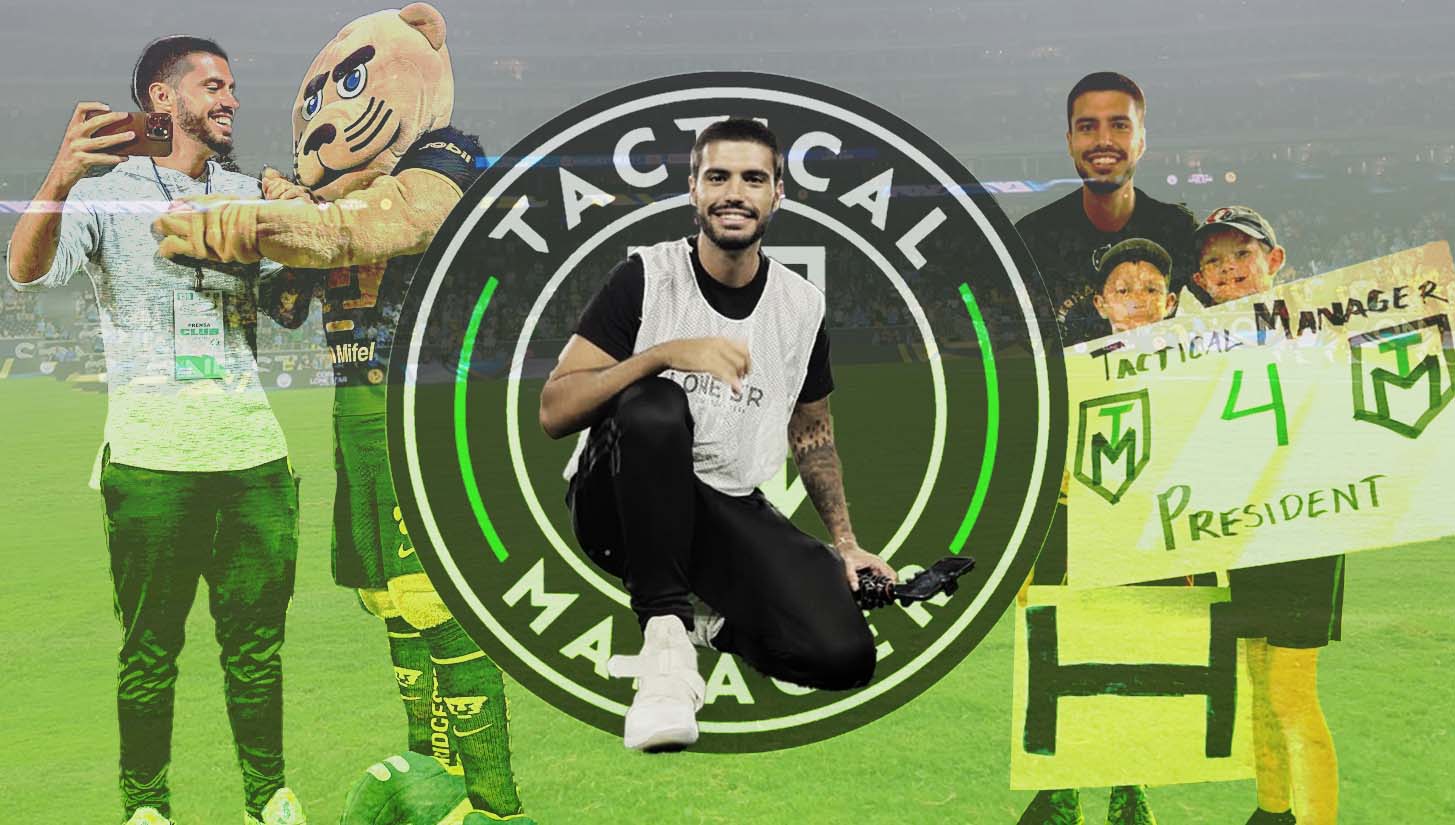 Filippo Silva, aka Tactical Manager, has become an alternative voice for soccer fans in the United States. Mostly covering the U.S. men's national team and MLS, we sat down with him to discuss how he started out and where he's taking his rapidly growing social media pages. 
Filippo Silva loves soccer. You can hear it in his voice when he uploads a new video on his YouTube page under his stage name, Tactical Manager. The 29-year-old Brazilian born former Orlando City youth coach has 37,000 subscribers on YouTube and another 37,000 followers on Twitter.
Tac, as he is known in the putrid world of USMNT Twitter, has a following and a strong voice, so much so that he has chatted with the big boys, doing interviews with soccer media stalwarts Hérculez Gómez and Ian Joy.
However, Silva has also been a target of ire from other members of the mainstream media, as he is one to always give his opinion, and often when it comes to perceptions of the United States men's national team or Major League Soccer, he has a very different outlook as opposed to some of the mainstream journalists.
"The analyst part is still just the fan," Silva said. "Ever since I was a kid growing up in Brazil, that's all we talked about."
Silva didn't have any particular goals when he started his YouTube channel. It was more of something to keep him busy when the COVID-19 pandemic first hit.
He was working for Orlando City SC as one of the head coaches of the first youth soccer school the club opened, in addition to having his own recreational after school soccer program in Orlando for elementary school students.
"When the pandemic hit, the Orlando City job did not fire anyone but there wasn't any work, and my company was shut down because the schools were closed," Silva said. "I really don't like being bored and not doing anything so I was talking to a friend of mine Dustin [Perez], who works with me on the channel. We talked about soccer, and we started the channel with the goal of talking about South American soccer in English."
Thinking there wouldn't be an audience for soccer in the United States, Silva and Perez stayed away from the topic at first. However, a USMNT video they made became their most popular, and they soon found that U.S.-focused videos garnered the most amount of views.
"When we started doing videos on USMNT players playing abroad, it was content that the U.S. soccer market really wanted," Silva said. "No one was doing in depth analysis of U.S. soccer players abroad… people really liked that we shared our opinions rather than just stats and that is how the YouTube channel really began to grow."
Reporting With an Opinion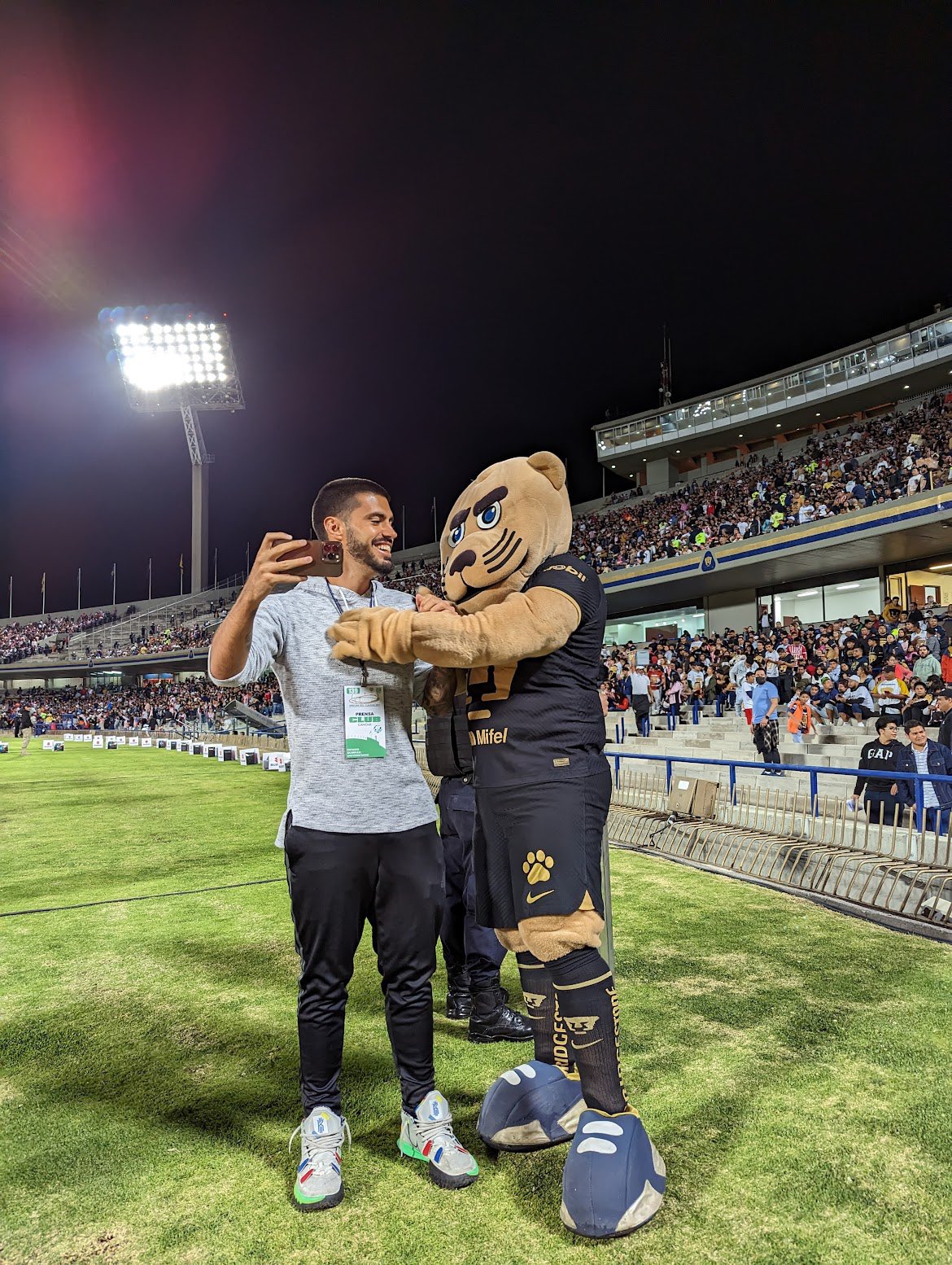 Silva firmly believes that his willingness to opine on certain topics has led to his found popularity.
"I think above everything else it was authenticity," he said. "U.S. soccer media for the most part, and no offense to media members, but MLS media especially, it's like, come on, you're talking about your employer. Fans can clearly see through it."
Silva has found an audience that has similar feelings towards mainstream soccer media, and while they may not always agree with his opinions, that's not what they follow him for. His followers felt like American pundits began to talk down to them, and in Silva, they have someone who shares their same language. That's what has led to his rapid growth.
"Since Tactical Manager has a platform, it's a bigger account challenging certain takes and those people now feel they have a voice," Silva said.
Coaching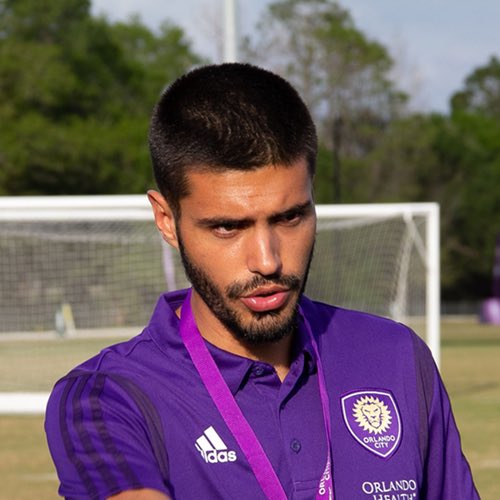 Silva is not just an internet influencer, he knows his craft and his sport. He has coached at the youth level with Orlando City, a stint that opened his eyes in many ways. While the MLS academy system is still in its early days, he has pinpointed a few areas where it can be improved.
To combat the lack of pickup soccer culture that is prevalent in South America and Europe — a culture Silva doesn't believe he'll see in the U.S. in his lifetime — Silva believes that the MLS academy system should begin at younger ages.
"Kids are not playing soccer when they're 5, 6, 7, or 8 years old," Silva said. "They start to play much older and they don't have any flair when they start to get developed in the United States. We develop a bunch of one-dimensional athletes with no creativity. Some of them turn out to be good because of talent or because there is so much money and infrastructure or because they go very early to Europe.
"What I think MLS should do, and that doesn't mean I am right, is for every MLS club to have mandatory free academies all the way from U-8 to U-20 and make the U-8 through U-12 futsal. It's cheaper, you develop more technical players, the players get more touches. That would be such a massive and drastic change in U.S. soccer development that we would see very quickly a big change in one generation. If it's a free academy, parents will put their kids in them. It will happen, simple as that. Orlando City's youngest academy when I was there was U-14."
A "Quick" Fix
Another issue besides tactical analysis or youth setup that the Tactical Manager page engages in is the "quick fix" for not only excitement but pressure in MLS and American soccer. Silva's suggestion, along with many other rabid fans, is opening the soccer pyramid of the U.S. to include promotion and relegation.
"If you have an open pyramid and not one massive caretaker like MLS controlling everything, then clubs will go off on their own and create youth futsal teams," Silva said. "An open pyramid gives you more free market competition and usually in a free market competition, the most effective business, the better management, they're going to win.
"While in MLS everyone is kind of structured in this one way of thinking, teams that want to spend more can't. You can't really scout all over the country because of territory rights. All these restrictions that MLS imposes does hurt U.S. soccer.
"When you have an open pyramid, it's not a wild wild west, but each club will have more freedom to do what it wants. The ones that are bad are just going to be out. Look at Palmeiras, they won the Libertadores twice and went down twice, they had to fix themselves after getting punished. Feel the pain, go down, and fix themselves.
"Promotion and relegation is not a quick fix. If implemented poorly it could destroy U.S. soccer. It's actually building a pyramid that works and is sustainable."
MLS Thoughts
Silva in many MLS circles has been tagged as an anti-MLS guy. At times he has been brutal about the flaws in the league and while some may write him off as just an anti-MLSer, Silva thinks that is far from the truth. What he wants is to see improvement and the league simply won't improve if patted on the back for every mishap.
Still, he agrees that the key for MLS lies in what can be generated by the 2026 World Cup which the U.S. is co-hosting.
"I think the 2026 World Cup could be huge for MLS, even more so than signing Lionel Messi, who will really bring in a lot of established soccer fans," Silva said.
"For established soccer fans, who have watched soccer their whole lives, it's hard for them to get into MLS. I use my father as an example. We have gone to Orlando City games, but he really doesn't care about the results of the team in the end. If Messi or Neymar signs with Orlando he will be the first one to call to go see a game, but once they're gone, he won't go back anymore.
"That has been a flaw of MLS in a way. The United States has the capacity to be a very strong league with the support of hardcore soccer fans, but for some reason the league targets casual sports fans and looks to convert them. Look, I am happy that those fans stay and watch the sport, but isn't it easier to convert a soccer fan than it is a casual sports fan?"
USMNT
When it comes down to it, Silva makes his bread and butter based on his opinions on the U.S. men's national team. It is also where the passion truly flies. From discussions about tactics, managers, or Euro-based vs. MLS-based players, the subject of the national team has hit an all-time fever pitch amongst soccer fans in the United States.
That is where Tactical Manager has thrived, and where his audience is most engaged. The state of the USMNT has everyone in agreement. With no permanent head coach or sporting director, U.S. Soccer is in serious trouble heading into its most important cycle ever.
"I am not surprised that it's a mess," Silva said. "The last time we had a similar situation, people were resigning and Jay Berhalter was then hired, and a conflict of interest happened when his brother took over the national team.
"The whole Anthony Hudson saga has been a lot better than what I was expecting. We got Alejandro Zendejas, not a game changer but a good option. We won both Nations League games, and the Folarin Balogun recruitment made some significant steps forward. He brought back Gio Reyna, and that saga hopefully is over. So overall a net positive from what we expected from Hudson.
"At the moment U.S. Soccer is messy, but it's been worse, and it could have been a much worse situation. Imagine if Gio Reyna wasn't playing, or Folarin Balogun wasn't interested in the U.S., or if we would have not won one of our Nations League games. It could have been worse. Maybe my standards got so low."
When it comes to the future USMNT coach, given the situation and with time running out, all roads point to an American coach getting appointed to the position. For Tactical Manager, it looks like it's current Philadelphia Union manager Jim Curtin.
"I tweeted in January that it looks like Jim Curtin and I'm sticking with that," Silva said.
For Silva, Tactical Manager is about having fun, talking about soccer, and bringing his passion for the game to the forefront. The day it stops being fun he has said he will stop. It's all about the banter around the game. Whether you agree with him or not, Tac has become a loud voice that is getting more impossible to ignore by the day.