Taking inspiration from sporting legends, art, film, and the small city of La Ciotat, Amor e Paz is where surf meets soccer. Not far from Marseille on France's south coast, a gentle wave is stirring onto the football pitch.
Amor e Paz sees sharp, vibrant designs embracing some of the world's favorite football teams. The end result is just as at home on the breaks of the beaches in Arène Cros and Saint-Jean-de-Luz as it is on the concrete pitches near the La Castellane estate that honed Zinedine Zidane's craft.
"I wanted to create a brand that represents the way of life of [me] and my friends," says Simon d'Urso, the brand's founder. "I grew up playing all kinds of sports but surf culture is probably the number one inspiration because it's raw and fun.
"You skip work because the waves are good. That's the Amor e Paz philosophy. Enjoy your life and don't worry."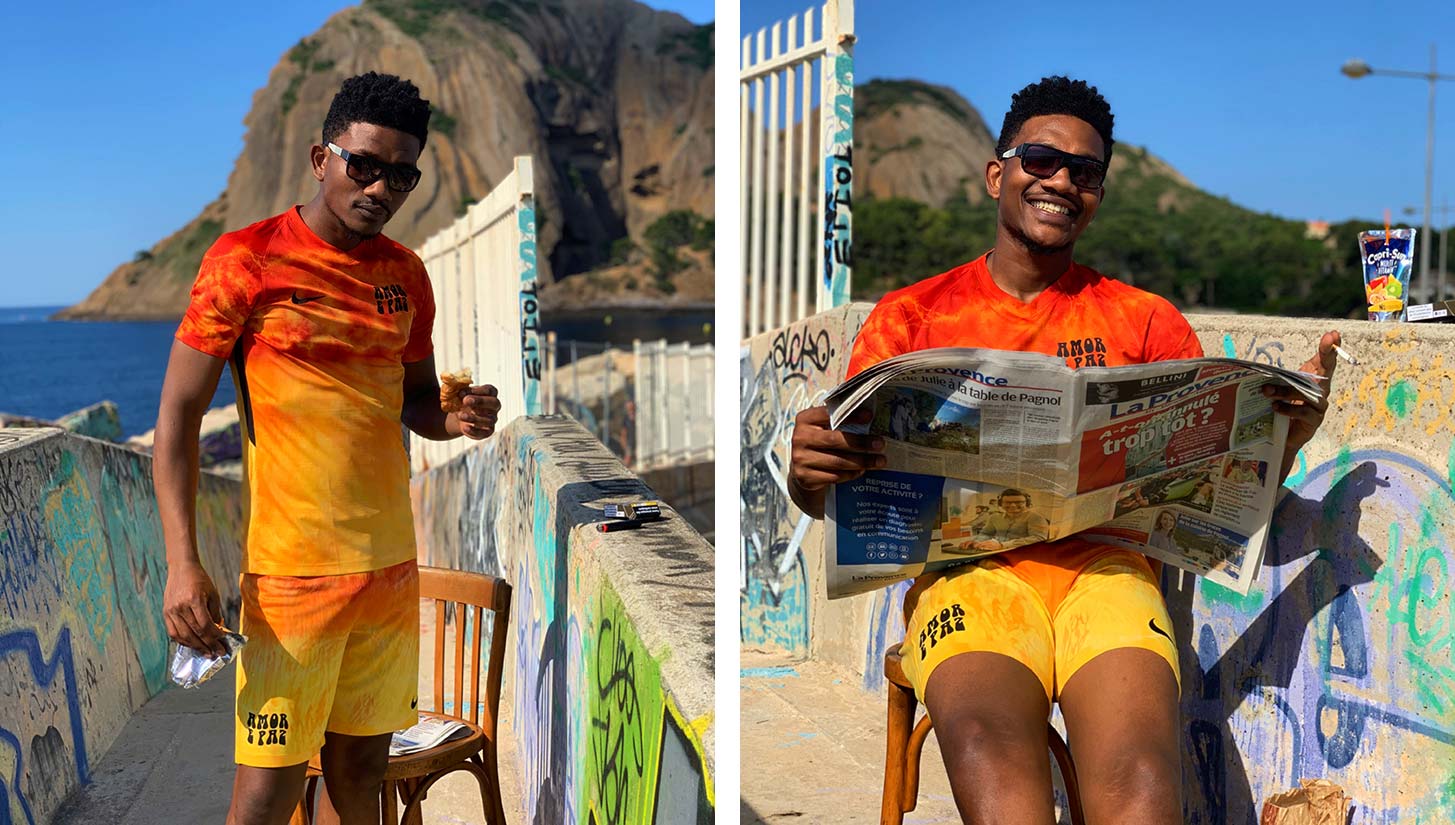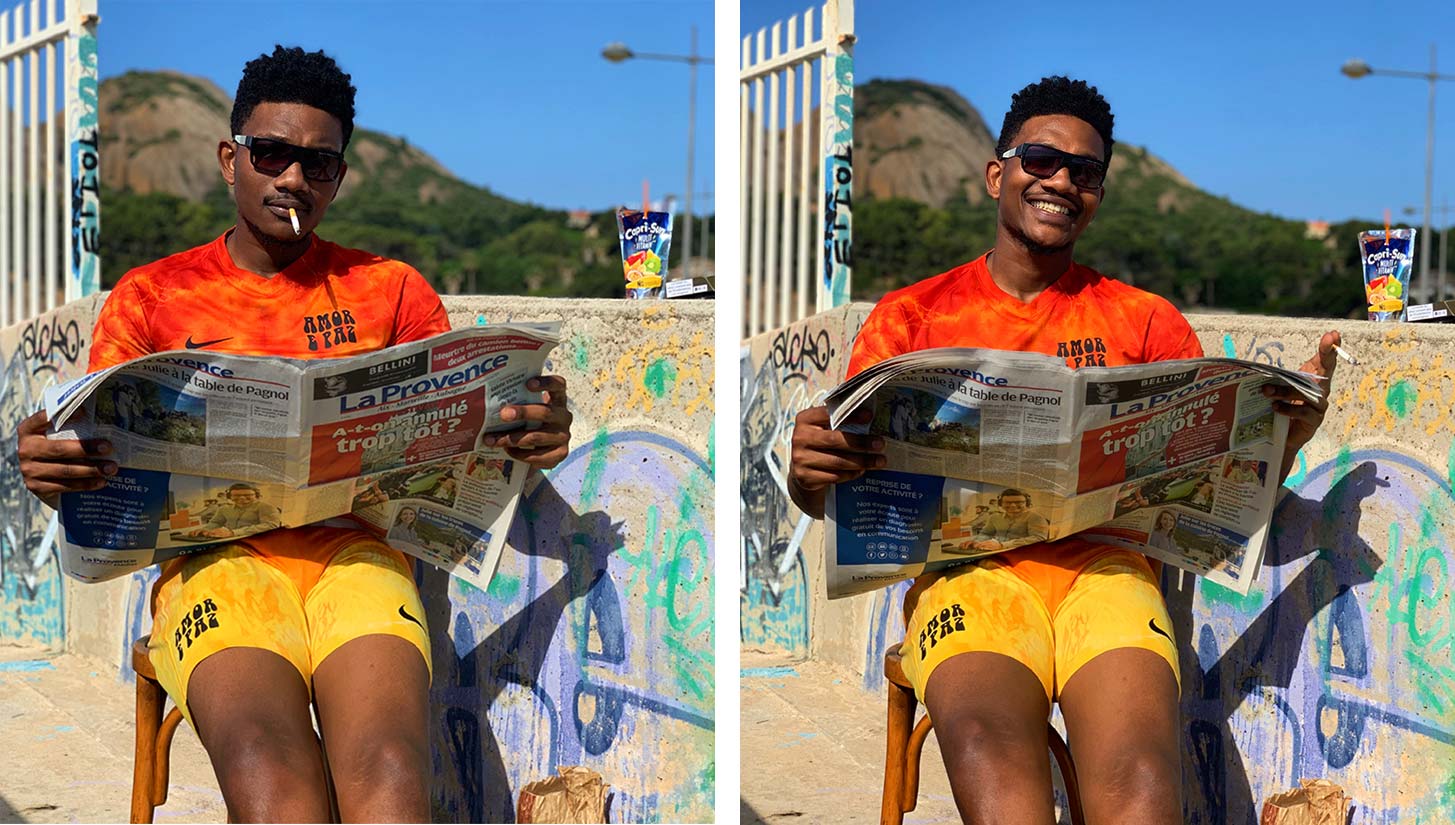 With a feeling that many get enticed by surfing's allure without ever mastering the sport itself, one of the goals has been to handpick parts of surfing's draw and mix them up with other influences.
"I fell in love with 'l'apéro' very young," d'Urso said. "It's a French word that describes the action of chilling with people you care about, drinking a cold pint. It's a moment dedicated to fun and to sharing."
Amor e Paz launched in 2018. Having finished up at ISC Paris Business School, the 23-year-old d'Urso set about turning what had been a hobby into something more tangible. Aimed at everyone from "Sunday sportsmen to apéro aficionados," hand-dyed football jerseys became the focal point.
Referencing Nowhere FC, d'Urso cites the prohibitive pricing going against the laissez-faire mantra of his own brand. From his atelier, he learned to heat press, screen print, and dye fabrics while experimenting with different materials and colors.
The result is an instantly recognizable brand where "there is absolutely no room for bad vibes and stress."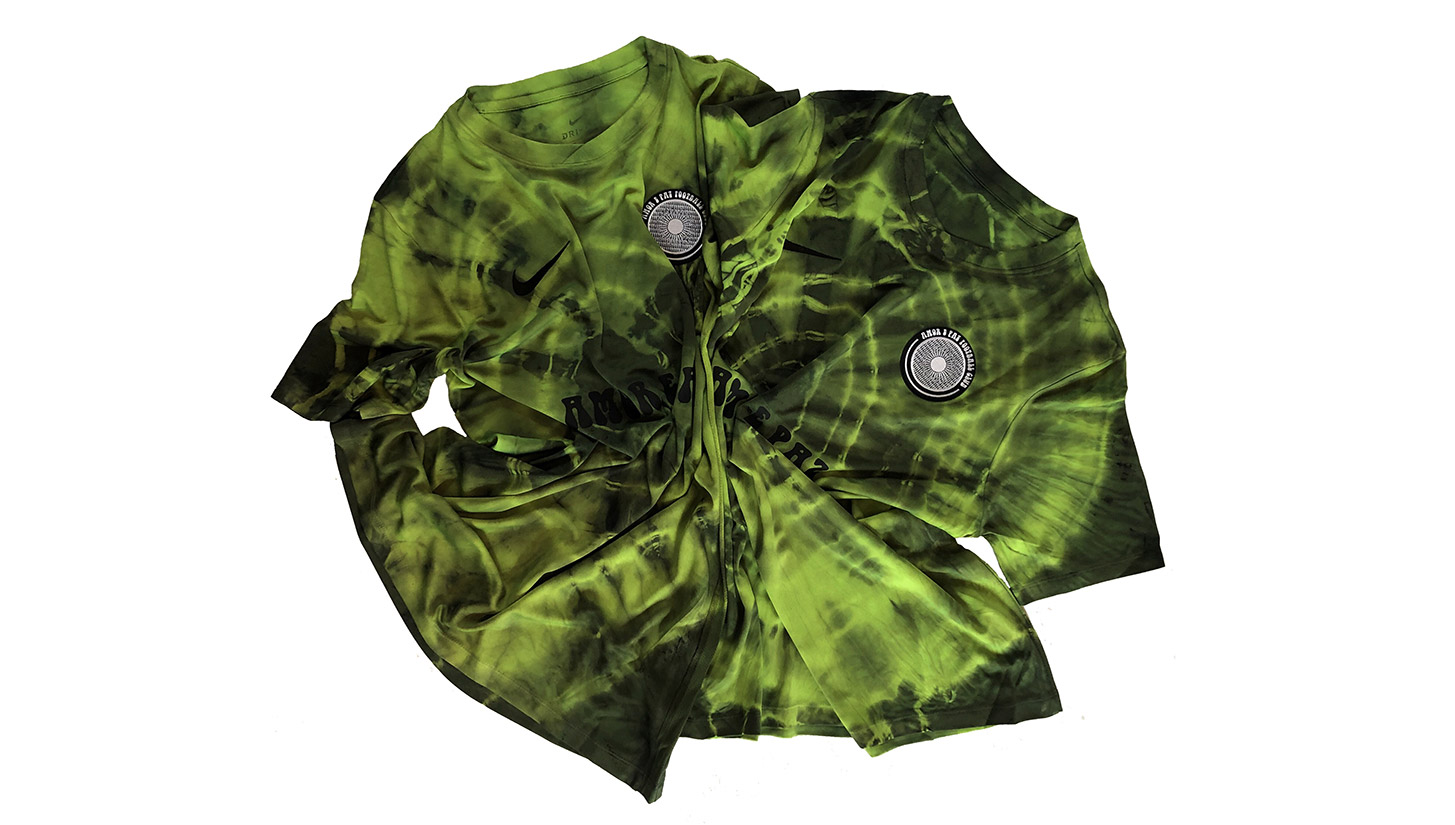 "The products that we make are mostly unique," d'Urso said. "Even if we do sell more classic stuff at times. More than any brand, this is about a community, a club, and if you feel like you belong to it, we'll welcome you with open arms."
When d'Urso talks about playing sport, it is very rarely about the sport itself. There are snippets — playing point guard for a Parisian team, Paris Basket 9, up front for a football team from his hometown, or skiing in the Alps. Every instance, however, moves quickly to other people. "Really nice dudes" on the court, his "brothers and girlfriend" on the Alpine slopes, or "sharing a pizza and a pack of beers" after football.
It's more people than performance. More live-and-let-live than dog-eat-dog. Likewise, when we talk about inspirations or other brands that d'Urso admires, it's not about one-upmanship, just appreciation.
"I personally like a lot of different brands," d'Urso said. "When I was younger I was more about big brands like adidas or Nike, but the more I grow the more I like brands that bring something new that have a strong identity."
He highlights the work that those big brands did in the past — vintage football kits from the '80s are a particular favorite. But his interests have shifted with time.
Then comes an eclectic stream of brand admirations. The Museum of Peace and Quiet, Free and Easy, Badfriend, Corteiz, Dime, JJJJound, Only NY, Mister Green, Motherlan, Stray Rats…
It continues.
Carrots, STATE NYC, Ornement, Supreme, TOKEN TOKEN TOKEN, Barriers NY, General Admission, and Jacquemus. It only stops with the line: "I could go on and on."
All provide inspiration, influence, and something to be enjoyed. When it comes down to the actual production of his own work, it's injected with time spent walking through the streets or by the sea while listening to music to help his thought process.
"I do simple mood boards that gather similar ideas and then try to match that board with logos for patches, flocks, and labels that I create," d'Urso said.
"After that, I make mockups with all my ideas and streamline things before I get to the manufacturing stage. That's all done in my workshop. And I'm always looking for ways to improve and learn things."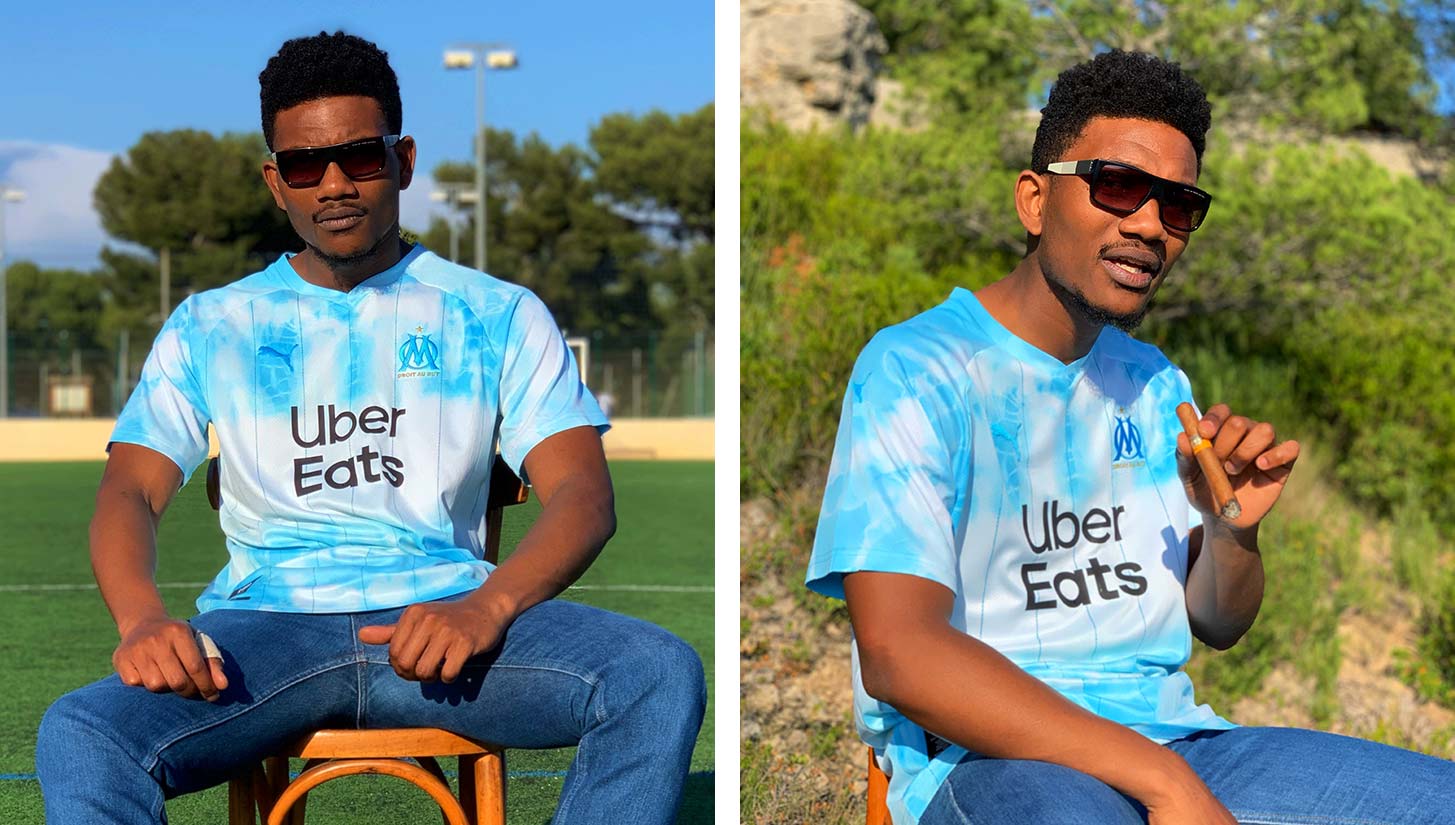 In terms of the future, there are long-term plans to collaborate with other brands and artists, particularly after the hand-dyed Olympique de Marseille jerseys — a club whose style is consistently among the best around.
Despite maintaining that Amor e Paz is not a football brand, but one that brings the well-lived lives of surf culture to football fans, it may not be long before the best-looking football club takes to the field.
"One of my ideas is to create and sponsor a football team," d'Urso said. "Nothing huge, but one where friends and community play a big role. If that goes well we could do the same with a basketball team. I'd want them to play roles in community lifestyle. Maybe we could do a boutique, or a cafe, somewhere our teams and people that share our philosophy could chill, have fun and hang out."
Open those arms, where do we sign up?
Be sure to follow Amor e Paz on Instagram, and shop their entire line via their online shop.