6970 Sopranos Football Shirt 2
6969 Hopper Football Shirt 3
6968 Montana Football Shirt 1
6968 Montana Football Shirt 3

A leader in the growing field of retro football, COPA's latest collection enters a new field — the world of film and TV. We take a look at the brand's new line of soccer jerseys and camp collar shirts that are nothing short of a breath of fresh air. 
In the streaming era, TV series reign supreme. Over the past two-plus decades, shows on the silver screen have transitioned from formulaic sitcoms and dramas to complex and gripping works of art that often twist and bend through multiple genres.
Movies, once the gold standard of visual entertainment, still remain a viable medium, yet purists may tell you that tentpole IP-based franchises have diluted the proud artform. For every brilliant independent/original picture we receive, there seems to be five superhero or amusement park ride-based cash cows.
Regardless of how you may feel about this shift, you can't really deny that it has caused many projects which would have been a feature-length film 20 years ago to become a 10-episode HBO miniseries instead.
But why are we, a soccer culture website, droning on about the changes in Hollywood over the past few decades? It may have something to do with the latest collection from COPA.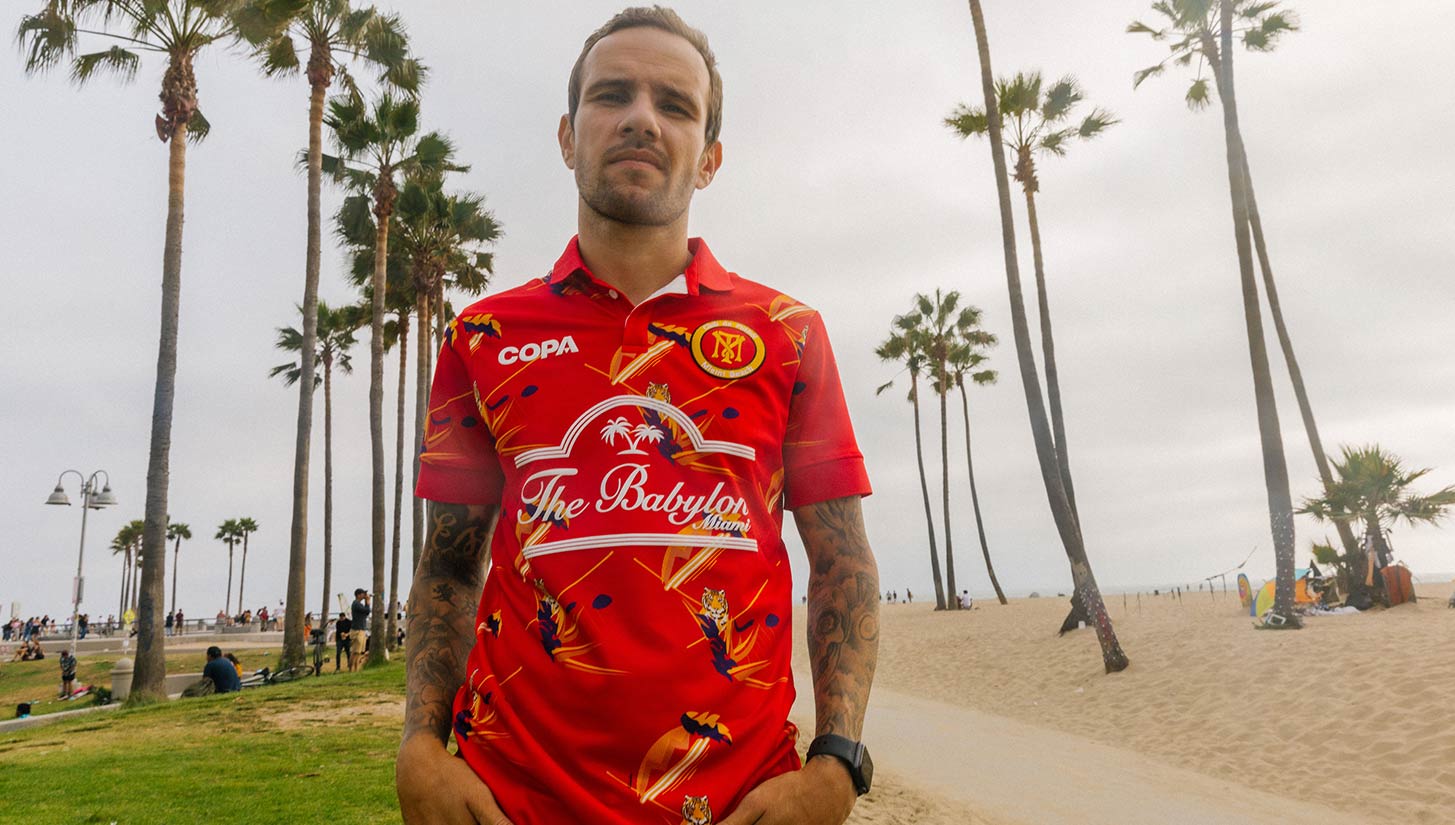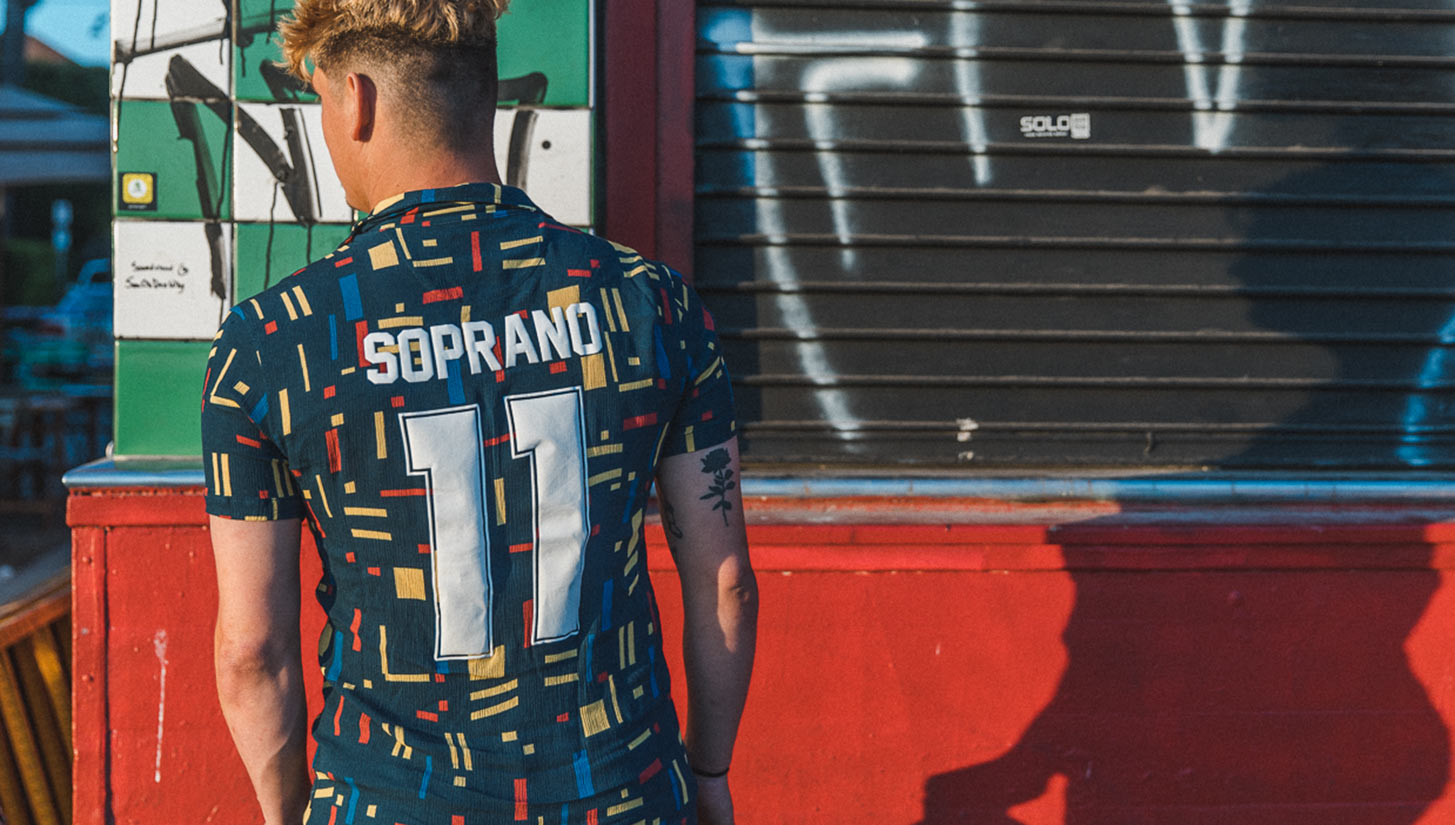 Since 1998, COPA has been a stalwart in the football apparel market, and we've come to expect nothing but quality and class from the Dutch label. We've previously featured their wide range of officially licensed retro football club collections that are proudly produced in Europe, but the brand has added a new trick to its bag, and it's absolutely delightful.
Based on The Sopranos, Stranger Things, and Scarface, COPA's latest line includes a set of soccer jerseys and camp collar shirts unlike anything we've seen from them in the past.
The Sopranos
Undeniably one of the greatest series ever made, many credit The Sopranos with ushering in TV's golden age. Sure there were shows with cinematic qualities like Oz before it, but the modern American mob drama quickly became a hit and a household name across the United States and abroad alike.
Words like gabagool, sfuyadell, and madonn' — once specific to New Jersey Italian-Americans — became commonplace across the rest of the country, and the show's impact has continued to manifest years later, with other top tier series like Breaking Bad taking heavy influence from it.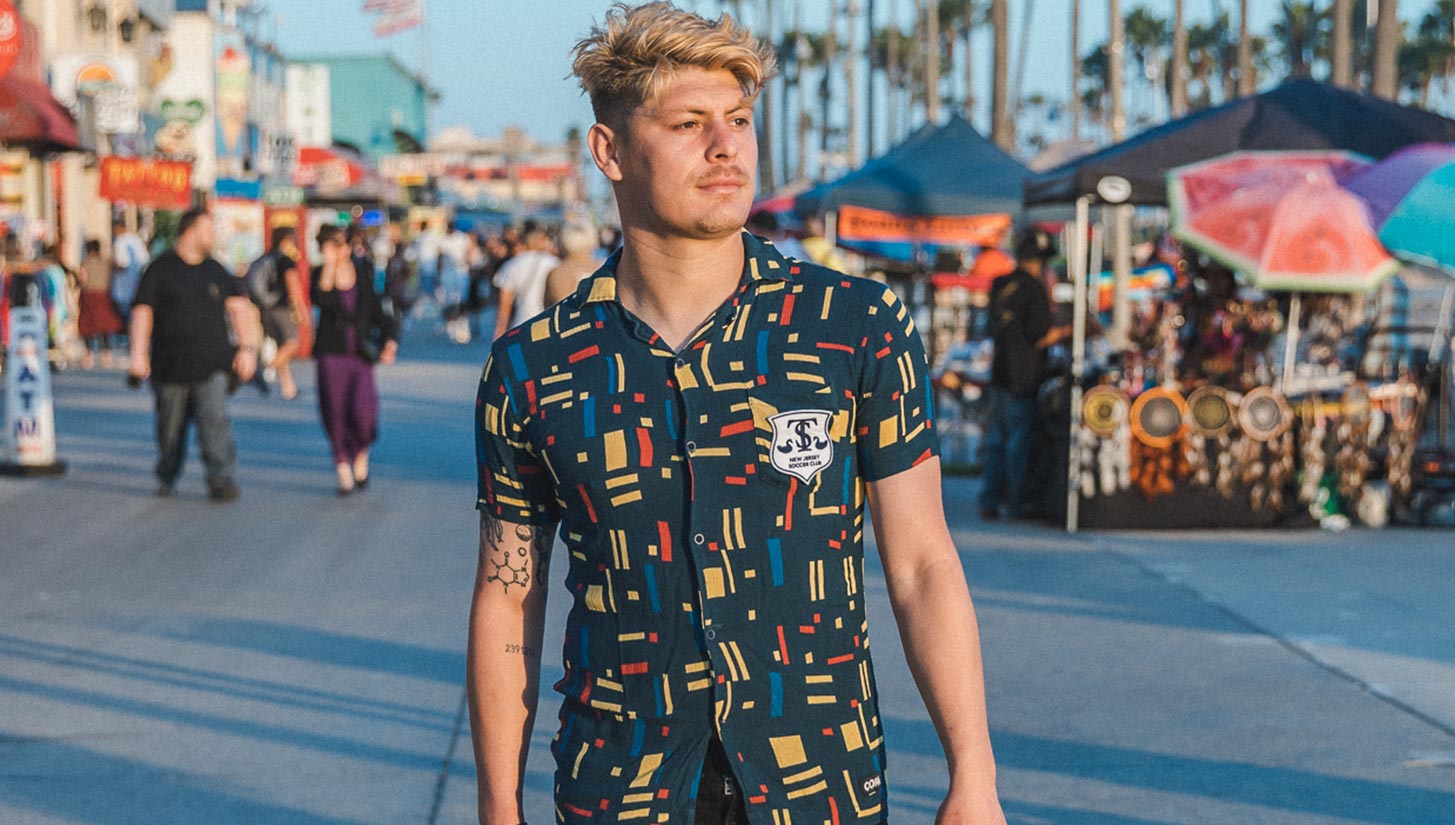 Honoring The Sopranos, COPA put together a soccer jersey and camp collar shirt in the pattern of a shirt protagonist and antihero extraordinaire Tony Soprano famously wears in the show. Other familiar details include a sponsorship from Bada Bing!, the strip club that served as the Soprano crew's de-facto headquarters, and a "TS" crest complete with those panic attack-inducing ducks.
Stranger Things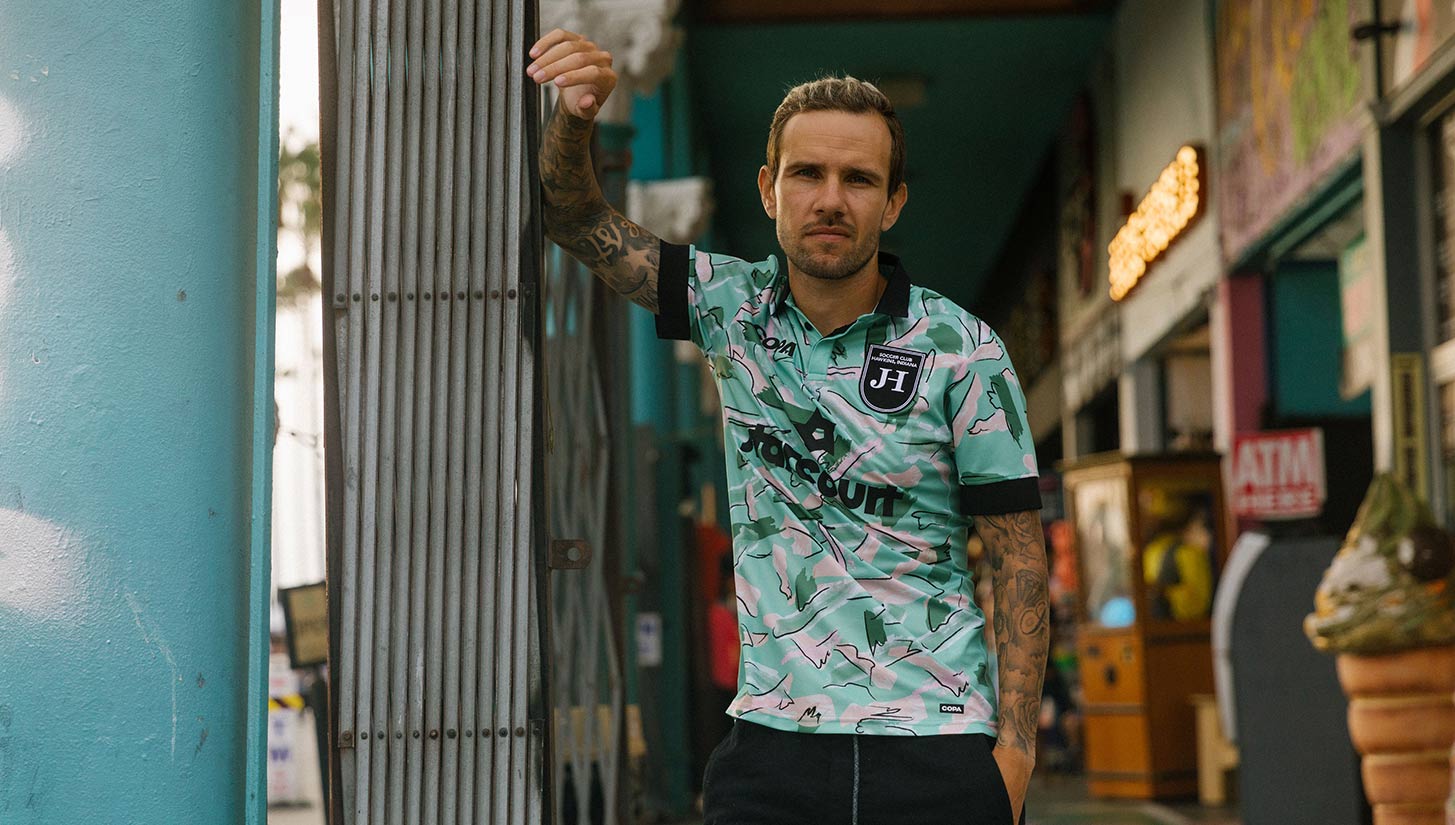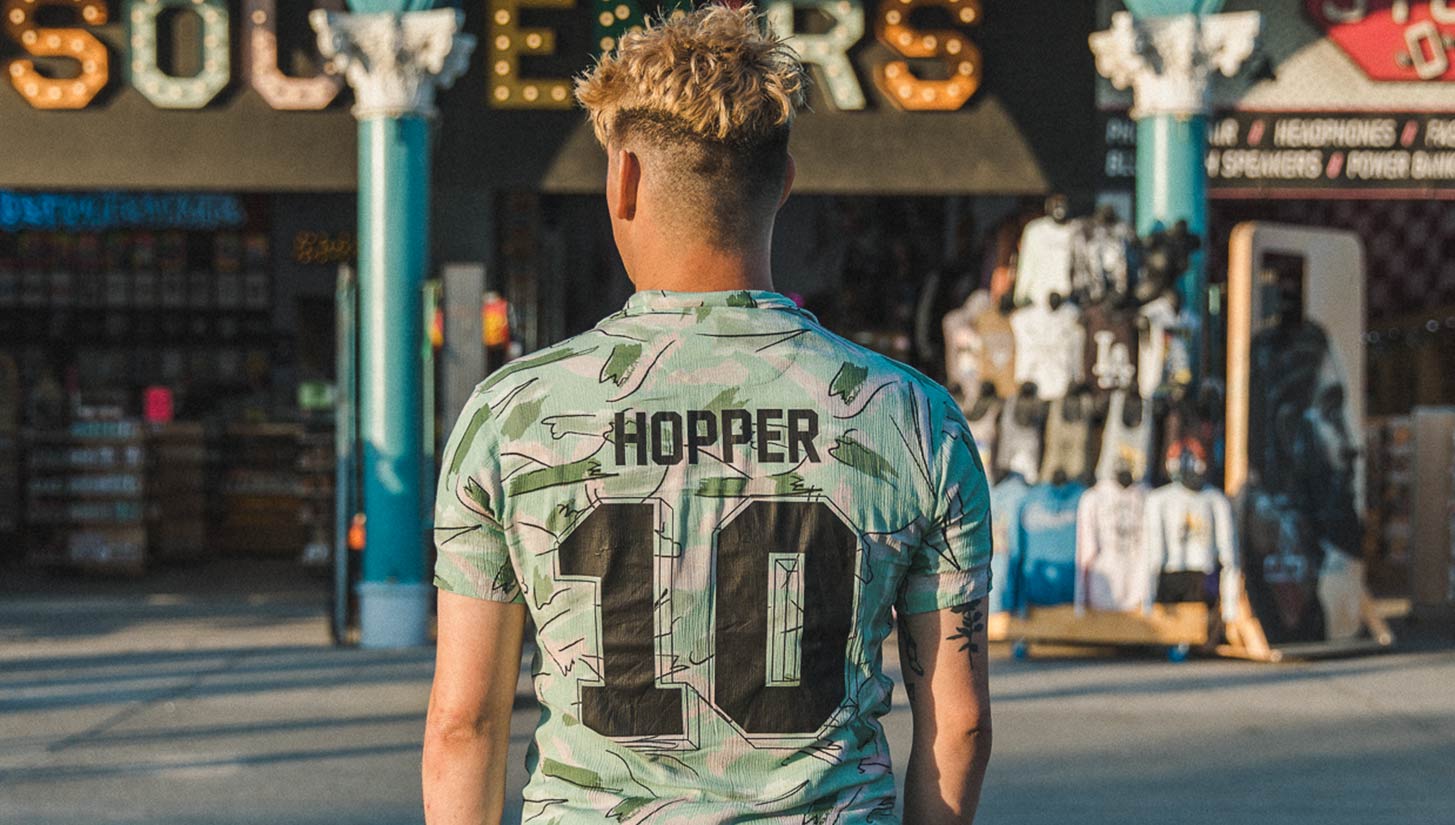 If there was a perfect show for COPA to honor with a collection, it's Stranger Things. The Netflix hit is replete with '80s nostalgia, and serves as a perfect muse for a brand that specializes in those fuzzy feelings we get when reminiscing on the good old days.
Paying homage to Sheriff Jim Hopper, the soccer jersey and camp collar shirt, like The Sopranos edition, comes in a pattern similar to one worn by the David Harbour-played character. A Starcourt Mall sponsor was surely secured before the citizens of Hawkins, Indiana protested against it, and a simple "JH" crest is one that a minimalist like Hopper would approve of. With a bit of a Miami Vice vibe to it, this happens to be our personal favorite of the bunch. We just think Hopper's more of an 11 than a 10 though.
Scarface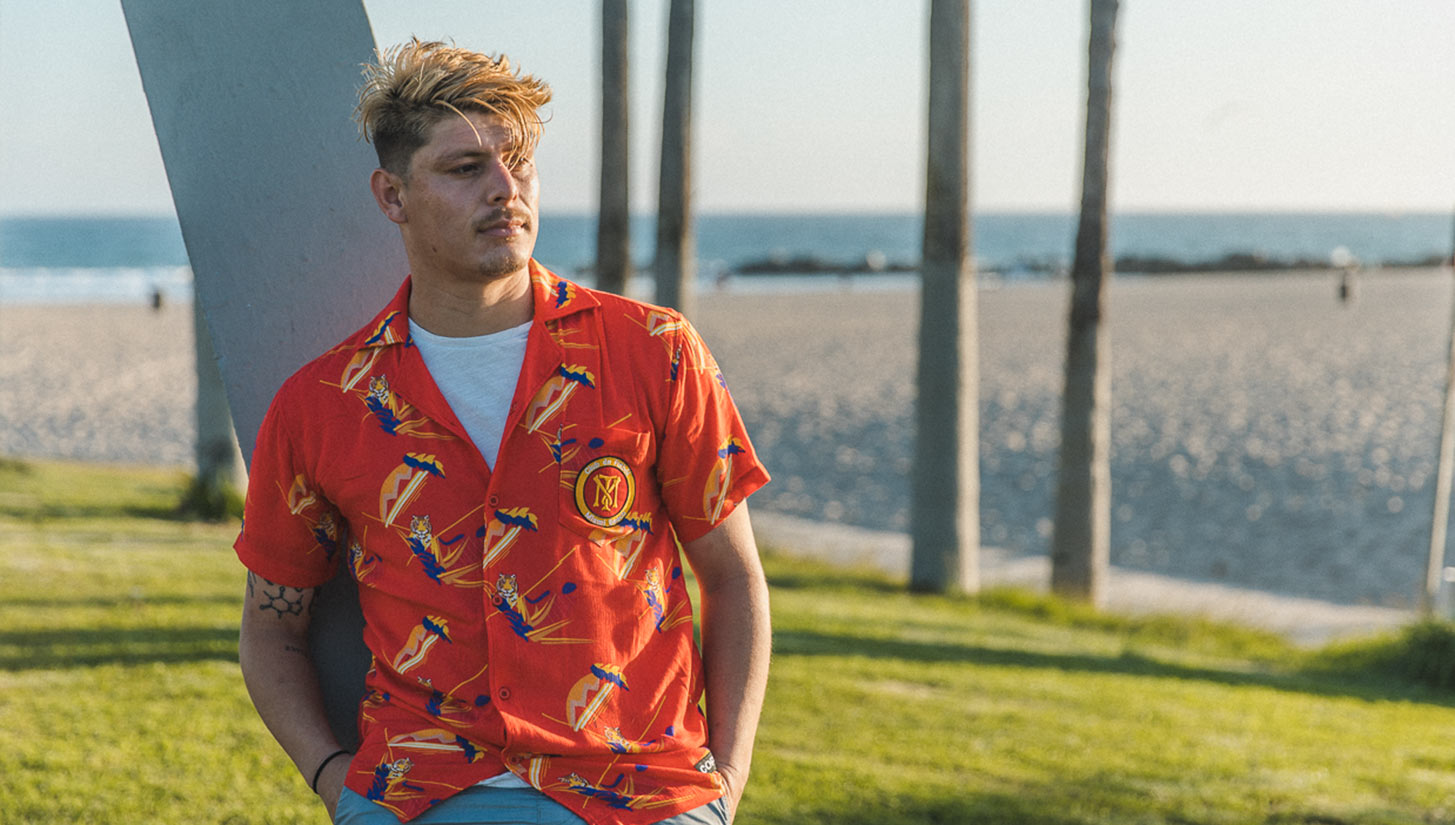 The lone movie to serve as inspiration for this collection, the final kit and camp collar shirt combo goes to Scarface's Tony Montana. The second Tony to get his own shirt, both the kit and button down are draped in a similar pattern to the infamous red Hawaiian shirt that's become a go-to Halloween costume for many.
A beautiful crest completes the collection, with an intertwining "T" and "M" going above the Babylon Hotel sponsor. A perfect shirt for exterminating cockroaches.
—
In the world of football kits, it's hard to continue to push boundaries — especially in the retro niche that COPA occupies. However, the brand continues to excel not only because of the vast amount of clubs from all over the world that it works with, but also its original collections like this.
While many others continue to play it safe and reuse the same old patterns and design elements, it's clear that COPA plans to continue innovating in the way only it can. We can't wait to see what's next in store.
You can shop the entire collection of soccer jerseys and camp collar shirts from COPA via their online shop or their flagship store in Amsterdam. Be sure to follow COPA on Instagram and Twitter to stay up to date with their latest drops.
Photography by Khris Garay and Roy Cho for Urban Pitch.