As the qualifiers for Neymar Jr's Five enters its latter stages, we visited San Diego to witness eager, talented players compete for a place in the U.S. finals in Miami. San Diego with its quiet, seaside SoCal location represented a unique opportunity—a final chance for many teams who've struck out previously in L.A. and Fresno, and new competition from south of the border with impressive teams based in Mexico.
The Red Bull Neymar Jr's Five international tournament returned this past Saturday at the Chula Vista Elite Athlete Training Center in sunny Southern California. Previously owned by the U.S. Olympic Committee, the world-class facility provided an unprecedented expansive backdrop for 52 teams vying for top honors in the 5v5 competition.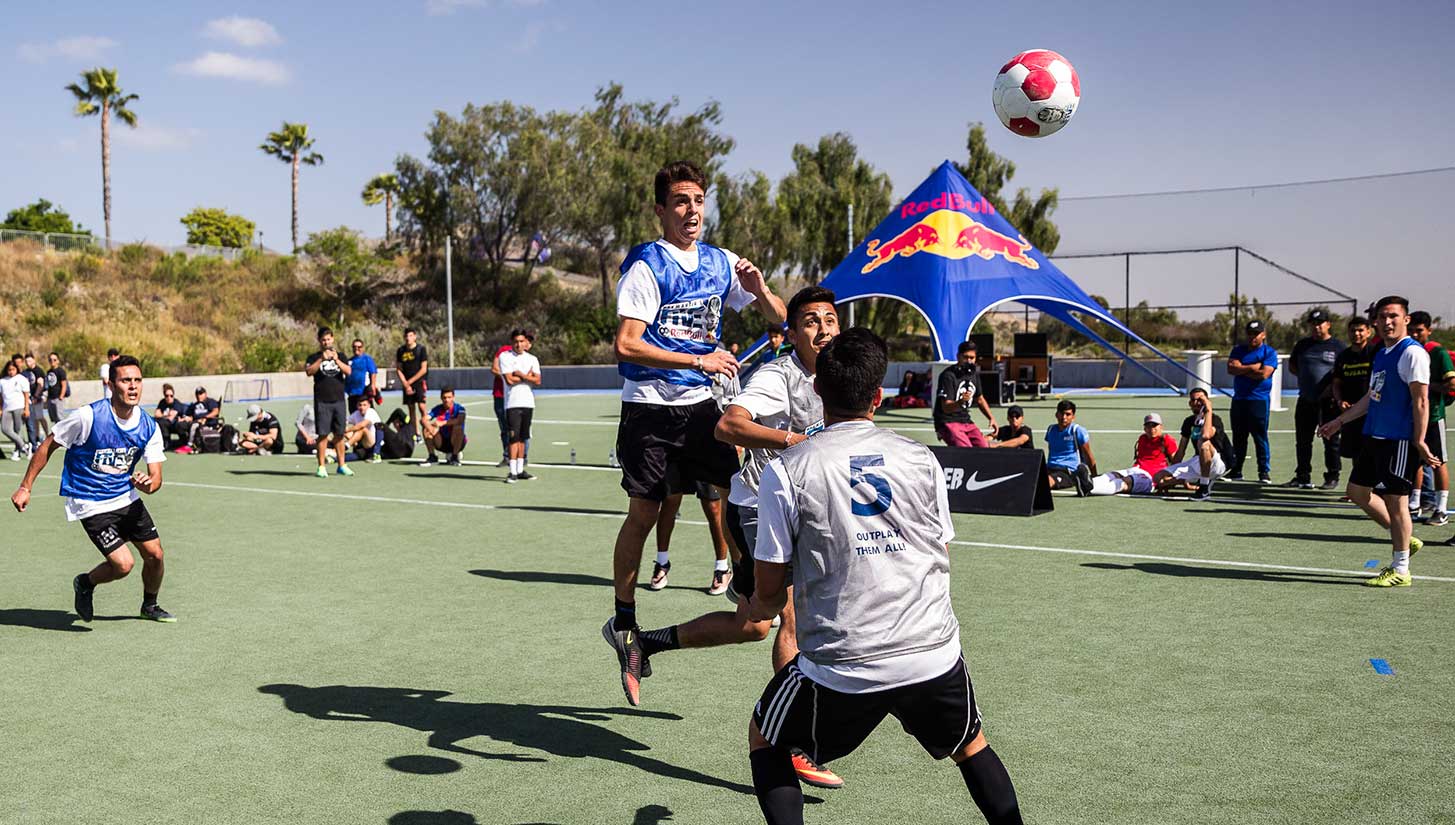 In addition to some of the familiar faces seen at street football events throughout the year, there were a surprising number of skilled teams who made the trek from Mexico, bolstered by rumors of strong, gringo competition and a chance at winning a trip to Miami.
One such team was S.O.V. Tijuana who made it all the way to the finals and described themselves as "just friends who like to play and compete together." Displaying a strong combination of technical skill and physical play, S.O.V. Tijuana lost a heartbreaking finals match 1-0 against Orange County based Salsa Tango as the result of a penalty incurred in the final seconds of the match.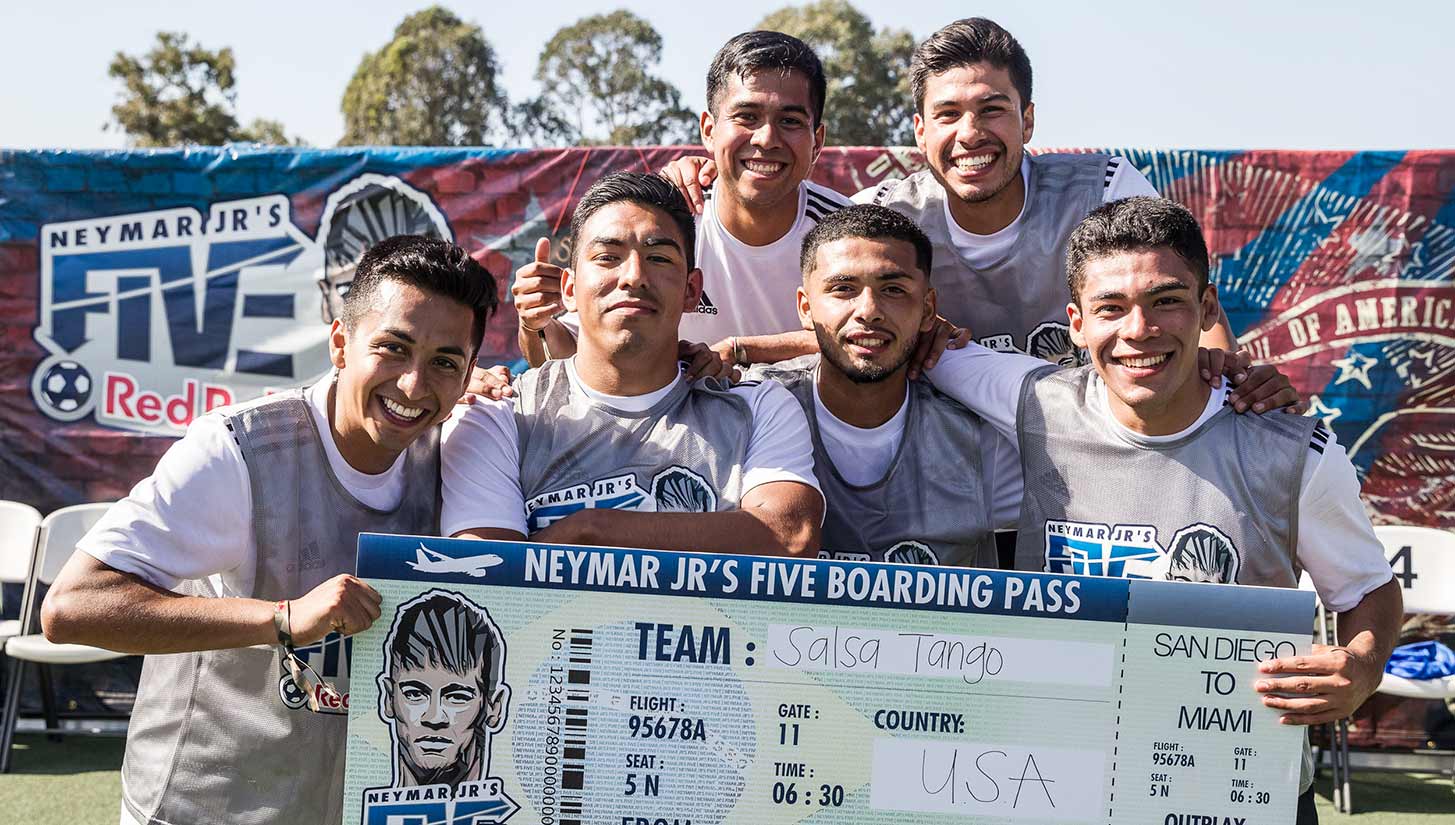 "Our team is made up of a great group of guys and we stuck to our game plan and executed the way we wanted to," said Pedro Mendoza, captain of Salsa Tango. "We just ended our collegiate season, so it's great to play in tournaments like this where we can keep our skills sharp and it definitely paid off for us today." Proving their victory wasn't a fluke, this is the same team who recently won Adidas Tango League in Los Angeles with Mendoza taking home tournament MVP honors.
Although the small-sided event format allowed strong, physical players to dominate at times, ultimately it was the organized and determined collegiate crew possessing both discipline and street skills that proved themselves the champions.
Watch highlights of the action here!
For more info about Neymar Jr's Five, visit www.neymarjrsfive.com.
Photography by Chris Tedesco/Red Bull.