Depicting his journey from a child in war-torn Sarajevo to football superstar in Rome, Roma TV's documentary on Edin Dzeko is a poignant and captivating portrait of an iconic striker.
Ole, ole ole ole, Dzeko Dzeko!
"When I used to go to Germany, England, even Italy, if someone asked me where I was from and I said Bosnia, they would say, 'Oh in Bosnia there (was) a war, is it destroyed?' Or something like that. Then he won the title with Wolfsburg, and when I would tell someone where I was from, they'd say, 'Oh! Dzeko is from Bosnia!'"
Jasmin Ligata, a journalist from Sarajevo, anxiously put into words the impact that Edin Dzeko has had on his people, as he crossed his legs and arms while talking to the camera. He was almost over-emotional, closing his body off from the interviewer as he explained what he meant to his country.

Dzeko Story is an hour-long documentary from Roma TV, detailing one of the greatest strikers of his generation, throughout his journey from the war-torn streets of Sarajevo to the paramount of his career under the Roman sun.
The film immediately transports us to Sarajevo. The camera works over the magical sights of the modern-day Bosnian capital, with its rich diversity and multiethnic culture from technicolor Turkish Lamps and the decanters of piping hot Turska kafa (Turkish coffee), to historic Slavic sites.
Dzeko's tone becomes somber, in an almost stutter, as he transitions from discussing his family to the outbreak of the war — with images of his home city in literal flames, women and children running from shells, and countrymen carrying their fallen companions. He tells how after the city's emergency alarm sounded throughout, his mother explained to him that he could not go out to play football anymore, and "little by little," he began to understand. He was at the epicenter of the first genocide in Europe since World War II.
It became almost difficult to watch, as Dzeko visibly ran through flashbacks, and the footage continued to show the realities of war — a child crying in her mother's arms, covering her ears from the trauma-inducing explosions, and a woman running for her life through the streets when she was just trying to buy some groceries.
Following the war, his family moved into a small apartment, and nearby he found a small dirt court where he'd take his first shots on goal.
The documentary pans to fellow Romanista and Serbian international Aleksandar Kolarov throughout different segments, but perhaps the most powerful statement was his first:
"Neither Edin or I took the view that there was such thing as 'good guys' and 'bad guys.' We were of a new generation that experienced [the war] as children. We're both professionals and captains of our respective national teams. I think we're examples of how we should behave, especially where we're from. He's more than a friend to me."
Brothers, both conscientious to the fact that guilt is not inherited.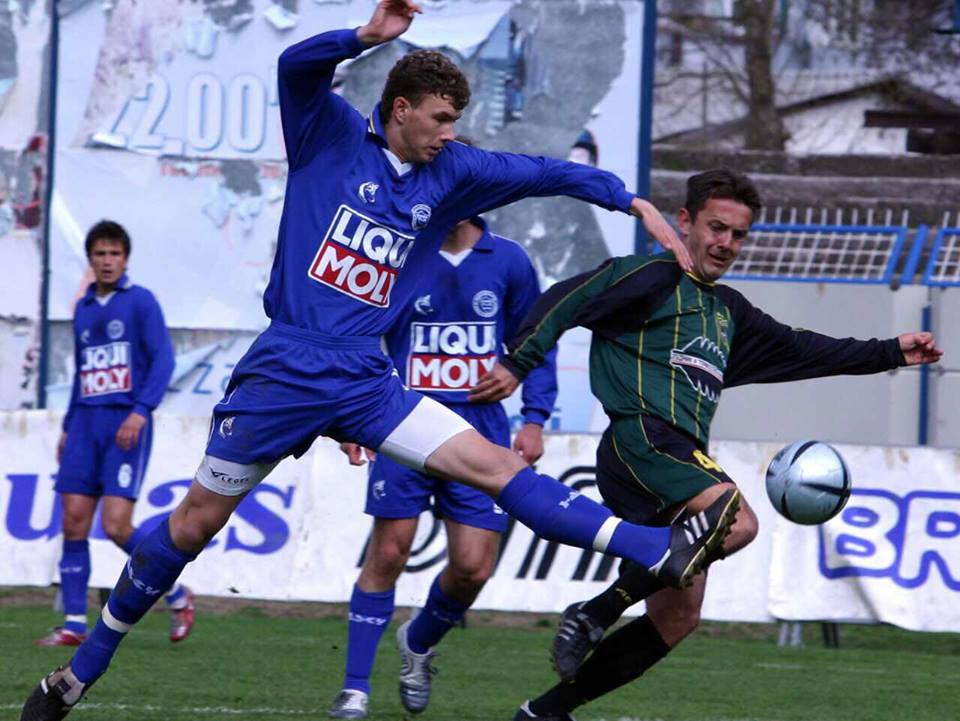 When the war had concluded, Edin's father took him for formal coaching at the local team — still unable to train outside, and lacking any usable pitches.
At FK Zeljeznicar, one of Sarajevo's two major clubs alongside FK Sarajevo, he quickly rose, both developmentally and physically, due to his paradoxical ease at working hard.
His best friend, Mirza Trbonja, informs viewers that his companion was not playing on finely trimmed grass pitches, but sand and rocks when he first started. Skinny, tall, funny — football was his life. Omar Osim, the manager of Zeljeznicar's U19 team, noticed him as he dominated the U17s. Then, repaying such early faith, he scored four in his first outing following the jump up.
In the homemade video, you can see the confidence in this young man. Happy to be scoring, and eager to do it against any side put in front of him. Following, Osim handed him his breakthrough as a professional — a memory Edin holds onto tightly as he runs through the emotions in front of the presenter.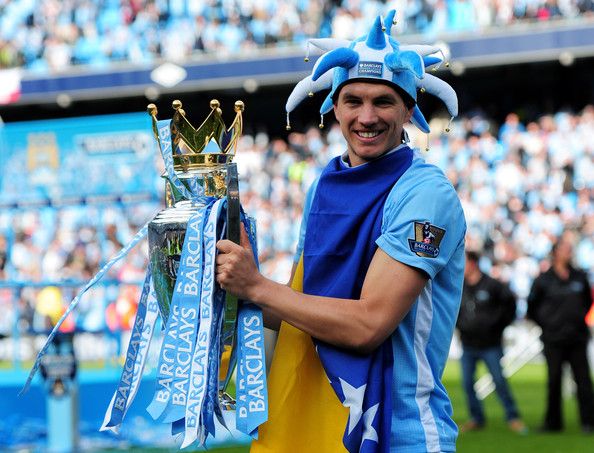 Dzeko's most important team accolade came during his time with Manchester City. His facial expressions change to a look of acknowledgement, as he backtracks on the dialogue between him and then-manager Roberto Mancini. At the time, his look tells how he had a moment adjusting to the rotation of being just one of four excellent strikers on the team. Mancini chimes in about his "problem," but one that ultimately led them to the club's first English Premier League title, within the last minute of play.
From here, Dzeko's wife Amra Silajdžić divulges on how the two met, with her working in Los Angeles and him in England. It is adorable to see them both become bashful as they reminisce on their first sparks, eventually leading to marriage. The way they talk about Rome, you would think they were telling a family member about their first child. It was the beginning of their new chapter, and with a newfound sense of serenity, he set Roma's record for most goals scored in one season with a tally of 39, also winning the Capocannoniere title in the process.
The documentary nears its end with a handful of clips from his great goals along with some commentary, and he decides that his stunning left foot volley against Chelsea in the Champions League was the finest of his career. The Giallorossi surely deserved more against Liverpool in the semifinals of the tournament, following dubious refereeing in the first leg. They won the second 4-2, and awkwardly, it was not enough to progress. Shame for not only Dzeko, but that entire, well-knit squad. It concludes with a round of admiration from the interviewees, solidifying Dzeko as one for the ages.
To Watch or Not to Watch?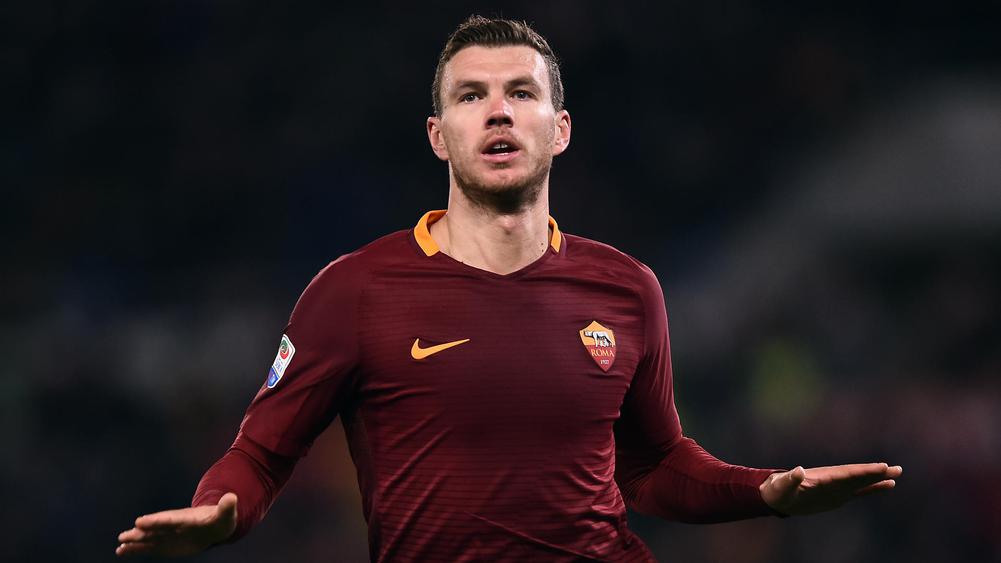 Dzeko Story is a must watch for any football fan. Outside of the personal stories and achievements, it is an account of an athlete who grew up during Europe's most recent genocide, and in the fallout of its aftermath. His work ethic and ability to look beyond these troubles helped him become a champion in one of the most difficult sporting leagues. From there, he fell in love with Rome, and its people fell in love with him — albeit, at different moments. What he leaves behind is not only the career of a great footballer, but someone who overcame adversity, and represented his country and its reputation as one of its finest role models.
The Bottom Line
Roma TV did an incredible job in the production of the documentary, but that is to be expected from their renowned media team. What put it over the edge was the different interviewees and their input and impact throughout Dzeko's upbringing and career. Each played their own respective role in creating one of the best strikers of his generation.
"There's a direct flight from Rome to Bosnia. You can get there in 50 minutes to an hour." – Edin Dzeko
You can watch the entire Edin Dzeko documentary now on YouTube.