From a tight title race to a jostling for a top-four finish, the final six weeks of the English Premier League season will feature high tension and even higher stakes. 
This past weekend was one of the craziest in an already bonkers English Premier League season. More than one upset and massive results at the top and bottom of the league left us with an interesting table to look at. With only seven matchdays remaining to play this season, so much still remains in the balance. A title race, a relegation scrap, the fight for European football, and everything in between.
If somehow you've not been paying attention to the most enthralling league in the world, here are the best storylines to watch out for in this final stretch.
Battle at the Top: Arsenal vs. Manchester City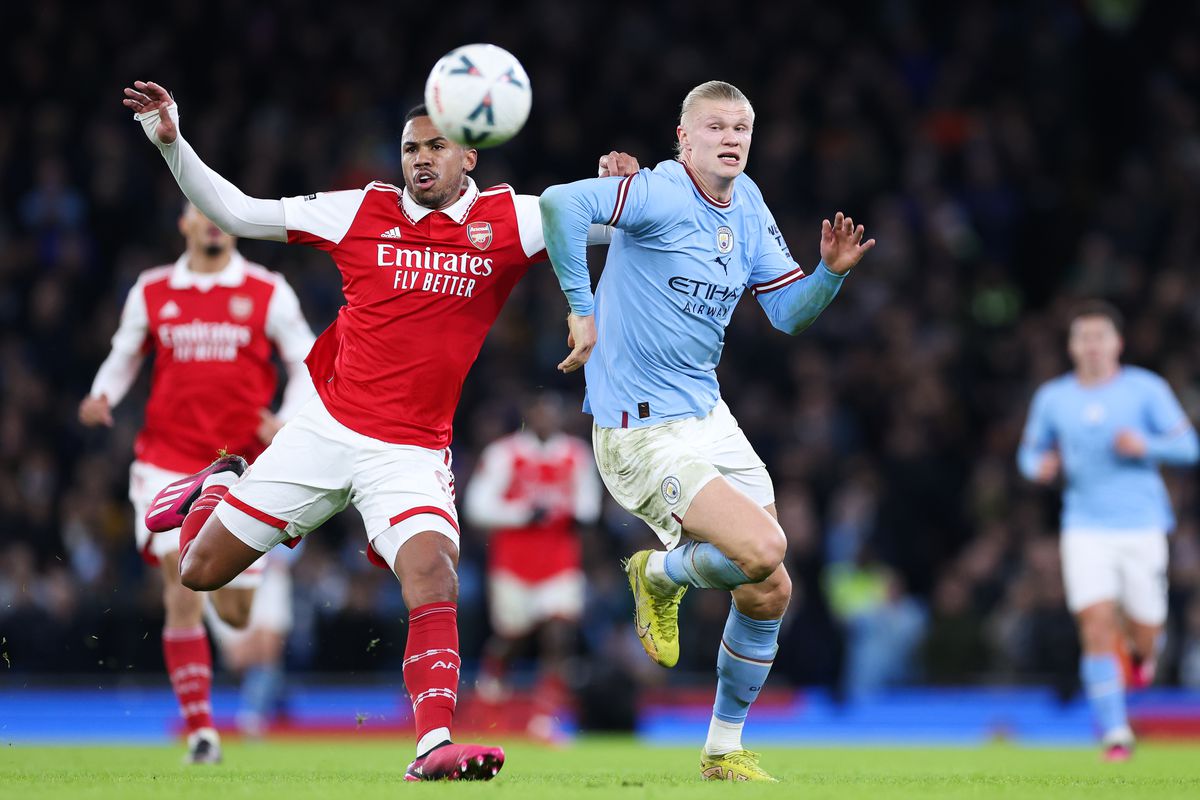 In a classic tortoise vs. hare situation, Arsenal's early massive lead atop the EPL table has slowly diminished, and slow-but-steady Manchester City are just four points back having played one less game. Making things even more testy, the two sides will face off in a midweek battle on April 26.
City have won 10 games in a row and Arsenal have blown 2-0 leads in back-to-back games, the first league-leading team to ever do so. The injury to breakout star center back William Saliba has not helped the Gunners' case, but they've left themselves in a sticky situation.
On the balance of the whole season though, Arsenal are deservedly ahead in the race. Mikel Arteta has them playing sensational football. They've had multiple comebacks and last-gasp wins, and their star players have stepped up massively.
City though, are a wiley old competitor. They have been there, done that, and the experience of multiple title fights with Liverpool that have gone down to the wire is invaluable in races like this. Pep Guardiola and his team seem to be in full flow at the moment and look unstoppable with Erling Haaland leading the line.
There have been countless seasons where games between the top two teams are billed as "title deciders" and very rarely turn out to be. With that being said, mark your calendars for next Wednesday, because Manchester City vs. Arsenal could very well be the exception.
Who Joins Europe's Elite?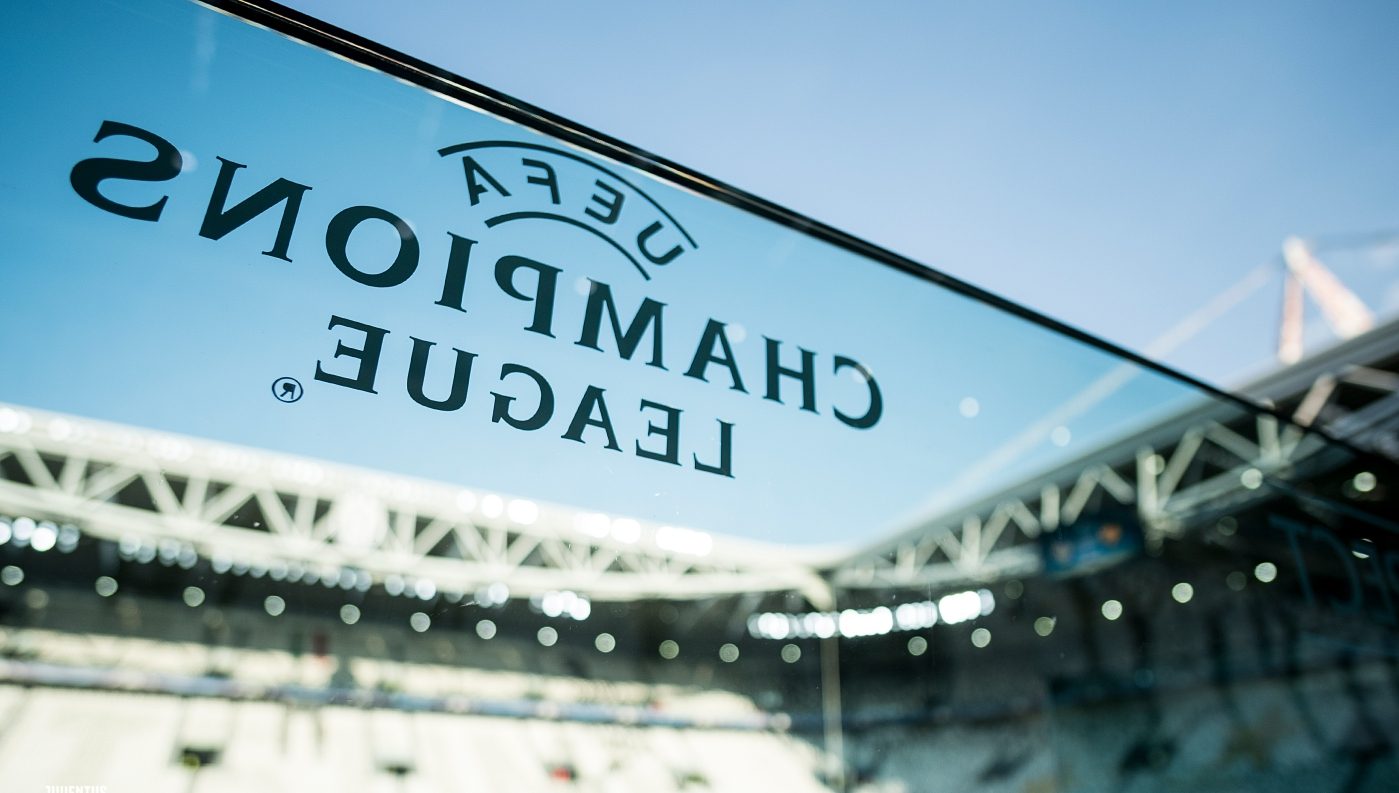 Champions League qualification carries immense value for teams, both on the pitch and monetarily. As such, a top-four finish has become a main goal and bar for success for many teams in England, and is the measuring stick for the best the country has to offer.
Realistically, Arsenal and Manchester City should both have their UCL berths sewn up, which leaves two spots open and five teams fighting for them. As it stands, Manchester United and Newcastle are in third and fourth respectively, with Tottenham, Aston Villa, and Brighton on their tails. Seven points separate Newcastle and Brighton, but the Seagulls have a game in hand and could close that gap even further.
Spurs, as usual, look a mess, Villa are promising but there's a fear their current form will dissipate, and Brighton have just lost their sensation Evan Ferguson. It's difficult to say for sure, but our guess is that the top four as currently constructed will be the teams that remain come May 28.
Underperforming Giants

Two of the Premier League's most historic clubs and best performers in recent memory have been battling mid-table obscurity for much of this second half of the season. Saying Liverpool and Chelsea have underperformed would be the understatement of the year, but only one of the two looks on course to turn things around.
Liverpool have been a model of inconsistency, and last weekend saw them comfortably dispatch relegation battlers Leeds 6-1. For context, this was their first win in five games, a run that included a loss to Bournemouth.
Despite their indifferent form, Liverpool now find themselves sitting in eighth with a four-point cushion over Brentford with a game in hand. While it seems unlikely that they'll qualify for the Champions League, European football isn't out of the picture by any stretch.
They only trail sixth-place Aston Villa by three points and have a game in hand, and the thrashing of Leeds may just be the result that propels them forward. With their next two games against Nottingham Forest and West Ham, you can bank on the Reds to continue to rise.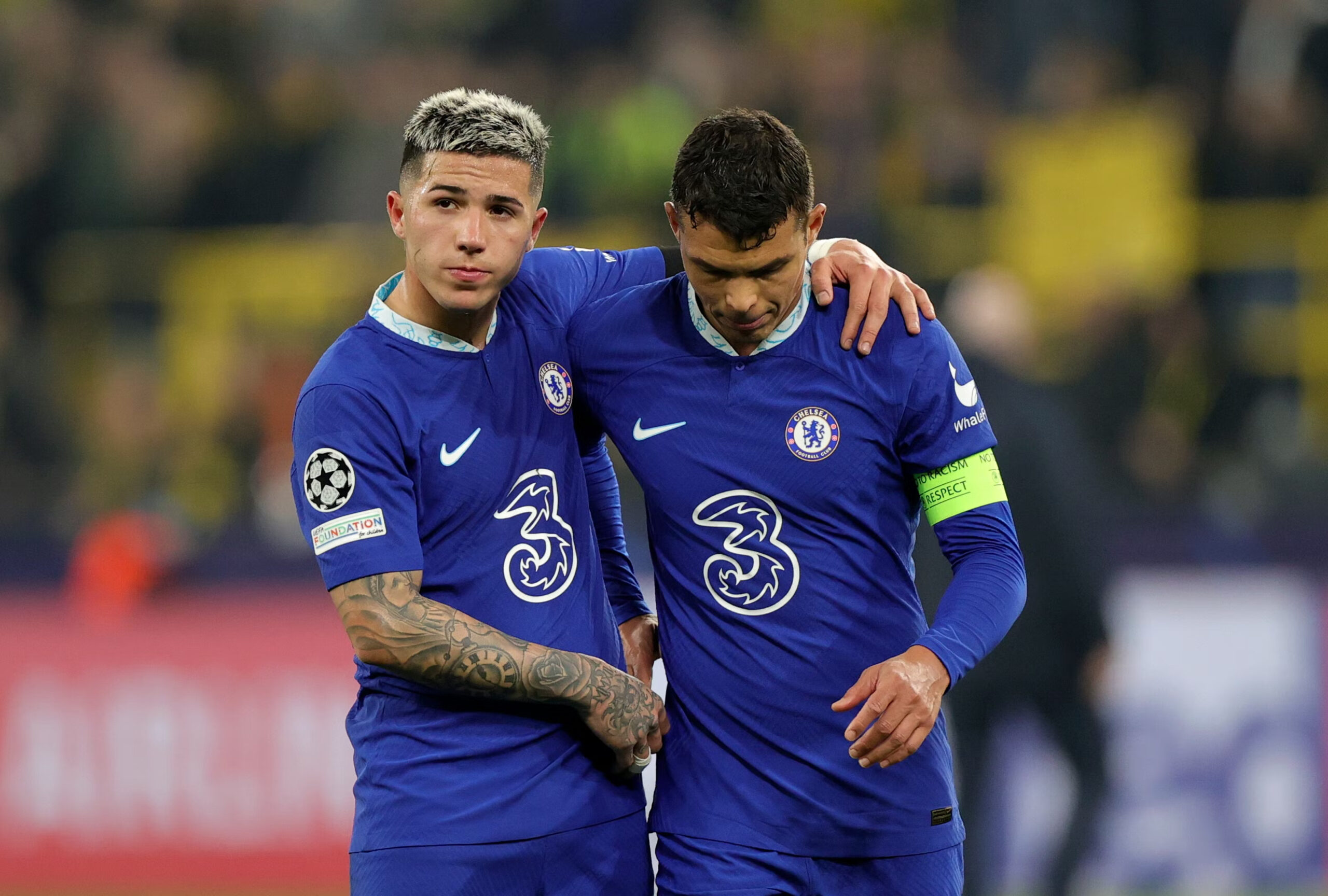 Chelsea on the other hand…well, it's not looking so good.
The Blues have played 16 games in the Premier League this calendar year. They have three wins and sit 11th in the table.
This weekend saw them suffer their latest defeat at the hands of Europe hopeful Brighton, leaving them stuck in the bottom half of the table. Club legend Frank Lampard returned as caretaker manager after Graham Potter's sacking, and in his three games so far has as many defeats to his name.
It's unfair I think to put much blame on Lampard for Chelsea's form in this stretch, or what many predict their form will be for the rest of the season. He has inherited an expensive mess of a squad — a FIFA-like amalgamation of shiny toys and big names who hardly seem like a team at the moment. It's hard to see a way they turn their form around before the end of the season.
In their final seven matches, Chelsea will face all the teams currently in the top four, as well as a very good Brentford side. There is a serious possibility that the mighty Chelsea finish the season even lower than they currently are.
So much for the $350 million-plus spent in January.
Erling Haaland and the Pursuit of History
From an individual perspective, we're witnessing the greatest statistical season from a striker in the history of English football.
Outside of the supernatural exploits of Lionel Messi and Cristiano Ronaldo in years past, we have rarely seen such an air of inevitability from a player. A surety, a quiet thought in the back of our heads telling us Erling Haaland is going to score before he even enters the pitch.
The Norwegian now has 32 goals in the league this season, matching the record set by Mohamed Salah in 2017-18. There's still eight games left for him to play, an absurd thing to ponder. Add his five assists and his stats from all competitions, and you'll find that he's directly contributed to 53 goals in 40 games for City this season.
He's scoring at an absurd rate, and maybe just maybe, he hits the 40 Premier League goal mark by the time the season is over.
Surprise Packages
The Premier League is famous for its unpredictability, and these three teams have certainly reminded us of that.
If you were told before the season to name the team that is playing the most attractive football in the league, you might've said City or Liverpool — maybe even Arsenal or Chelsea. It's not a quantifiable measure, but the consensus at the moment is that watching Brighton play football is as enjoyable as it gets.
The Seagulls under Roberto De Zerbi have been a revelation. Free-flowing, aggressive, entertaining, and most importantly effective. A team filled with emerging stars and young quality players wherever you look. They currently find themselves in the midst of a fierce fight for European qualification, sitting in seventh. On the face of it, after finishing last season in ninth, it's not a massive jump, but the improvement in the face of losing Potter is phenomenal.
There aren't many teams the neutral fan should opt to watch over Brighton.
The Seagulls aren't the only overachievers this season though. Seemingly out of nowhere, Aston Villa are in sixth place and look nailed on for European football next season. Unai Emery came in towards the back end of 2022, and Villa have gone from strength to strength under the Spaniard.
They are unbeaten in eight games, winning seven of them and scoring 16 goals in the stretch. The most remarkable factor though, has been the resurgence of Ollie Watkins. The Englishman seems a new player this calendar year under Emery, and in his last 12 appearances he has notched 13 goal involvements. As long as Watkins continues to fire, Villa will have a puncher's chance with anyone.
The third team to credit in this section was a tough decision. Both Fulham and Brentford have had fantastic years, exceeding expectations and pulling out sensational results. Fulham though, just edge it.
The London side are in their first season back in the Premier League and already find themselves in the top half of the table, only one point off Brentford in ninth. Marco Silva has a serious claim for manager of the year, Mitrovic and Willian have silenced many doubters, and João Palhinha is many fans' pick for signing of the season.
Pushing for European qualification may be a step too far for the Cottagers, but if you offered Fulham fans this position before the season started, they would have snapped your hand off.