Whether it's similar styles, personalities, career arcs, or all of the above, we went into our matchmaking bags and paired up different footballers with icons in the rap game. 
Rappers wanna be athletes and athletes wanna be rappers. It's a borderline cliche that has been more or less true for the past two-plus decades of hip-hop's dominance over pop culture.
We've indulged in this notion, matching some of the world's biggest footballers with ubiquitous names in the rap game. We based it on charisma, style, and similar career pathways, while also leaving some room for debate.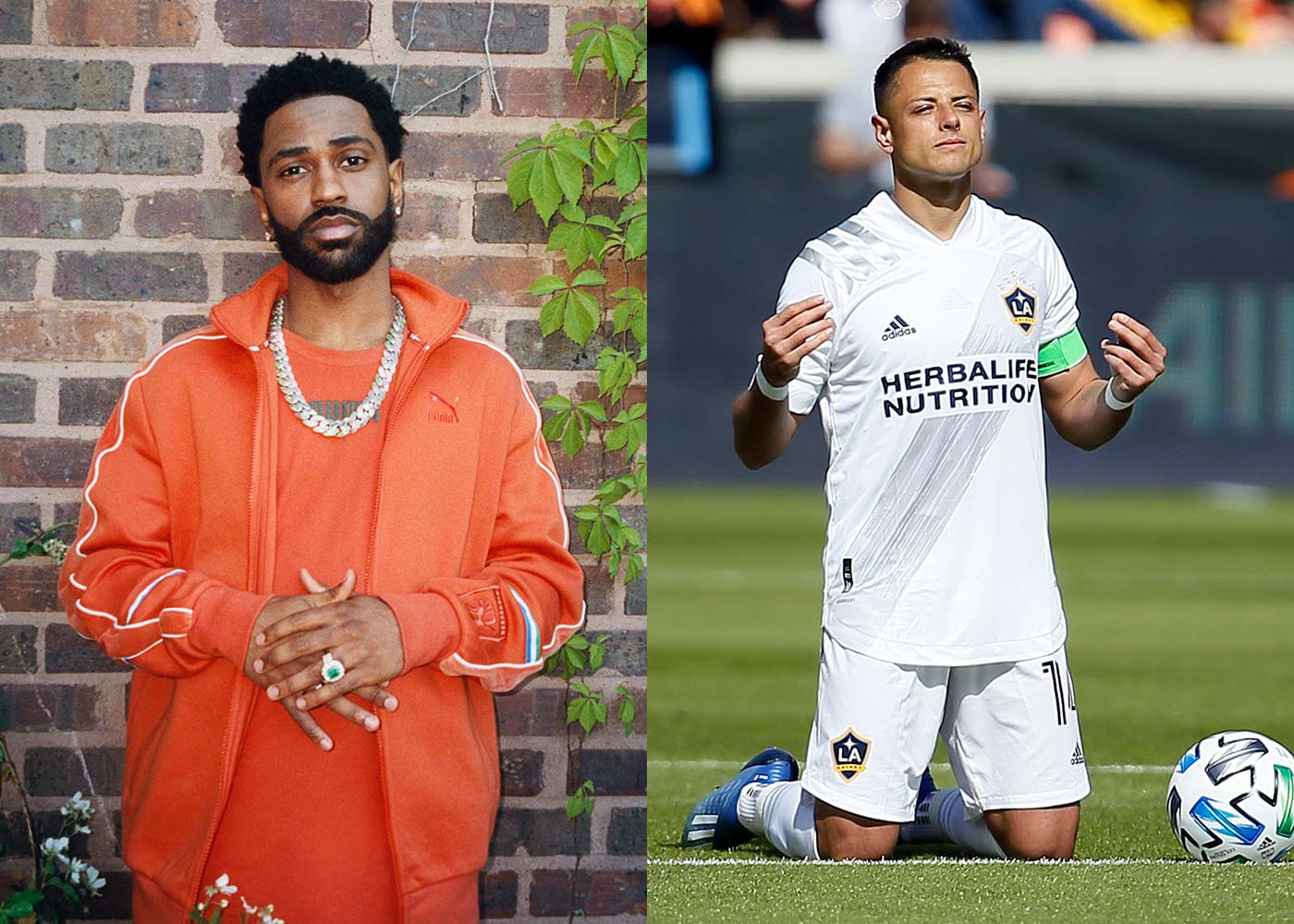 Big Sean and Chicharito are stars in their respective fields that won't exactly be in GOAT conversations, but they hold it down for their hometowns and have crossed over into international and mainstream success that makes them influential in their own right.
Sean Don was grinding away in Detroit before he caught the attention of Kanye West, who signed him to G.O.O.D. Music in 2007. He had to continue working hard for a few years, growing and feeding his fanbase through his Finally Famous mixtape series, before his breakout single, "My Last," was released in 2011. The song was EVERYWHERE and opened a whole new lane for Big Sean that allowed him to have collaborations like "As Long As You Love Me" with Justin Bieber, which reached the No. 6 position on the Hot 100 chart, tied for his highest placement ever.
In a similar fashion, Javier Hernandez was carrying his father's legacy in Mexico when he was just a child joining Chivas Guadalajara. He made it onto the club's first team in 2006 (a year before Big Sean signed his deal) and made his debut for the Mexico U20 team in 2007. Two years later, he was called up to the big leagues.
In 2010, Chicharito's career skyrocketed, becoming the first Mexican player to sign with Manchester United before making a splash at the World Cup in the summer.
Big Sean's debut album, Finally Famous, is parallel to Chicharito's early career at Old Trafford. The Detroit rapper's first statement on the house that Ye built included the aforementioned "My Last," "Dance" with Nicki Minaj and the witty ditty "Marvin & Chardonnay." Overseas, Chicharito shined in his first season as a Red Devil. He scored 20 goals, including 13 in Premier League play, while also winning the league title.
From there, both Big Sean and Chicharito remained relevant as they continued to hone their crafts. The wordsmith released his Detroit mixtape in 2012, arguably his best project despite it not being a commercial release. The striker hung around Old Trafford for a few more years, winning the Premier League title again in 2013.
Despite their success — two platinum albums and 15 platinum singles for Big Sean and three World Cup appearances with a Mexican national team record of 52 goals across all play for Chicharito — both have been outshined by their contemporaries. Sean Don has played in Yeezy's shadow and came up in the generation of Kendrick Lamar, J. Cole and Drake. Hernandez never quite had the personal prosperity that he did in his first year with Man U even as he bounced around Europe to close out the 2010s.
While Neymar, Ronaldo, and Messi became international megastars, Chicharito never quite became the Big Pea. Earlier this year (yes, it was this year even if it feels eons ago), he took his chances in MLS by signing with the LA Galaxy. His counterpart and close friend Carlos Vela has established himself as a fan favorite at rival LAFC, but Chicharito has been hampered by injury and other questions as to how he will compete in the United States.
Big Sean and Chicharito have been genuinely fun to watch. They are both extremely talented and passionate and they've persevered through the ups and downs of their careers with a smile on their faces.
Counter: Carlos Vela — Ramsey Abushahla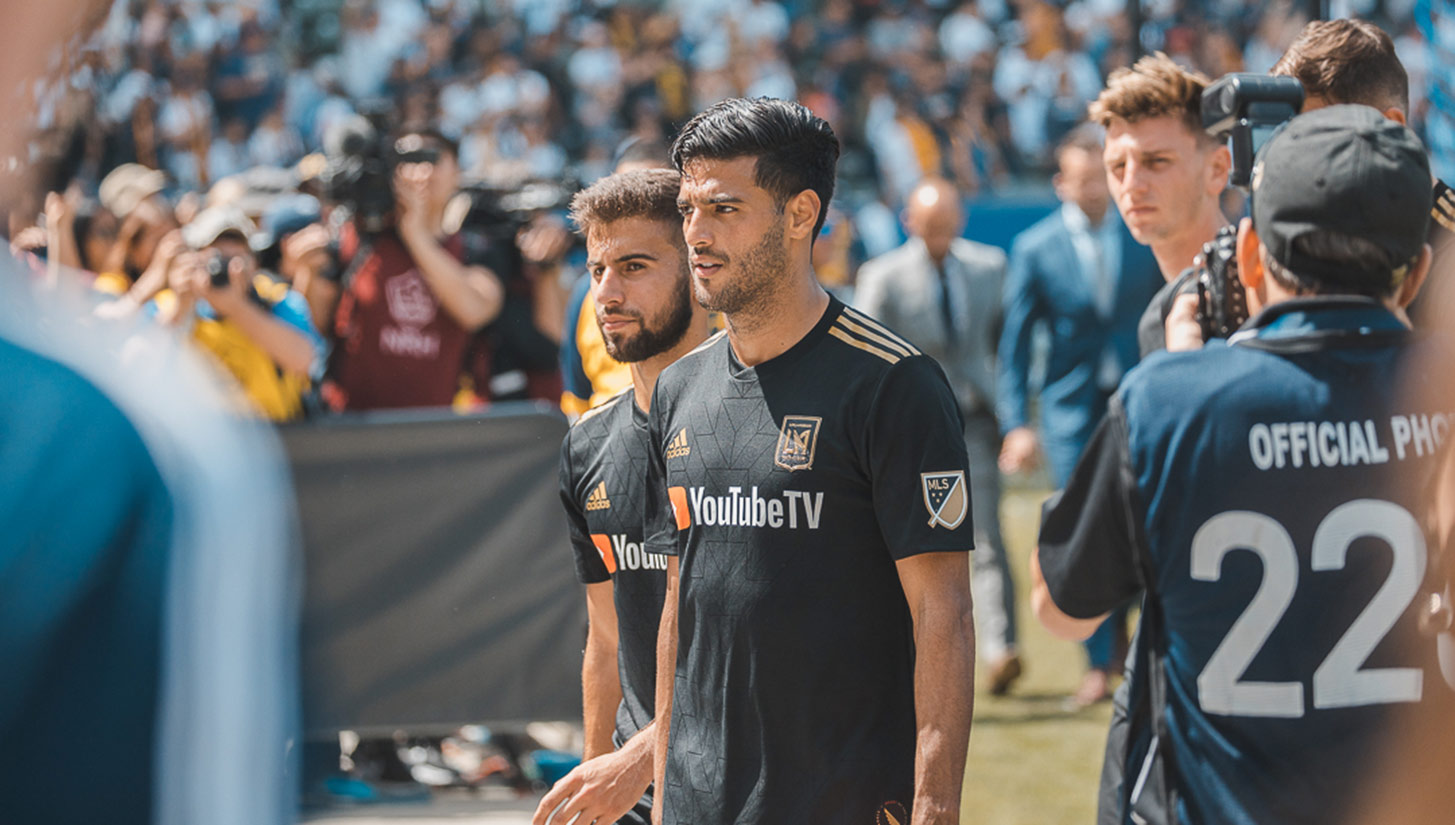 Victoria has a lot of strong points as to why Big Sean and Chicharito are comparable, however a stronger match would be his countryman and crosstown rival, Carlos Vela.
Vela, like Chicharito and Big Sean, showed flashes of brilliance when he came onto the scene, but we never got the best of what Vela could've been. In a lot of respects, this is because he's played it safe for most of his career.
Vela never really fit in at Arsenal despite being a highly-touted prospect, but he did find success later on with Real Sociedad alongside another young rising star in Antoine Griezmann. The two were a formidable pair of dangerous left-footers, albeit only playing together for two seasons before Griezmann departed for Atletico Madrid in 2014.
Vela, in comparison, would leave Sociedad in 2017 to come to MLS, and while he's established himself as one of, if not the best players in the league, he definitely had more European football left in his tank before coming Stateside. Griezmann, although struggling to find his role with Barcelona, has gone on to become a top-10 forward in the world, while Vela took the "safer" route, becoming a big fish in a smaller pond closer to his home in Mexico.
Big Sean has a similar arc: A highly touted up-and-comer signed to a reputable label in G.O.O.D. Music, but instead of flourishing and taking risks like some of his label mates — such Pusha T, Kid Cudi, and Travis Scott  — he's lurked in the shadow, like Victoria said. Instead of playing it safe, he could've easily carved out his own path after the success of the Finally Famous mixtapes and album, but I'm pretty sure both he and Vela are living happily with their decisions.
Kendrick Lamar and Messi/Drake and Ronaldo — Kevin Vote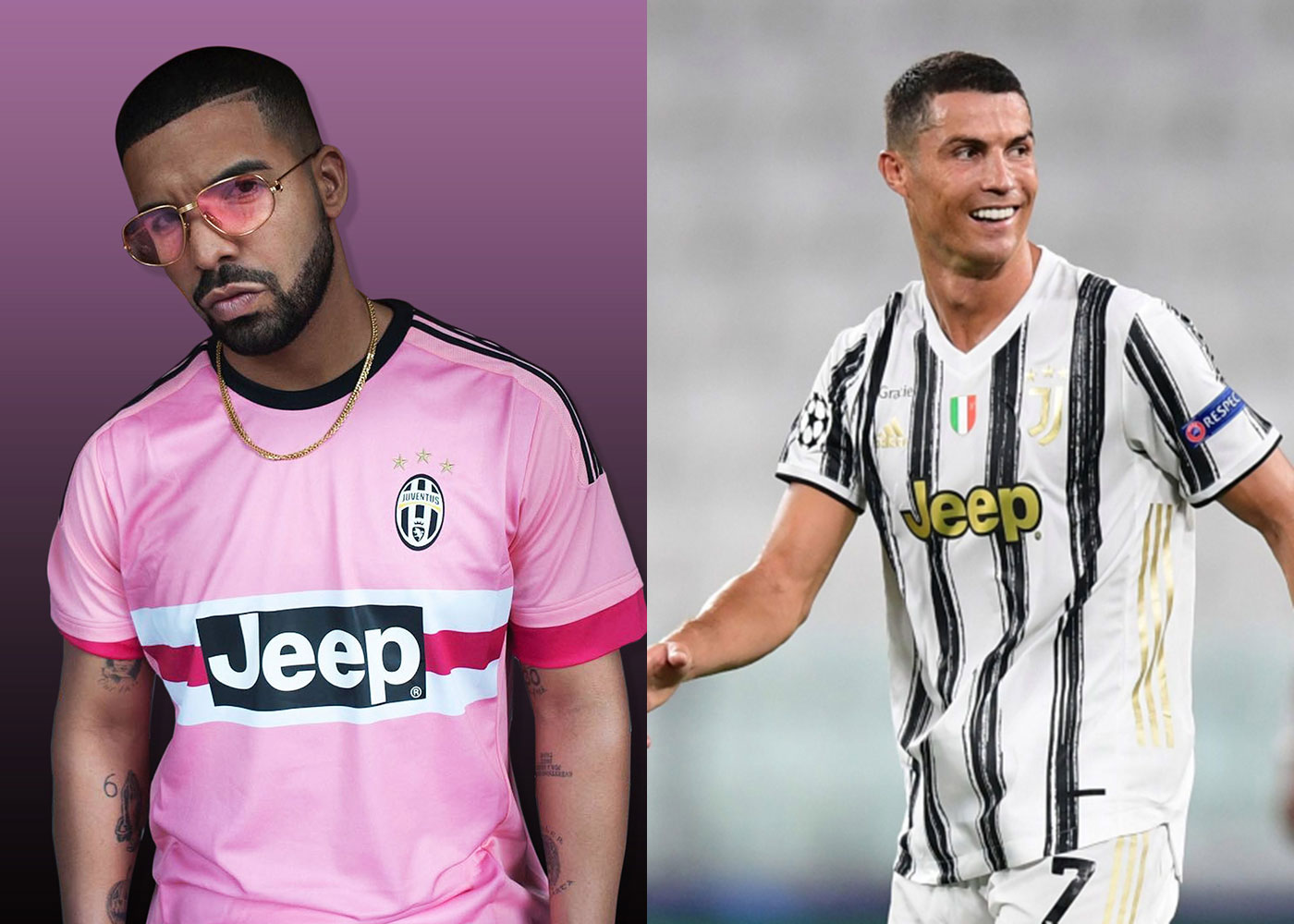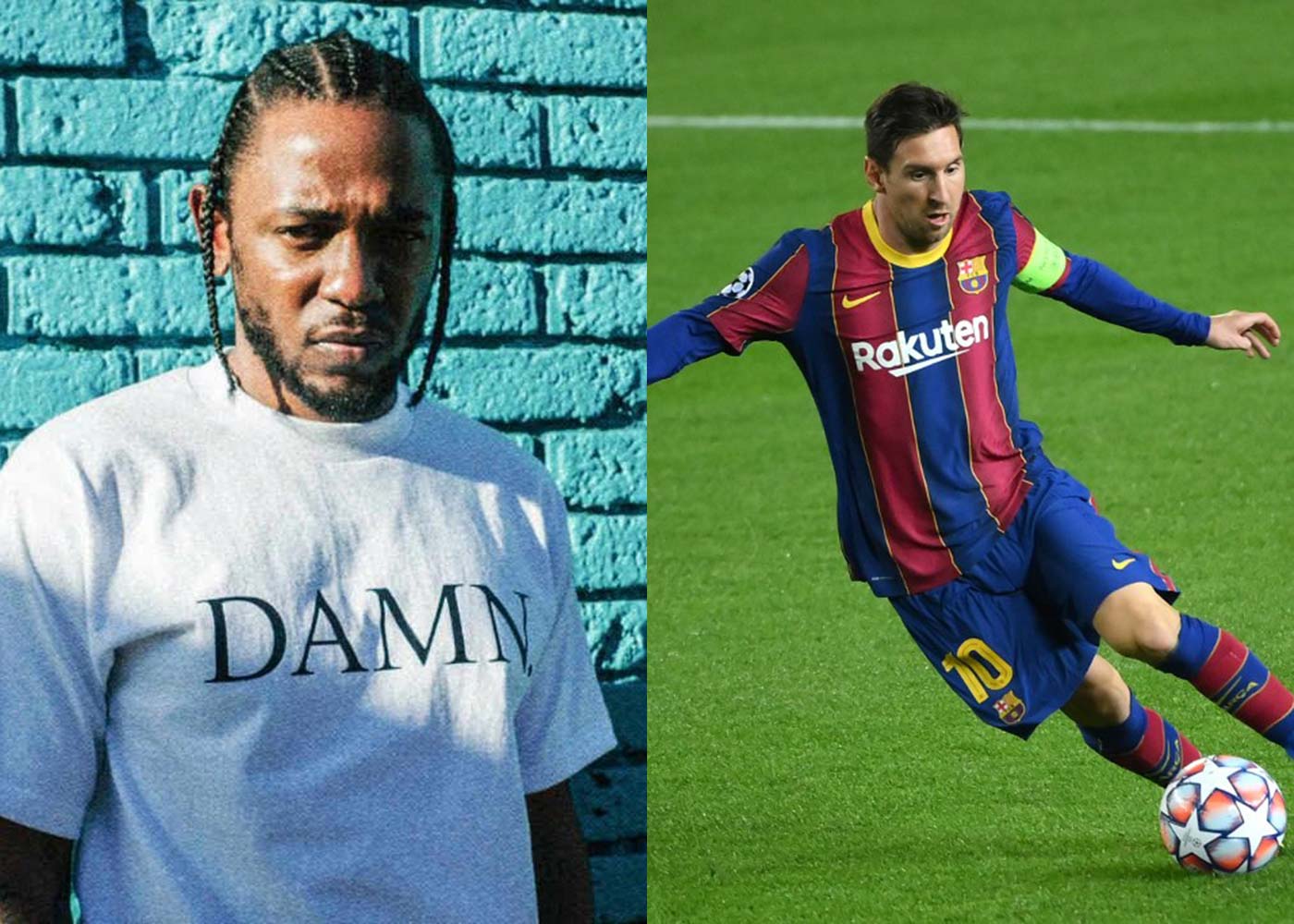 In terms of rappers in their primes today, there are only two names that can be possibly in the conversation for the greatest of all time. The same can be said in football.
While Drake has consistently churned out chart-topping bangers seemingly every week for the past decade, Kendrick Lamar has managed to maintain his status by selectively dropping projects of the highest quality. On the football side of things, the two names are obvious — Cristiano Ronaldo and Lionel Messi, who have dominated the game for over a decade now.
The parallels between Ronaldo and Drake are uncanny. Ronaldo's equally prolific at scoring goals as Drake is on the mic, and they're both flashy and social media savvy while also being instantly meme- and gif-able. Yet there's this sense that they're very superficial, and they often boast about their talents and have no problem trash talking any opponent who dares challenge them.
Meanwhile Lionel Messi, who's often quiet and understated, is clearly Kendrick Lamar. Neither Messi nor Lamar are big social media users, instead preferring to let their work do the talking. And just when you start doubting either one of them, they'll pop up with a jaw-dropping highlight which will make Ray Hudson wax poetic or a new single or surprise album which will inevitably end up on President Obama's end-of-the-year playlist. But what separates Drake and Kendrick and what separates Ronaldo and Messi respectively? Well in terms of music Lamar is more critically acclaimed, having won a Pulitzer Prize for his 2017 album DAMN., something unprecedented for the rap and hip-hop community. And Messi is clearly the more critically acclaimed footballer, having won six Ballons d' Or to Ronaldo's five.
Just like Drake stans, Ronaldo stans will always still exist. But we all know Messi and Kendrick continue to hold the crown, preferring to move in silence while diligently, surgically slicing up defenses and beats.
Counter: Nas and Messi— Patricia Sanchez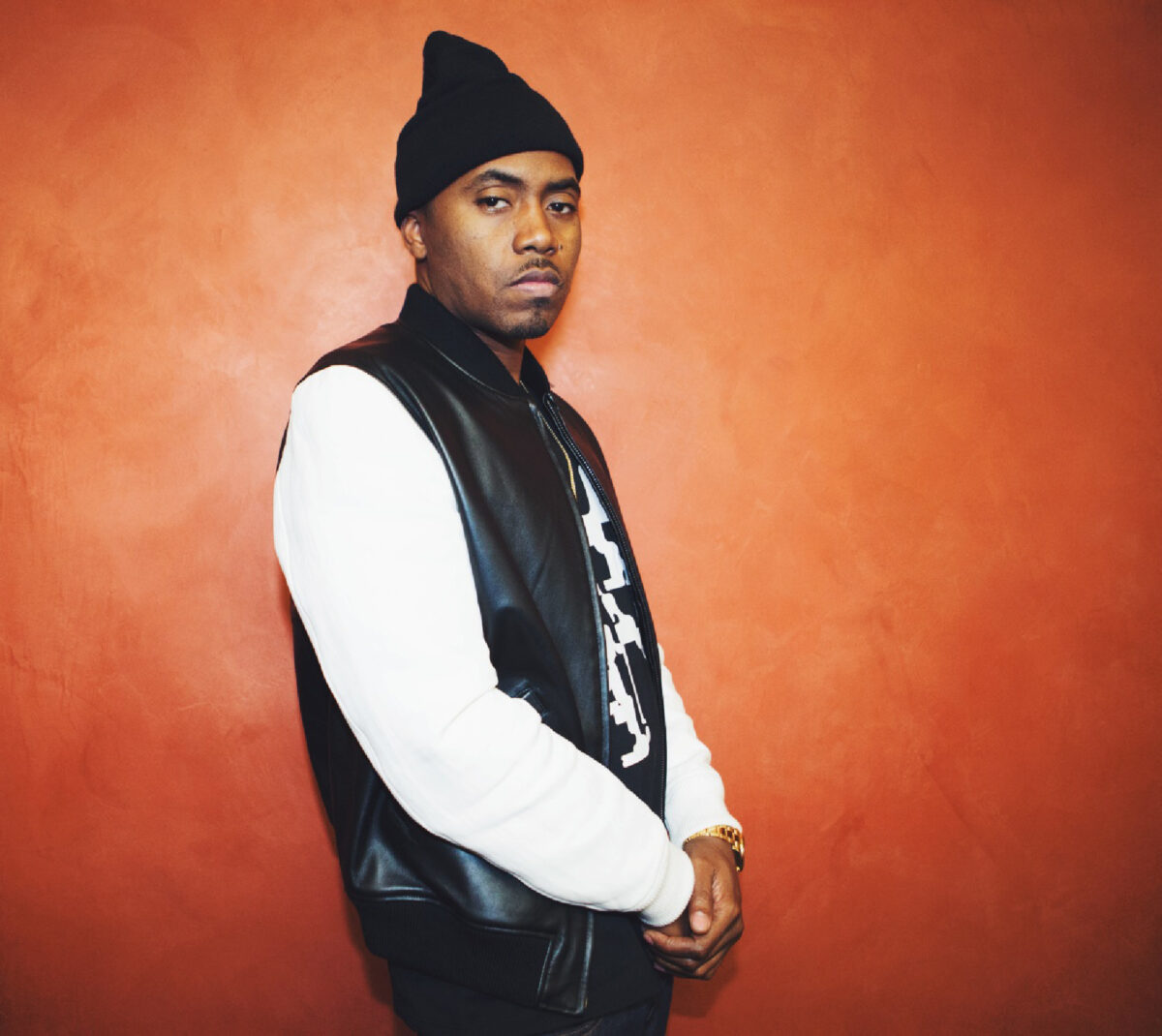 Messi is undeniably one of the top contenders for football's GOAT. His style and talent often make one wonder how he can weave in and out of a play, drop into the right spot to receive a pass, or stay on his feet with numerous defenders on him without losing the ball.
Simply put, Messi is GOAT material because of his sheer brilliance to create magic. While other players are absolutely amazing or essential to their teams, Messi on his own is pure delight. And, While Kendrick is definitely a great rapper and has something to say, when you're comparing pure and simple magic on the field to its musical equivalence, Nas is a much better fit.
From the very first 16 bars he uttered on "Live at the Barbeque" (with Manic Source, Akinyele, and Fatal), Nas captivated and intrigued fans with his style. His debut release, Illmatic lived up to the hype of his breakthrough appearance, and it is inarguably essential listening for any music fan. A poet and wordsmith wizard, Nas strings together lines filled with emotion and delivered via perfect wordplay. While you can argue that Nas doesn't have the amount of accolades as other artists, and Messi definitely isn't sparse on awards and recognition, both figures have undeniable skill and a propensity to inspire their fans and leave them in awe.
When you choose to rhyme, you inherently limit what you're able to say and how you say it. Because of this, rapping started very mono-syllabic. Things got more complex over the years as rappers started to construct more intricate word play. And a definite pioneer was Mos Def, also known today as Yasiin Bey. Seemingly unaffected by the limitation of rhyme, Mos Def's ability to link together ideas through insanely complex multi-syllable rhyming with precision and accuracy allowed him to push the boundaries of creativity in rap.
Similarly, Harry Kane is one player whose accuracy and power in his strike is on par with his ability to create plays. With a style of play that's been compared to that of Jurgen Klinsmann, a man who changed the game of English football, Kane has consistently been a part of defining Spurs' play and success in the Premier League — kind of like a hometown Mos Def for English football. Stack that on top of his performance at the 2018 World Cup, and he's definitely been a defining classic for the Three Lions.
Both have done well on their own and worked well with their peers to create greatness. For Mos, his seminal debut Black on Both Sides defined his talent. Songs such as "Mathematics" and "Ms. Fat Booty" landed with such definitive prowess that radiated not just from the sound, but also the social awareness in his lyrics.
But, he also had success partnering with fellow Brooklyn native Talib Kweli to become Black Star.
On the field, Kane has been known to score goals, but as of late has also been setting up teammates and going deep to feed players through to score.
In their own ways, they are hometown heroes as Tottenham fans have affectionately dubbed Kane as one of their own. Mos Def worked his way through his tough neighborhood to come up in the arts and try to spread his music through his community — you can hear his sense of identity with his city in "Brooklyn."
Both have a unique approach to their work and have the right talents and passions to define the space they're in.
Counter: Nipsey Hussle — Kevin Vote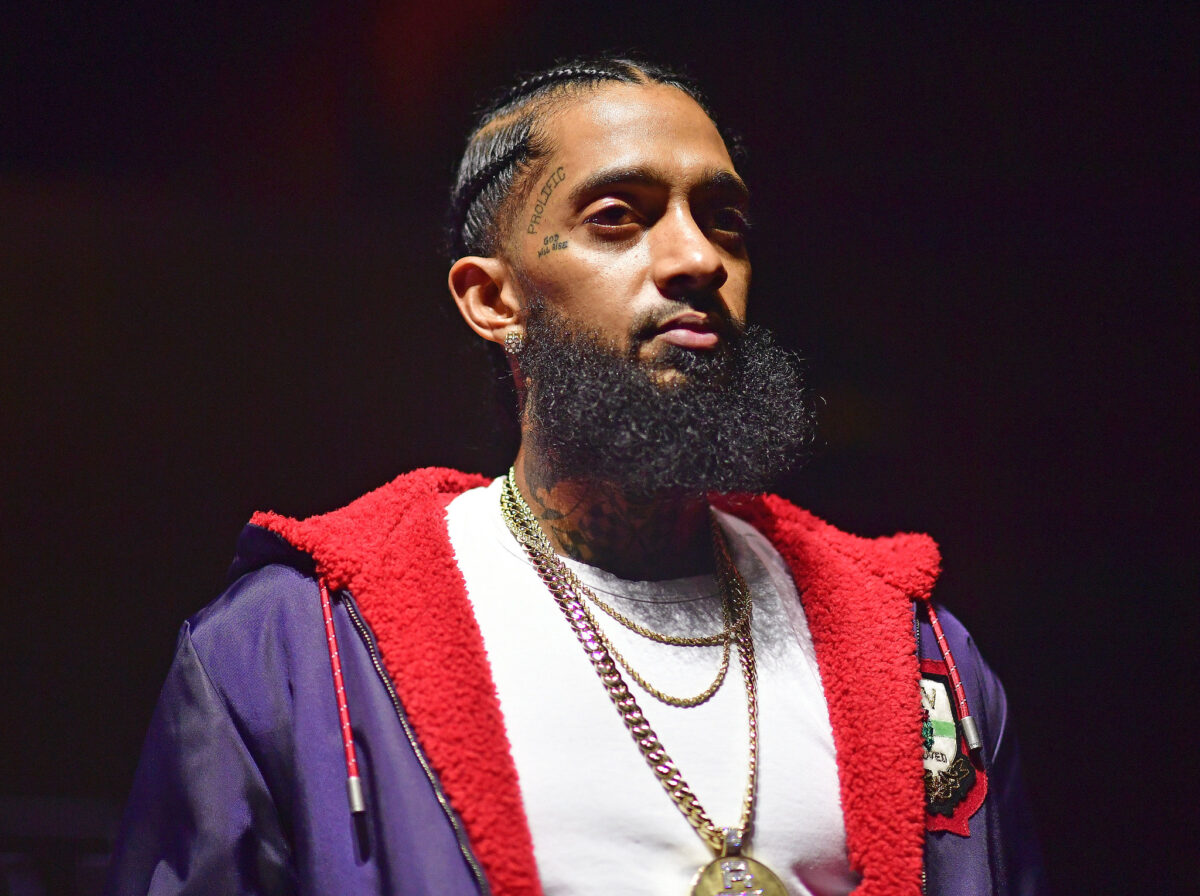 Mos Def is definitely an apt comparison for Kane, but another one which is perhaps just as accurate if not more would be Nipsey Hussle. When you talk about defining the space you're in, setting up teammates, and having a style of play which changes your country's game, Nip Hussle is the first thing that comes to mind.
Kane's career started out slowly, with a series of loan appearances before he refined his technique and caught fire with Tottenham's first team, scoring an unreal 150 goals in 217 appearances since. Hussle's career similarly started out slowly, but by the end he didn't miss either.
And along the way he figured out how to find success without signing to a major record label, dropping the roadmap for other artists whenever he could. And whether it was through his own record label or featuring others on his projects, he always put on friends and artists he vibed with, such as Buddy, G Perico, or Bino Rideaux. By the time Hussle dropped his first album Victory Lap in 2018, he had carved out a business approach which changed the game and his rise-and-grind music style had all of Los Angeles behind him. Just like Kane is Tottenham and England's son, Hussle is Los Angeles and the West Coast's.
Dave and Marcus Rashford — Ben Peres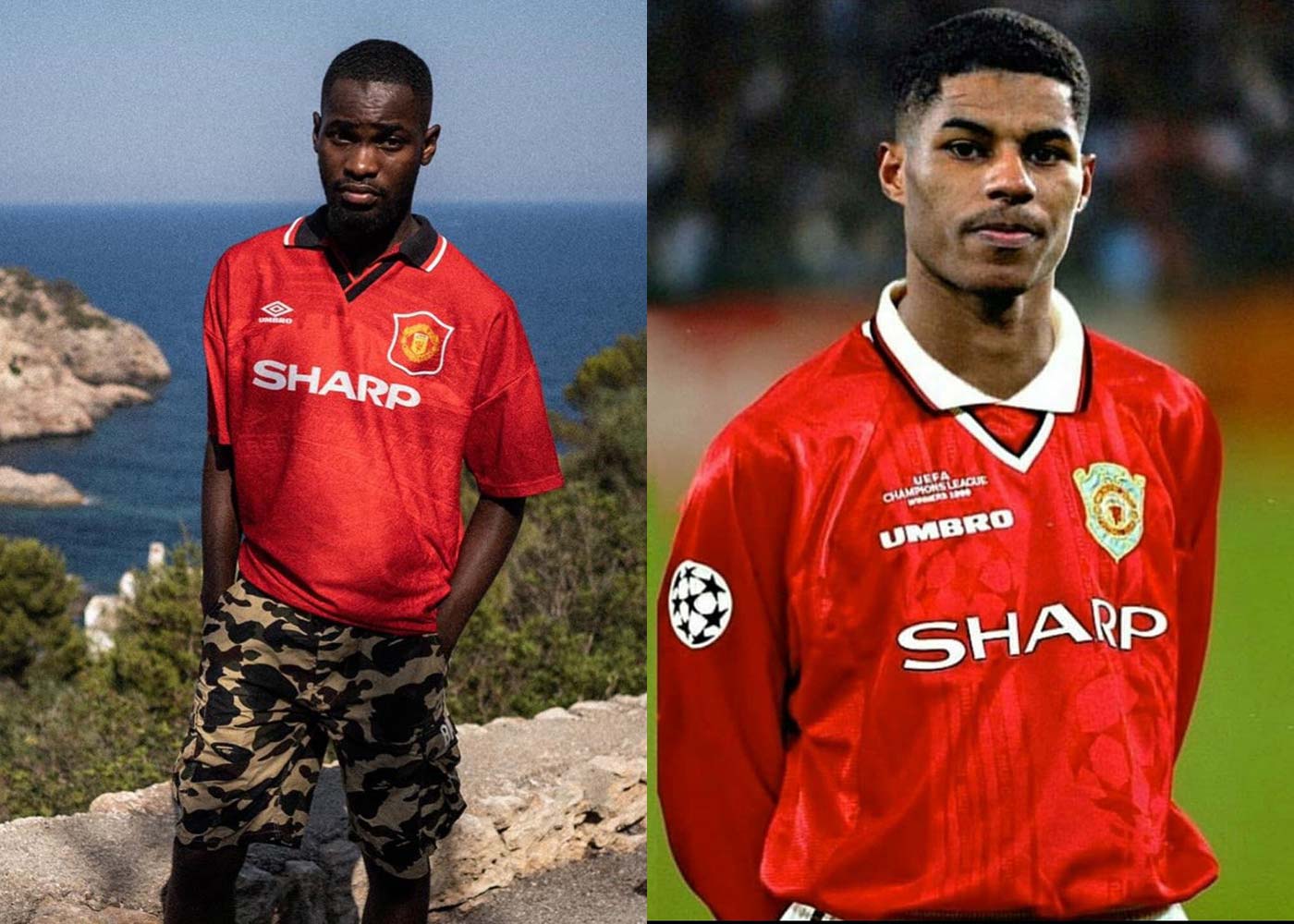 In the past few months, Marcus Rashford has excelled on and off the pitch. He had a career-best season, as well as turning into a political activist that Britain didn't know that it needed. His diverse skillset of on-pitch ability, activism, and youth is why he is the perfect pairing with up-and-coming British rapper Santan Dave.
Dave, one year Rashford's junior, happens to also be a Manchester United fan, and he has shown prodigious lyrical talent that can do club hits ("Thiago Silva" and "Location" (Feat. Burna Boy), as well as introspective and political songs like "Black," "Question Time," and "Panic Attack."
From a skillset comparison standpoint, Rashford and Dave are a perfect match. On the field, Rashford has shown an ability to be effective in different manners. At times he relies on his physical attributes, and at others he uses his skills and finesse to score and create goals for his teammates. Dave similarly has used his lyrical power, rapping cadence, and penchance for excellent punchlines to overpower other rappers, as well as being able to hide subtext in his lines that become more apparent later in his verses. This ability to connect earlier verses to later verses, to me, is equivalent to using skill, finesse, and intelligence on the football pitch.
Off the pitch and off of the mic, the comparison is less clear cut, as Rashford's off-field influence is quite tangible, whereas Dave's is usually illustrated through his music. Rashford has used his voice to extensively campaign for better funding of school-provided meals for underprivileged children in the UK, as well as starting a book club to inspire more children to read. As a 23-year-old, Rashford has exceeded many people's expectations and has refused just to be a footballer.
As mentioned above, Dave's activism isn't as tangible and direct as Rashford's, because most of it features in the content of his songs. A song that received lots of attention is Dave's aforementioned track "Black," which he performed at the BRIT Awards. He calls out current England Prime Minister Boris Johnson, which has seen the video soar well past the expected view count.
These two young men have the world at their feet and have decided that they want to make it a better place. Being so close in age, having prodigy-level talent, and refusing to stay silent on social issues will link these two for a long time coming.
Counter: Stormzy — Victoria Hernandez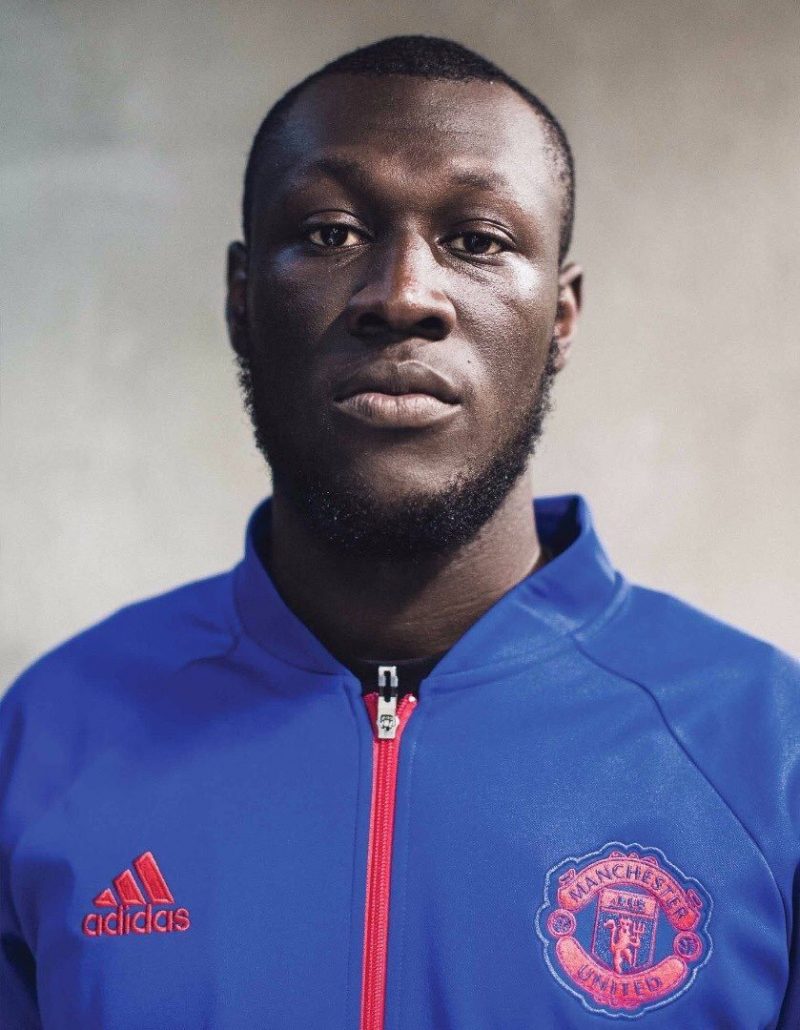 Stormzy is a better fit to compare to Marcus Rashford because he's had more success in the big leagues than Dave, but is still an exciting young star. Dave has been grinding in the rap game for a while, received a big co-sign from Drake, and his debut album Psychodrama from last year was his biggest project yet. It did receive critical acclaim, awards, and attention overseas, but he hasn't quite reached the levels of success that Stormzy or Rashford have.
Just like Rashford causes headaches for his opponents (PSG manager Thomas Tuchel called him "annoying" because he's so talented), Stormzy is not afraid of competition, even going toe-to-toe with grime veteran Wiley when he was called out for becoming too commercial. Although Dave plays the formidable Modie in Top Boy, he has yet to really ruffle any feathers in the industry.
In a similar way that Rashford has gained glory with Manchester United — already known for game-winning goals and famously scoring a hat trick in 16 minutes against RB Leipzig — Stormzy has two critically-acclaimed albums in Gang Signs & Prayer and Heavy is the Head. Both reached the No. 1 spot on Billboard's UK albums chart with the boost of strong features. Dave's Psychodrama did have "Location" with Burna Boy, but Stormzy has "Own It" with the Nigerian star and the secret sauce was getting Ed Sheeran on the track. Stormzy has proven that he doesn't need any assists to make his mark, either. Another No. 1 song of his is "Vossi Bop," where he showcases fierce bravado and some strong political statements.
The success with both Rashford and Stormzy doesn't just come on the pitch or in the music. The footballer fiercely fights poverty and hunger and the rap star has established a scholarship for Black students to attend college. Both use their platforms to raise awareness about social injustices and fight for a better world.
Lil Wayne and Zlatan Ibrahimovic — Ramsey Abushahla
If you were to chart out their respective careers, you'd find that Lil Wayne and Zlatan Ibrahimovic's journeys are uncannily similar. A rise to stardom in the late '90s, a dominant run in the 2000s, a slight dip in the mid-late '10s, and a surprising renaissance in 2020.
While most top caliber performers in any field will have a somewhat similar arc, it's the way that Zlatan and Weezy carry themselves that warrants their comparison. How many times have we heard Wayne refer to himself as Tunechi or Weezy F. Baby? (Let the record show that the F is for phenomenal, no matter what you cowards say.) The same goes for Ibrahimovic, who seems to exclusively talk in the third person.
For anyone else, a schtick like this would be unbearably annoying, but the relentless confidence each possess allows them to get away with it — although it does get a little old at times.
There was a period of time in the aughts where Lil Wayne was ubiquitous. Between his Tha Carter series and run of mixtapes, not to mention his seemingly impossible amount of features, you couldn't go five minutes without hearing him on the radio, your iPod, or TV. Even more impressive than his output was his consistency. He truly maxed out on quality and quantity during this six-year span that started with the original Tha Carter and was capped by No Ceilings.
During that same stretch of time, Ibrahimovic had made a name for himself as one of the top scorers in Italy with Juventus and Inter Milan. His strong play earned him a transfer to Barcelona, before bouncing back to Italy with the red half of Milan.
However, arguably the most successful stretch of his career wouldn't come until his move to Paris Saint-Germain in 2012. In four seasons, the towering Swede netted 156 goals across all competitions, good enough for second all-time in the club's history.
While their rise to stardom occurred more or less at the same time, Wayne would dip a bit while Zlatan continued to dominate in Ligue 1. Weezy's venture into rock Rebirth was a dud, and while he'd redeem himself a bit with I Am Not a Human Being, legal issues would mar Wayne throughout 2010. In addition to serving an eight-month sentence on a weapons charge at Rikers Island, he'd face a handful of lawsuits ranging from unpaid royalties to copyright infringement.
Zlatan of course isn't free of controversy either. While he'd never serve jail time, he'd get into several physical altercations with teammates and opponents, going as far as getting sent away from Barcelona after a long feud with Pep Guardiola. He also made some brash comments towards referees and women, and would serve several suspensions for these antics, albeit much shorter than eight months.
Ibrahimovic's performance would eventually dip after he left PSG for Manchester United in 2016, though this was mostly due to injuries. Several knee ailments would hamper his time at Old Trafford, leading many to wonder if he'd ever be able to play top-level football ever again. He'd go on to silence doubters with a strong showing in MLS with the LA Galaxy, and he's since made his return to Europe and AC Milan, where he's currently tied with Ronaldo for most Serie A goals with 10.
Wayne's offerings during the rest of the '10s weren't nearly as bad as Rebirth, but they certainly weren't on par from what he was releasing in the previous decade. However, in 2020, he put out Funeral, which was more or less a return to his top form, highlighted by tracks like "Harden" and "Russian Roulette" (on the deluxe edition).
Appearance-wise, Zlatan and Wayne couldn't be more different, but their personalities and career arcs are too similar to ignore.
Counter: Kanye West — Ben Peres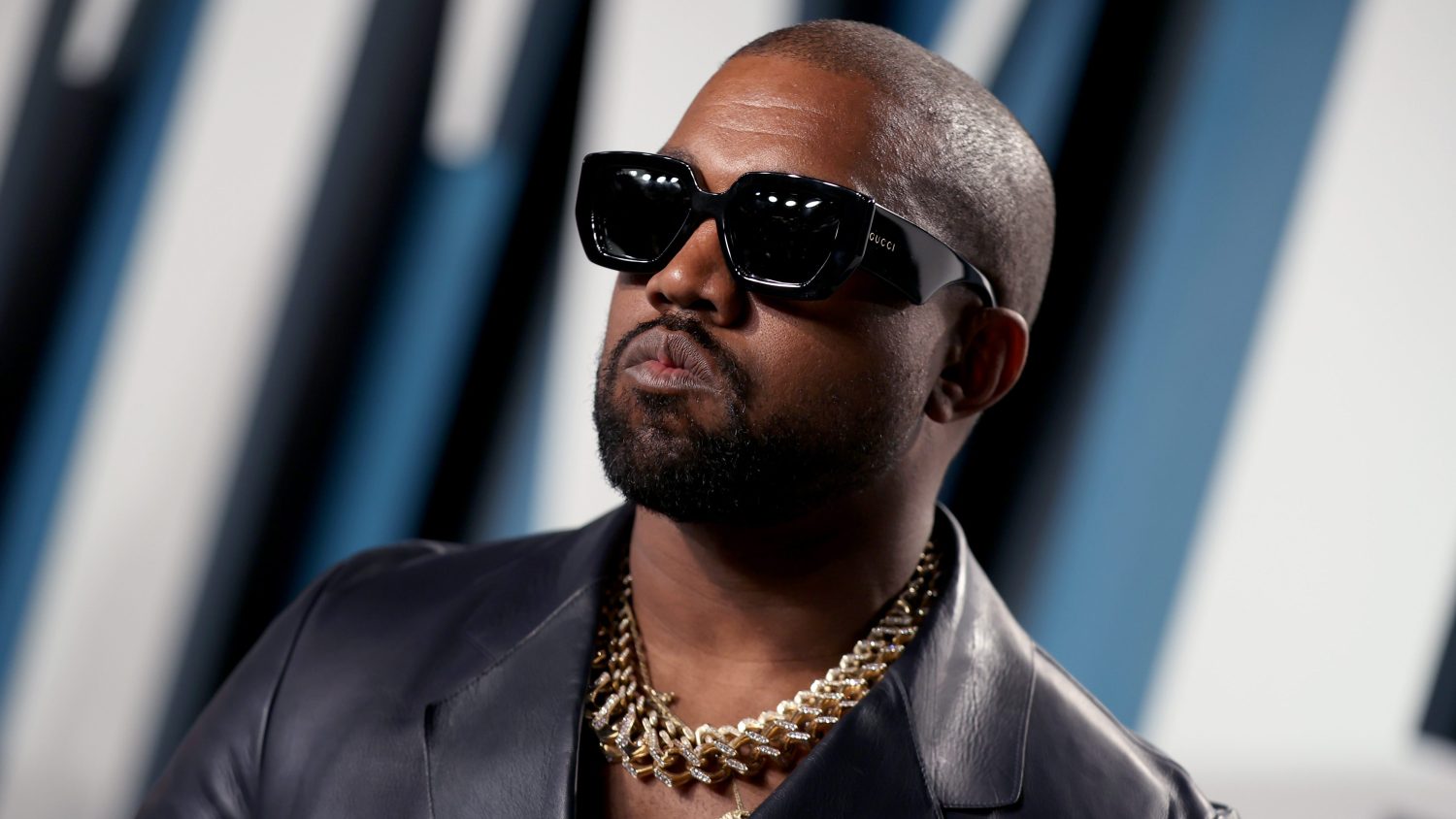 As much as I agree with the comparison between Ibrahimovic and Lil Wayne, I think a better fit is Kanye West. Kanye is a musician who is considered one of the greatest of all-time, but has a personality that can be off-putting to some. Zlatan is exactly the same. He is talented enough to get away with his antics and regularly compares himself to God, much like Kanye West has done throughout his entire career.
Another thing that Kanye and Zlatan have in common is their ability to be successful in different arenas. For Kanye, I am speaking on his ability to transcend genres, smoothly flowing between rap, pop, and electronic all while chart-topping at the same time. On the other hand, Zlatan has literally been successful in many different arenas, as one of the things he is known for is the number of teams he has played with. His talent transcends whichever team, league, or country that he is playing in, and this is what makes him one of the undisputed greats of the beautiful game.