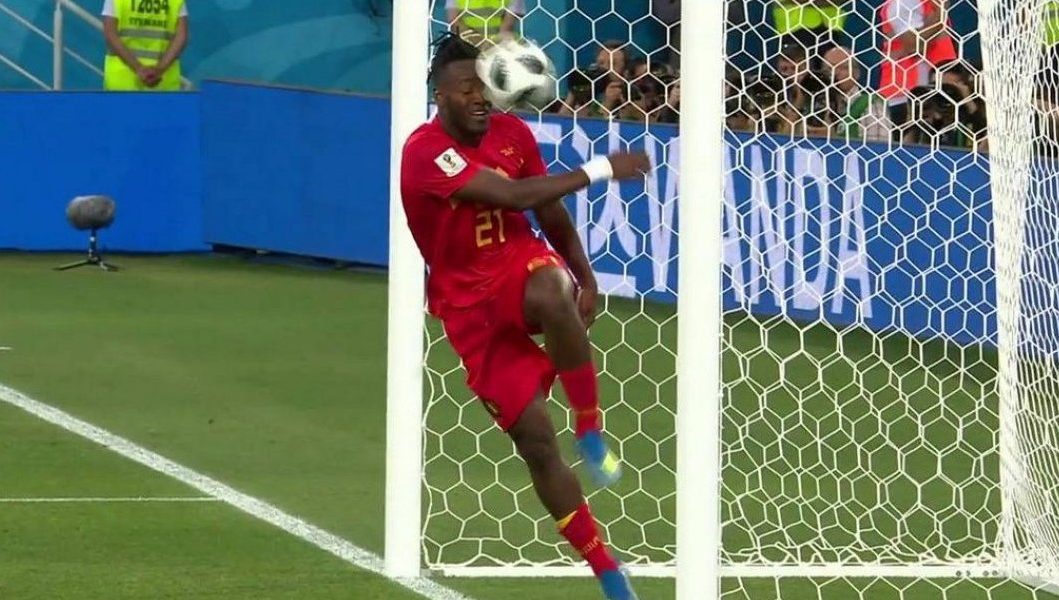 Wake up every morning with a nice, hot coffee in your hand. Today is going to be a good day and you are for sure going to land that new trick. All the mental preparation involved is crucial, but once that accidental slip-up happens, it's all downhill from there…literally. Football isn't all crisp and clean combos like you see on Instagram. Every baller — from freestylers to street players to pros — has eaten the dirt going for a new move at least once, and we commend those brave enough to broadcast their mistakes to the rest of the world. (Mostly because it's funny.) For your enjoyment, we've rounded up the best football fails from the streets to the stadium and everything in between.
10. Super Bird
Juggling skills: Impressive. Diving technique: Not so much. Brian Mengel is an absolute beast when it comes to every form of football including futsal, street ball and freestyle. His super bird companion, however, is a sight to be seen.
9. Keeper WYD?
Sure, Mich Keegan rips off a nice penalty kick here, but our question is — what exactly is the goalie doing? Doesn't look like proper form to us!
8. "The Neymar"
No one is here to doubt the sublime talent of Neymar Jr. However, the Brazilian superstar made headlines during the 2018 World Cup for other reasons than his play on the pitch. The Internet has turned his dramatic foul reactions into a meme, with everyone from youth teams to corporations mocking his now infamous roll after being fouled against Serbia.
#Copa2018 pic.twitter.com/aakpU9wRrN

— Reality Social ?? (@RealitySocial) June 27, 2018
7. At Least the Shot Was Accurate
During training, nothing sucks more than the frustration of constant failed attempts when learning a move. It can really get to you and sometimes you just want to kick the ball as hard as you can at the goal. I think we have all had this similar feeling before.
6. Front Row Tickets
Sitting front row during any sports event can provide a rush unlike any other. The excitement of pretty much being right there in the game can really get people wired up. Well, sometimes it may be better to think twice about sitting up front, especially when you have camera gear. We hope this equipment is insured!
5. Street Ballers
Go ahead, show off them skills in your neighborhood. Show everyone around that you're a strong independent baller that needs no one. Unless you need some ice and a wheelchair. Then for sure call a neighbor over.
4. When You Sign Up For the Wrong Football
It's the moment of glory. A free kick has been awarded and now you can show everyone what your technique is all about. Show them you can hit the field goal and score the extra point. Wait…what?
3. Savage Mode: Engaged
Nothing melts the heart like the youth playing and doing what they love. Really warms up the soul.
2. Best Celebration Ever
This World Cup has been nothing short of spectacular. Everything from A to Z has made it dramatic and extremely entertaining. And when I say everything, I really mean it. Thank you Michy Batshuayi for this gem.
1. Just How He Planned It Out
For free kicks, it may throw off the opponent when an extra man or two will be taking the set piece. Which one is going to shoot it? Just when you thought you've seen it all, this play is one that none of us would ever expect.