Neymar Jr.'s Five Red Bull-sponsored tournament was in town this past weekend to give "thousands of young football players the chance to step up their game." The FC Barcelona striker has launched a global street football tournament for ballers 16 to 25 years old, spanning six continents, with 43 countries and over 8,000 teams participating to date.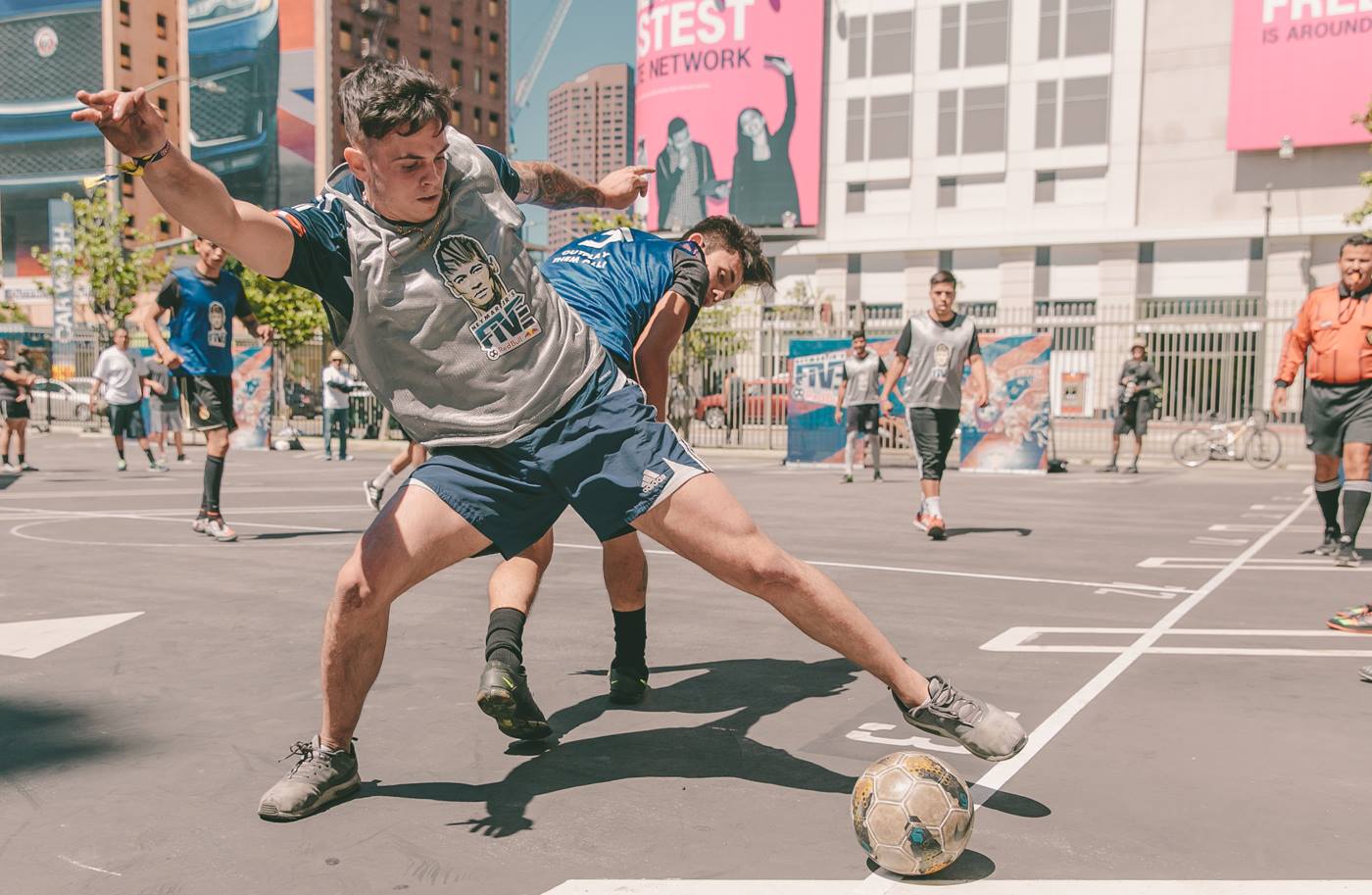 The Los Angeles edition took place in a parking lot in the heart of downtown L.A., where an enthralled crowd of teams, spectators, and media personnel battled and cheered for the amped competition.
Personalities included radio host Mando Fresko from Power 106 and YouTube comedy group, The Janoskians, who ended the day as a surprise finalist and will be heading to Miami for the regional tournament.