Once heralded as the heir apparent to the Messi/Ronaldo throne, Neymar's recent on and off-pitch antics have certainly put a damper on his legacy. Can the 27-year-old superstar rebound and return to his days atop the football world, or is his downward trend permanent? 
July 27, 2011 — the day Neymar da Silva Santos Júnior shed his surnames to become on a first-name basis with the rest of the world. Playing with Brazilian powerhouse Santos FC, the then 19-year-old striker made quick work of the Flamengo defensive third, scoring a wonder goal that would win him the Puskas award for the most beautiful goal of the calendar year. To a nation of football fans starving for another global icon, he represented one thing — hope.
Three years later, he'd put on a virtuosic performance in his home country at the 2014 World Cup, earning the tournament's bronze boot award. It was official — Neymar had become a global phenomenon, raking in trophies and awards on the pitch and countless endorsements off of it.
Flash forward a half-decade and what was sure to be the next face of football has seemingly lost himself. After making a €222 million move from Barcelona to Paris Saint-Germain in 2018, Neymar's on-pitch brilliance has become eclipsed by his off-pitch antics and propensity to injury.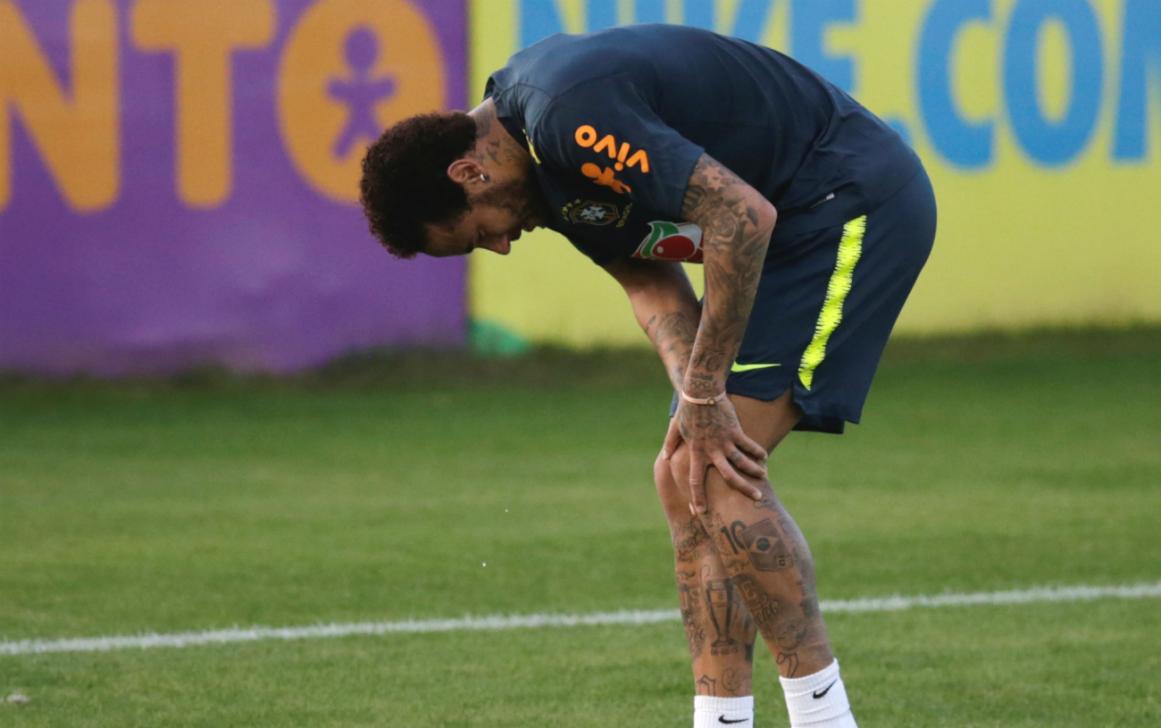 Let's start with the injury concerns. In Neymar's two seasons in Paris, he's missed more Ligue 1 matches than he's played, featuring in 37 and absent in 39 — not quite the percentage PSG had in mind when they acquired him (for reference, the Ligue 1 season spans 38 matches). Things don't seem to be getting better either, as he was seen limping off the pitch with an apparent knee injury at a recent Brazilian national team training session.
In Neymar's absence, PSG forward Kylian Mbappe has thrived — drawing comparisons to Neymar's meteoric early 2010s rise in the process. The 20-year-old French phenom took over the football world during the 2018-19 season, scoring 39 goals in 43 matches and taking home Ligue 1 Player of the Year honors. If anything, Mbappe's dominance has many believing that PSG is now his team, and despite Neymar's higher salary, the numbers would back up that claim.
In Neymar's defense, most of the games he's missed have been due to injury — something out of his control — and when he has been healthy enough to play for PSG he's been incredibly effective, scoring 34 goals in those 37 total league matches played.
Still, his immature behavior has caused problems in the clubhouse and has cost PSG on the field. After PSG's UEFA Champions League loss to Manchester United last March, Neymar made his disagreements with the officiating known via an Instagram rant. His tirade led to a three-match ban that will take effect in next year's Champions League play. It is worth mentioning that Neymar did not even play in the game, due to a foot injury that has cost him significant time throughout the season.
Neymar finally made his return to the PSG lineup in April, but it wasn't long until he found more trouble. After PSG fell to Rennes 6-5 in penalties in the French Cup final, he lashed out at an opposing fan as he walked to collect his second-place medal. Neymar appeared to knock the fan's phone out of his hands, and attempted to hit the man in the face after some words were shared between the pair. The scuffle resulted in yet another three-match ban, this time from the French soccer federation.
Just a few weeks later Neymar was again involved in an altercation, this time with a teammate. After falling to Ligue 1 opponent Montpellier, he reportedly got into a verbal argument with German international Julian Draxler that almost resulted in blows. The two were broken up by PSG Manager Thomas Tuchel, who has been vocal about his disappointment in Neymar's recent behavior.
Considering the injuries, distractions, and hefty salary, Neymar may be on the move from PSG just two years into his tenure with the team. Yes, the French side have won Ligue 1 in each of Neymar's two seasons with the club, but their early exits from Champions League have been a massive disappointment, and many fans and pundits point a significant amount of the blame at the Brazilian.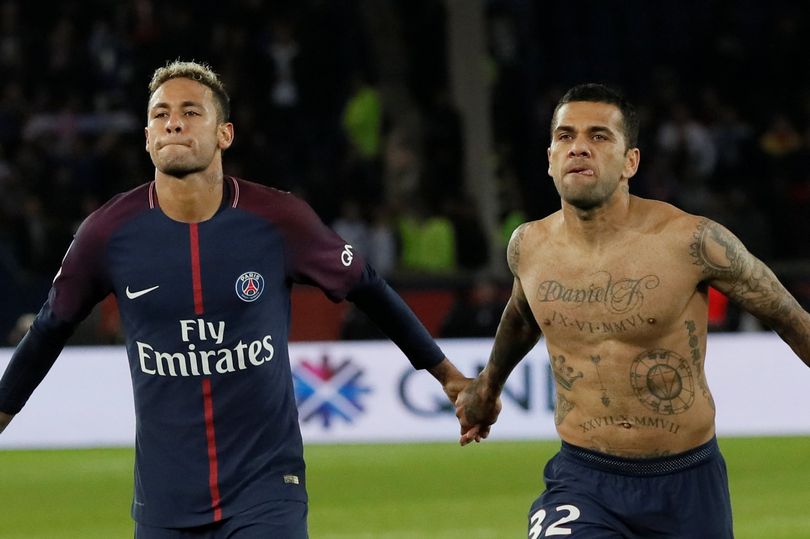 But his problems don't stop with his club side — they carry over to the Brazilian national team as well. Manager Tite has taken notice to the recent controversies that have shrouded his prized striker, and heading into training camp for the upcoming Copa America (in which Neymar showed up to in his $11.5 million helicopter), he's decided to strip him of his captaincy in favor of fellow PSG teammate Dani Alves.
The negative headlines only continued after a video surfaced of him tackling 19-year-old teammate Weverton from his bib during training, seemingly in response to an embarrassing nutmeg.
Weverton sent Neymar on errand. ??? pic.twitter.com/sh3vFBBclh

— ?? Audu Oluwaseun (@audu_oluwaseun) May 29, 2019
For a star making over $800,000 per week, it would seem that this Copa America is filled with pressure for Neymar. Will he perform at the level we once were accustomed to seeing? More importantly, will he even play in the tournament? While he insists his injury will not impact his availability, he has been kept out of practice over the past two sessions.
But the knee injury may be the least of his concerns for now. On Saturday, an allegation was released accusing Neymar of the rape a woman in Paris last month. Neymar has published multiple statements via social media, stating that the allegations are simply a setup. Still, the charges are significant and the investigation should be taken incredibly seriously. If it is in fact true, this would mark one of the most dramatic falls from grace in recent athletic memory.
As clubs throughout the world (most notably Spanish giants Real Madrid and Barcelona) vie for the services of the mercurial Brazilian star this summer, they must proceed with caution. Nothing changes a player like fame and fortune. Neymar's transformation has been one for the ages. We're truly rooting for him to return to his peak form — at his best there's no one more fun to watch — but at this rate he may have reached the point of no return.