Nearly everything about MLS points to a league that is thriving: record-breaking attendance, a new TV deal, and increased revenue. But there's been one blemish on an otherwise fantastic start to the 2023 MLS season — the new playoff format. 
It was the opening week of the 2023 MLS season, and there still was not a finalized playoff format. Professional coaches and players didn't know the pathway to measure a successful season. MLS introduced a new Leagues Cup tournament for teams to prepare rosters for while still not knowing the max games their squads could be playing.
Under growing pressure, the league limply released a playoff format which was initially met with confusion, and still is brought up with a lot of questions. A lot of "Whats?" and "Whys?" continue to be thrown around.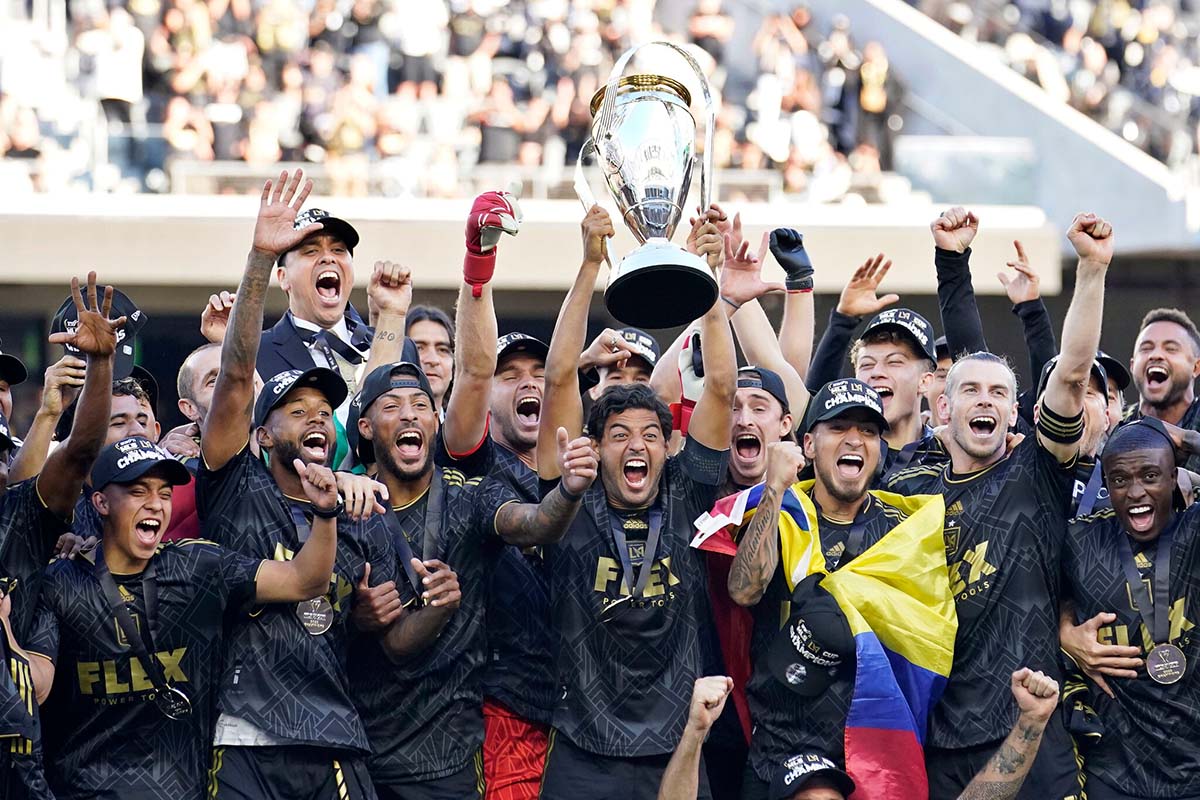 It truly is a head scratcher in most regards, leaving lots of questions on the validity of a regular season in which 62% of the teams make the playoffs, how a best-of-three series would even work in a sport like soccer, and why the change comes the year after one of the most entertaining MLS postseasons in recent memory.
Major League Soccer has often had a revolving door of different playoff formats. From the "first to five points" format in the early years, to a two-legged system, straight knockout, and so on. It's often difficult to find consistency in this league from year to year. The last playoff realignment was just four years ago. So while this move may not be a huge shock, it is a move which many see as a misstep.
There are three main segments of the new playoff structure. First we have a Wild Card match between the eighth and ninth seeds from each conference, who presumably would have losing records and a negative goal difference. (For context, the combined goal differential between the two ninth-place finishers in 2022 was -25). This match would have no extra time, and go straight into penalty kicks if ending in a tie.
The next round would be the Conference Semifinals, in which the eight remaining teams in each conference would play a best-of-three series. None of these matches will have extra time either, going straight into penalties after 90 minutes if tied. There could be a scenario of a team sitting back the final two matches for 0-0 draws to win on penalties, after being completely destroyed in the first match.
It also creates awful matchups, such as having a complete juggernaut first seed playing a non-deciding first game of the series against a ninth seed, in which margin of victory does not matter. After 1-0 or 2-0, the game will already be decided so what would be the point? Both teams would be looking towards the second game at that stage.
Following this round, the rest of the playoff format is single elimination with extra time in the case of a tie.
So to debrief, this playoff system includes two separate post-regulation time rules, two first round single elimination Wild Card matches, best-of-three game series, and two straight knock out matches. What the fuck is going on?
This has to be one of the most convoluted ways to structure a playoff format, and it really has no reason to exist other than for Apple to televise stream more games. But the cost of these extra games is how their quality and stakes are diminished.
To be fair, with the new system there are two upsides that come to mind. One would be to create more storyline potential. The animosity generated in a series format is unmatched in all other forms of playoffs. Thinking about three straight matches between Seattle and Portland or LAFC and LA Galaxy is a little mind boggling. This also gives lower seeded teams a home playoff match, which is very important in building support amongst new fans, something MLS has been struggling with for some time. But other than that, it gets hard to see what any other upside would be.
This move has the smell of being one strictly to increase games, and not the level or quality of product. Diluting your playoff format, while trying your best to make it as confusing as possible is to say the least, probably a bad move.