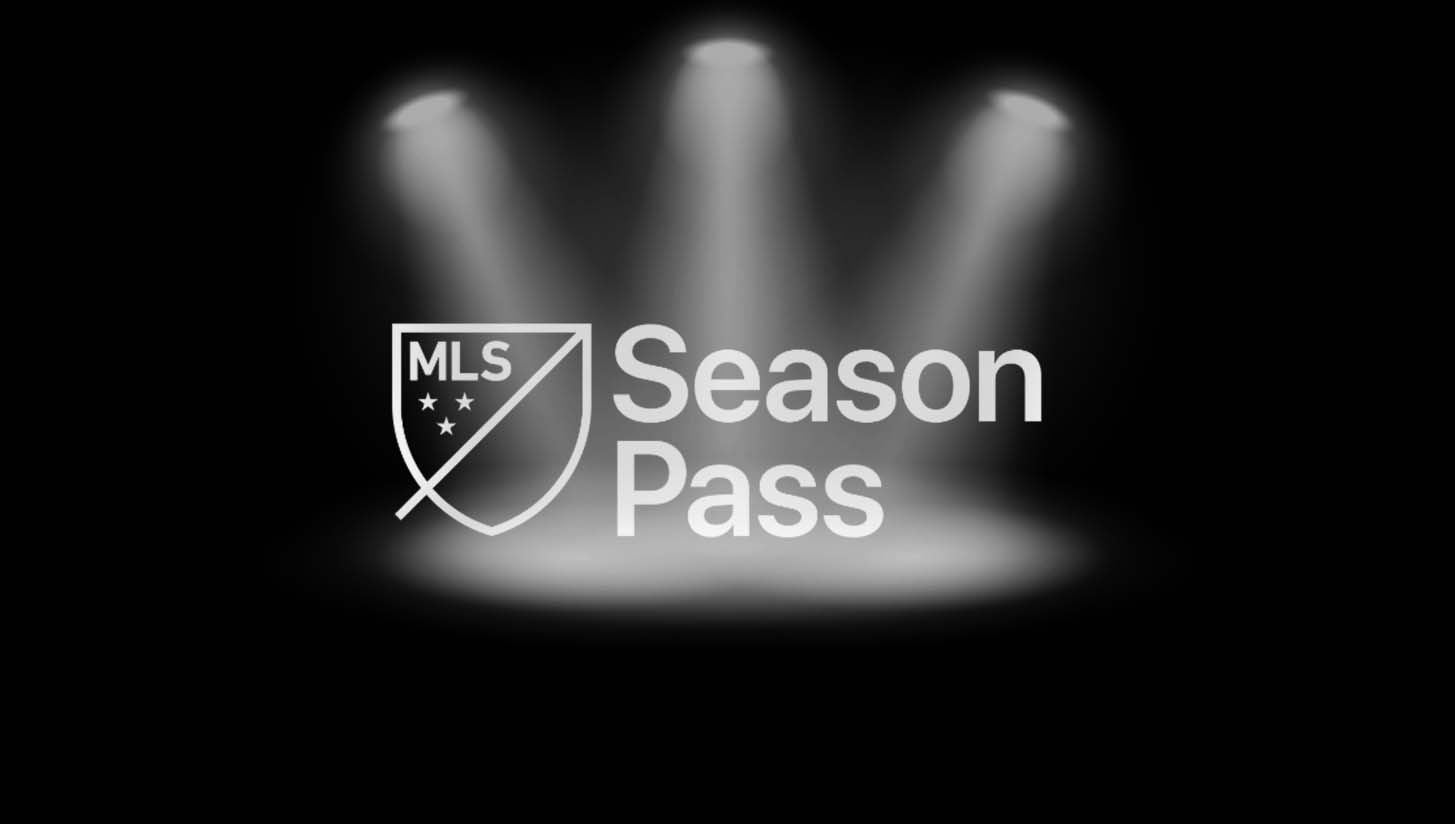 Major League Soccer's new 10-year streaming deal with Apple TV is supposed to deliver the ultimate fan experience and take the league to the biggest audience it has ever been exposed to. But is there really enough of an audience to begin with? 
About to enter its 28th season, MLS now has 29 clubs and a new "television" deal with Apple TV. For the league, it marks a huge breakaway from traditional television partners and in some ways adapts the model used in many Latin American countries — producing and airing all league matches on its own.
While Apple TV will be the platform, MLS will basically absorb and later outsource their broadcasts to IMG. Only Fox Sports — a place where MLS ratings have languished — will have linear television rights, broadcasting 34 games roughly once a week in addition to all MLS Cups until 2026.
The streaming deal with Apple TV runs until 2032, and is a breather for the league to analyze and determine what's next for it after ultimately becoming a 30-team league and having seen the United States co-host the 2026 World Cup. While 40% of the games will be available to Apple TV subscribers at no additional cost, the new MLS Season Pass will be behind a separate paywall and will look to cash in on regional fans who want to follow all of their team's games.
Tactics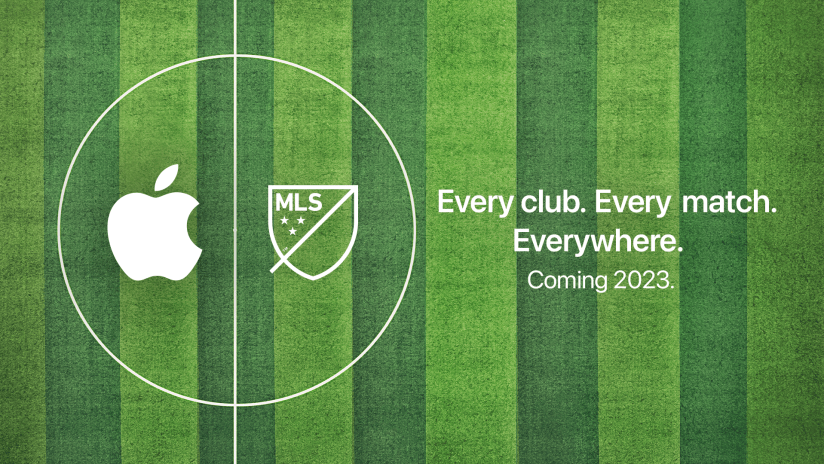 The Apple TV partnership will finally centralize the MLS fan base into one place, and with the league and streamer more concerned with paying subscriptions over viewership, MLS can in some way finally survey exactly what their audience is.
In 2022 MLS averaged only 343,000 households on ESPN and ABC, and compared to the other major sports in the U.S., MLS is lagging way behind their competitors.
MLS also suffers from the soccer audience being severely fractured in the U.S. With so many leagues and streaming services for matches available to the soccer viewing audience, MLS is left behind by fans who prefer to watch the European leagues or Liga MX on television or other apps. In the last 28 years, this has hurt MLS considerably in trying to grab hold of a bigger portion of the soccer audience.
When MLS first began in 1996, only Liga MX, UEFA Champions League, and the English Premier League had a regular home on television. Today, almost every league is available to the audience MLS craves, especially the Hispanic audience who can watch their favorite teams on apps or cable much easier than they could pre-streaming era.
As MLS has continued to fight for legitimacy both at home and abroad, the Apple TV deal is designed to finally give it the coverage many fans have stated ESPN or Fox never really provided. Both networks used it more as a filler on their schedules than a main source of viewership.
For Christopher Harris, founder of World Soccer Talk, and who specializes in covering soccer broadcasting, the Apple TV deal is both innovative and a gamble for MLS.
"It's a whole new chapter, really a whole new era going to a streaming service," Harris said. "In many ways it's a gamble in the future that soccer fans in the United States will want to watch games across streaming. Is it the right path for MLS? I think in many ways it is, the key component that is missing is the Spanish language television audience in the United States. None of the games are available on Spanish television."
The MLS Season Pass will have Spanish language coverage, but more geared towards captivating an international audience than pulling in Spanish speakers from the United States.
Appealing to a New Audience
If there is one thing MLS has been good at, it's been captivating a new audience. At least in the stands, the passion and dedication shown by fans of clubs like Nashville SC, Austin FC, and Minnesota United have shown that the league has a strong number of support when it comes to their local markets. However, getting a Columbus Crew fan to care about LAFC vs. Austin is another matter.
To many observers, MLS is still too niche. Fans are devoted to their "home" teams but that doesn't carry to a national level. Much like the NHL, who saw a 22% ratings drop last season, MLS is still very much an in-game experience.
Lately, fans have debated that MLS, unlike the NBA or NFL, has very poor storytelling. Making people care about other teams in the league has been a huge Achilles heel. Many sports pundits and television executives have stated that MLS needs to find and properly highlight players who matter, oftentimes focusing on college draft picks or American players who are not necessarily everyday players for their squads.
But MLS stars aren't getting the spotlight that they deserve either. When was the last time you remember seeing a major interview with a top player?
Someone like Zlatan Ibrahimović was a rare case — unquestionably one of the best players in the league with the charisma and personality to give entertaining interviews. The league can't buy the exposure that he provided, and losing him was a huge blow to it.
The storytelling element of MLS could finally be answered as Apple TV will have exclusive content for all the teams, highlighting the best players and best stories. In the past, MLS basically relied on themselves with MLS Insider on YouTube to tell great stories of the league that their broadcast partners would never produce.
MLS Season Pass is a great hub for the current MLS fan, but the major question is how does the league convert a new fan with only one game a week on regular cable television? MLS and Apple TV will surely bring the awareness level of the league up by doing a lot of cross promotion.
There is also the holy grail for MLS which could be the signing of Argentine superstar Lionel Messi, whose contract expires with PSG in the summer and could be a major boost for the league in gathering interest. MLS saw how Cristiano Ronaldo's signing with Al Nassr impacted the Saudi League, which now has international television rights. A Messi-to-MLS move could impact Apple TV's subscription package up considerably from a worldwide audience.
What's in it for Apple?
Beyond providing compelling content and coverage for MLS, this partnership will serve as a case study that Apple can apply to other leagues. If things go well, the streamer could expand to the bigger leagues in Europe, which it has already reportedly been targeting.
"If Apple can show that it can basically broadcast a league to people worldwide, exclusively on a streaming service, and do it in such a way that it helps promote a league and increases the number of fans and subscribers, then it can use the MLS example as leverage to get other leagues," Harris said.
What About TV?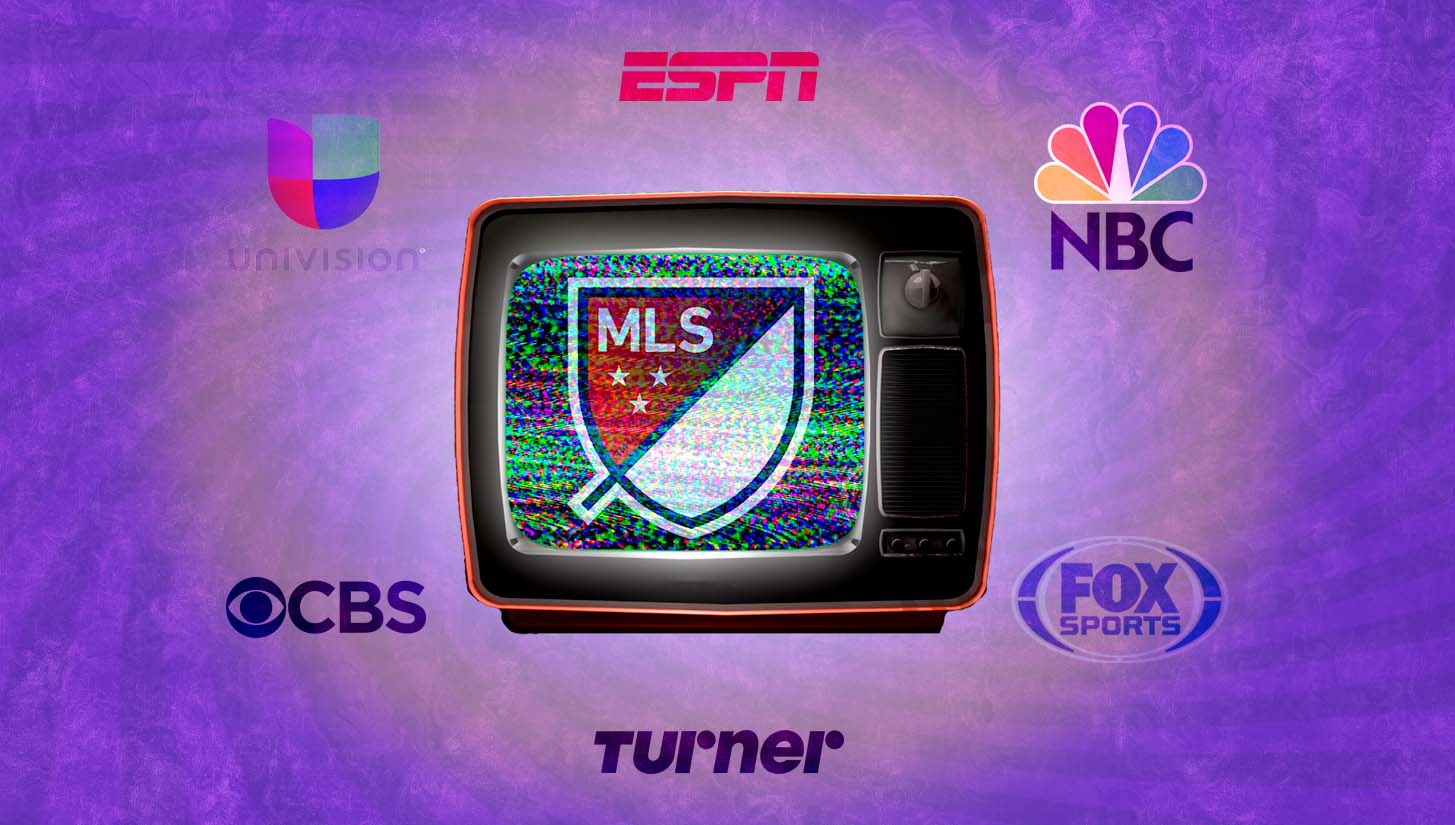 The Fox deal with MLS is only until 2026, by which MLS and Apple TV would have had enough time to build some momentum, and the FIFA World Cup would have come and gone. By then, MLS is hoping that soccer and the league would have jumped over the final hurdle for ultimate legitimacy, which is not about being the best league in the world, but being a league that interests the American sporting audience.
No real sports league can survive without a television broadcasting contract, and even though the NBA, NFL, and MLB have their own TV league passes, the leagues are also on traditional television with massive deals in the billions of dollars.
MLS got a big dose of reality when ESPN and Univision basically walked on the league, as neither network wanted to share broadcast rights with Apple TV, and ratings haven't been good enough to entice them to stay.
The league is counting on the 2026 World Cup to finally be the soccer explosion that will position it as the next major sports league in the country, and with that also bringing major revenue from a possible healthy new traditional TV deal. The major question becomes if the excitement of seeing the world's best and the U.S. men's national team's performance can trickle down to MLS and push the league over the fence for good this time.
It has been reported that neither Apple nor Major League Soccer will make the number of subscribers for MLS Season Pass public, although if it does meet expectations, look for some information to become available. For the time being, MLS has a 10-year timeline to finally try and hit the mainstream, to finally be able to show that it can be a national league made for a national audience like the NFL and NBA.
While on the surface the new streaming deal is a sign that MLS is going in the right direction, it is also a cushion for the league to rethink its linear TV packages and hope that in 2026 the soccer landscape will be completely different in regards to local and national interest.
MLS can't do that alone. A lot of the MLS interest will come from whether the USMNT has a deep run in the next World Cup. As I have previously written on this site, "It is no longer about adding promotion-relegation, playing in a September-to-May calendar, or spending more on rosters. The key to watching MLS games, like most sports in the U.S. is why — why should anyone watch, why should they care, and what's in it for them if they do watch?"
MLS has all of its eggs virtually in one basket now. It's up to the league to make its product interesting and bring eyeballs to the screens. It's finally time to put up or shut up for MLS in the world of multimedia.