There's been a long and publicly drawn out battle occurring within the Washington Spirit organization. Amidst accusations of abusive behavior and a toxic club culture, this is a situation the National Women's Soccer League is hoping will end soon. However, out of this messy ongoing saga there are some subtle, unexpected benefits that will have a significant and long-lasting impact to the league and all of its players.
A recap for those who haven't been following the Washington Spirit drama: In late 2018, Steve Baldwin, a local tech executive, became the Spirit's majority stakeholder when he purchased majority shares from founding owner Bill Lynch who had been with the franchise since its debut. Lynch's tenure had been marked with highs and recent lows, and this transaction was seen as a fresh start for the club.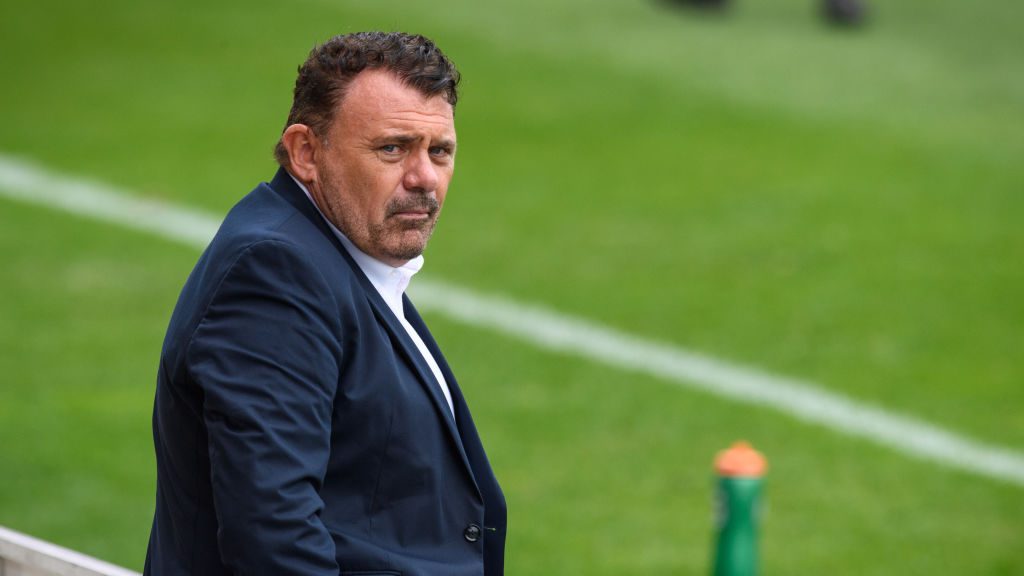 Two key initial moves under Baldwin's leadership were the hiring of Larry Best as the club's first CEO and Richie Burke as their head coach and technical director. Both were seen as questionable hires and were mired in controversy from the onset. Best's hiring was surprising given that he was the technical director for Baldwin's daughter's club soccer team. Burke had also coached Baldwin's daughter in prep school in 2010. Within two months of his hire, Burke had been accused of mentally and verbally abusive behavior towards players in two separate accounts.
In December 2020, Cognosante Founder and CEO Y. Michele Kang joined the ownership group, later revealed to be for a 35% stake, and Baldwin's role shifted from majority owner to managing partner of the team. At the time, Baldwin was glowing in his remarks stating, "I'm delighted to welcome Michele into our organization. She is one of the most successful entrepreneurs and business leaders in our area. Michele is a brilliant, visionary executive and brings her incredible talent and expertise to our club." He went on further to say, "Michele will make a tremendous impact for our players and our community and I could not be happier to have her join our club."
In the club's official announcement, the statement read in part, "A visionary in the field of health information technology, Michele founded Cognosante in 2008 to disrupt and challenge the status quo in the U.S. healthcare system." This poignant description of Kang as being "a visionary to disrupt and challenge the status quo" would later prove to be a foreshadowing of dramatic events that would soon follow.
Just two months after Kang's joining, the Washington Spirit announced a bevy of new members to their ownership group, with reports of up to 40 having joined as stakeholders in the team. The new crop of high-profile personalities included Olympic gold medalist Dominique Dawes, Chelsea Clinton, former USWNT goalkeeper Briana Scurry, and Jenna Bush Hager amongst many others. It's clear from Baldwin's statement at the time that Kang was the key driver in ushering in this fresh influx of owners.
"In the past year Michele Kang joined Bill Lynch and me in ownership and her leadership and engagement have been instrumental in the transformation of the Spirit. Her impact in our work, and bringing this new group together, has been magnificent and I thank her for all she does," Baldwin said of Kang.
However, this new era with a diverse ownership group led by a cohesive triumvirate would be short-lived. The calm, thin veil began to fray in August 10, 2021 when the Washington Spirit suddenly announced that Burke would be stepping down as head coach and moving into a front office role citing health reasons.
The next day, the Washington Post released a story detailing allegations of a pattern of verbal and emotional abuse. Multiple former Spirit players characterized Burke as being "unbelievably volatile" and targeting certain players with "personal attacks." These players pointed to the abusive behavior as the reason for having left the team. Later that day, the Washington Spirit released a statement that Burke was suspended pending an investigation into the allegations of mistreatment.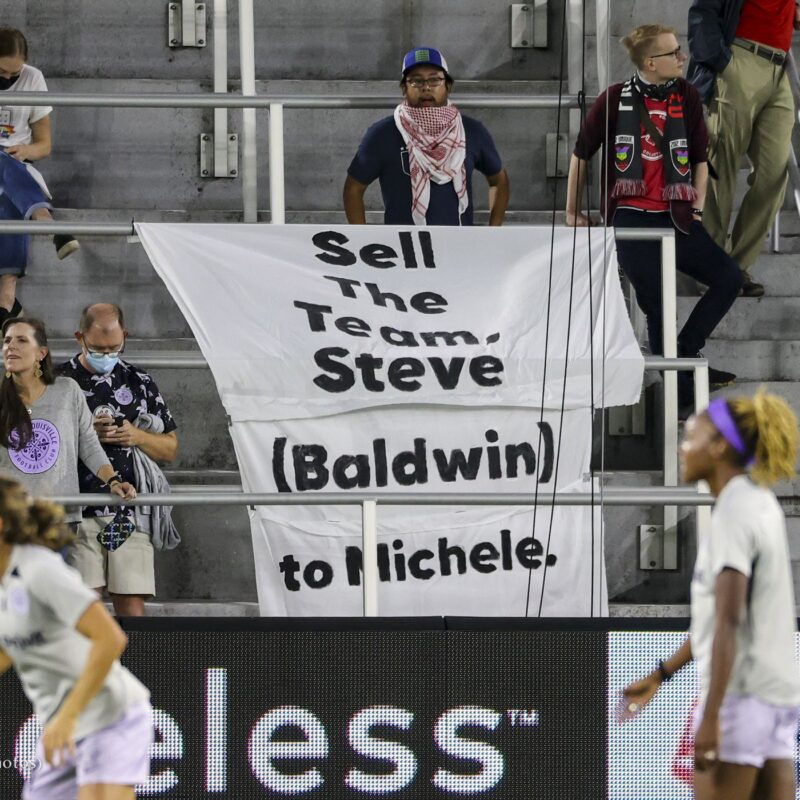 It is at this point where internal turmoil began mounting when president of business operations Lindsay Barenz left the club and a power struggle for control of the team was publicized by a follow-up story from the Washington Post. There were public calls for Baldwin to sell his share of the team culminating in a banner being displayed at a Spirit home game by supporters' group Rose Room Collective with the message, "Sell the team, Steve." Further complicating matters was a report in September that Best had filed a formal complaint against Kang under the anti-harassment policy — seemingly in retaliation for her part in standing in solidarity with the players and fans.
After conducting a third-party investigation, the NWSL announced that Burke had been fired for cause and that the club would not be able to participate in league governance matters for an unspecified length of time. Additional pressure came in the form of a letter from Spirit players to Baldwin requesting that he step down. A week later, amid pressure from Spirit players, staff, and fans, Baldwin subsequently resigned from his position as CEO and managing partner. This apparently wasn't enough as the players sent a follow-up letter requesting that he not retain any management control and to sell the team to Kang.
On October 8, 2021 Baldwin presented an offer along with co-owner Lynch to sell their shares to Kang leaving her as the majority owner of the club. Reports state that Baldwin initially presented an offer to sell for a $30 million valuation, almost three times the club's value from its most recent round of investment, but subsequently lowered the offer to $22 million.
However, before Kang could formally accept it or try to negotiate better terms, the offer was rescinded the very next day. Baldwin called for a board meeting with Lynch and Kang whereby he proposed a new course in exploring a sale with external buyers instead. Baldwin subsequently told the Spirit's smaller investors that Kang's offer had not been high enough. Kang, who was opposed to the plan was outvoted 2-1 by Baldwin and Lynch.
Soon it became public that a group led by retail executive Jennifer Mackesy and Todd Boehly, an owner of the LA Dodgers, LA Lakers, and LA Sparks, was in exclusive talks to acquire the Washington Spirit for $25 million. Although Kang increased her offer to $35 million in response, Baldwin chose to reject her higher offer.
Three months later in January 2022, in a surprising turn of events, it was reported that Kang was set to gain control of the team from fellow co-owners Baldwin and Lynch. Apparently Kang had successfully convinced some of the Spirit's smaller investors who were debt-holders to convert their debt to equity and gain the right to vote on the club's governance. Additionally, she was able to acquire the shares from one of the smaller investors thereby making her the club's majority investor. Kang subsequently sent a letter to the NWSL's Board of Governors asserting that Baldwin "no longer has control of the team or the ability to dictate the terms of any sale." Along with the recently acquired shares and the other investors aligning with her, Kang now controlled a 52% share of voting interests.
The key component in Kang's likely victory in this very public power struggle has been her willingness to pony up and write an enormous check. Frankly, owning a professional women's soccer team in America is still mostly a philanthropic gesture or strategic move more than any profit-minded initiative. Even as the league continues to build its fan base with an eye towards profitability, nearly all NWSL clubs operate in the red with an average annual loss of around $2 million. More pointedly, the Washington Spirit lost over $4 million in 2021. And yet, in this current market where teams are easily purchased for $5 million, Kang is willing to overpay three-fold above her team's most recent valuation from just two years ago. To put it even more clearly into perspective, NWSL's OL Reign was acquired in 2020 for $3.51 million.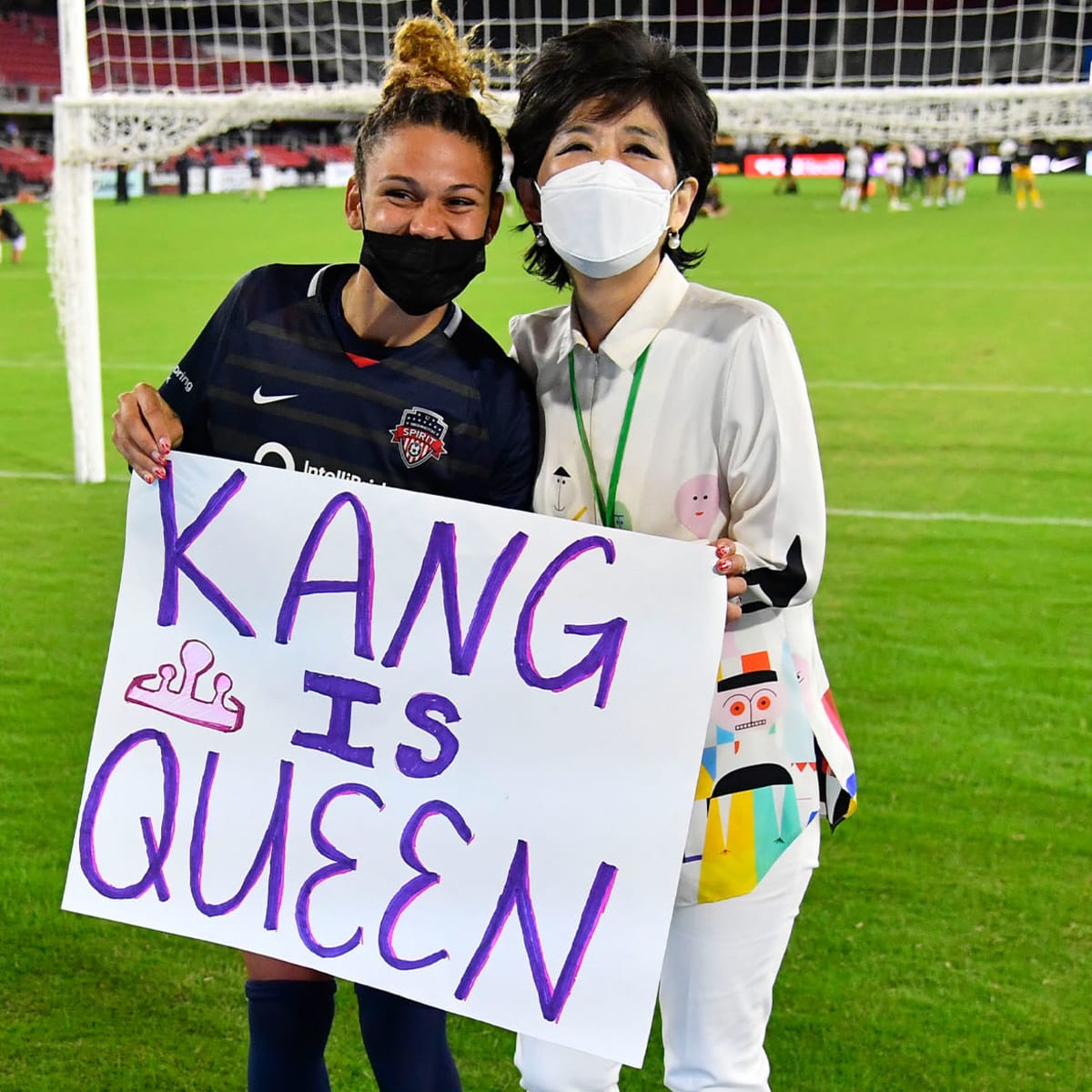 Kang has been willing to splash big money to her players as well. Earlier this week, it was reported that the Washington Spirit had signed Trinity Rodman to the biggest contract in NWSL history. Running through the 2024 season, with an option for a fourth year, the contract is worth $1.1 million. Undoubtedly, Rodman as the reigning NWSL Rookie of the Year is most likely a safe bet. As the second pick in the 2021 draft and 19 years old, she was a top goal scorer and assist leader in her first year, and played a massive role in the Spirit's run to an NWSL Championship.
The willingness and fortitude of the Spirit with Kang at the helm to sign a young player to a record contract speaks volumes. Although projected to be a future USWNT star, giving a multi-year contract after a rookie season shows that Kang isn't afraid to pay or even overpay when it matters. This is setting an unprecedented standard on many levels.
Granted, this long-lasting and highly public feud isn't a good look for the club or the league. But the emergence of a visionary woman willing to disrupt and challenge the status quo is a boon for the entire league and all of its players. That and her willingness to walk the talk with a very generous pocketbook is a monumental leap in the overall growth and future stability of the league.