Sure, the numbers are impressive — $2.5 billion over 10 years — but perhaps a more impactful element of the Apple TV-MLS broadcasting rights deal is that the platform will have international exclusivity for the league, previously unheard of in the lucrative world of soccer streaming.
The streaming age was once a promise of an escape from the evils of big cable. Gone were the days of spotty coverage, lackadaisical customer service, and hundreds of channels you didn't watch.
"Cord cutting" was putting power in the hands of the consumer. We decide what to watch, and pay for it on an individual basis, rather than bowing down to our overlords and accepting the channels they offer us. But just over a decade later, we're slowly going back to where we started.
The honeymoon phase of cord cutting has long passed. Whereas cable and satellite had very few options, the streaming era completely tipped the scale in the opposite direction, inundating us with an endless array of platforms and bundle packages. The business model doesn't seem sustainable either, with many streamers — most notably Netflix and HBO Max — reporting losses and layoffs throughout the year.
Like viruses that learn to become antibiotic resistant, the problems we had with cable have reemerged in their evolved forms — unwatched channels became a massive backlog of unwatched shows and movies, and prices have slowly begun to increase. Only now we have to deal with this on a multitude of services instead of one convenient hub.
With the addition of crackdowns on password sharing, consumers who were already growing tired of being $7.99-a-month-ed to death are beginning to see the bright side of the ancient practice of cable TV.
In live sports, streaming has had a different, yet equally as massive impact. Channel flipping from game to game has evolved into simulcasting different events on multiple devices. Die hard fans have the ability to create a sports bar-like experience from the comfort of their homes, which is a major boon for streaming companies.
But the amount of options is also becoming exhaustingly high in the sports world, where broadcasting rights are a premium asset worth up to billions of dollars. Lucrative broadcasting contracts have become influential to the point where they are literally changing the way sports are played.
In the NCAA, teams are switching conferences in part to receive better broadcast deals. UCLA and USC, longtime staples of the PAC-12, announced they are moving to the Big Ten in 2024 earlier this summer. Shortly after, the Big Ten announced a seven-year, nearly $8 billion TV deal with CBS, NBC, and Fox. It's hard to imagine the conference realignment had nothing to do with that.
Needless to say, these deals are a major income source for teams and leagues, while broadcast companies rake in advertising cash for these highly viewed, marquee sports games. It's a win-win for them — but not so much the fans.
"Where do I stream it?" is a common question and serious issue in the new media landscape

This MLS/Apple deal really stands out pic.twitter.com/wZupJoyhRr

— Adam Seaborn (@AHBSeaborn) August 11, 2022
The international nature of soccer has made streaming a natural fit, but consider this: An American soccer fan that wanted to watch all of Europe's top five leagues along with the UEFA Champions League, would need Paramount+, ESPN+, Peacock Premium, and BeIn Sports. This is not only pricey (around $40-50 per month depending on the package), but it's incredibly cumbersome to navigate as well. And for those who travel out of the country often, it becomes even more impossible to figure out.
In previous years, the answer to watching international soccer was simple: find a stream on Reddit or elsewhere online (for the record, this is just what I've heard), but decreased access to pirated streams is making a paid subscription almost imperative.
Here's where the recent Apple TV and MLS deal comes in. Sure the numbers were impressive — $2.5 billion over 10 years — but perhaps a more impactful element of the deal is that Apple will retain exclusive international streaming rights to all the league's games, with no blackouts. That means no matter where you are on the planet, as long as you have a decent wifi connection, you'll be able to watch MLS on Apple TV.
That isn't the case elsewhere, with Sky Sport, BT Sport, Canal+, and others having country-specific rights for various European leagues. International exclusivity like Apple TV has with MLS is unheard of in the world of soccer.
Perhaps it's MLS's relatively small size in comparison to top European leagues that made this possible. If MLS is getting $2.5 billion, the Premier League might be moving that decimal a few places to the right. However, if there's one thing we've seen in modern football, there's no such thing as too much money — and an internationally exclusive EPL TV deal might not be too far away in the future.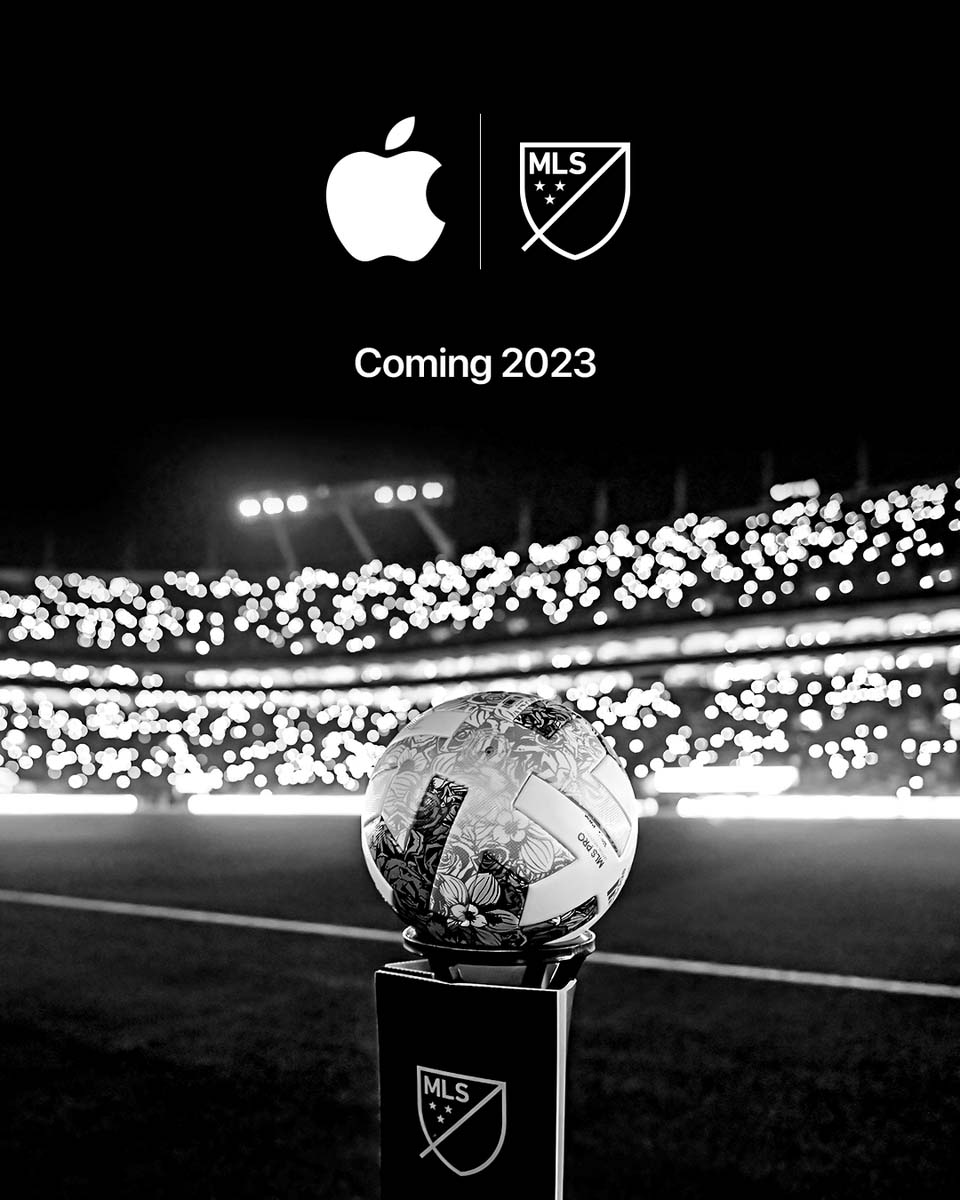 While the simplicity of having one broadcaster handle all of the streaming rights for a certain league makes sense at first thought, consolidating the amount of broadcasts presents a set of problems of its own.
We've already seen local broadcast teams covering MLS make their farewells as the season comes to an end and the shift to Apple draws nearer. Local crews bring their own sense of flavor that feels more intimate than the homogenized national broadcasts. A little homerism goes a long way.
In addition, the monopolization of broadcasts will also bring us closer to the days when cable reigned supreme. Not that that's necessarily a good or bad thing, but it is regressive. Centralization is what made cable so convenient, but also what led to its downfall. Maybe they had it right all along.