The return of Luis Suárez to his childhood team Club Nacional de Football has paid huge dividends on the field, and club directors are hoping it will change many things off of it as well. 
If Luis Suárez's return to Nacional, the club he made his professional debut with, was not romantic enough on its own, he has been thriving in his home country. Well over a month since his signing, El Pistolero is back scoring goals at El Gran Parque Central, and Nacional are still pinching themselves. On September 4, Suárez scored a spectacular goal against arch rivals Peñarol to help lead the Tricolor to a comfortable 3-1 victory at home.
That goal circulated the globe and once again Nacional was world news. That is what Suárez has brought back to Uruguay besides goals — a credibility that few teams in South America possess. While a historic club in world soccer, Nacional are not the team they were 40 years ago. It's been over three decades since their last major championship, the 1989 Recopa Sudamericana. Since then, it has been about winning Uruguayan championships and selling talents abroad.
After a 2009 semifinal run in the Copa Libertadores, Nacional have been virtually nothing more than a participant in the premier events of South American club soccer. Nacional was in need of a spark, and after mentioning that he wished Nacional would have extended an offer to him as a free agent in an interview to ESPN Argentina during the summer transfer season, Suárez opened up a can of worms that ended with one of the most unexpected signings in recent soccer memory.
The Fan Influence
Looking back, Nacional digital strategist Santiago Ramírez Risso knows that Nacional's supporters were a driving force in bringing Suárez back. The pressure they put on both the club and Suárez, along with the unexpected boost of major influencers like FIFA and El Chiringuito, helped turn the unofficial campaign into a worldwide trending topic.
"What the fans did was incredible — the hashtag [#SuarezANacional] and changing their profile pictures," Risso said. "After we saw the initial numbers on social media of the traction the hashtag was getting, we tried to jump on it so to speak, and we produced content while trying to not interfere with any type of negotiations."
The numbers account for one of the most successful social media efforts in Uruguay's history. Not only did the #SuarezANacional became a worldwide trending topic for more than a week, over 3 million users engaged with the hashtag and it had 54 million impressions.
Nacional saw a 19% organic increase in social media followers according to Blinkfire, and over 81 million impressions and 5.5 million users engaged or talked about a Suárez move to Nacional during that time.
With the pressure rising and Suárez needing to make a decision on his future quickly, Nacional and Risso were preparing accordingly in anticipation of the announcement.
View this post on Instagram

"We found out internally when Suárez uploaded his comeback video on his social channels," Risso said. "We had prepared during the weeks leading up to his announcement with various content depending on the structure of the deal.
"We worked on designs, videos, a lot of material that never saw the light of day all in preparation for Suárez's return."
The return of Suárez to Nacional had a happy ending with a short-term deal that would take Suárez to the World Cup playing regular minutes, something the former Barcelona and Liverpool striker wanted.
An Unexpected Timeline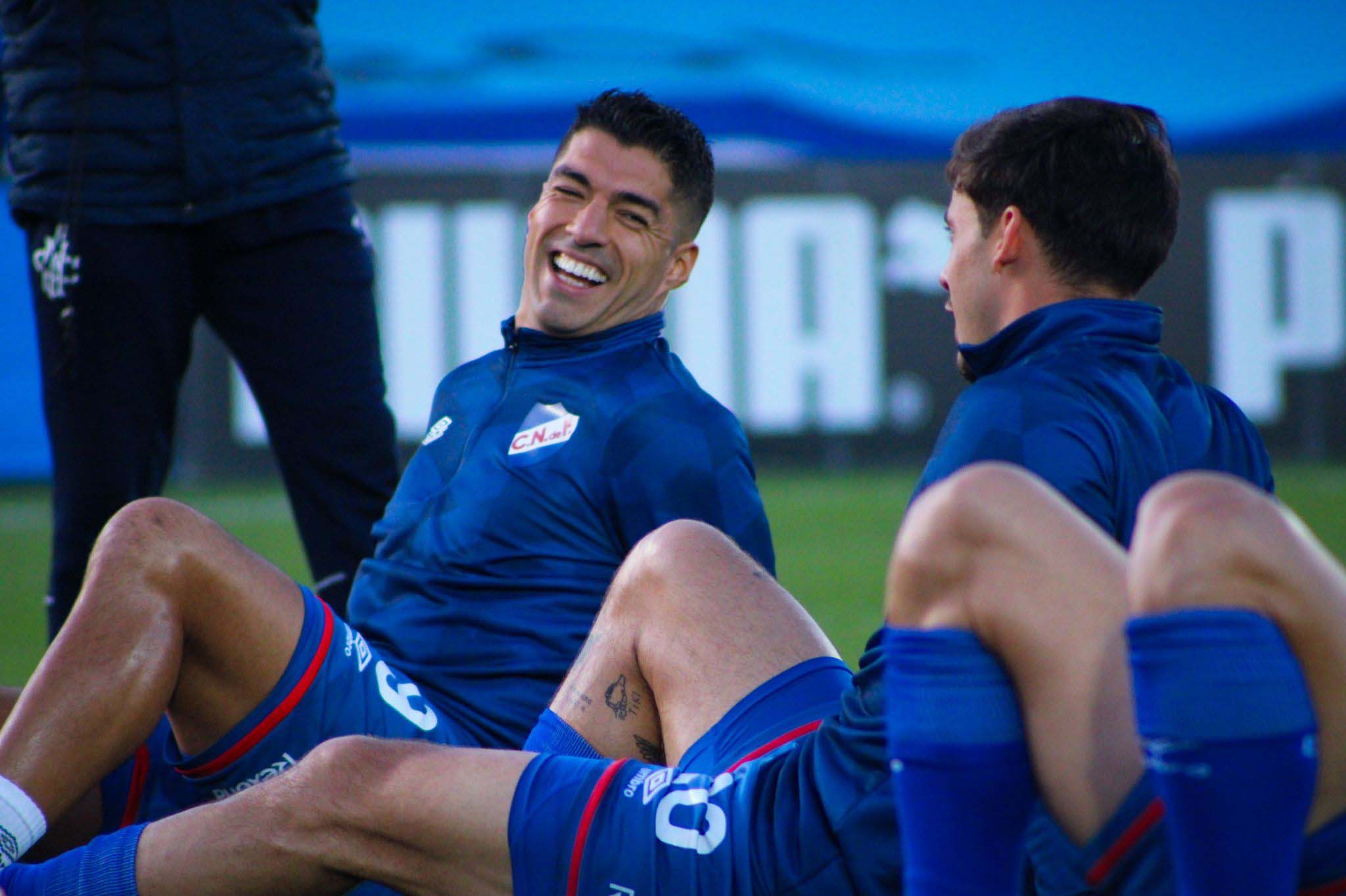 After Suárez made it official on his social media channels, a new and slightly updated hashtag, #SuárezEnNacional, was employed, and over 900 media outlets covered the story in 4,000 news articles. Nacional was back on the map of the world soccer conversation.
"In four days, we prepared an event to welcome Luis back," Risso said. "That event almost filled El Gran Parque Central, and we had to bring musicians, guests, and a host in record time. It was a massive success considering Uruguay is not used to these kinds of huge announced signings."
Risso and Nacional could not have imagined a better timeline of events. Not only has Suárez scored for Nacional — four goals in six matches — it's how they came. Suárez scored in his first game for the club, added a goal against Montevideo City Torque, then the massive goal against bitter rival Peñarol, and most recently against Plaza Colonia on September 10.
When it comes to marketing content, Suárez has hit all the right notes to keep his big story from going stale.
"I think what this story has is not only does one of the best strikers of his generation come to play at Nacional, but he's a player that was formed at the club," Risso said. "I think that sets a precedent from here on in.
"We have three to four months that we hope can come full circle with the championship. All the Nacional supporters are hopeful that after these four months Suárez will stay. Even though that looks difficult, I think Suárez's arrival will leave a lot for the club. Since he arrived there have been many improvements to accommodate the club to the standard of one of the best players of his generation."
International Brand Recognition
Luis Suárez is not just a goal scorer; he has played for two of the biggest and most popular clubs in the world — Liverpool and Barcelona. Suárez has an Instagram following of 44 million, and for the last decade he's been one of the most recognizable names in the game.
Nacional and their brand are now being seen by fans from Uruguay all the way to Indonesia, giving the club a massive boost of exposure it has not seen in its history.
"It's incredible, before Luis came there were influencers, former [and current] players, brands, leagues all mentioning Nacional, all pushing for this deal to get done," Risso said. "This is a romantic story of a player who returns home, and anyone who is a fan of Suárez I think wanted him to return to Nacional."
Looking Ahead: The World Cup and Improving the Standard of the Primera División de Uruguay
Nacional has had representatives at World Cups, but never a player of this magnitude. In what most likely will be his last World Cup, Suárez will enter Qatar as a Nacional player. The club is ready for that big moment.
"We are already working on various content for the World Cup, and along with Luis Suárez, our goalkeeper Sergio Rochet will more than likely make the roster," Risso said. "To have two players that will have two key roles on the national team for Nacional is an honor and fundamental to the club. We are working on materials and working with joy which is always needed at the workplace."
While Nacional rides the wave of the Suárez machine, Uruguayan soccer as a whole is adjusting to life with an international superstar playing in the league. Against Liverpool in Suárez's second game, the league made headlines for Liverpool's almost unprofessional locker room accommodations. The arrival and professionalism of Suárez will hopefully improve other aspects of Uruguayan soccer.
"Nacional is a club that can adapt quickly to the expectations and demands of a Luis Suárez," Risso said. "What happened at Liverpool's stadium was a bit of a wakeup call, where we have to get better as a whole and from what I know these issues are being looked at and will hopefully not happen again and better other aspects of the league's presentation."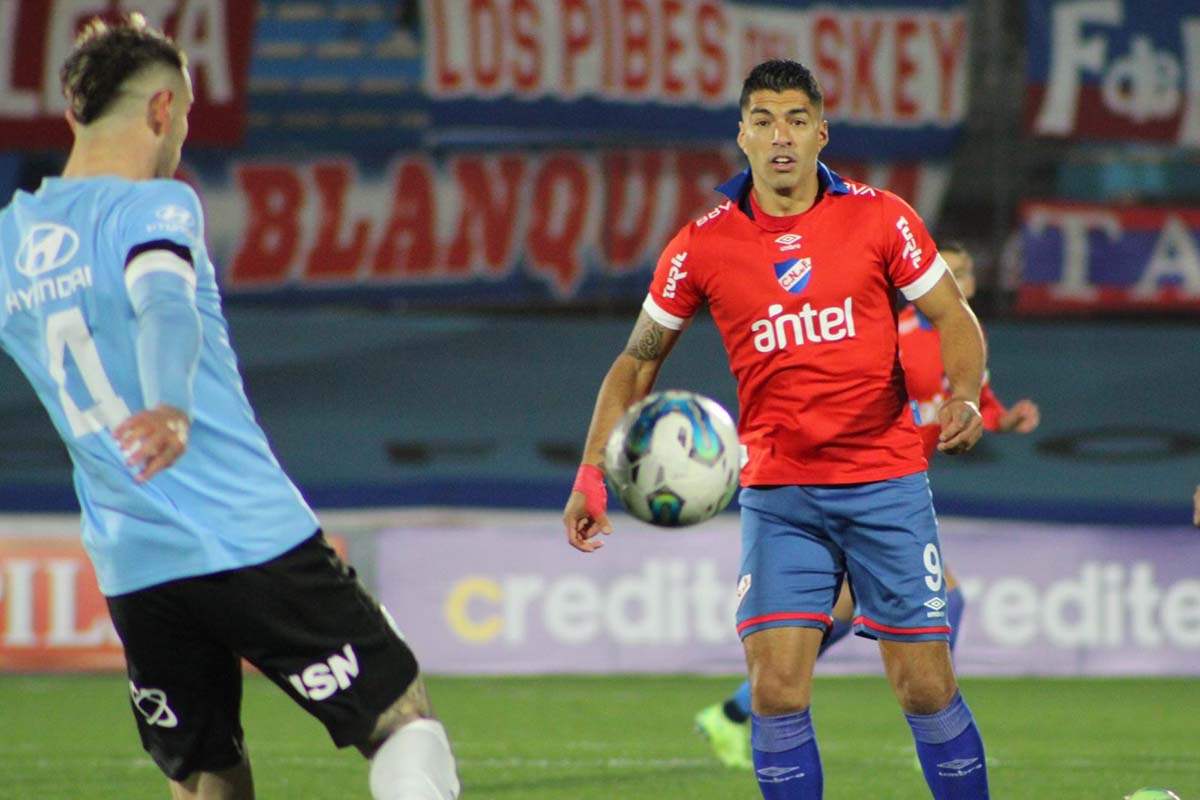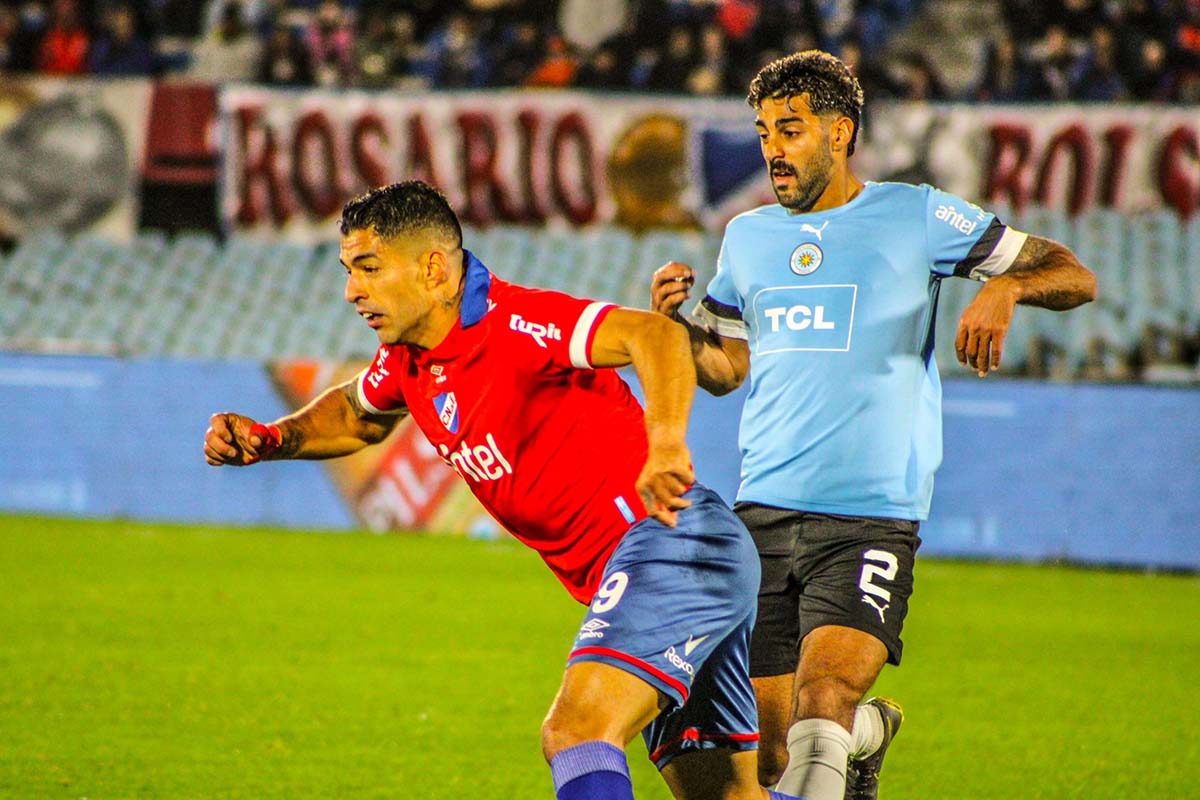 The story of Suárez's return to Nacional at the moment has been a huge success for the club, the player, and most importantly the fans. Nacional, currently tied with River Plate for first in the Clausura, will look to continue to battle their way to a league title. For Suárez, it's about being match fit for the World Cup.
While his contract with the club will end in January, and rumors continue to swirl around a move to MLS, who knows — Suárez might just stick around at Nacional, and that is something all Uruguayan soccer fans can get around.
Photography by Kelvin Loyola for Urban Pitch.