Liverpool FC and New Balance hosted an event this past Sunday celebrating the vaunted football club's 125th anniversary and the release of the New Balance 247 LFC Sneaker. We were on hand to mingle with guests and get their opinions on different topics including their favorite Liverpool player (besides Stevie G), their initial thoughts on the new LFC sneaker, and how they would rock the eye-catching red kicks this summer.
Enthusiastic guests arrived at START, a creative collective and venue space in Los Angeles, to partake in a fun afternoon filled with food, drinks, beer and everyone's favorite of the day—palettas! Live art by Nina Palomba and freestylers throughout the event set the scene to make it an engaging celebration. Special giveaways included the New Balance x LFC sneakers and jerseys which were especially popular with attendees.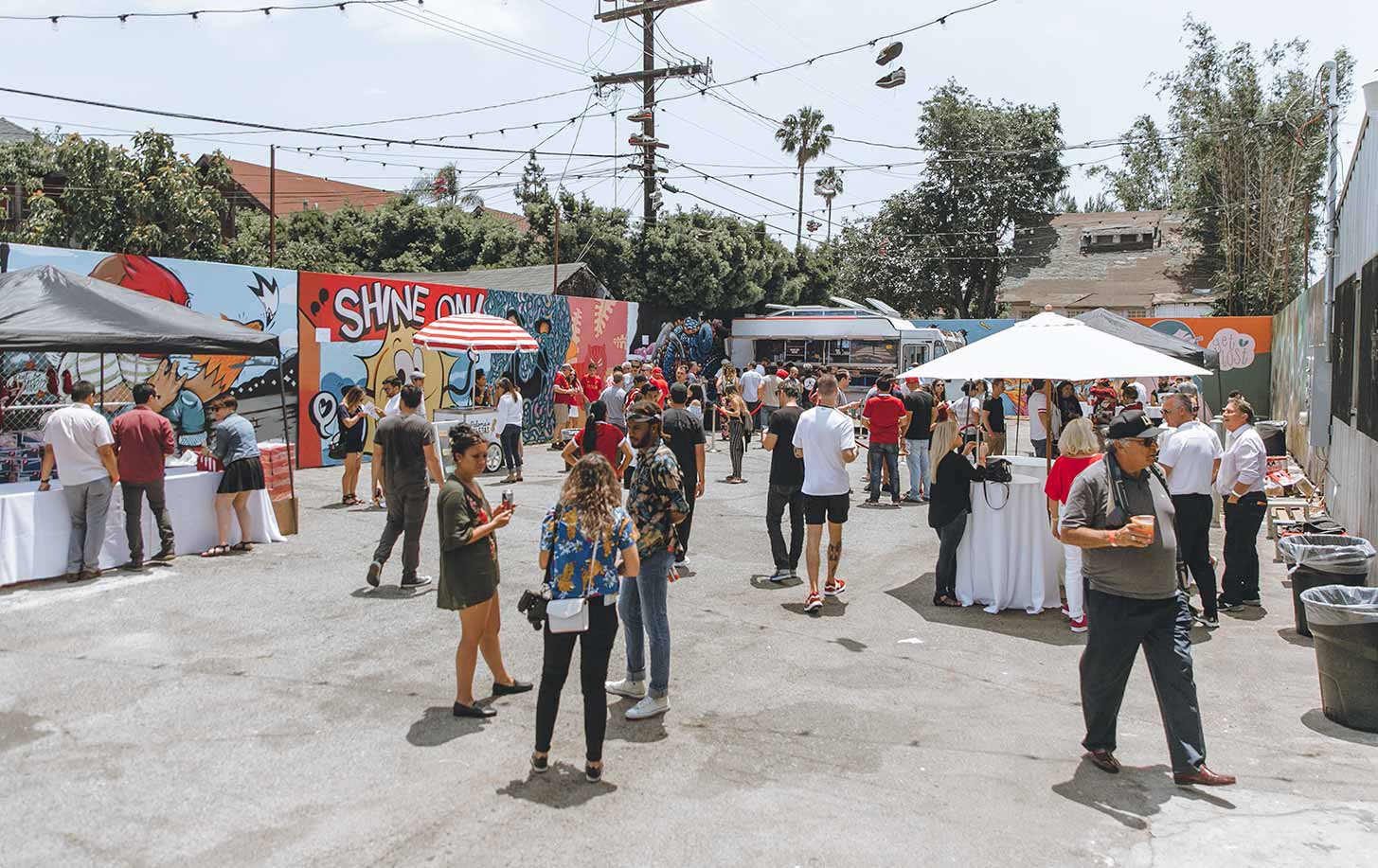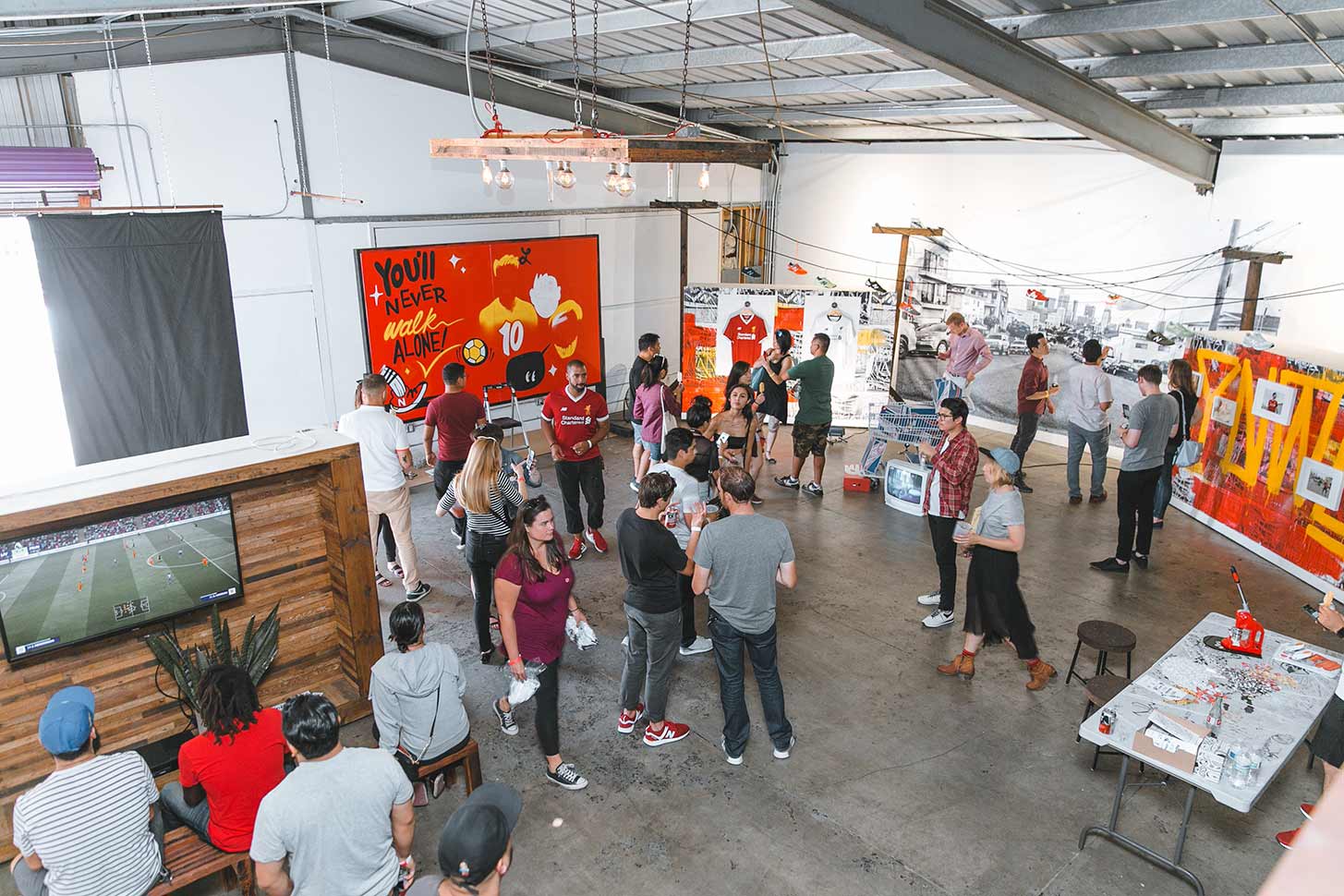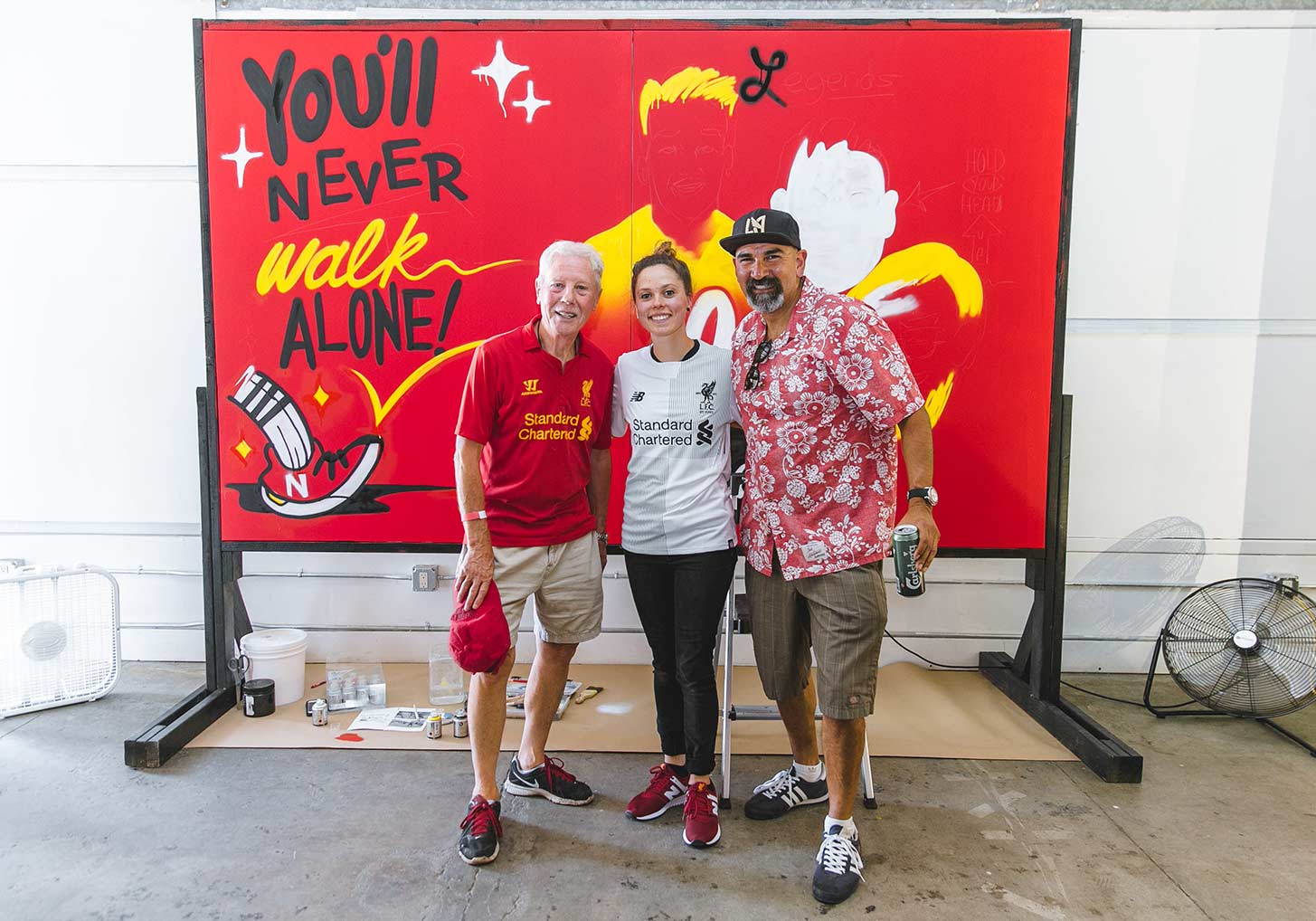 "The turnout has been fantastic," said Marc Kharrat, Co-Founder and President of Crossbar FC, the creative folks responsible for curating the event. "We wanted to fuse Liverpool with L.A. That whole shoes on a wire…that image speaks through to L.A. and we wanted to bring that together with Liverpool F.C."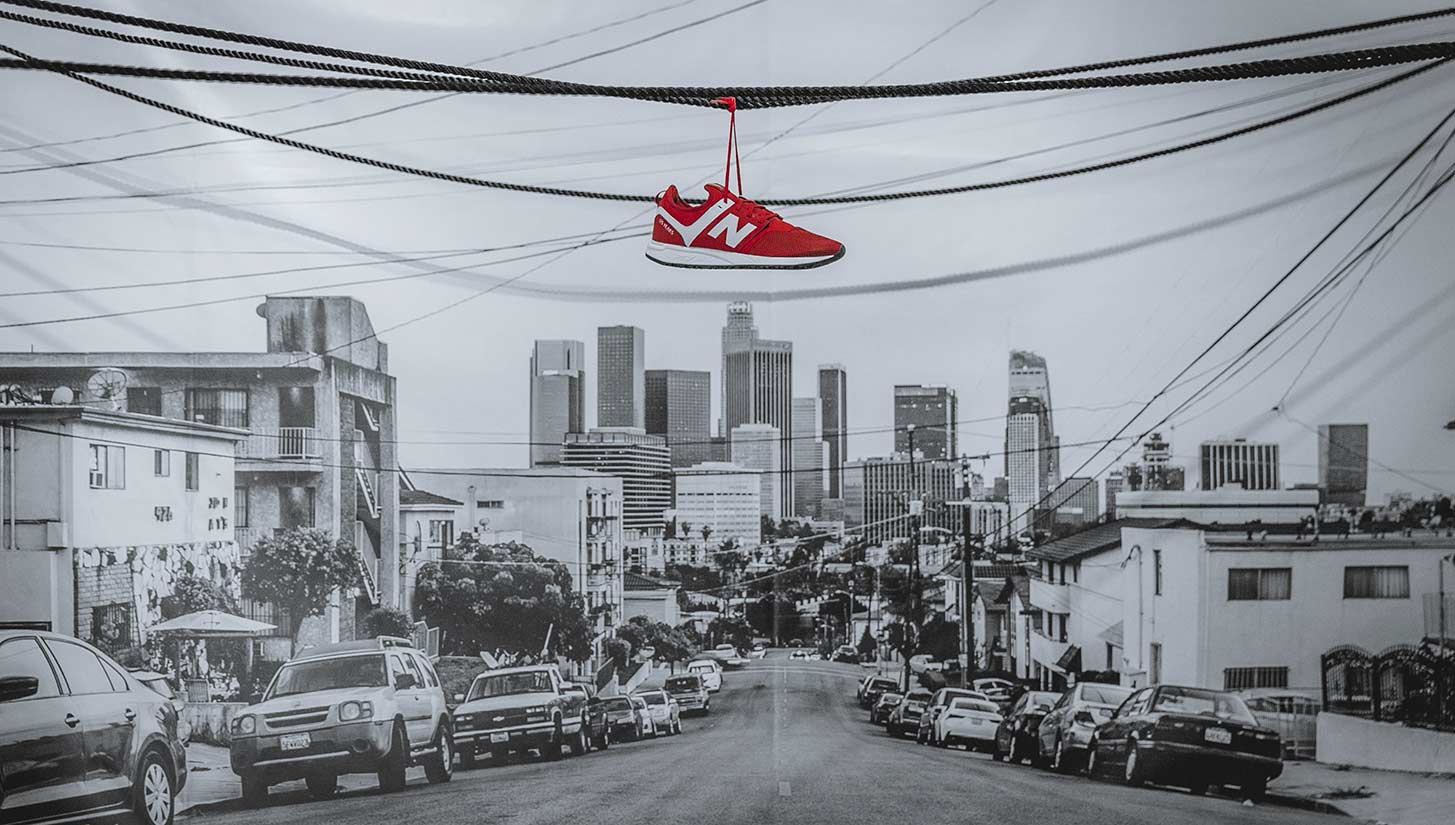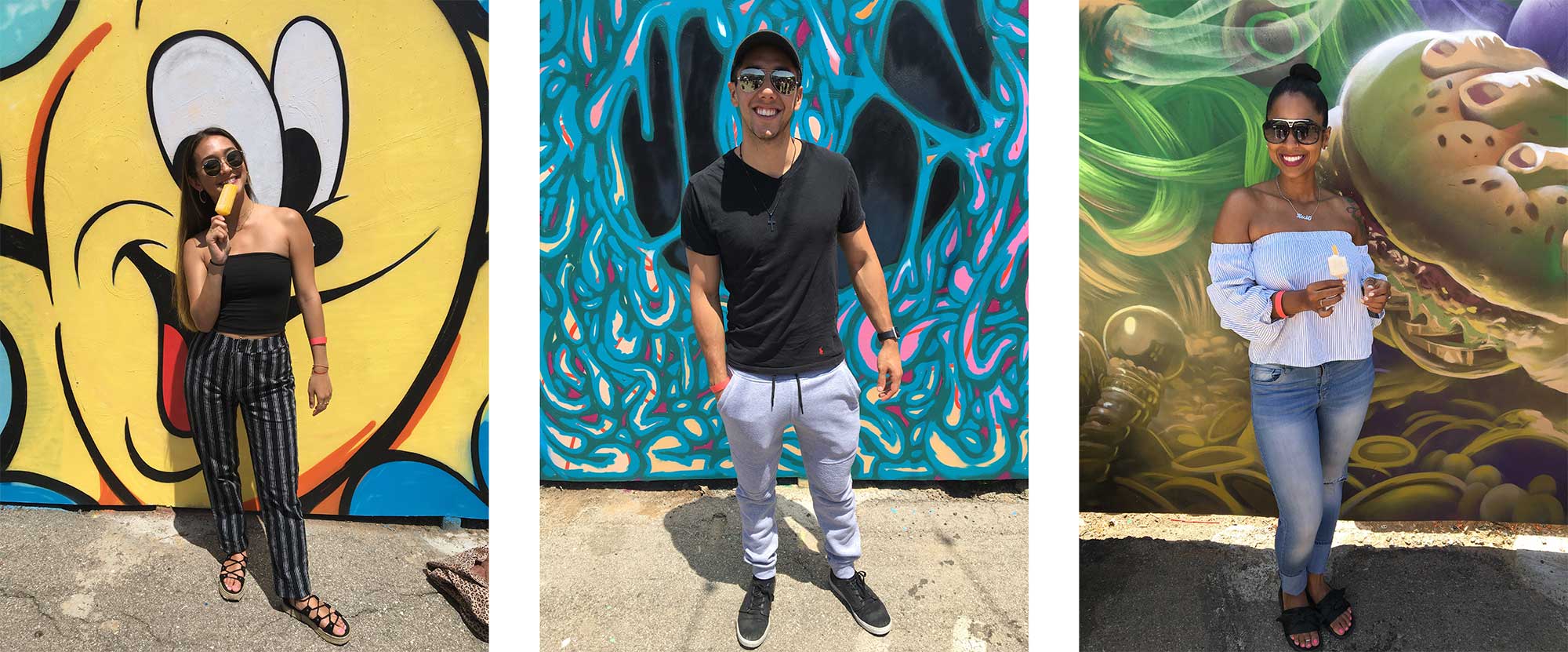 What do you think of the New Balance 247 LFC Sneaker and how would you rock them?
Mia Vaughn: They're dope. I think they're cool and they're unique. I like the color, the vibrant red. I'm really feeling it for the summertime. I'd probably do like a striped, loose dress with a denim jacket and throw on the red kicks to add a pop of color.
David Sica: They're amazing. They're great. Usually I'm not a fan of red, but that color has a certain personality to it you can match with a lot of things.
Kacie Anderson: I love them. I'm glad that they're experimenting a little different with the toe. I like that they kept the original style and added a little pizzazz. I would probably wear them with jean shorts and a white V-neck tee. You know clean, cute maybe add a little red lipstick.
Caitlyn Schrepfer: They're sleek…real sleek. I would wear them with anything. That color is fresh.
Marc Kharrat: I love the classic look on them. I think you can rock them to a great BBQ, watching the game with the homeys. I like the pants but with the cuffs turned so the ankles show a little bit. You gotta go with the no show socks.
Jeffrey Castillo: They're pretty sick. Probably like a casual, summer L.A. look. I think they can work with shorts and pants either way. Good running shoes too.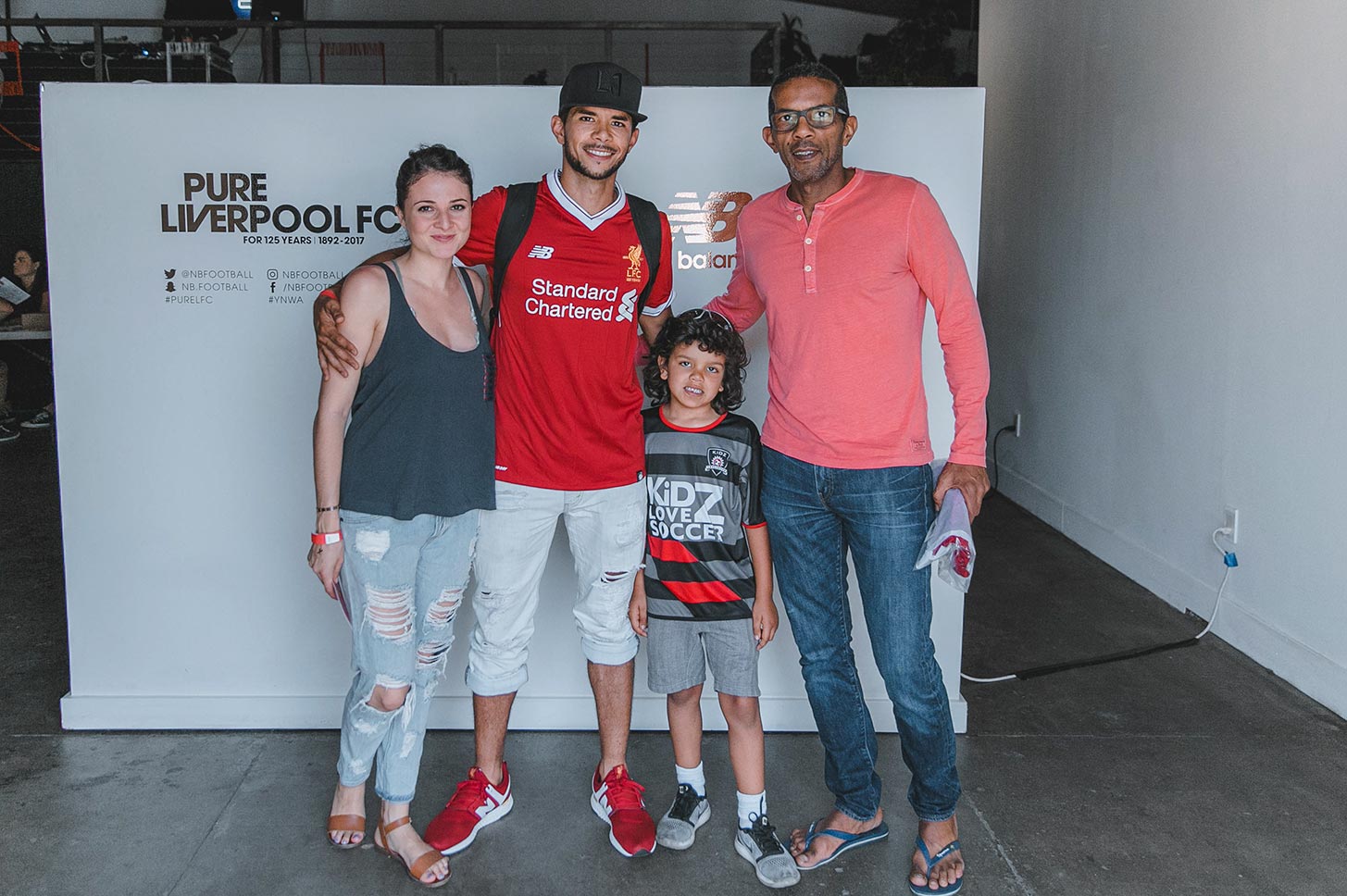 Besides Steven Gerrard…name your favorite Liverpool player.
Mia: That's tough. I'm not sure! [Laughs].
David: Oh, that'd be Coutinho. He plays forward.
Kacie: Um, you said besides Steven Gerrard…
Caitlyn: I'm gonna get his last name wrong. Simon…Mignolet?
Marc: Firmino, Coutinho. I'm a big fan of Brazilian players. I'm not Brazilian myself but I grew up watching them.
Jeffrey: That's a tough one, man. I was just playing Liverpool in FIFA so I should know this! I think Fernando Torres used to be on it, right?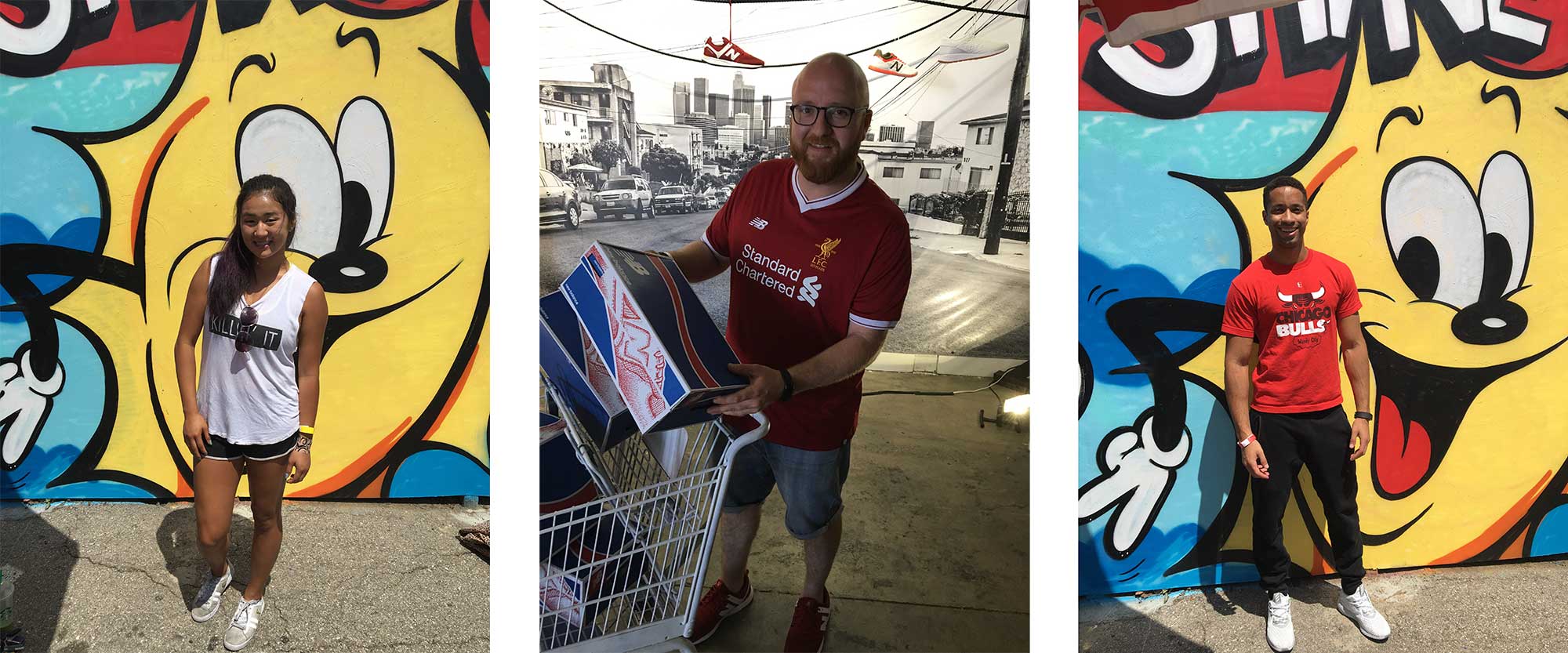 Explain the Offside Rule in 15 words or less.
Mia: So when the person that's about to go kick is behind the defender and they…
David: Are you going to count? Alright. 'Alright' doesn't count! You have, a player cannot be in front of the opponent's player facing the opponent's goalie…
Kacie: The players cannot be behind the defenders before the kicker gets the ball across.
Caitlyn: Don't be past the last defender.
Marc: You can't pass to a player on your team past an opponent on the field.
Jeffrey: You cannot have your team member ahead of you and also ahead of the defender…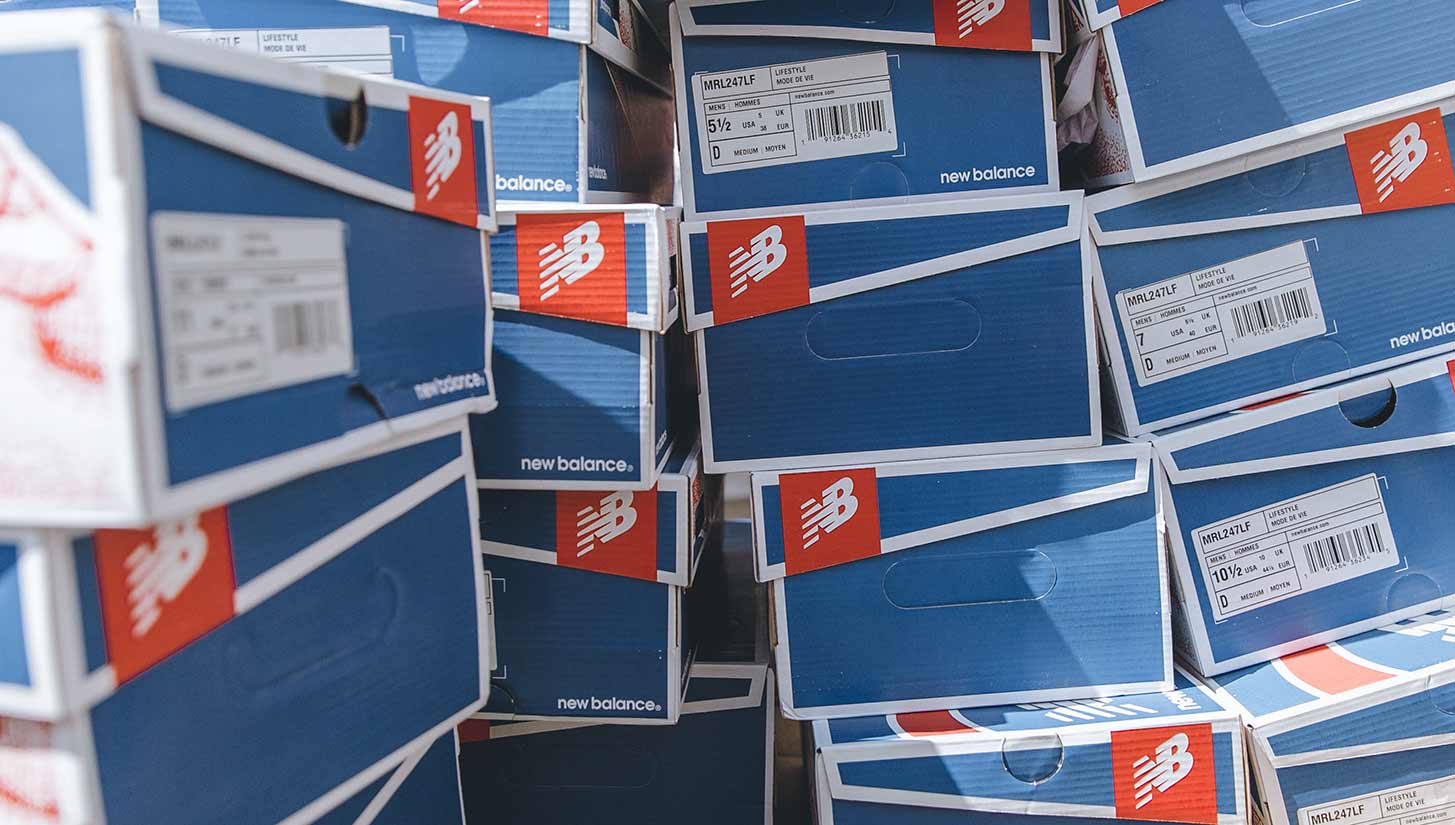 Today we're celebrating the 125th year anniversary of Liverpool FC.  How old do you think New Balance is? [Answer: 111 years old]
Mia: Um, I think they're…[friend whispering]. Um..111? Haha..!
David: I'm gonna take a wild guess and say 100 years.
Kacie: I know they're older than me…and I'm not much older than 21. I'm gonna go with like 85.
Caitlyn: One hundred and…ten..?
Marc: Damn. You're gonna put me on the spot here. I don't know…111? Ok, I want to say 111 years.
Jeffrey: That's a tough question. I'm gonna go 50, 60 years maybe?
Photography by Imad Bolotok / Crossbar FC.