For years, Brazil has been the vanguard of football creativity, style, and flair, not just in the traditional game, but in all facets — from street football, to futsal, to freestyle. That was most evident in this year's all-Brazilian Super Ball final in which Ricardinho triumphed over Pedrinho.
Despite the loss to his fellow countryman, Pedrinho, born Pedro Oliveira, still has an incredibly impressive resume that includes a 2014 Super Ball title and three Brazilian National Championships.

The 10-year freestyle veteran has a background in multiple sports and activities, including parkour, breakdancing, gymnastics, and karate, all of which have impacted his unique freestyle abilities. Currently living in Hong Kong, Pedrinho also runs a project, "How to Control the Ball", in which he teaches everyone from kids to adults football skills.
As with many freestylers, music has heavily influenced Pedrinho, and oftentimes it is music that gets him moving before a training session.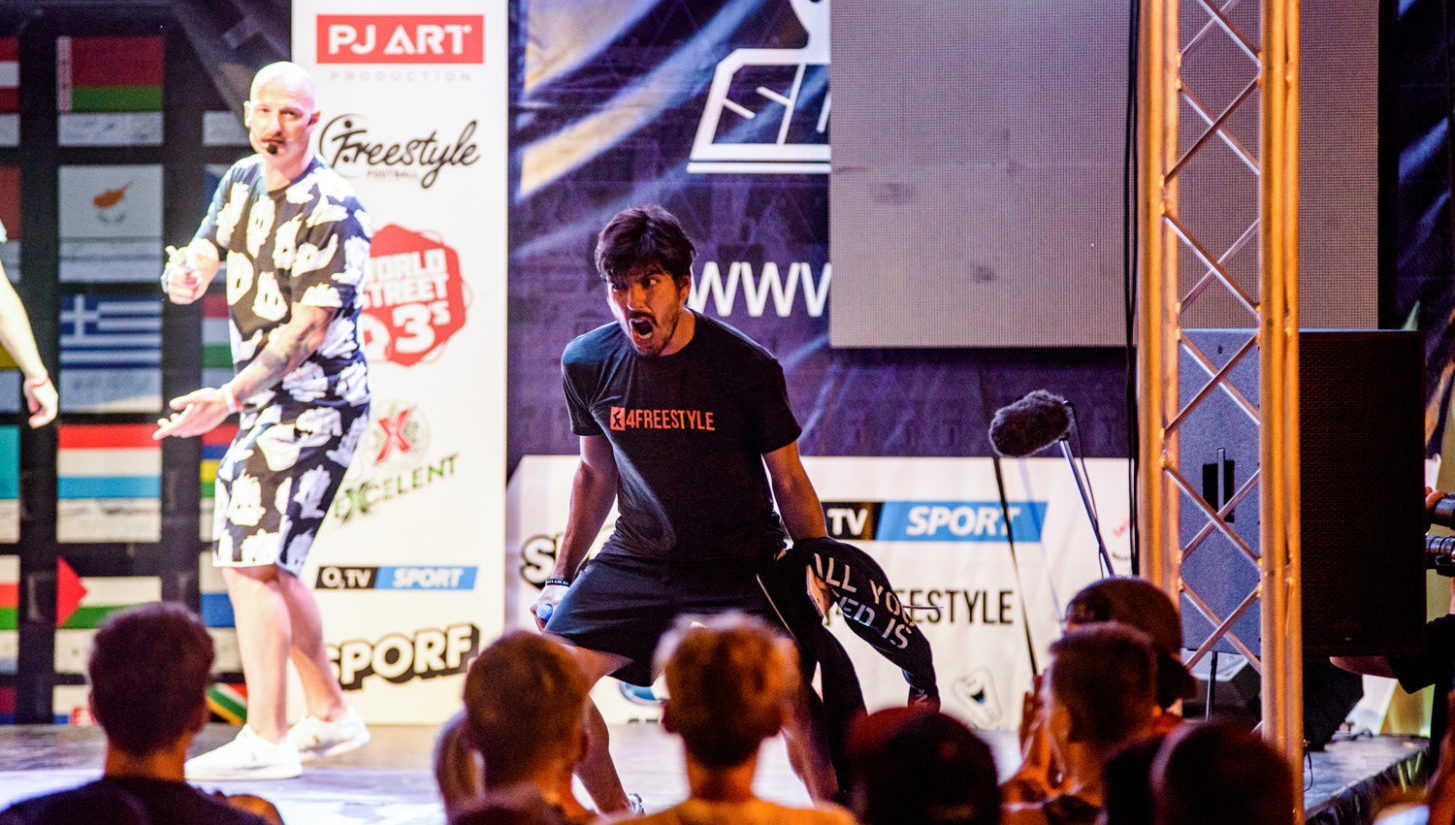 "Music has been around for thousands of years, and throughout different generations we've always seen different kind of body expressions through music," Pedrinho says. "It's unavoidable — music make us move no matter what. Once you realize how music connects you to freestyle, you will accumulate a lot of energy in your trainings. Normally I choose a fitting song to warm up and to practice. Start smooth and bring your funk on!"
Just like his freestyle flow, Pedrinho's freestyler's playlist is incredibly diverse, containing everything from alt-rock, to old-school soul, to hip-hop.
Follow Pedrinho on Instagram and listen to all of our Freestyler's Playlists here.