A pro footballer-turned-rapper, Knox Hill has carved a successful path in two daunting and difficult fields. Now a member of the Goluremi team, he's able to continue in both careers, pushing them to new levels in the process. 
They say all athletes want to be rappers and vice versa, but very few can make it in both realms. Knox Hill is one of those rare cases, having played football professionally in several countries and now giving back to his fans through music.
Hill grew up in Prince George's County, Maryland, surrounded by classic East Coast hip-hop. He always wrote as a child, whether it was poems, stories, or songs. But he found rap to be the ideal means of expression.
"I always felt like songs limited you because there's only so many lyrics that you can say in a song," he said. "Hip-hop is kind of unlimited in where you can take the lyricality of it."
He decided to take music seriously at the age of 18 while he was playing football around the world. Hill credits his playing time as giving him confidence with his music, especially to perform. He spent time with teams in Canada, Spain, Italy and Malta, with the longest stint of his career being with AFC Fylde, a team in England's fifth-division National League. Hill still resides in the UK, even though he retired from the professional game about a year and a half ago due to injury. He estimates he's rolled his ankle 50 times in his career and had to come to the realization that his body couldn't handle the sport anymore.
"I went and saw a specialist and he said, 'Look, do you want to have a family one day?'" Hill recalls. "I said, 'Yeah.' He said, 'You wanna have kids?' I said, 'Of course!' He goes, 'Do you wanna be able to play with those kids?' I said, 'Yeah.' He goes, 'Well you keep doing what you're doing, you won't be able to walk in about five or six years.' So that was kind of a wake up."
Hill has found solid success through rap apart from the beautiful game. He emphasizes the balance between entertainment and substance and wants listeners to be able to relate to his music. He gave his fans the chance to be a part of his latest full-length project, Samurai X, through a Kickstarter campaign.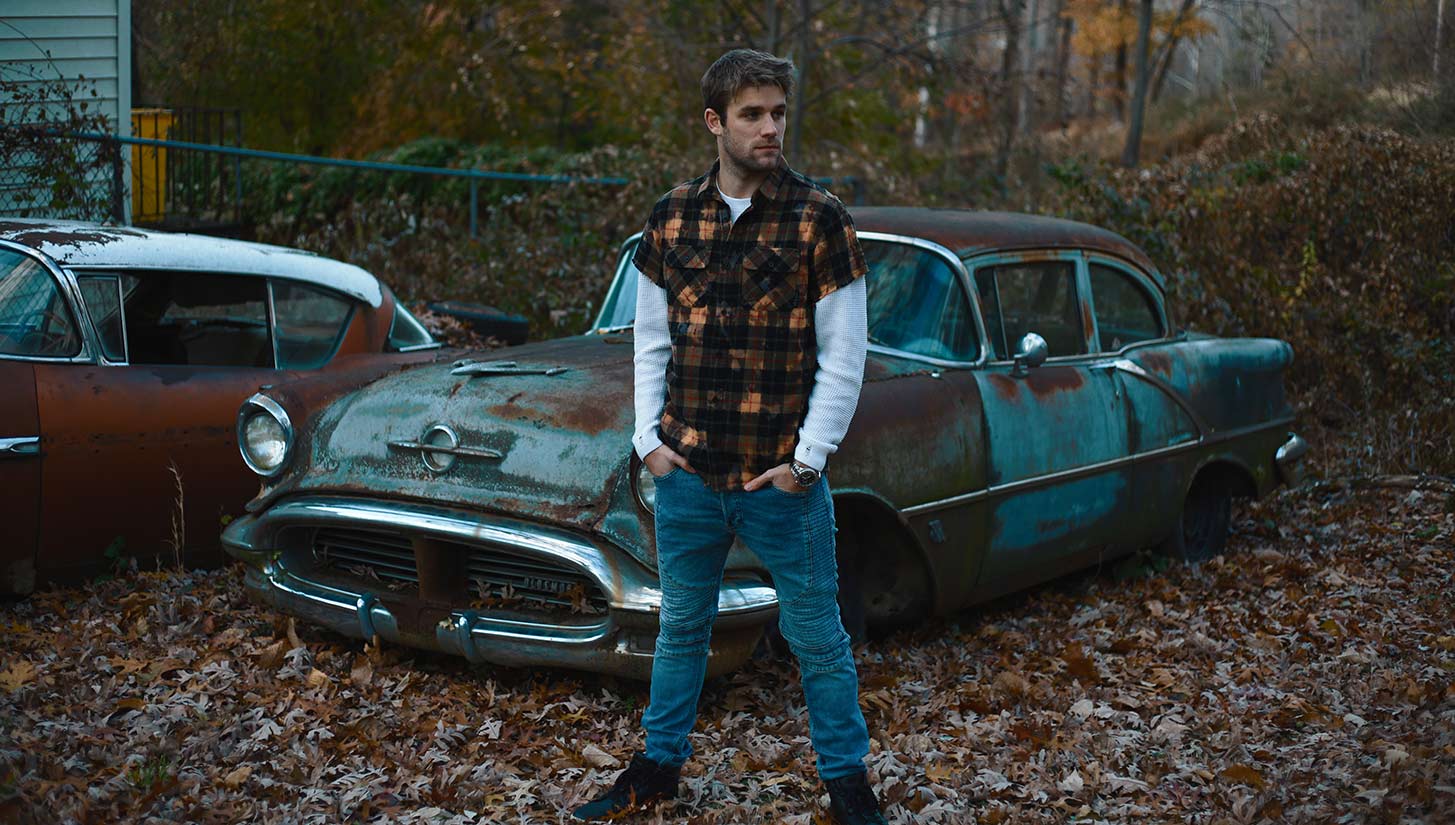 Upon embarking on his music career full time, Hill wanted to make sure to separate it from his football playing days and challenge himself to become a successful artist without the help of his pro athlete status.
"One of the things that was always important to me was that I never used soccer to grow my music," Hill said. "I always wanted to see if I could get it based off the talent of music alone. I didn't want to tap into my fans for soccer or into the team's fans and use that to push music. As I grew, I always wanted to keep music independent and separate."
However, he'd eventually find a way to combine both passions. While traversing the music landscape looking for places to grow his brand, he came across Goluremi, William John's YouTube channel for football tutorials and tips. He reached out offering to make music, knowing the difficulties YouTubers have finding unlicensed music to use for their videos. Hill made the outro for the channel, which was well received by many, and he and John kept in touch from there. The partnership grew to where John offered him a position to be on the team, moving from creating music behind the camera to participating in the challenges and drills in front of it.
Hill has seen how many different YouTube channels operate and he knows that Goluremi is the real deal. He has a similar passion as the rest of the Goluremi team to share something authentic with his fans.
"I've been lucky enough to work with a lot of I guess you could say influencers or high-level YouTube channels," Hill said. "I've worked with guys with millions of subscribers and I've worked with smaller guys. One thing I've noticed especially on the soccer side, is when I get to meet these people behind closed doors, they're out for themselves. They just want to grow their fame. They want to make a living off of it and they think it's cool that they're doing YouTube and they've got all this following.
"Whereas you sit down and you talk to Will and none of those sentences come to mind with him. He doesn't even mention it, about wanting to be big for himself. He's always asking how can we help players that want to be professionals? Or how can we help players currently at a high level? It's always how can we give back to people? How can we inspire people? To me, that's what's cool. That's what strikes me about what's unique to the channel. It's not just a face, it's not just a brand — it's a movement. It's a culture that we're trying to create."
Stay up to date with Knox Hill's music by subscribing to his YouTube channel.