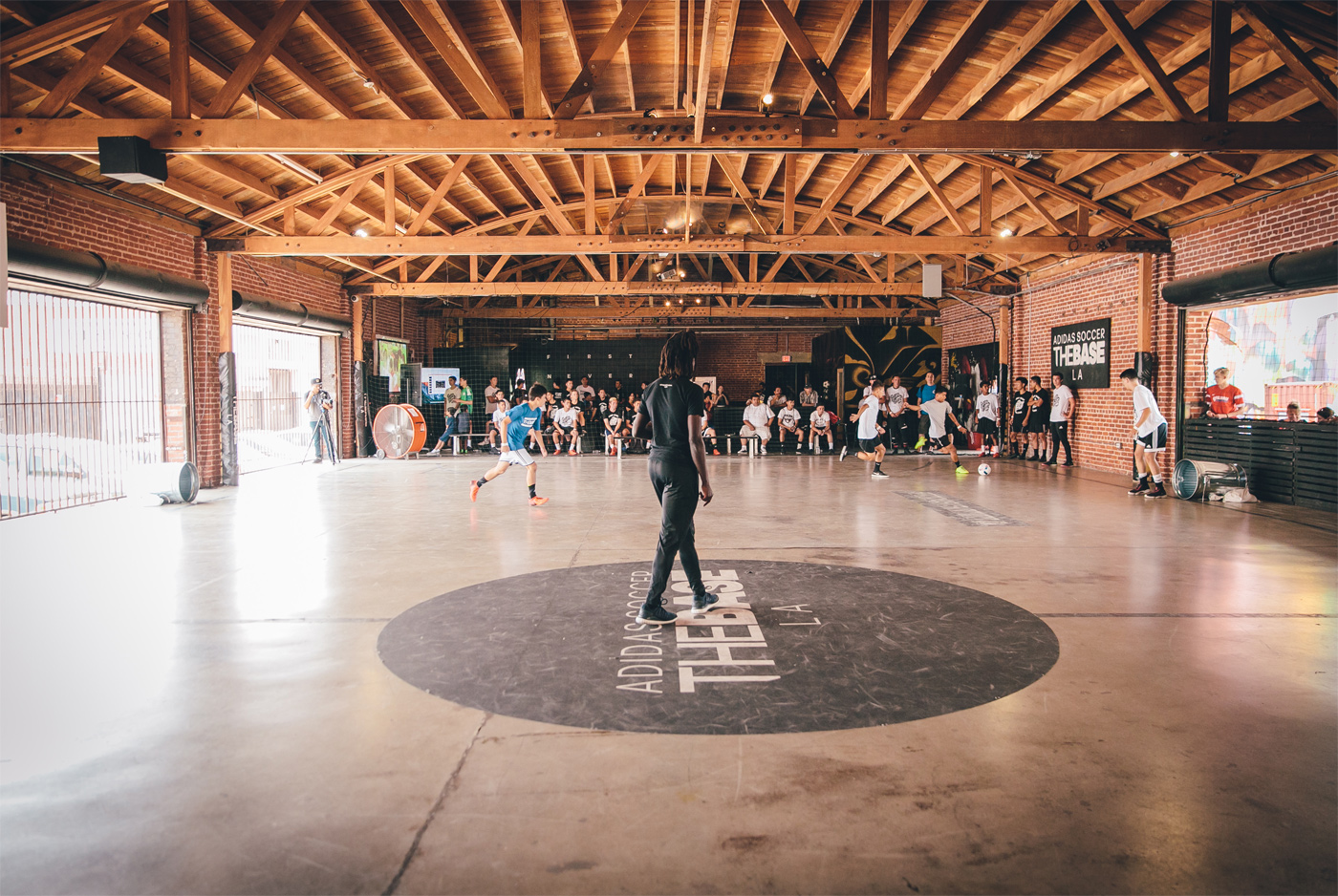 2016 is about to come to an end, but there's still a few weeks to finish the year doing what we love. Football! Here are some upcoming freestyle, street ball, and futsal competitions to close out the year with a bang.
Women's Gateway Showcase, Nov. 18 – 20: Presented by Gildan, this event provides athletes the opportunity to display their talents in front of college coaches. The Gateway takes place in different locations (all within minutes of each other) in Cincinnati, Ohio.
L.A. Galaxy Soccer Center 5v5 Futsal Tournament, Nov. 19:  This recreational tournament takes place in Torrance, CA. Organized by Copa Cabana Sports, the registration deadline is Nov. 12, with a $275 team fee.
Boston Fall Classic, Nov 19: Teams from all over the North East and New England will face each other in Marlboro, Massachusetts. $509 team fee.
Hempfield Adidas Fall Classic, Nov. 19-20: 700 teams, 12,000 players, coaches, and fans will go to Lancaster, Pennsylvania to enjoy tournament games for U8 to U19. This tournament is one of the largest and friendliest in Pennsylvania and attracts teams from nine states each year.
Outbreak Soccer Center 5v5 Futsal Tournament, Dec. 3: Hosted by Copa Cabana, this futsal event is happening in Huntington Beach. Deadline to register is Nov. 26, with a $275 team fee.
Asian Freestyle Football Championships and International Open Show Flow, Dec. 8-10: Hosted this year in Davao, Philippines, the Asian Freestyle Football Federation (F3) is introducing an international open show flow for freestylers worldwide.
L.A. Winter Classic, Dec. 10, 2016: The Soccer Resort 7v7 L.A. Winter Classic, hosted in the StubHub Center, guarantees four 30-minute games in co-ed, men's, women's and over 30/40 divisions.
Copa USA National Fives 5v5, Dec. 17: Right here in L.A., the largest amateur 5v5 tournament in the world is just a few weeks away. Need some proof? Well, we're talking about a meeting of athletes from 40 countries.
New Year's Soccer Tournament, Dec. 31: From 9 a.m. to 2 p.m., at the OC Great Park in the city of Irvine, CA, this one-day tournament is a great way to close 2016.
Have an event coming up? Let us know at [email protected].