In our latest episode of Face Time, we catch up with 2020 MLS SuperDraft first-round pick Miguel Berry to discuss his rookie season, time with the Columbus Crew, and growing up in Barcelona. 
There are plenty of tributaries that feed the roaring MLS river, making it unique from most other American sports. From homegrowns to transfers to loans, if you picked out a handful of MLS players at random, chances are they'll all have taken different paths to the league.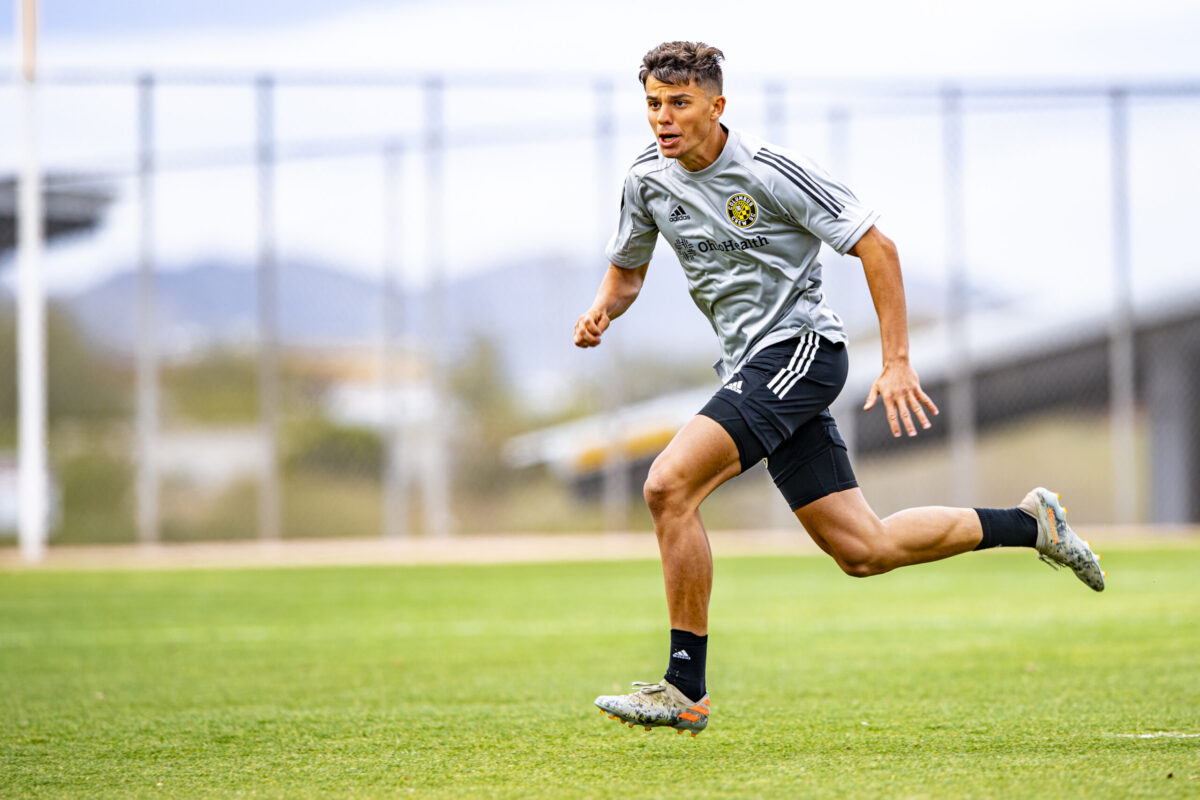 If there's a "traditional American route," however, Miguel Berry took it.
After starring for four years at the University of San Diego, the Columbus Crew selected him with the seventh pick in the 2020 MLS SuperDraft. A team stacked with forwards, Berry hasn't seen any action with the Crew yet, but he's gained valuable insight from veterans like Gyasi Zardes and Fanendo Adi during training and at the MLS Is Back Tournament in Orlando. With over 125 MLS goals scored between the both of them, there are few better mentors Berry could've received so early in his career.
In an effort to give the young rookie some playing time, the Crew sent Berry out on loan to USL Championship side San Diego Loyal in August — where he's gotten mentorship from another elite MLS goalscorer in Loyal head coach Landon Donovan. Since joining the team, Berry has scored twice, both goals coming in a match against LA Galaxy II earlier this month.
But just because Berry's journey to going pro was typical of American athletes, doesn't mean his overall sports experience was too. Born in Barcelona, Berry and his family moved to San Diego when he was 8. Adjusting to life and soccer in America was difficult for him at first, but he was able to overcome those obstacles and he's now reached his goal of becoming a professional.
In our latest edition of Face Time, we sat down with Berry to discuss the adjustments he had to make when he came from Spain to the United States, the locker room chemistry that has led to the Crew's successful 2020 season, and his thoughts on iconic San Diego foods — from tacos to California burritos.
You can watch the entire video above, and be sure to follow Miguel Berry on Instagram to stay up to date with his latest moves.