As New York — and most of the country for that matter — rests on quarantine, the following piece looks at Song'E Napule, an Italian staple that offers a taste of Neapolitan pizza and football in the heart of Manhattan.
It's 6 p.m. on a damp, wintry New York City night, but the smell of fresh tomato sauce spreads out onto West Houston street. The smoke escapes from the wood-burning oven, melting the buffalo mozzarella and singeing the outer layers of the crust. It rises, sheltering between the plethora of Napoli jerseys and scarves hung precariously from the ceiling. The bright lights and car honking fades as Neapolitan music overcomes you. One is instantly transported to Forcella, right in the heart of Naples.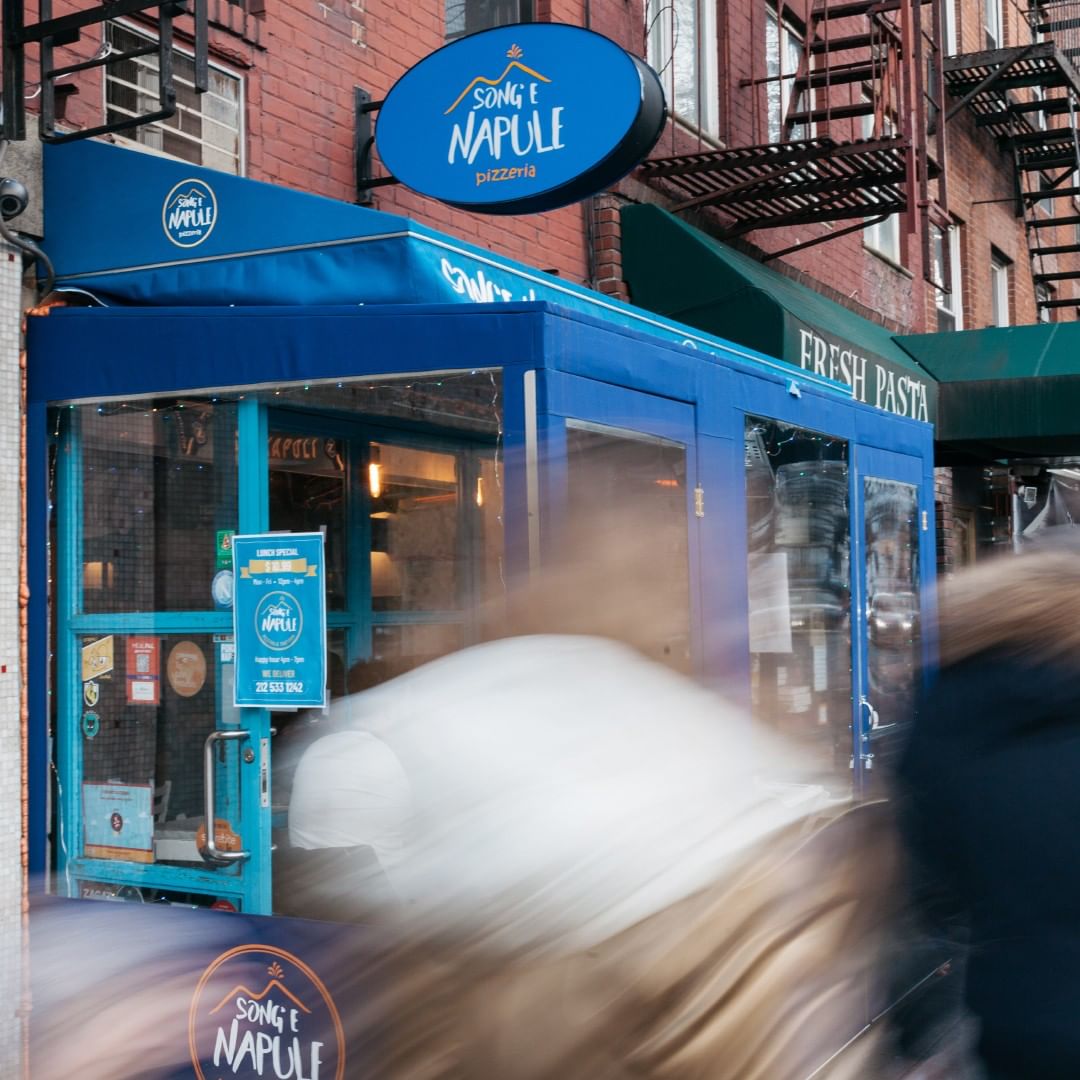 Bypassers poke their heads through the plastic vinyl, peering beyond the vast array of Diego Maradona apparel to make eye contact with a server and hope for an open table. If you don't have reservations, shame on you. "Oh guagliun!" is shouted from behind the pizza oven. That's head chef and owner Ciro Iovine, calling in another set of guests to their tightly-knit tables. His name is boldly printed on the back of the classic Napoli shirt he's wearing, a uniform shared by the rest of his staff. For a moment you ask yourself, are you on the corner of Greenwich Village, or having Sunday dinner after a match at the San Paolo?
Iovine takes pride in his self-titled "den," moving infinitely to build relations with guests, handle their plates, and manage incoming inventory. It's an endless tarantella to make sure everything stays on track. The restaurant is a project five years in existence, carved from a lifetime of dedication. An obvious lifelong Napoli fan, Ciro has colored every part of his restaurant in Partenopei blue, touching and decorating every corner and crevice with his hometown club.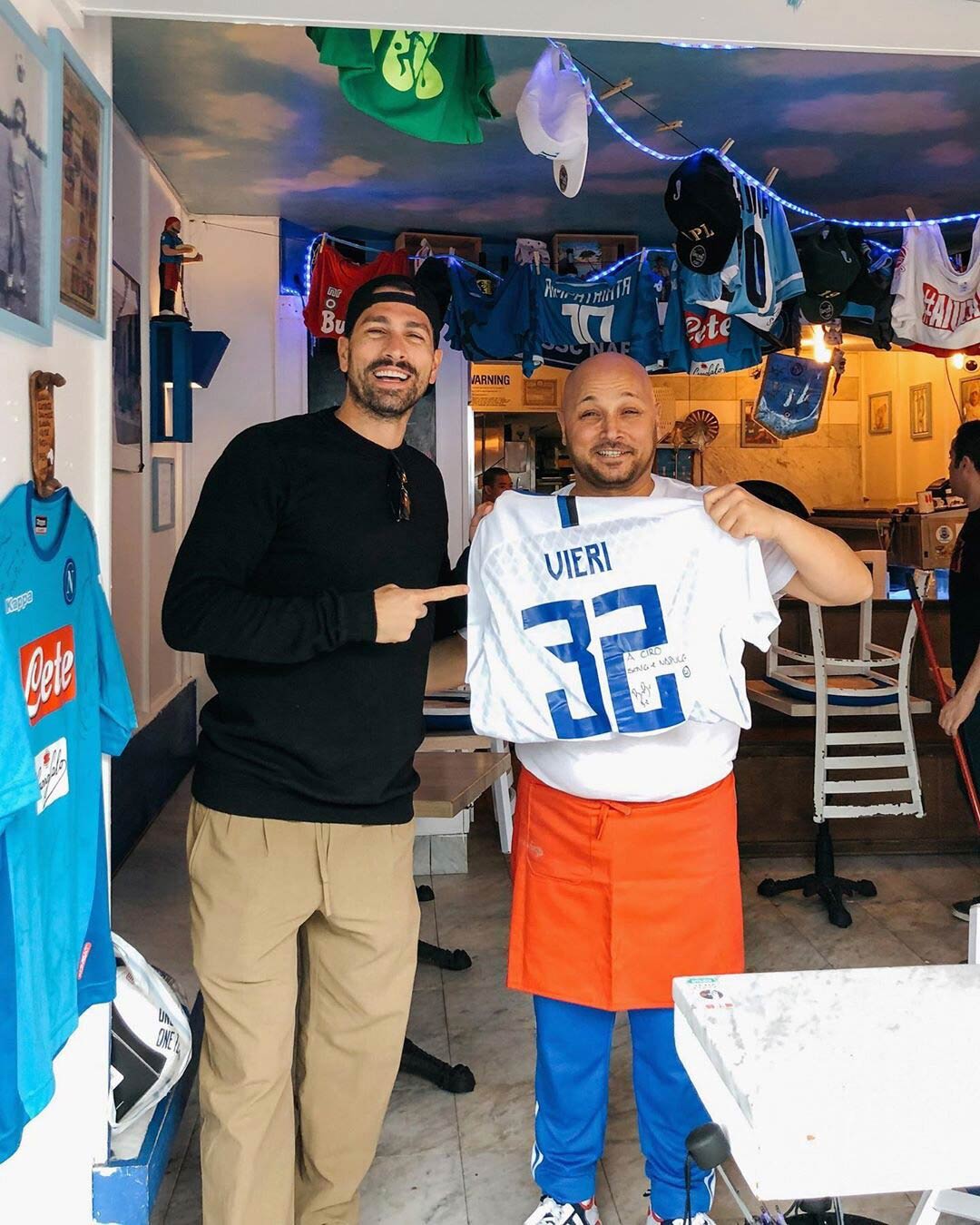 It's hard to believe that just a month ago we were able to enjoy the hot pies and banter in Iovine's cozy abode. The coronavirus pandemic has struck the restaurant industry particularly hard, and while many have opted to remain open for delivery and takeout, Song'E Napule has temporarily closed. According to an Instagram post, the restaurant has donated its pantry of ingredients and supplies to those who need it most.
It's unclear when the restaurant will open its doors, but I can assure you it will be one of my first stops (or takeout orders) once it does. After a pizza or two, the one dessert I beg you to order is the Pallone di Maradona — a deep fried pizza smothered in Nutella, then baked to caramelize the sugar on top. Then, Ciro comes with his Nutella shots, and you better open wide. It's X-rated chocalatey-hazelnut bliss.
You might not like the toilet paper if you're a Juventus fan, but one need not support Napoli to feel the southern hospitality within Song'E Napule's doors. I'm not going to divulge all the dishes and charms that make it the best pizza spot in New York City, but just let me know how you're enjoying your new Napoli niche when the restaurants are reopened.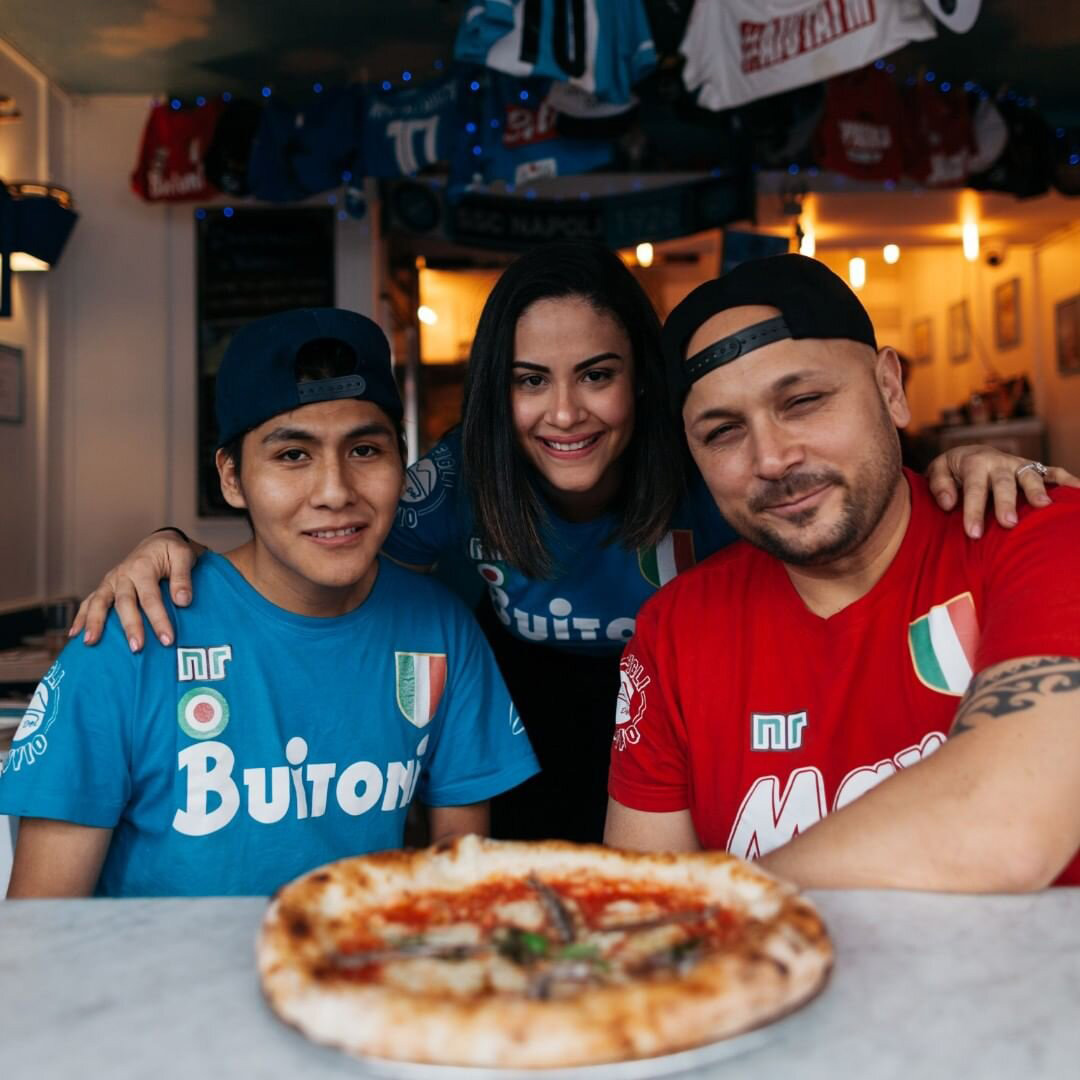 Infamous Italian magazine Gambero Rosso recently awarded Song'E Napule as the best pizza in New York City. Follow the restaurant on Instagram to stay up to date with its operational status.