Widely regarded as the top defensive prospect in the 2019 MLS Superdraft class, we caught up with Vancouver, British Columbia native Callum Montgomery to discuss his pro career aspirations, MLS Combine experience, and what he's most excited for about tomorrow's draft. 
After starring at the University of North Carolina Charlotte for four years, Callum Montgomery has become the top center back prospect in the 2019 MLS Superdraft class. Montgomery's 6-foot-2 frame combined with his left-footedness and clean ball skills have scouts drooling over him, and he is projected to be a top-five pick in tomorrow's draft.
We caught up with the Canadian rookie-to-be via Instagram TV in Orlando for the MLS Combine, discussing what his combine experience has been like, his rookie season milestones, and the MLS stars he looks forward to playing with most. Below are some highlights of the interview, and you can view it in its entirety on the Urban Pitch Instagram TV channel.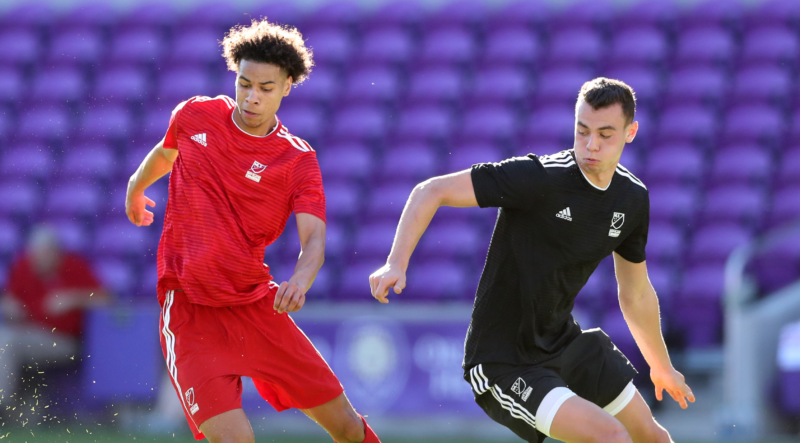 Urban Pitch: What has the draft combine been like so far? Have you gotten early taste of what the MLS life is like?
Callum Montgomery: The combine has been awesome. It's been a cool experience to come together and play with the best kids in their position from all over the country. From watching these guys on TV to walking through a lobby and seeing all these big names that you recognize — it's been fun and I'm just happy to be here.
I can't complain either about where they put us up. We're staying in the Ritz-Carlton in Orlando, and the MLS has definitely gone all-out for this.
What goals or milestones do you have for your first year as a pro?
First of all, I want to sign a contract. Just because you get drafted, it doesn't guarantee a contract. So I want to go into preseason and really earn that contract to show that I deserve to be in that group. And then after that, one of my goals is I want to be a part of that 18-man game day squad every single game if I can, potentially even fighting for minutes.
Which players are you looking forward to playing against the most and why?
The league is getting better every year, but you've got to look forward to playing against the staples — Schweinsteiger, Ibrahimovic, and Wayne Rooney. Hopefully I'll get the opportunity to line up against them or even be in their locker room and learn the professional side of the game from them. That'd be an unbelievable experience.
North Carolina barbecue or Canadian poutine? 
I have to say I've made the switch — I've been converted. I'm a barbecue guy over poutine every single time now. I like poutine as much as the next guy, but it just doesn't beat a good barbecue.
Photos by Andy Mead for MLS. 
Check out the entire conversation on Instagram TV, and be sure to give Callum a follow while you're at it.