Ever wonder what it's like to be in one of MLS' rowdiest supporters' groups? We are taking fully immersive experiences with the league's most passionate fanbases, starting with LAFC's 3252 — which has emphatically made a name for itself in just its second year on the national stage. 
The supporters' section experience in LAFC's Banc of California Stadium is literally the worst-kept secret in Los Angeles. One of the best live sporting experiences you'll find anywhere, 3,252 fans cram into the stadium's North End, shouting, cheering, and beer showering their way through the match's 90 minutes. Since the Banc's opening last year, and even before it, the 3252 supporters have created an absolutely pulsating energy which reverberates throughout any stadium they occupy in significant numbers.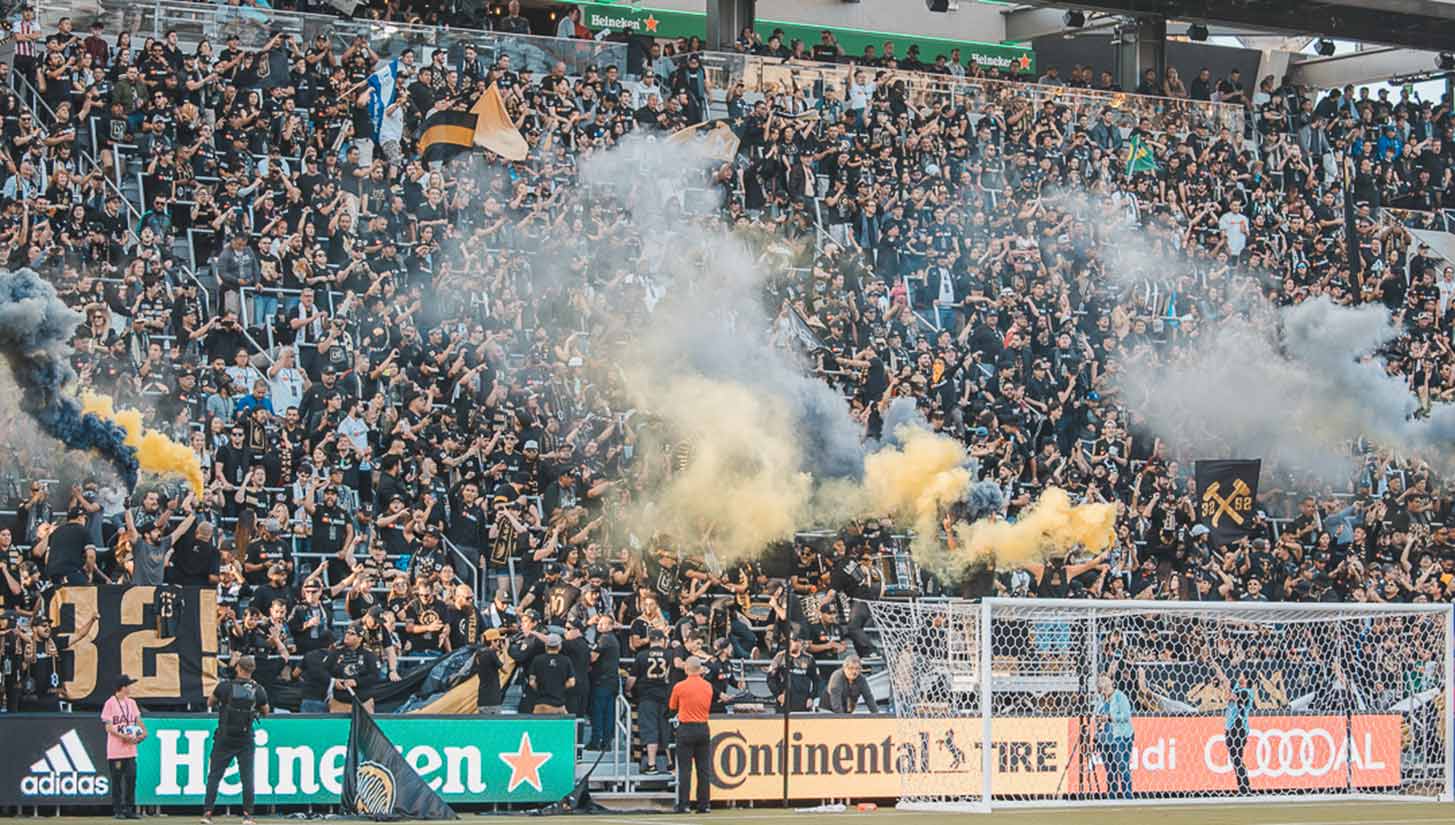 Their energy has attracted many curious eyes to the little stadium next to the Los Angeles Memorial Coliseum in Exposition Park, drawn to the aroma of smoke bombs and freshly cut grass and captivated by the mosaic of waving flags and hoisted scarves. Those who take the plunge into buying supporters' tickets and wading into the sea of humanity that is the North End should ask themselves, "Am I wearing something I don't mind washing later? Did I stretch beforehand? Am I hydrated?"
In the controlled chaos of the North End there's beer showers, scarf swinging, yelling, drumming, and chanting which will leave you huffing and puffing like you just got out of your morning spin class session. To get a better idea of what goes into creating the experience, we caught up with current 3252 president Jimmy Lopez at a flag painting session, discussing how he runs one of the wildest supporter sections in MLS, and how it forever changed his life.
The Leadership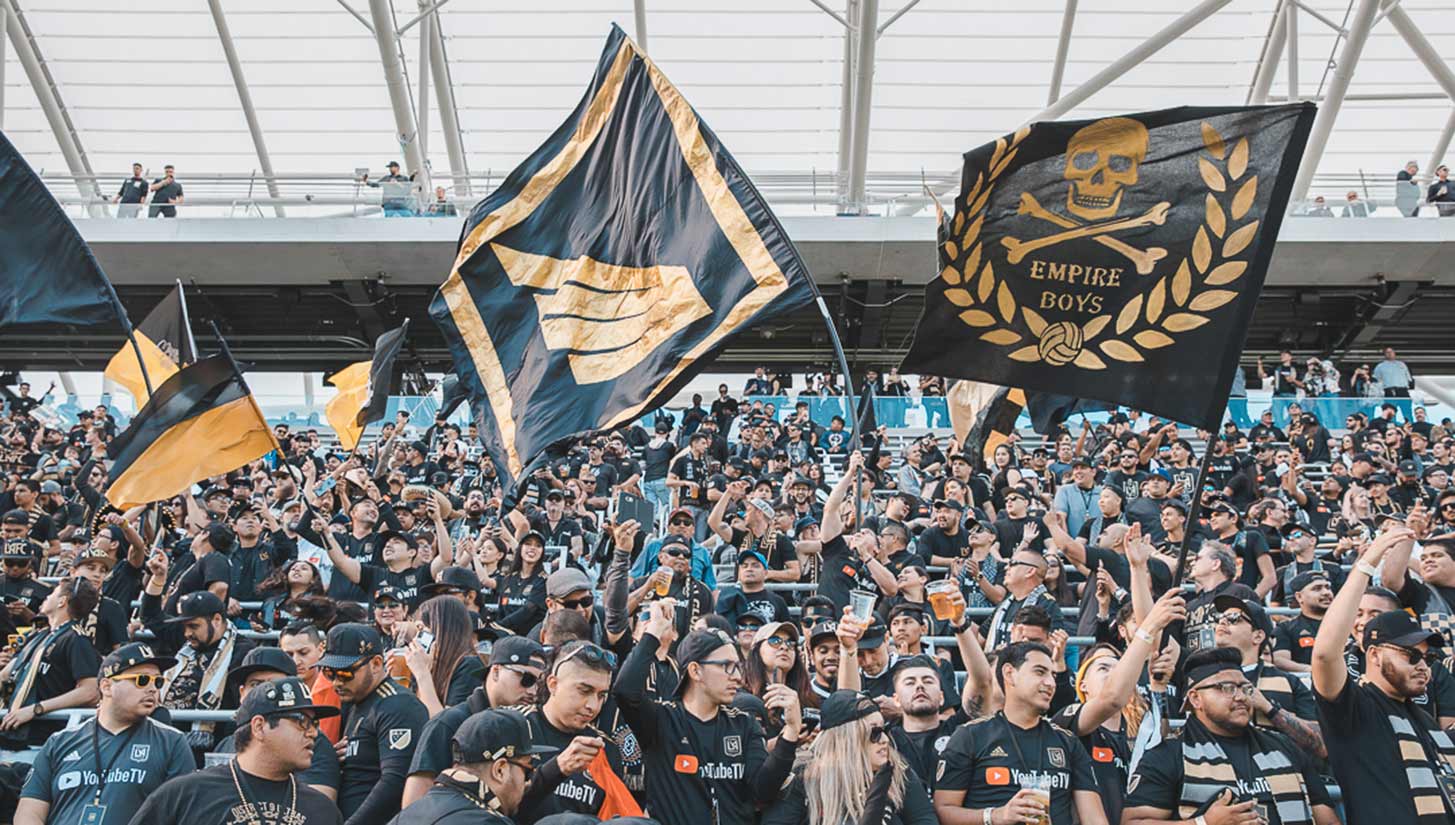 Lopez has been a soccer fanatic his entire life. His love of the game began on the school playground, where he discovered his infatuation for it amongst his classmates. He'd always been a fan of the game, claiming Manchester United as his first love before LAFC, but he wasn't as involved with American soccer until he joined the Black Army 1850. He was a member prior to LAFC's inception, and credits the supporters' group with getting him into MLS.
"We were part of Chivas USA, and then when they went under, we still were active in the community," Lopez said. "We'd go to USL matches, we did everything we could just to keep football in our hearts. We found ways to keep our group relevant because we did a lot of community service. So that was very important to us to tie the community service aspect to football."
The 3252 continues to put a huge emphasis on serving its community, which stems from the leftover Chivas USA supporters' groups. In addition to the Black Army, Chivas' Union Ultras — now known as the District 9 Ultras — stuck together after the team folded. In their fledgling days, LAFC reached out to both groups directly to create a supporter-driven culture around the new club. According to Lopez (and many others), the front office support is a major factor that sets the 3252 apart from the rest of MLS' supporters' groups.
Lopez, along with his wife Cassie, both serve in leadership roles in the 3252 and Black Army 1850. Jimmy is president of both groups, while Cassie is the Black Army's head of community development and scribe, as well as a drummer in the 3252.
"I wouldn't be able to marry someone who wasn't as involved in it as me because it has just taken over our lives in all honesty," Jimmy said.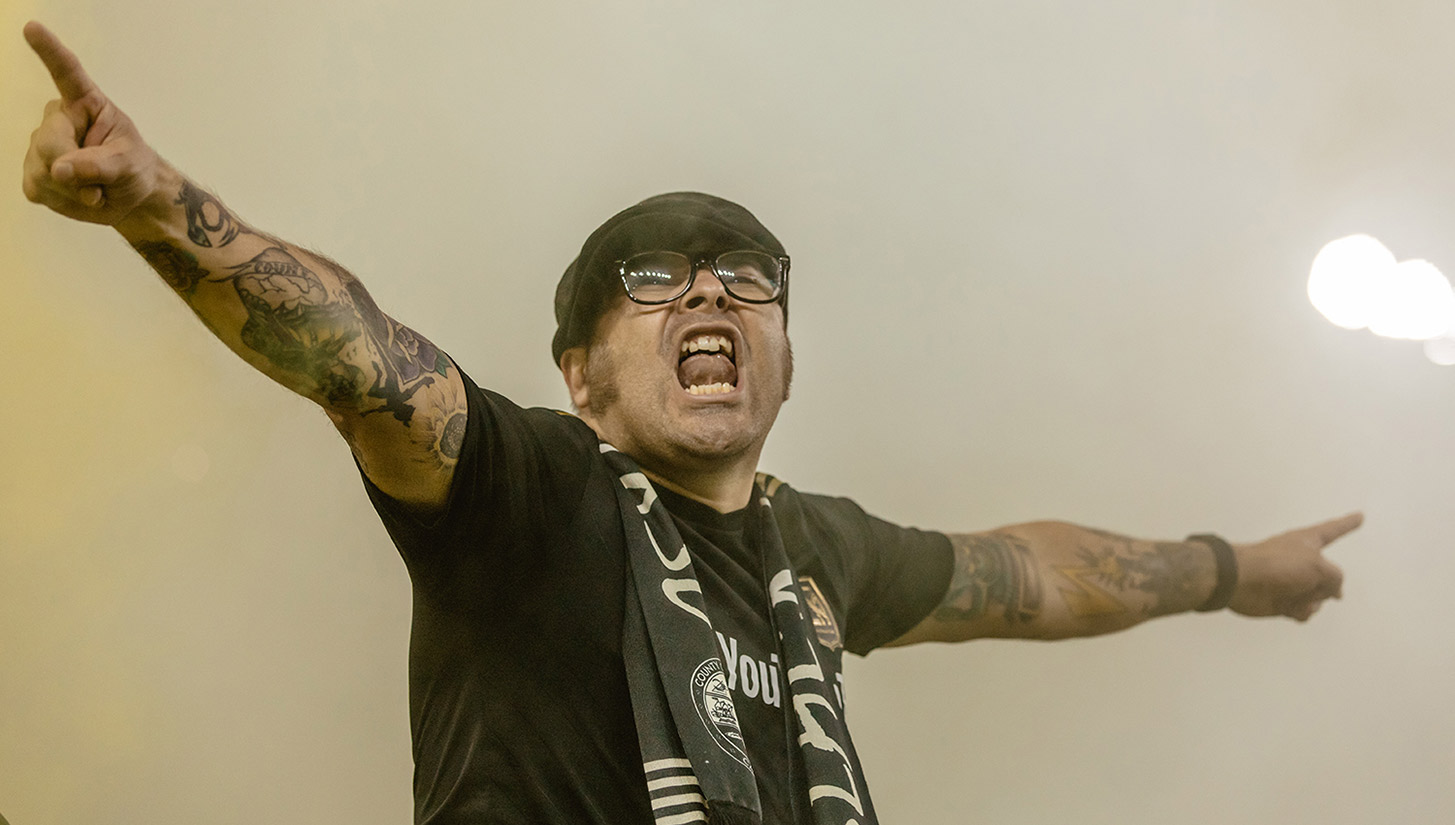 Just to get an idea of how much it has made an impact on them, Jimmy proposed to Cassie on the field before a match last season. He'd originally planned to pop the question in Cancun until LAFC Executive Vice President of Brand and Community Rich Orosco suggested he do it at the sparkling new Banc of California Stadium. A perfect venue for the two ultras with black and gold running in their veins.
Jimmy is an embodiment of what the 3252 is all about. During our interview at the flag painting session, he was approached by a new fan and he walked him through the entire process of picking a supporters' group. We attended a match together, and afterword, I went over to thank him for his time, only to find him helping to return a lost phone to someone. He doesn't just talk the talk — he walks it too.
The 3252 Matchday Experience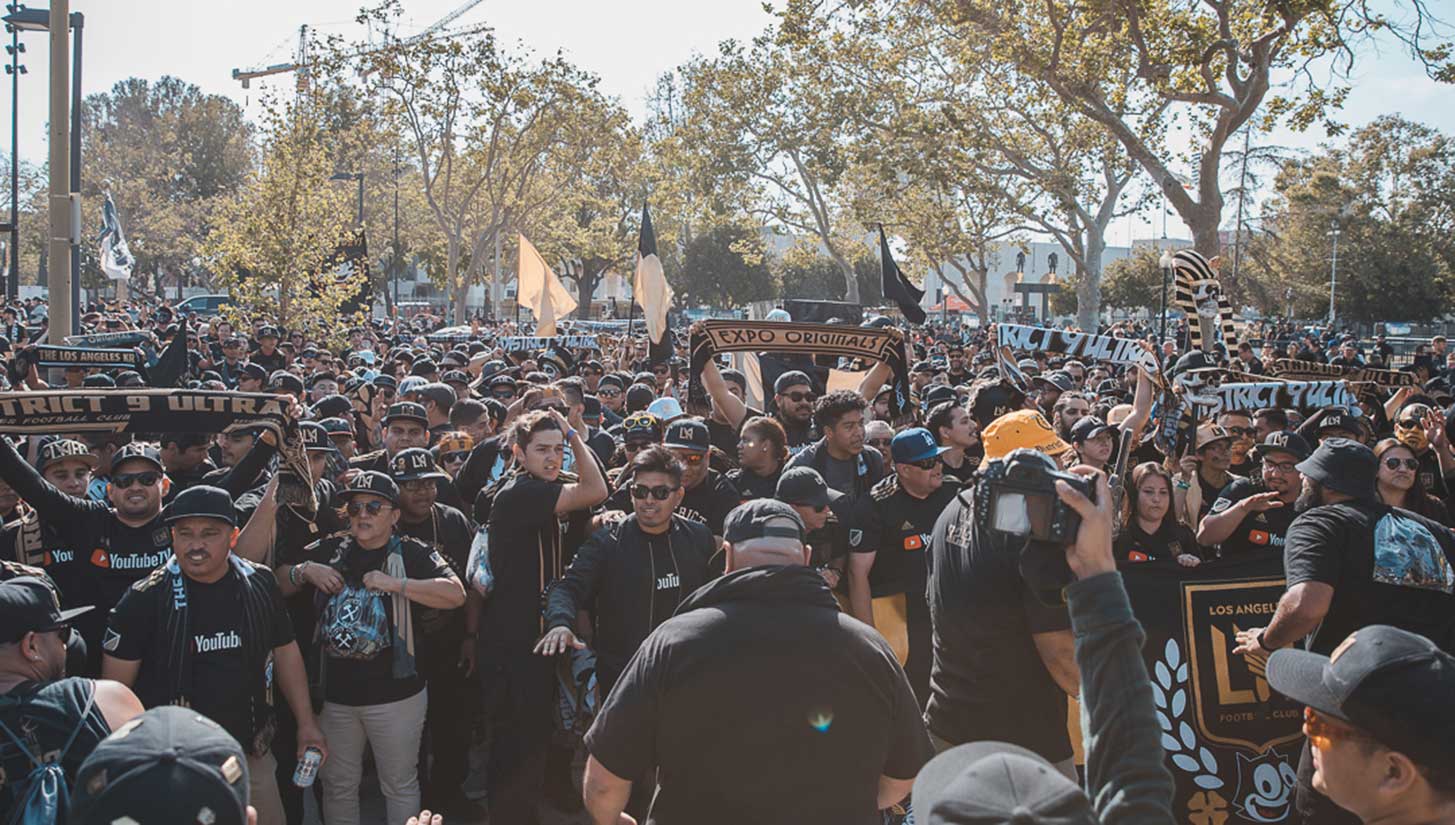 Hours before the match begins, 3252 diehards gather at Christmas Tree Lane, a narrow patch of grass between the parking lot and the back of the North End, to kick things off. And when we say hours, we mean it — much of the festivities wrap up when the stadium opens a full 90 minutes before kickoff. Fans flock into the North End as early as possible, as seats are first come, first serve.
Another reason to get to the stadium early is the pre-match entertainment. In addition to the 3252 leading the rest of the stadium in a rousing rendition of the National Anthem, there's a falcon flight with the honorary falconer changing every week. We don't know if people are more excited for the bird or the rotating cast of celebrities who bring the falcon out, but it's hype either way.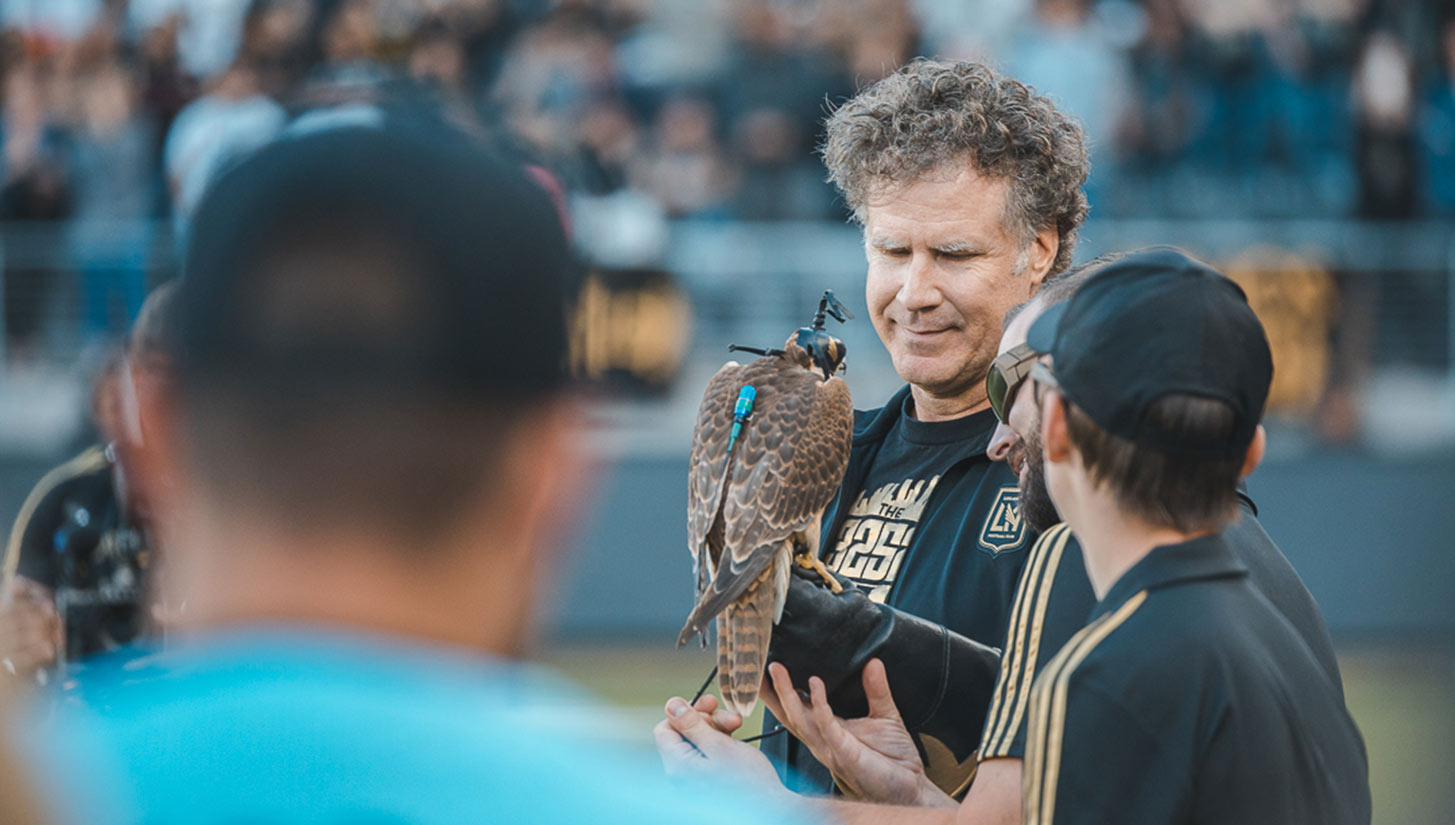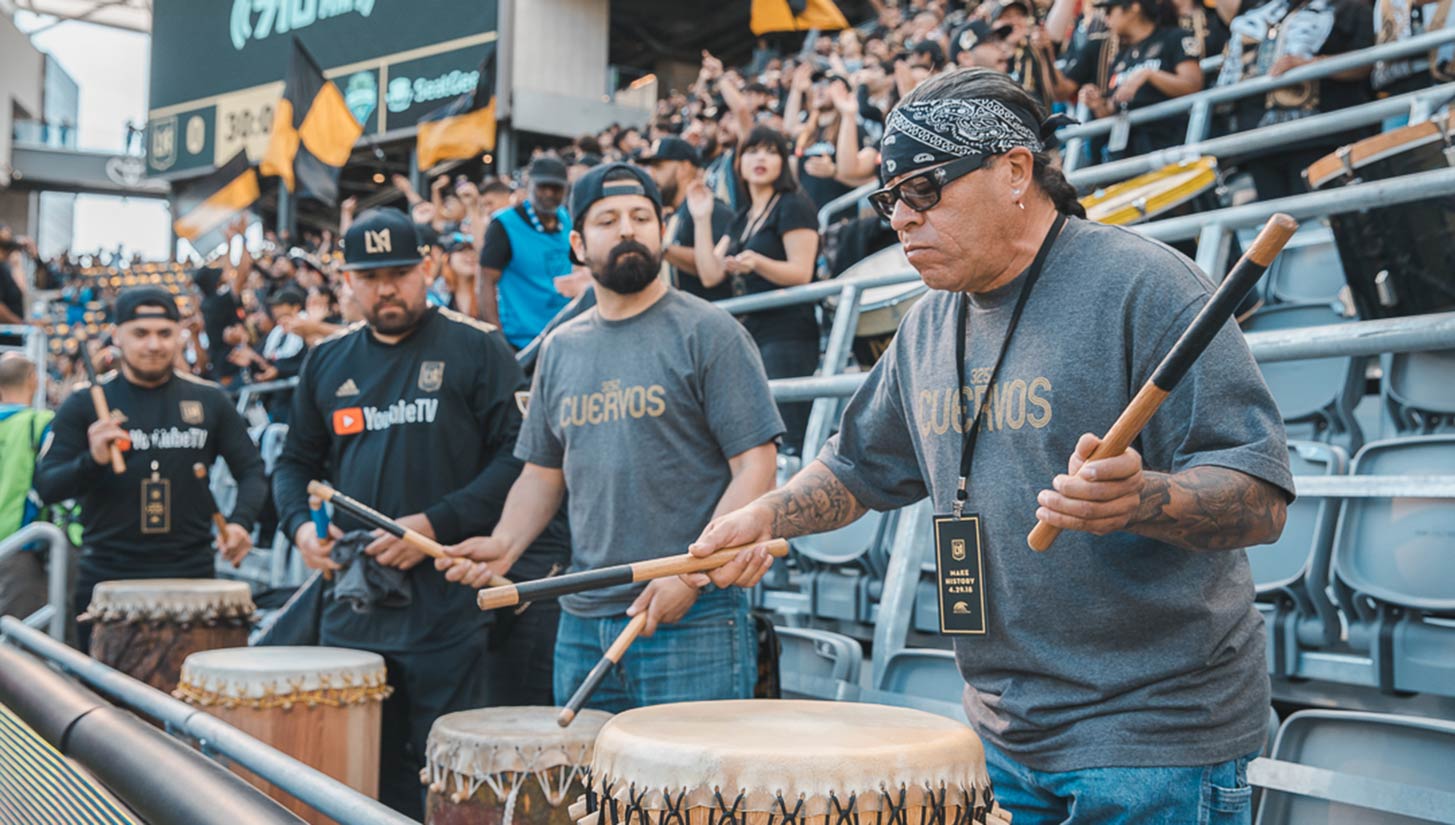 Once the teams come out and the lineups are announced, the 3252 will begin to lead their chants, an assortment of catchy ditties both original and inspired by others from around the world. Capos positioned on three stands at the base of the North End start and lead the chants, using a crossed-arm signal to silence the crowd when they want to change them up.
3252 supporters place flags all around the North End, giving every fan the chance to wildly wave one. This simple act creates camaraderie among the supporters and makes for an inclusive experience. Even if you aren't a super fan with a scarf wrapped around your face imploring your fellow fans to cheer harder and louder, you still have the chance to participate. We saw one such fan ask a diehard supporter to briefly wave his flag before returning it and gleefully thanking him for the experience.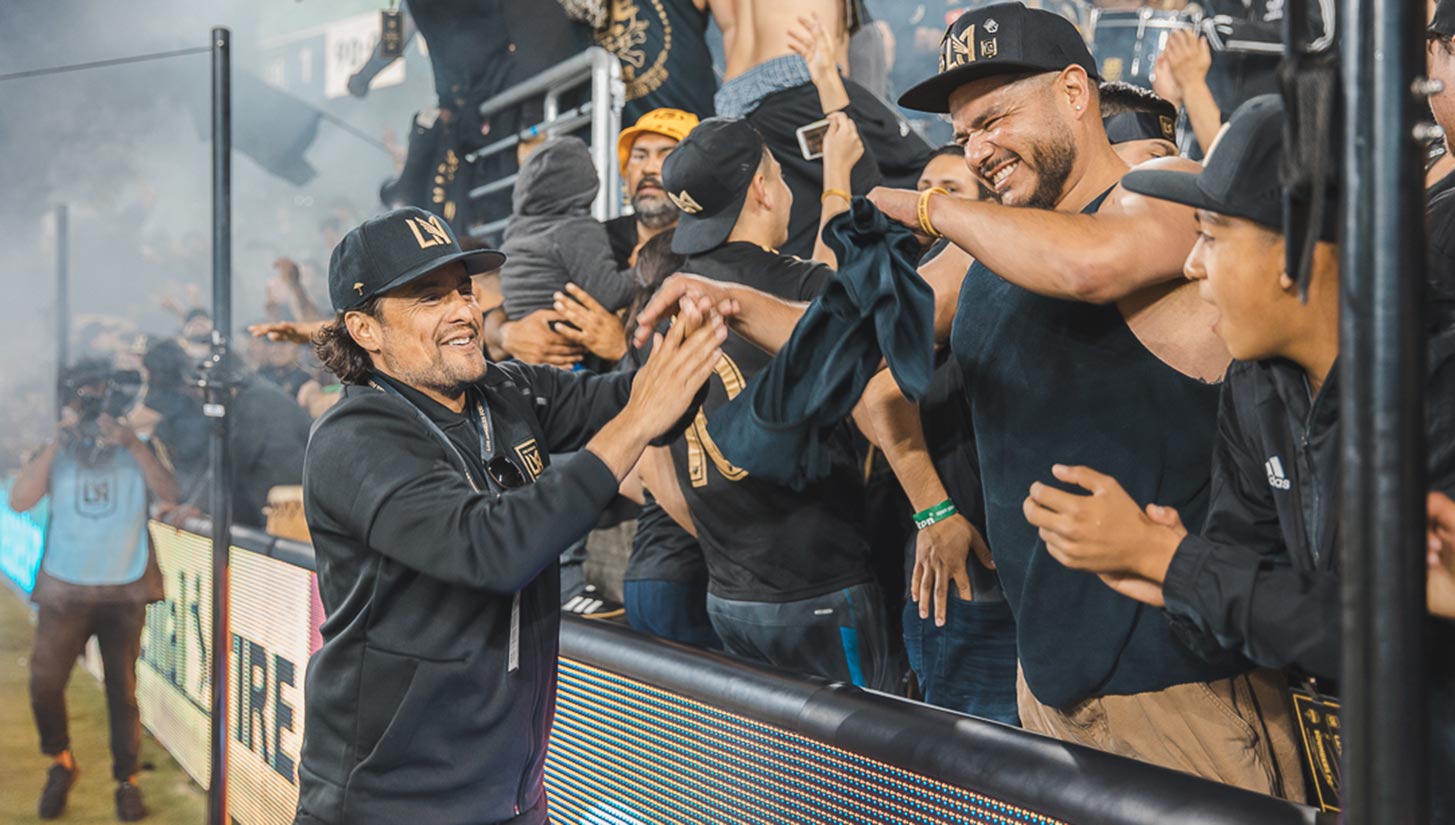 After the match, 3252 supporters stay in the North End and wait to welcome the team's man of the match. Once the game's MVP takes a picture in front of the supporters, he leads the team, and the rest of the stadium, in a victory chant. Manager Bob Bradley also usually comes over to thank the supporters, before the stadium empties after a long day. (We recommend hitting up any of the army of hot dog carts on the way out if you're still hungry.)
Community Impact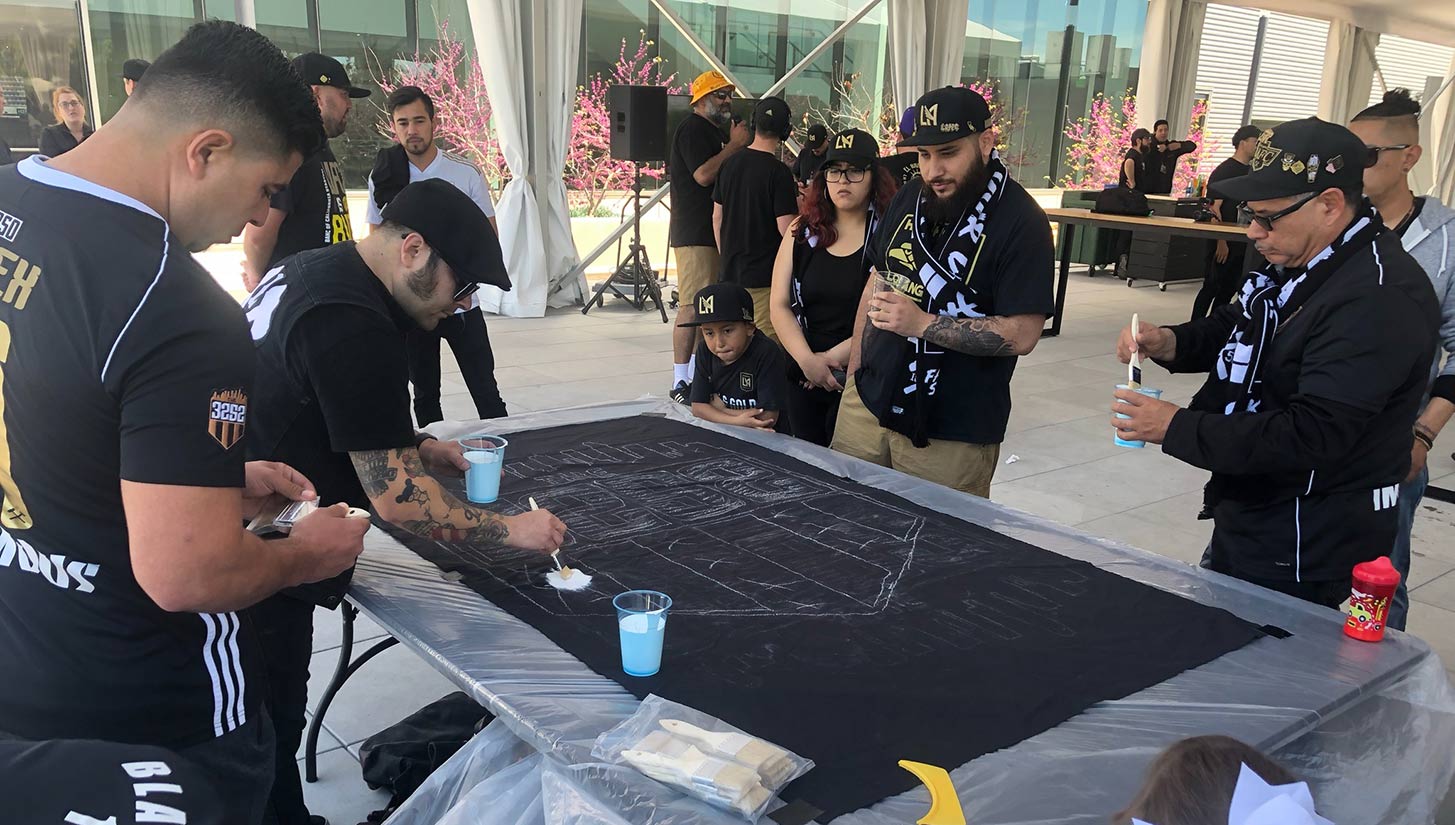 Much more than rooting on their local team, the 3252 wants to create positive change through a sense of community. I asked Jimmy what he wants his legacy to be with the 3252, and he had no care for such things. Instead, he just wanted to help out his community in any way he could.
"I don't like the term legacy in all honesty," he said. "To me, the 3252 is not about the individual, it's about the umbrella. So it's about everybody involved, down to the kids painting the flags right now to the old lady that was chanting with us at the watch party earlier. It's everybody. In all honesty I'd like to spread our positive community message, and show to everybody that we are all-inclusive within the 3252."
For Jimmy, the 3252 has become like a family to him. Welcoming, trustworthy, and passionate, he says the familial atmosphere is truly what sets apart LAFC supporters from the rest of the league.
"You see every group mingling here as we look around," he says, pointing to the intertwined group of flag painters surrounding us. "My kids are with kids from Cuervos and they're hanging out and painting together. We trust each other, like you should with your family. If you get it, you get it. That's what it comes down to, and it's beautiful. We have so many cultures and we're so diverse that no matter where you are in the stadium, you will feel welcome. That's how I view it personally. And if somebody sees it differently, I would love to sit down and talk to them and see why they don't feel accepted, or why there was an issue and whatnot. That's what families do. If there were to be an issue, we work it out."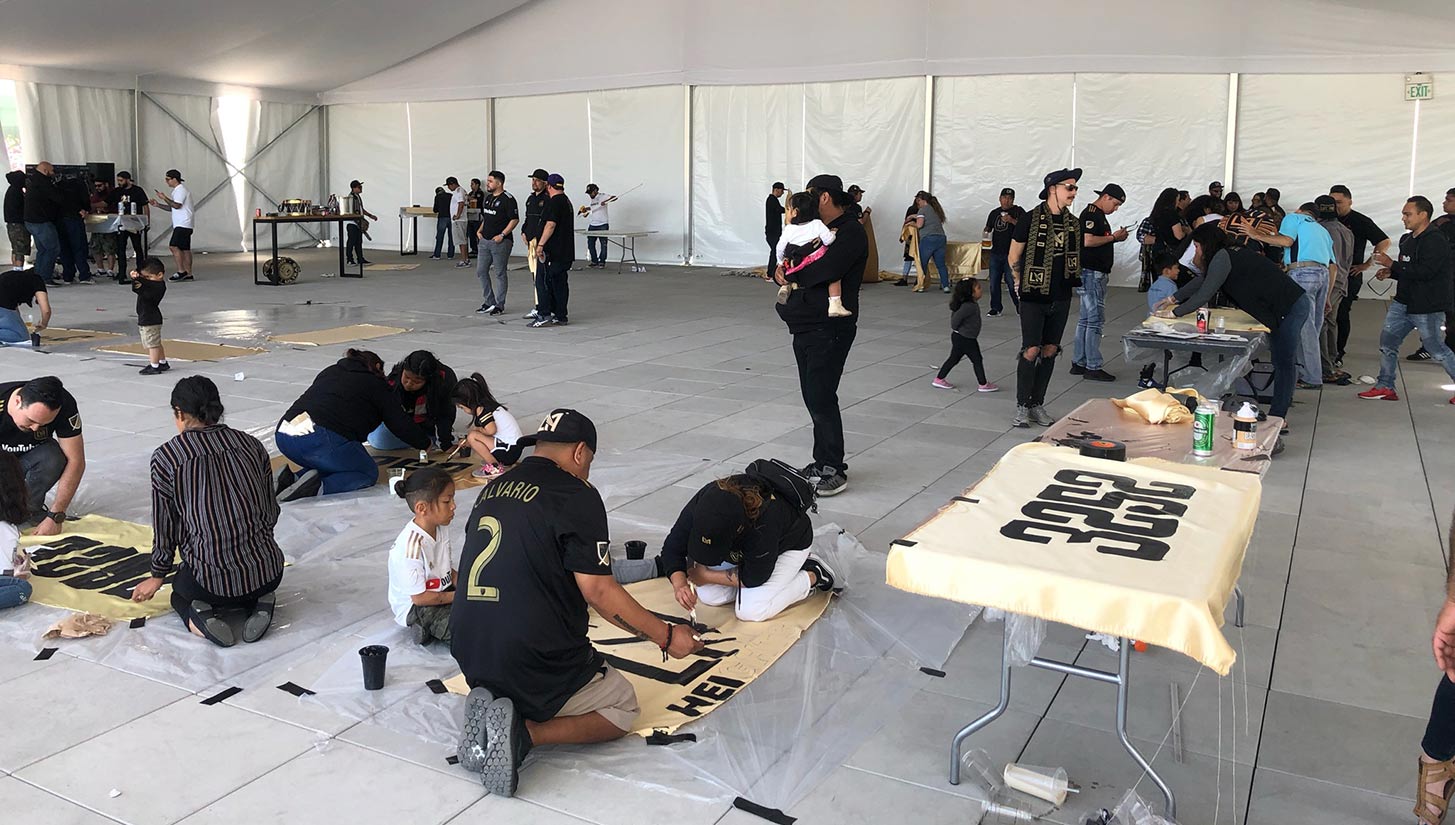 The 3252 leadership consists of the President, the Vice President, and the council members, all of whom serve two-year terms. There are nine official supporters' groups, which include Black Army 1850, Cuervos, District 9 Ultras, Expo Originals, Lucky Boys, Armada, Empire Boys, The Krew, and Tigers Supporters Group, all joining together to form the Voltron that is the 3252.
Plenty of other groups are going through the process to become official, but as Jimmy tells it, it's not as simple as just signing a waiver and putting on some face paint. Being in the 3252 is a full-on commitment.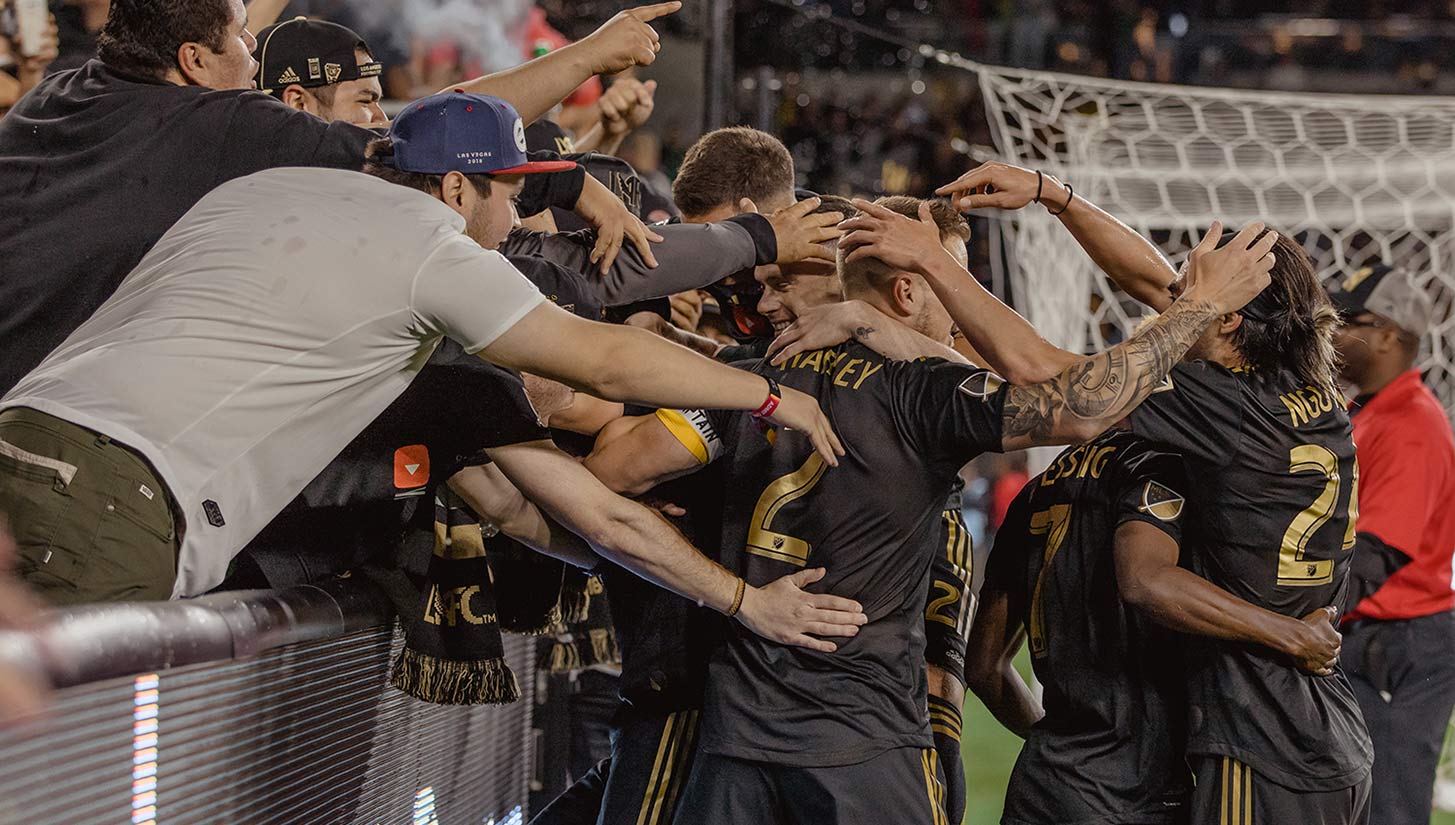 "You have to have at least 50 registered members in the 3252 that are part of your supporter group," Jimmy explains. "You have to be active at our events, and you have to have members here. It's a community. A pin and a scarf does not make you a supporters' group — it's active support in the stands, in your community, and our events. Because it's the world's game, and it's the poor man's sport, and we're here for everybody. So that's our big mentality, that we're pushing for everybody."