In what seems to be the most anticipated Women's World Cup ever, could the tournament catalyze the push towards equal treatment for the women's side across the globe?
The 2019 Women's World Cup is just a few days away from its first game, and while the time leading up to the tournament has been focused on which countries have the best squad and chance to win, there has also been an increased spotlight cast upon the frustrating inequality and treatment of women's football worldwide.
From Argentina to the United States, top athletes in women's football are speaking openly and fiercely about a multitude of injustices they've experienced — many of which most male players never encounter — while pursuing the sport they love.
So, as we go into the first match, it seems pertinent that this Women's World Cup not only produce an exemplary show of football, but also change. There is no doubt talent on the field will speak for itself, but the latter falls upon our responsibility as well.
What We're Most Excited About
Record-Breaking Wins for the United States National Team
Not only will the United States be defending their 2015 title, they're also in line for another record-breaking win. If the USWNT can clinch this year's Cup, they will be only the second team to defend their title in consecutive World Cup appearances. The first to accomplish this was Germany in 2003 and 2007. A win would also give them four titles, twice as many as the second-most decorated team in the tournament's history. With experienced and dynamic players including Alex Morgan, Megan Rapinoe and Lindsey Horan, the USWNT certainly has all the tools necessary to set those records.
Goals, Goals, Goals!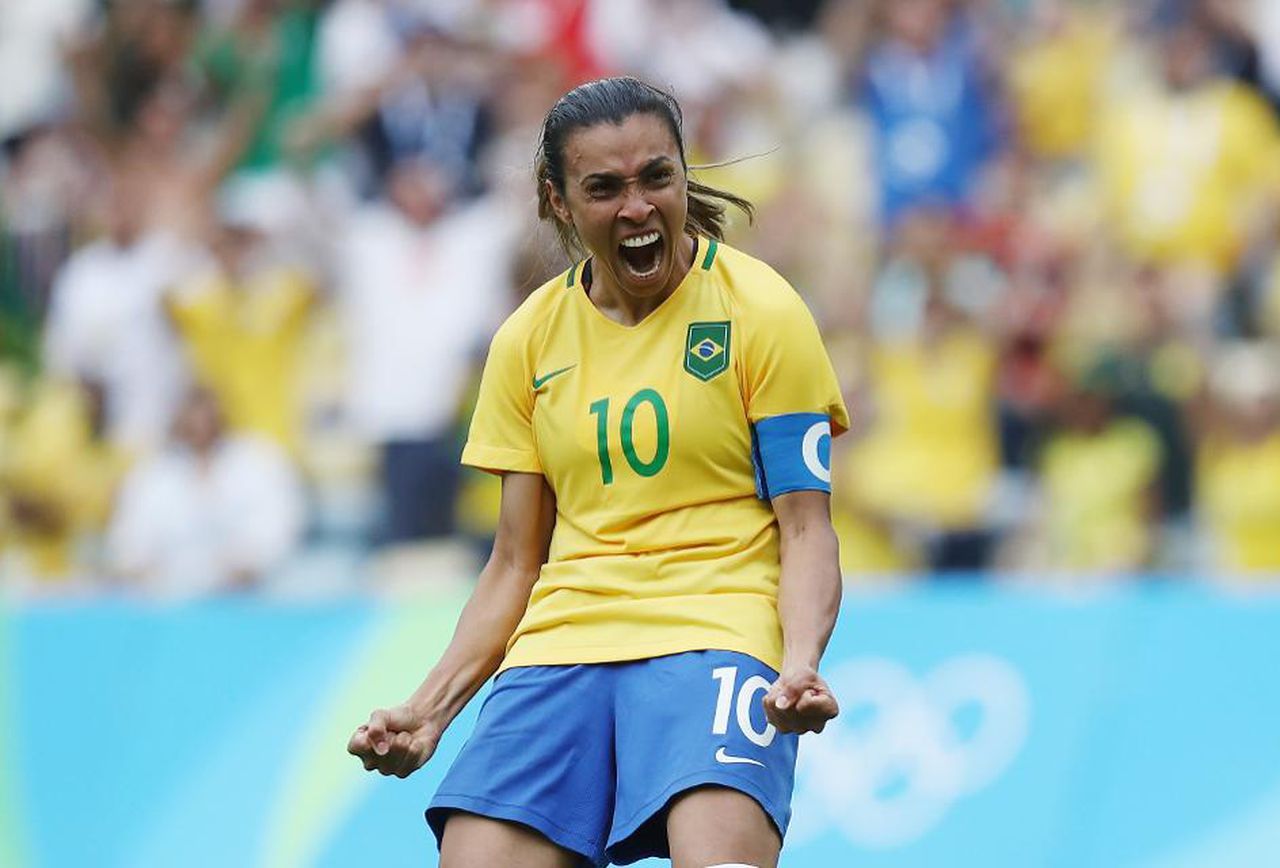 Team accomplishments are certainly exciting, but a few players are also in line for national and international goal scoring records. Two in particular would be exceptionally impressive feats.
Brazilian national team member Marta Da Silva, who also plays for the Orlando Pride in the NWSL, is just two goals away from being the all-time World Cup goal scorer for men and women alike. With 15 goals in 17 matches, she is only one behind current record holder and German national Miroslav Klose.
Canadian forward Christine Sinclair is also close to breaking an international record of her own. With 177 international career goals, she is just seven away from USWNT legend Abby Wambach's record. Again, this is amongst all footballers, not just the women.
Legends to Be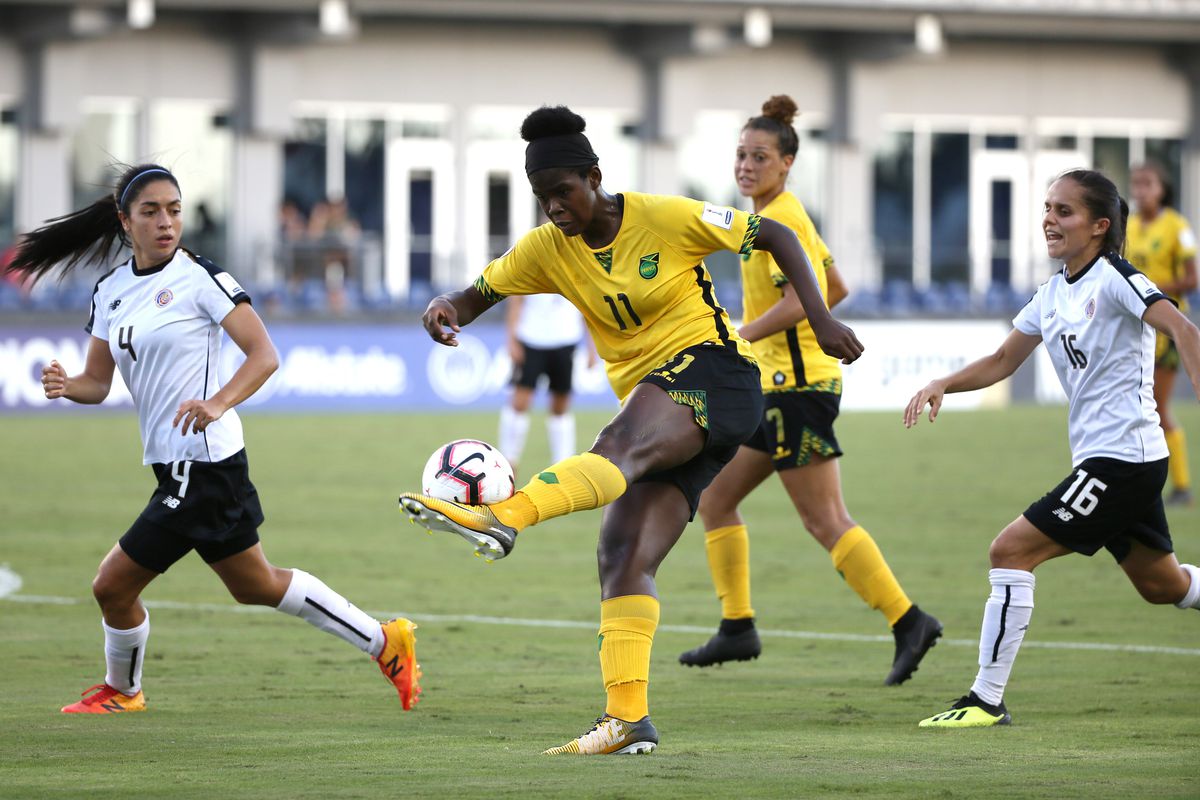 Several younger players making their World Cup debut are coming straight from collegiate soccer, and they are already making waves in the competition. During the World Cup qualifiers, Jamaica's Khadija "Bunny" Shaw (University of Tennessee), scored the most goals of any player in any confederation, an impressive feat at just 22 years of age.
University of Central Florida's Konya Plummer (Jamaica), University of Florida's Deanne Rose (Canada), and Stanford's Tierna Davidson (USA), also the No. 1 pick in the 2019 NWSL draft, could all be key players for their respective countries this year. Will one of them be a breakout star a la Kylian Mbappe in 2018?
Warm Welcomes to First-Time Competing Countries
Jamaica, South Africa, Chile, and Scotland will all be heading to the Women's World Cup for the first time this year. Jamaica's Reggae Girlz are also the first national team from the Caribbean to compete in the tournament, while South Africa's Banyana Banyana wowed football fans with their passionate and young squad and charismatic coach Desiree Ellis. Ellis was the longest serving captain in the history of South Africa's women's team, and was also part of their first-ever game against Swaziland in 1993.
Chile's La Roja has an exciting young roster which includes the teenaged trio of Javiera Grez, Valentina Diaz, and Elisa Duran. Anchored by goalkeeper Christiane Endler, Chile could be a dark horse to watch for. Similarly, Scotland has a balance of youth and experience, led by an attacking duo of Jane Ross and Kim Little, who have combined for 260 caps in their careers. An upcoming player to watch is Chelsea's Erin Cuthbert, who at 20 years old has already established herself as an adept goalscorer.
Unfortunately, however, many of these teams will be going into the tournament worrying not only about the competition, but their financial means to get there. It has been a long and ongoing struggle for both female national teams and clubs, which brings us to the inequalities that we have been trying to fight and change.
The Changes We're Fighting For
The Pay Gap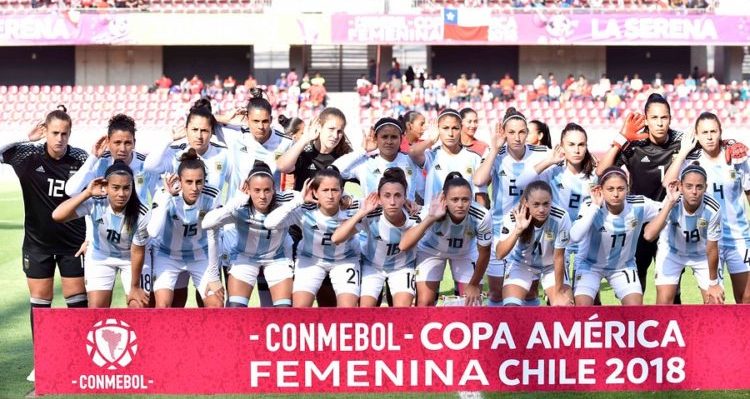 One of the biggest and clearest inequalities female players face is a pay gap. Now, players are fighting in their own ways to address and eradicate the disparity that exists between the men's and women's teams.
In July 2017, Banyana Banyana players protested the South African Football Association (SAFA) by not returning their kits at the end of the year when they did not receive their promised stipends after qualifying for the 2018 Women's Africa Cup of Nations (AWCON). Furthermore, women's teams in South Africa often wait months to receive an annual R32,000 grant from SAFA. Recent complaints are speculated to have pressured SAFA to award Banyana Banyana a R2.4 million bonus for their performance at the AWCON.
Last year, every player on the USWNT banded together to file a lawsuit against U.S. Soccer for gender discrimination, citing a pay gap as one of their main complaints. The team states in their lawsuit that U.S. Soccer is violating the Equal Pay Act and Title VII of the Civil Rights Act by paying female players less than the men's national team for substantially equal work.
Meanwhile, women on the Argentinian national team are supporting each other through protesting and publicly speaking out against the pay gap they experience in their country, one of the most football-crazed in the world. The team can be seen in photos with hands cupped behind their ear to symbolize the lack of attention and focus on their struggles and outcries for change. Women get paid very little, if any in Argentina to play football, and oftentimes the Argentine Soccer Federation is late to reimburse the team's travel expenses. In 2017, the team went on strike after a $10 stipend went unpaid. National team players and many others who play on Argentina's amateur teams (there is no professional women's league in the country) continue to voice their opinions and demand equal pay and even professional status for their amateur teams.
Lack of Funding and Investment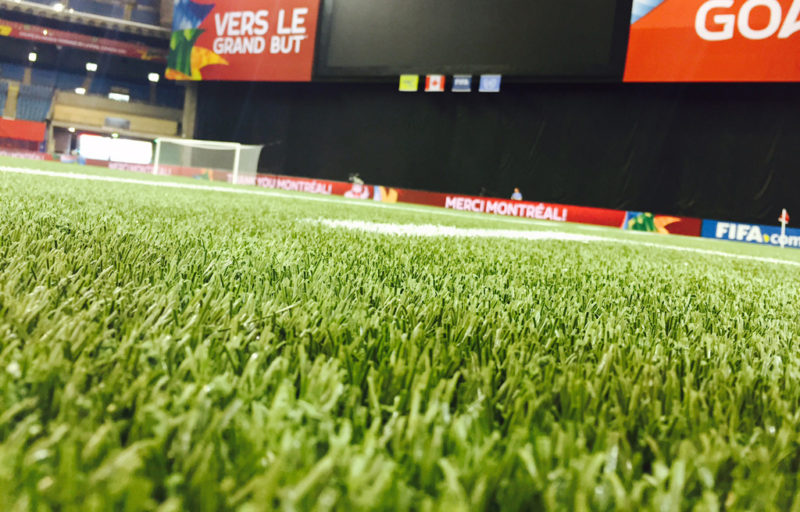 If you look at a female footballer's story, you'll often find that discrimination and inequality are common themes among a collective experience. Before Marta was an international phenomenon, she borrowed boys' cleats two sizes too big only to step on the field and be turned away because she was a girl. Several years back, when the USWNT first started voicing their opinion on the inequalities they faced, they would showcase the burns and scratch marks from practicing on dreaded turf fields as opposed to the grass fields the men's side practiced on.
The countries making their debuts in this year's World Cup also highlight the lack of funding and investment in girls' and women's soccer. In addition to performing on the field, both the Reggae Girlz and Banyana Banyana had to battle off the field as well to come up with the funding just to make it to France this summer. Before their departure, the Reggae Girlz made a stop in South Florida to try and raise money for their World Cup excursion and future endeavors. One estimation put the team short of as much as $400,000 due to a need to invest in training camps, travel, warm-up matches, and the creation of a reserve for future tournament costs.
Jamaica, Argentina, and the U.S. also cite a lack of funding or accessibility to utilizing resources provided to the men's side such as access to training facilities, better equipment, and proper kits. Argentinian players are also fighting to establish professional status for the amateur leagues they play in back home.
Stigmas That are Plain Wrong
There is a general attitude that women's football is less exciting or less creative than the men's game, and this is simply not true. Even despite the lack of funding, proper training, and interest, we see there are still those players who create pure magic on the field. Football is a highly tactical and physical game that also requires a certain spark and spontaneity at the same time, and those who know how to play, do it well regardless of gender. The ones calling the women's game boring are spending too much time posting recycled jokes in the comments section and not enough time actually watching the game.
A Woman's World
The increase in protests and added support for women's football leading up to the Women's World Cup is a testament to how far we've come in the sport for gender equality. Though we still have a ways to go, hopefully this year's tournament will be a concrete agent for change.