One of Uruguay's most popular DJs, Valentina "Vala" Nirenberg has a multifaceted career which includes music, sports, marketing, and design. Through all of that, she is also bringing a new perspective to Uruguayan soccer culture. 
Valentina Nirenberg is a multitasker. Besides being one of the most sought-after DJs in Uruguay, she has her own digital marketing business, teaches DJ classes, is a designer, and is even into software and web development. Nirenberg literally has her whole day booked up, and by her own admission, "There aren't enough hours for everything that I do."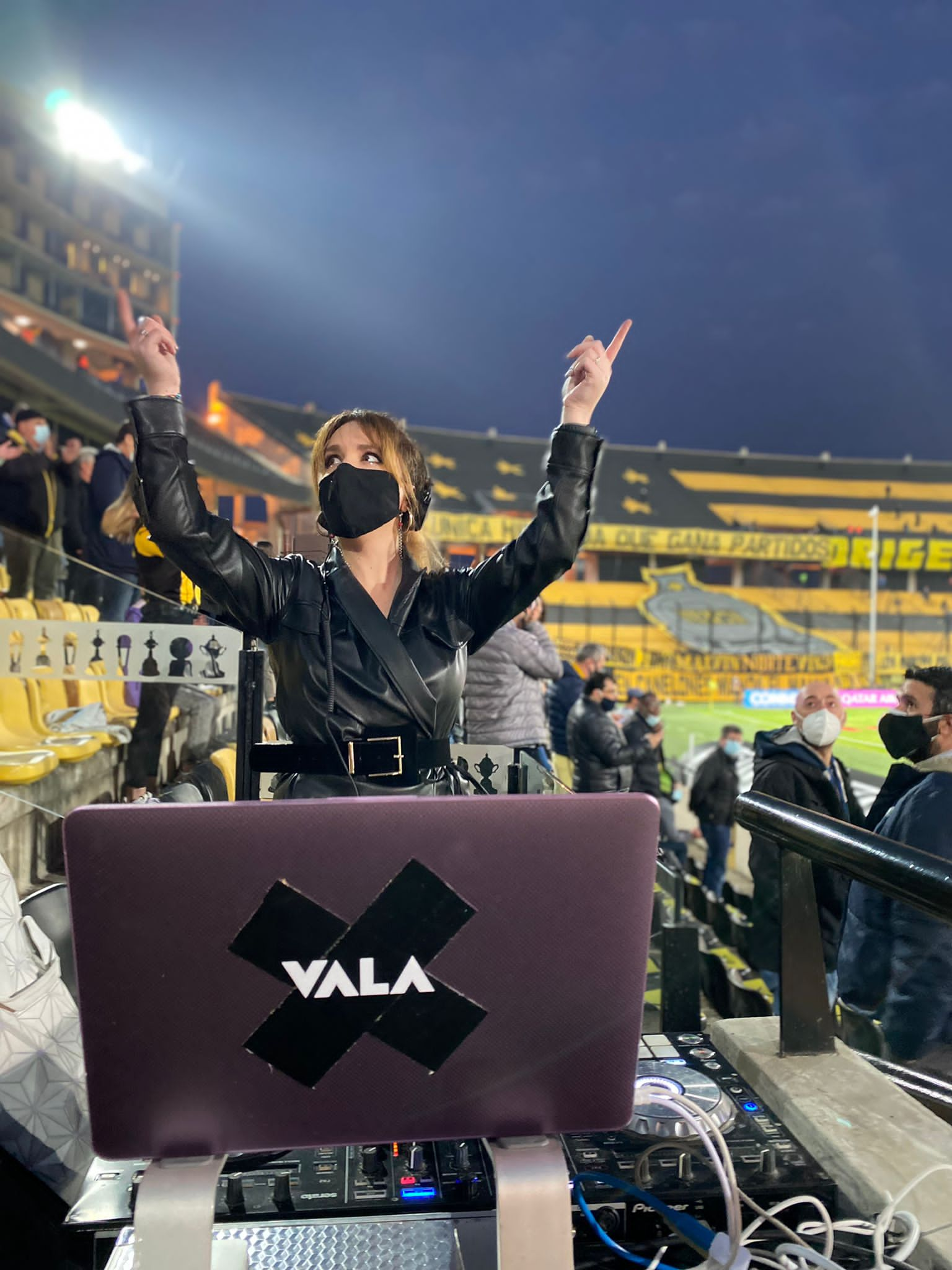 Nonetheless, the feisty DJ still has time for one of her passions — soccer. Nirenberg is a hardcore Peñarol supporter, along with her entire family. In her family's home, the happenings at Peñarol are a daily talking point at the breakfast table.
It was through Peñarol that Nirenberg was able to mix two of the most important things in her world into one place: playing music and watching Peñarol at the Campeón Del Siglo, Peñarol's home field. Since 2019, she has been providing the atmosphere in the club's home ground, and her musical talents even took it up a notch as the AUF (Uruguay's Football Association) has even called upon her to play before key World Cup qualifiers in La Celeste's lead up to Qatar 2022. For Nirenberg, it's the greatest mix of two passions one can have.
By her own account she is a music and soccer fanatic, even possessing a large collection of team flags, of which she has no idea how many she has.
"I have banners from 'baby futbol' clubs, as far as Salto (491 kilometers from Montevideo)," Nirenberg said with a smile. "The flag is signed by all the players, and it must be very special to some people, and I have no idea the value it might have. I also have a lot of Peñarol flags which I take care of as if they are gold. With my friends we sometimes take them out and look at the flags to see what we've got, what we will find."
Always On the Move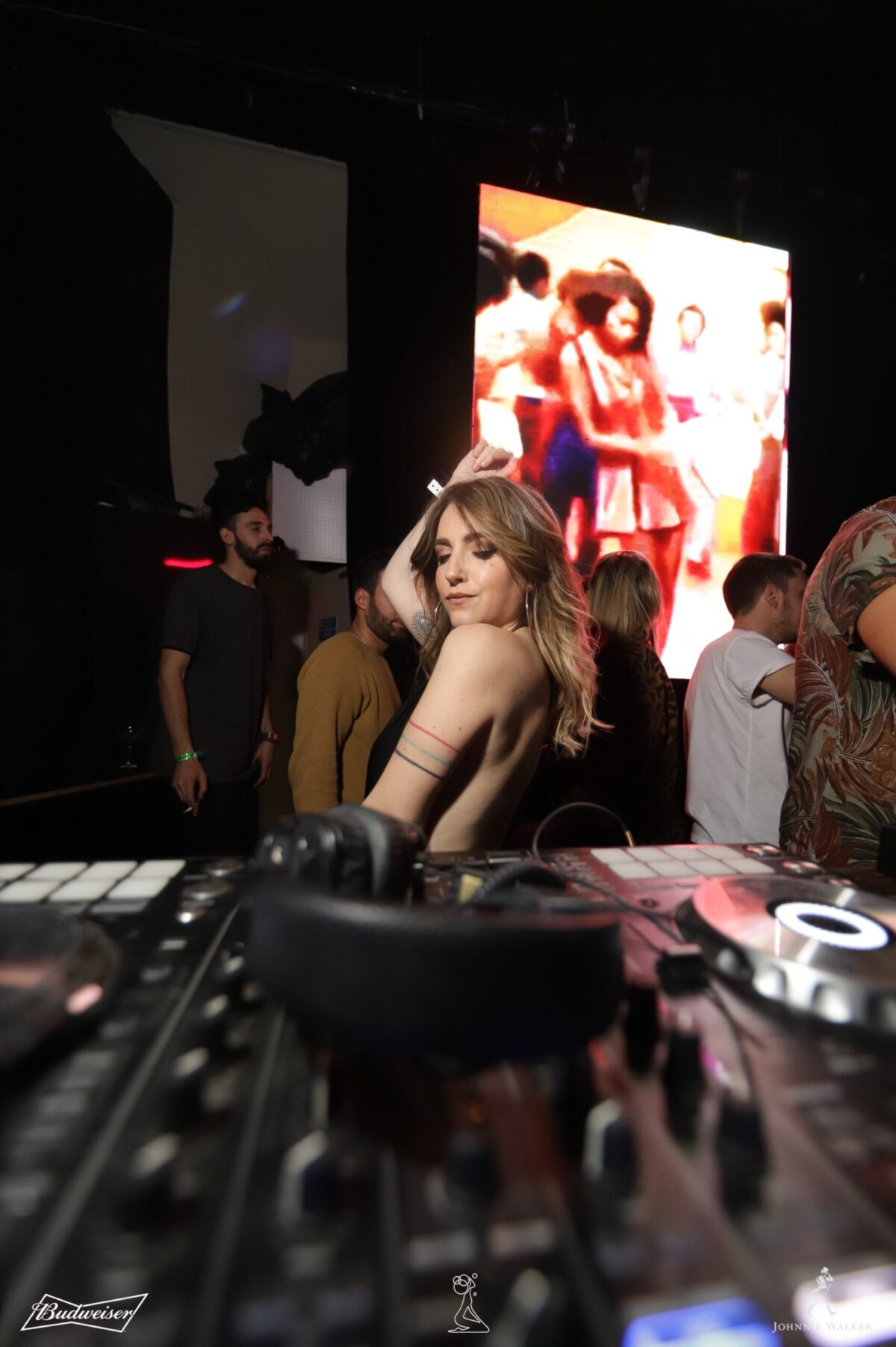 When she is not playing music at soccer stadiums or live events, Nirenberg is working with clients on a digital campaign, or uploading content on her social media profiles. The day moves pretty quickly.
"There are days that I wake up and have no clue how my day is going to go, what's going to happen tomorrow, next week, or next month," she said. "In the last few months I've learned that everyone has their own times, their own moments, and I can't be on call so to speak. It's important for me to mellow out and get as much rest as possible to be ready for my next gig, be it an event or playing music at the stadium."
Aside from playing at the Campeón del Siglo or the Centenario, Nirenberg has also DJ'd before shows for popular Argentine bands such as Babasónicos, Bajo Fondo, and Chano, in addition to local artists. She has also become popular for corporate events and various media productions.
Even though her life is hectic, she understands what is needed when playing music before big concerts, big soccer games, and important corporate events.
"One of the best experiences and learnings I have had is that mentally a DJ needs to know that we are going to entertain," Nirenberg said. "You also need to know your place. If am going to DJ a Uruguay game I understand that the people going to the stadium did not go to see me, they went to see Uruguay play. I have to provide an atmosphere to get them ready for the match.
"Every DJ is looking for an identity and that identity is defined by the type of music you play. In a Uruguay game or a Peñarol game you can't just be a DJ that plays the music that defines you. It's an ample crowd, fans from all over the country [with different] musical tastes come to the stadium. In Uruguay national team games for example it's more of a family atmosphere, and that makes it more fun to try and play music that is enjoyable for everyone."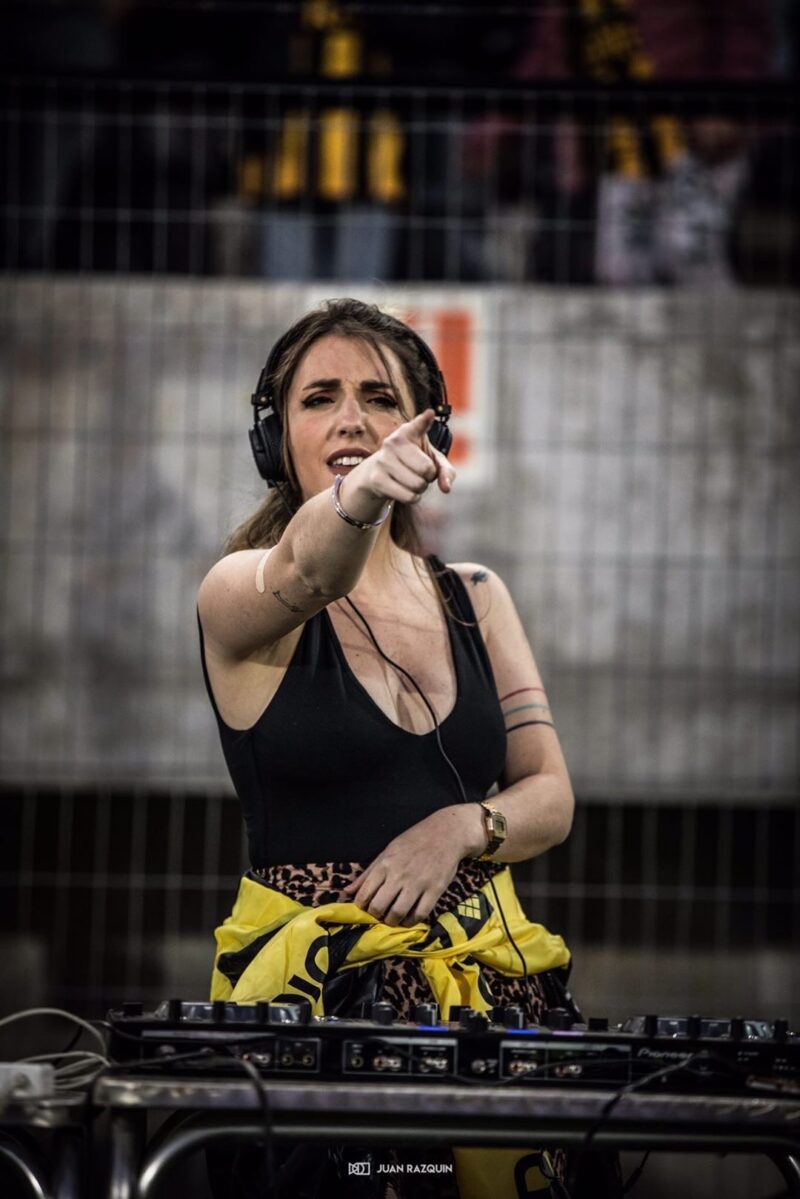 Nirenberg says her go-to style of music to play during matches is plena, which mixes more traditional salsa Latino rhythms with Uruguayan candombe. It being a local genre makes it especially fitting for Uruguayan national team games.
"Against Argentina [plena] came in handy because it was the first game post pandemic…I understood at that moment I could only play Uruguayan music because from our place we are all working with one objective for Uruguay to win," Nirenberg said. "So against Argentina I can't play María Becerra, Tini, Duki (Argentine popular artists) because I'm pushing the Argentines so to speak. So I played only Uruguayan artists unless I get a specific request from the AUF or our national team players."
Breaking an Old Tradition Through Music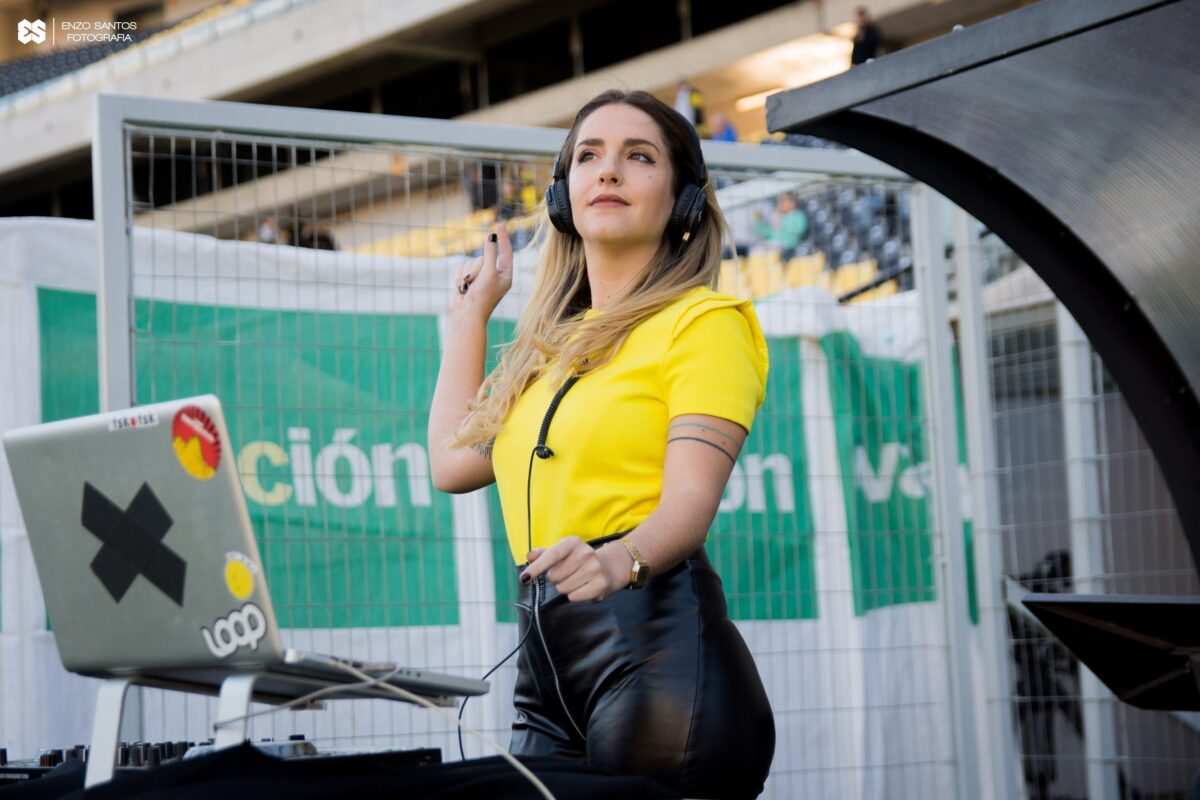 In Uruguay the presence of a DJ in a football stadium is something new and almost unheard of. However, the AUF, Nacional, and Peñarol all have begun to shift from the traditional soccer approach of "soccer is a serious matter and is a place of rabid hardcore fans." What was once old and dated has become refreshed.
Even Nirenberg is seeing that through all the limitations of Uruguayan soccer, it is pushing to become a product the whole family can enjoy, much like the NBA has become a sporting spectacle through basketball.
"I think first of all it's a tendency now to break barriers," she said. "More and more fans are going to the stadium to watch their soccer clubs, but they also want to relax and enjoy themselves. Let's go and have fun, let's go and listen to cool music, let's see musical bands before a game, things that Uruguay and Peñarol are trying to do to be a family and entertaining environment.
"I know from the U.S., the NBA or Super Bowl halftime show, those things give the experience of going to a stadium a lot of added value. It's necessary to break down the walls here in Uruguay, because in our soccer culture we have for a long time had to deal with fans being separated in the stands to seeing games through barbed wire fences. It's time to see what the rest of the world is doing through sports entertainment and bring them over and innovate and take that next step in our sporting culture."
But there are still remnants of the traditional fan experience present in Uruguayan stadiums.
"In Peñarol we are looking into and talking about what goes into a game not only before kickoff, but halftime and after the game with music, because still today if Peñarol is having a bad game you still can't jump on a DJ deck and play music," Nirenberg said. "The fans wouldn't tolerate it, for now. So we are adapting all of these tendencies to our culture while at the same time still adding more condiments as time goes on."
To a casual observer, Vala Nirenberg is playing music at a soccer game, but in Uruguay soccer is culture and changing the culture can be just as much fun as playing music.
As Nirenberg says, "Culture is everything."
Images courtesy of Vala Nirenberg. Follow her on Instagram to stay up to date with her latest moves.