The world's largest five-a-side tournament has made its return to the City of Angels with the first of three pre-qualifier Training Grounds events presented by Urban Pitch, in which LA's hungriest ballers fight for a spot in the official qualifying tournament on April 14. 
For the 2018 installment of the world's largest five-a-side tournament, Red Bull, in partnership with Urban Pitch brought the action to Los Angeles with the return of the Neymar Jr's Five Training Grounds sessions.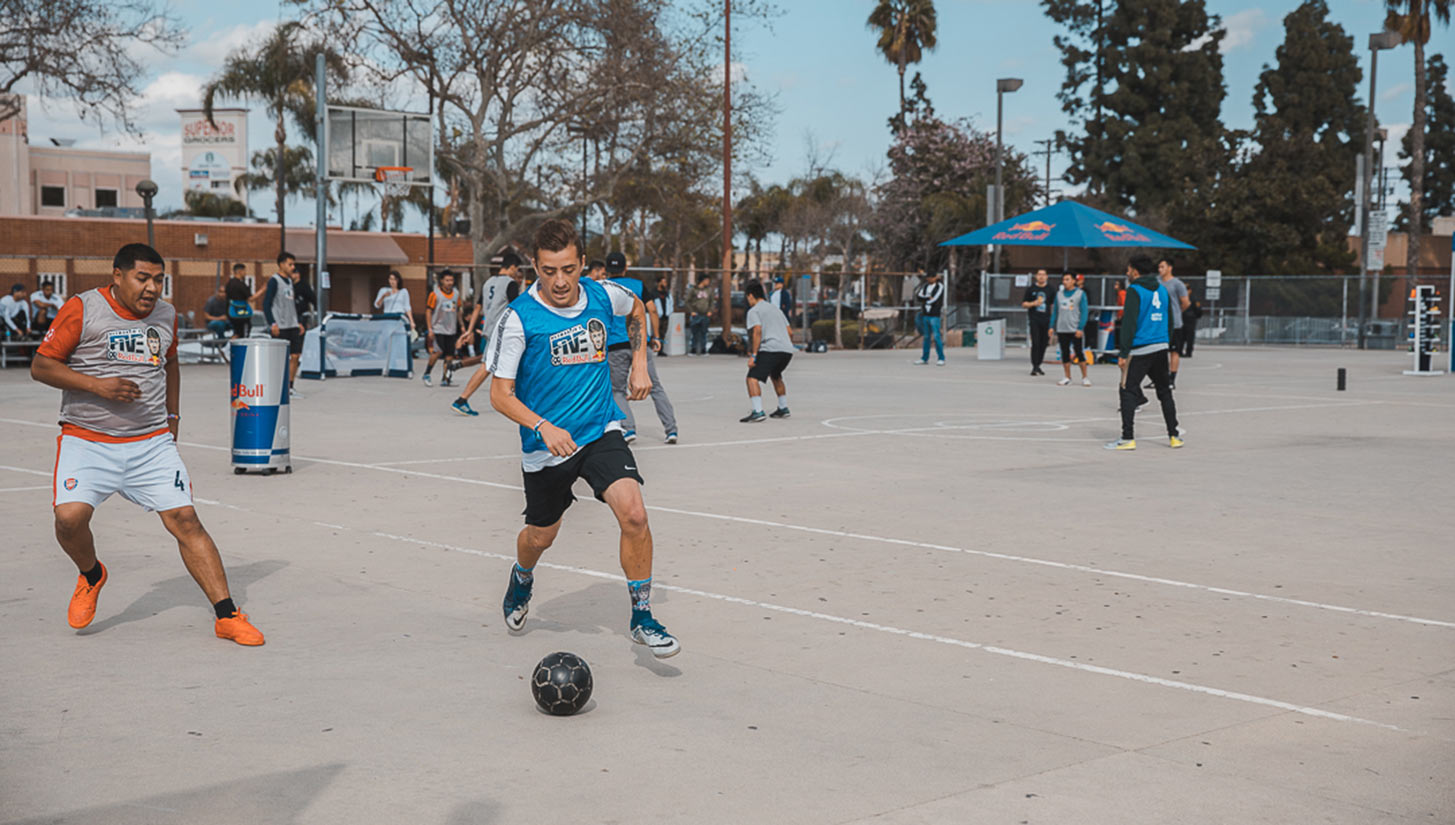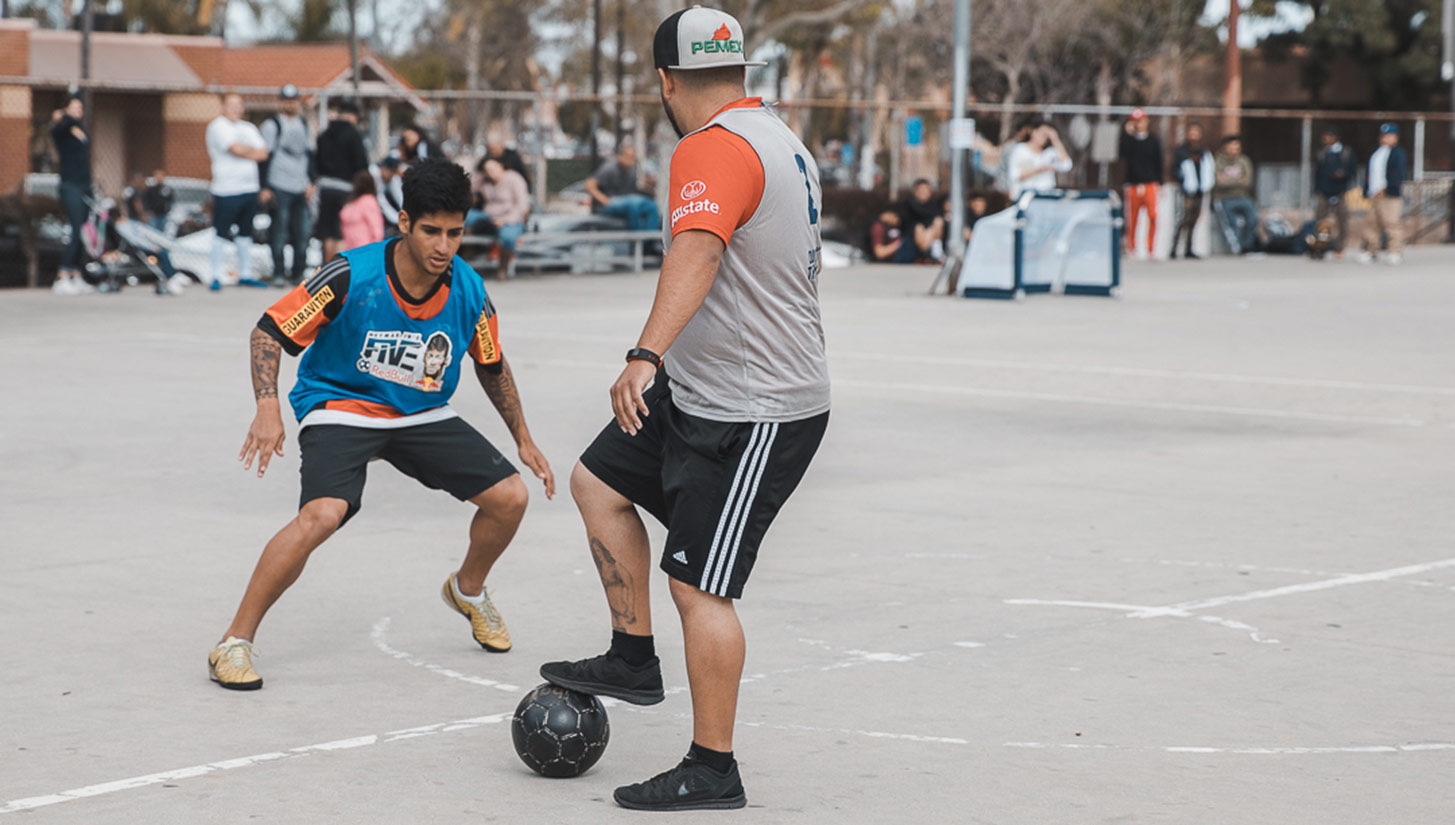 Each Training Grounds session serves to help teams get acclimated to the no-goalie, fast play associated with the Red Bull Neymar Jr's Five tournament, as well as earn a coveted bracket position in the LA Qualifier on April 14 with registration fees waived.
Held on March 24 in Lynwood Park, the first Training Grounds saw eight teams battle it out in a fast-paced, intense tournament. With five on the field and short match times, players were pushed to move quickly and strike hard in order to clinch a win. As a bonus prize, custom Nike jerseys were provided to the winning team by WSS, a popular retail chain offering shoes and soccer merchandise.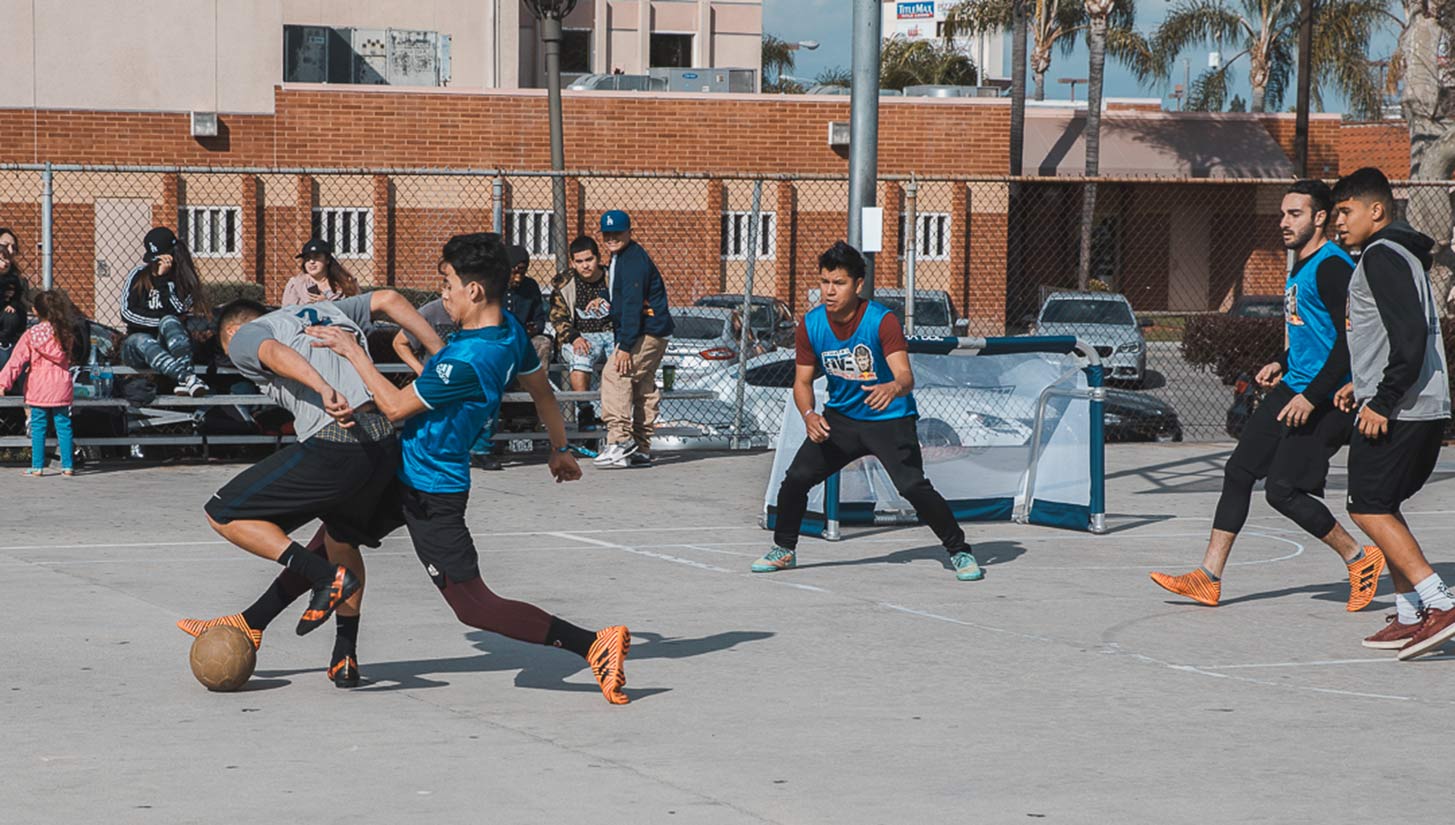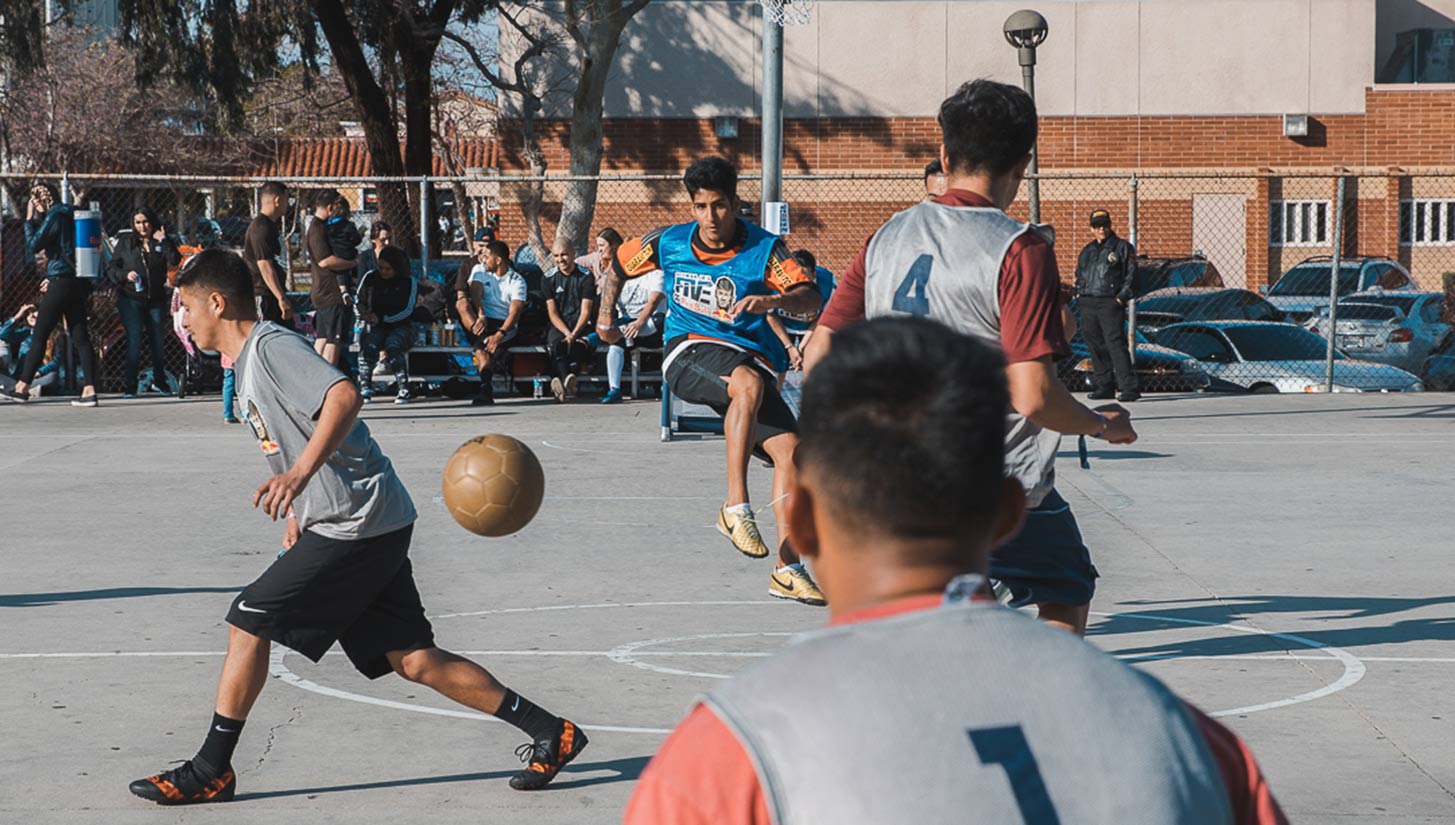 After 12 matches, the competition was cut in half, and four teams rose above the rest to head to the semifinals — Rei Da Rua, UN United, FC Shatto Park and Street Ballers met to see who would be the last two squads standing.
Rei Da Rua secured a 2-1 win against UN United while Street Ballers clinched a 1-0 victory over FC Shatto Park.
Heading into the finals, Street Ballers and Rei Da Rua were evenly matched in points and players, but Rei Da Rua pushed hard to score a goal within the first few minutes of the match. With Street Ballers down one man, Rei Da Rua was able to score once more before the whistle blew, securing their victory and ending the day undefeated and with just one goal scored against them.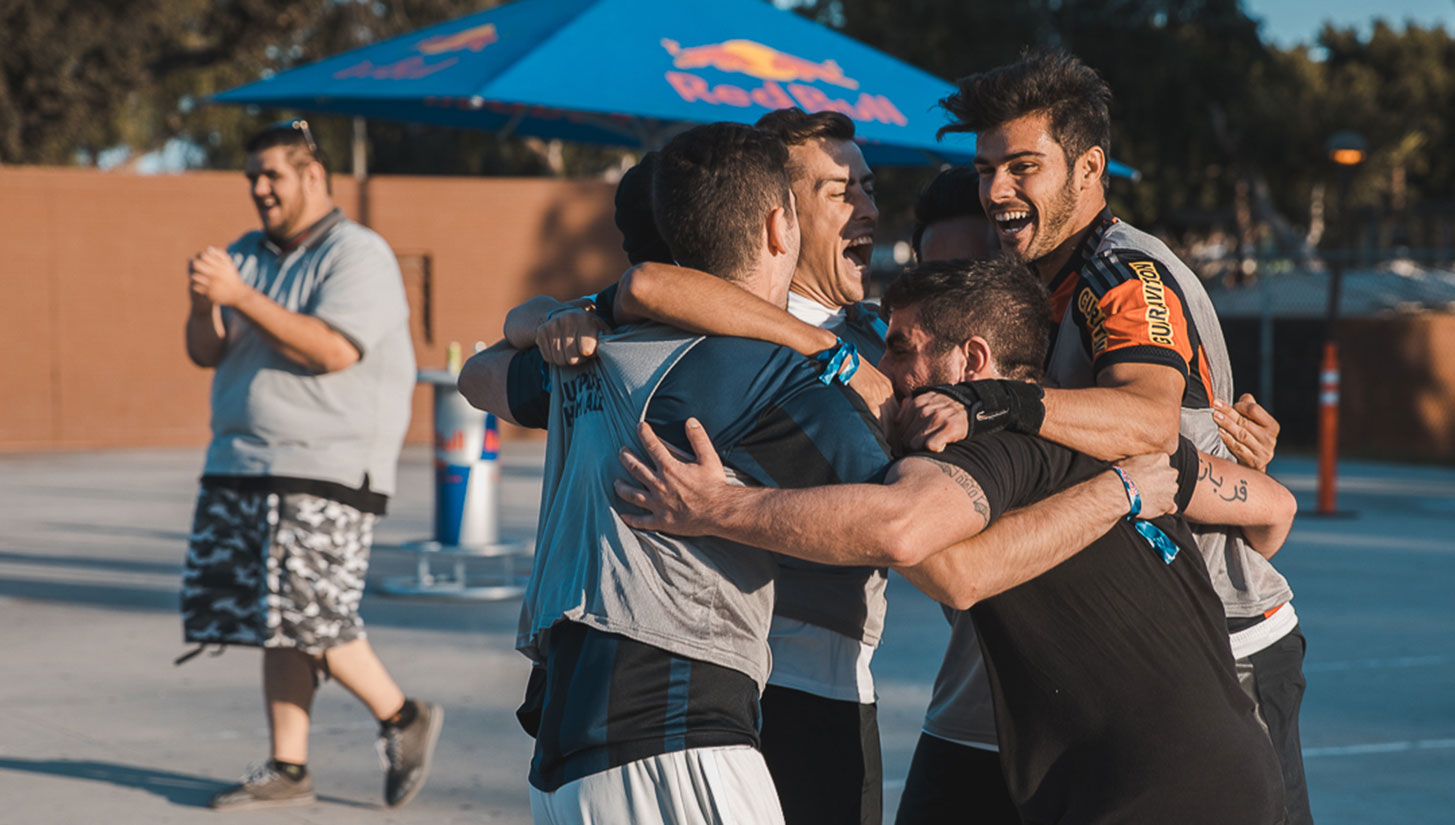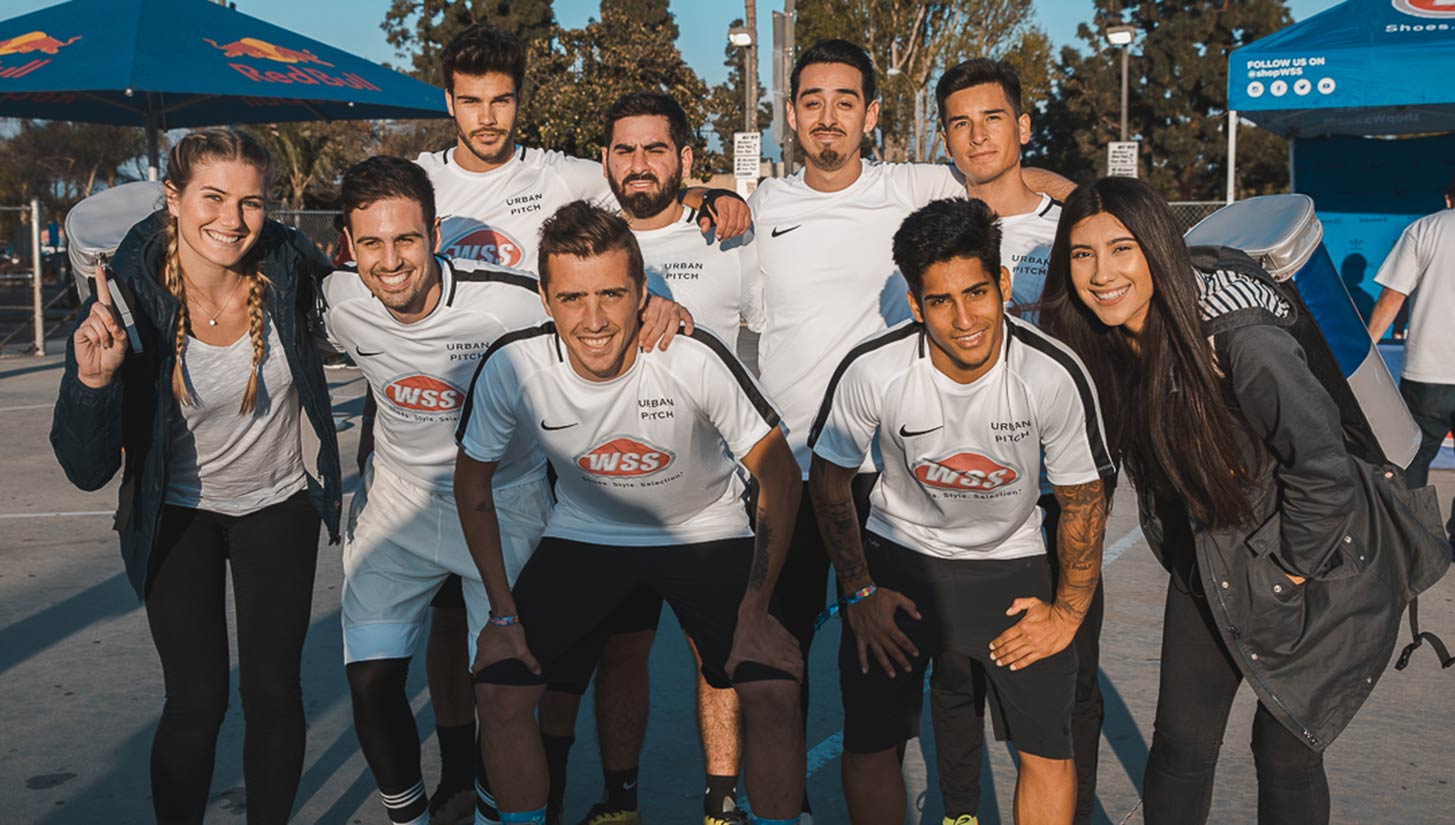 In addition to the tournament, making an appearance was LA rapper Feefa, who put on a short but electric performance in front of the crowd and players. Other special guests included Orange is the New Black actress Jackie Cruz. Streetwear and hats were provided as raffle prizes by local company, Street Ballers Apparel.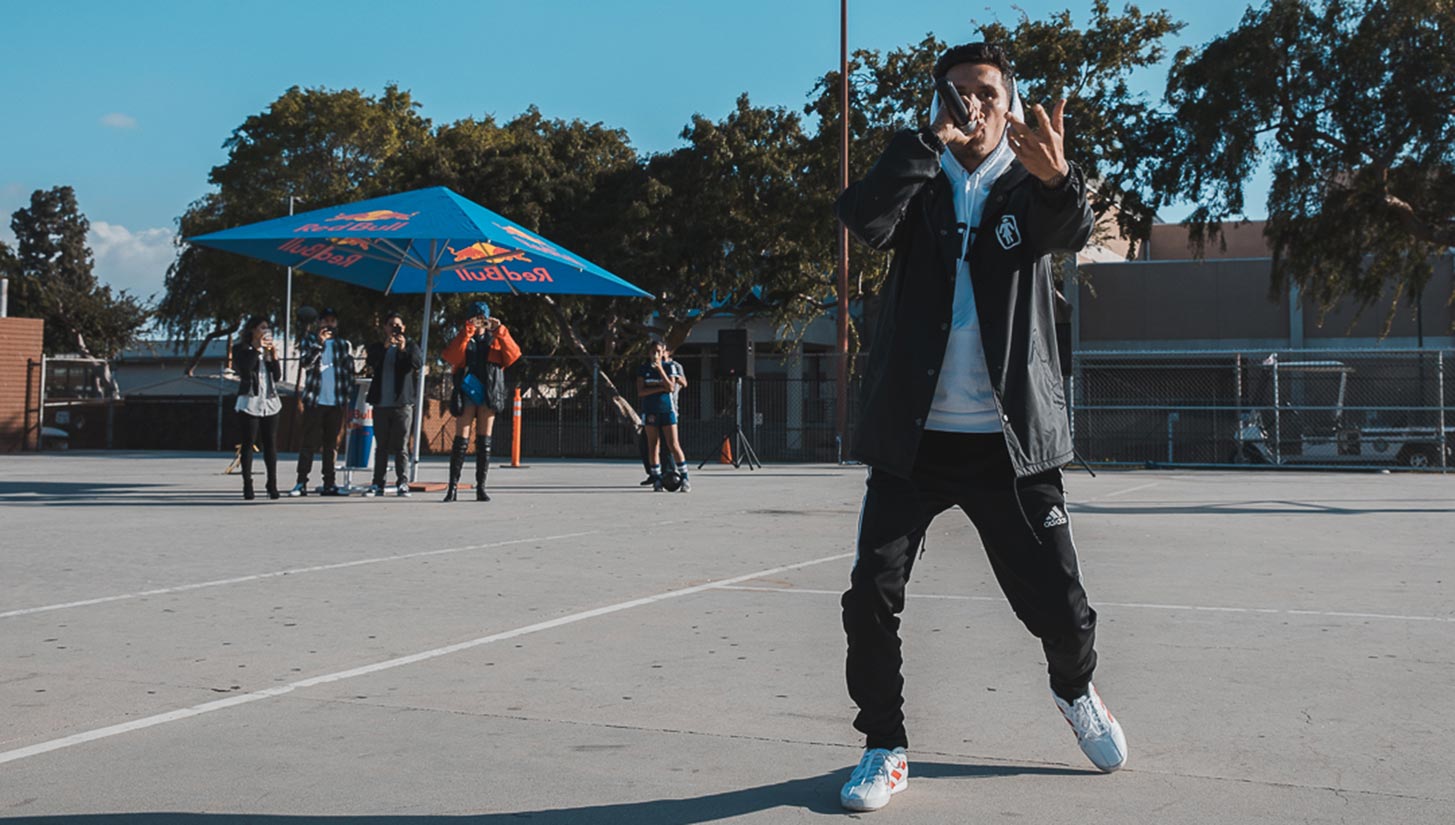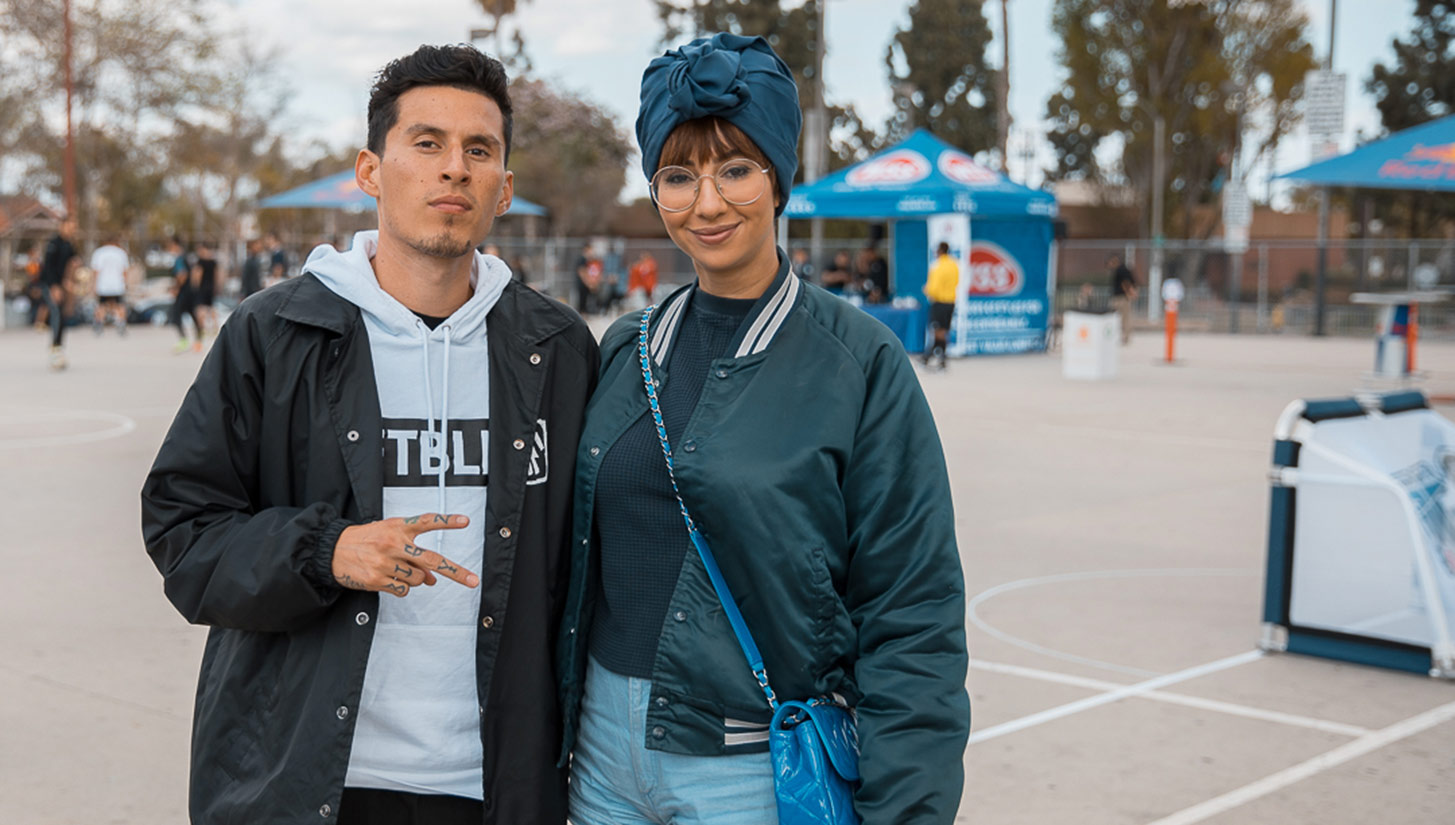 The next Urban Pitch Training Grounds session will be on March 31 at Long Beach's DeForest Park, followed by April 7 in Downtown LA, all leading up to the official qualifier on April 14 in Bell Gardens.
If last year's event was exciting, this year's is sure to be better, with the addition of a women's bracket to heat things up. The winner of the LA Qualifier will head to Miami for the U.S. Final, where each qualifier champion will play for a spot at the World Finals and a chance to play against Neymar himself in Brazil.
You can register for the upcoming Training Grounds events here. For complete tournament rules and registration, visit the Neymar Jr's Five website.