With 960 River Plate kits in his closet, Dan Goldfarb has a Guinness World Record for most soccer jerseys from one team. We get a glimpse at his vast stash of shirts and see how the collection all started. 
"What does the closet space look like?" A question Dan Goldfarb will have to ask at any open house he attends.
Now living in Florida, the Argentina native has amassed 960 total River Plate jerseys spanning from 1918 until today, which has given him the distinction of being in the Guinness Book of World Records twice (he broke the initial record that he set).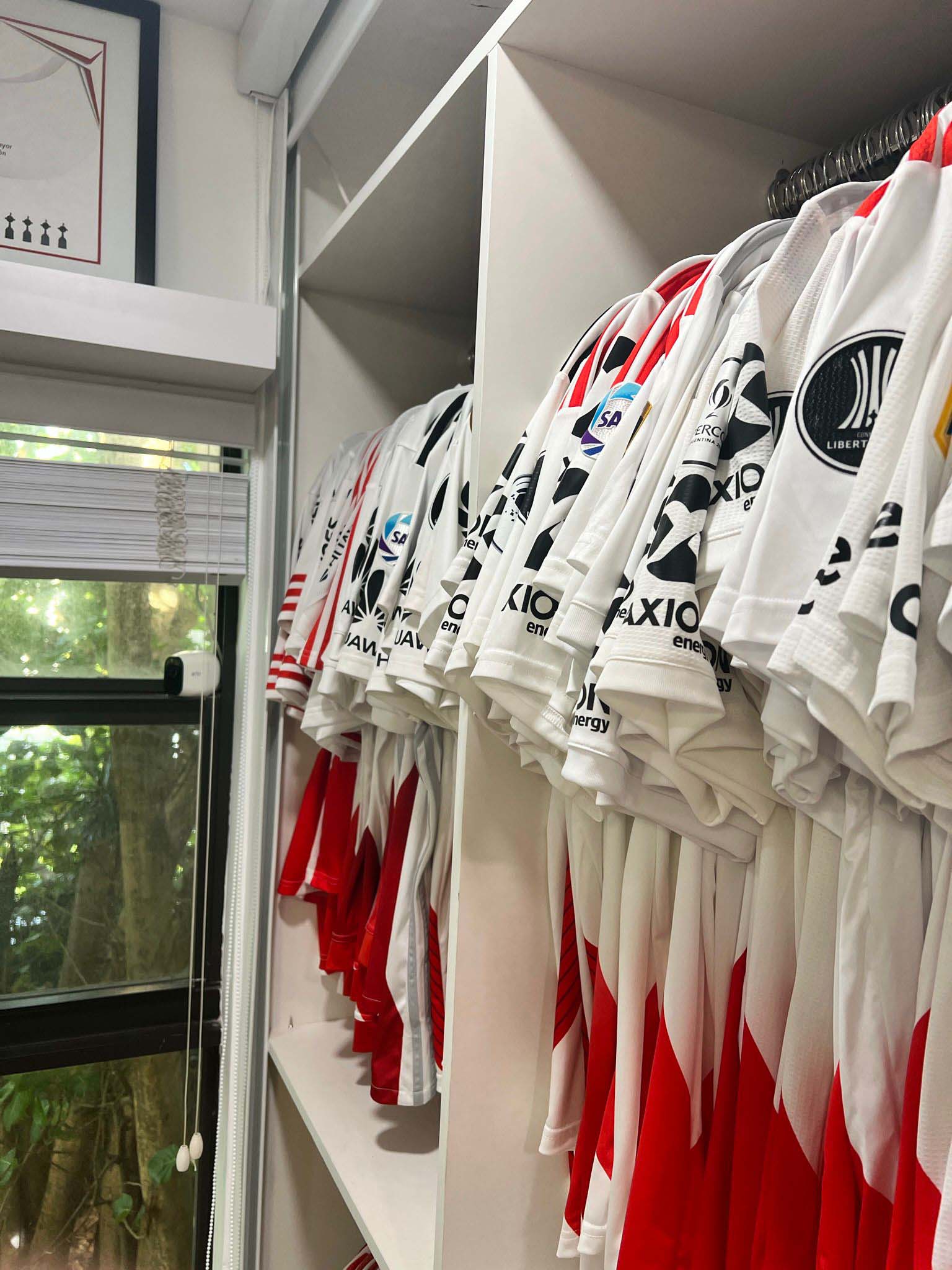 Goldfarb shrugs it off. It's his passion and River Plate is his team. The Buenos Aires club founded in 1901 has become a juggernaut in Latin American soccer. Winners of 37 league titles and 18 international championships, River Plate is a school of excellence in the beautiful game.
The names who have played for the Argentine giants in all of its eras is a list that would make any collector's mouth water: Ángel Labruna, Bernabé Ferreyra, Norberto Alonso, Enzo Francescoli, Amadeo Carrizo, Alfredo Di Stefano, Pablo Aimar, Matías Almeyda, Hernán Crespo, and most recently Radamel Falcao, Julián Álvarez, and Enzo Fernández.
Currently, River Plate is coming off the best run in their history, winning 14 titles under pupil-turned-professor Marcelo Gallardo. The classic white-and-red slash is one of the most iconic jerseys in all of soccer. For Goldfarb, collecting is the extra step he takes to show his support for his beloved club.
Origins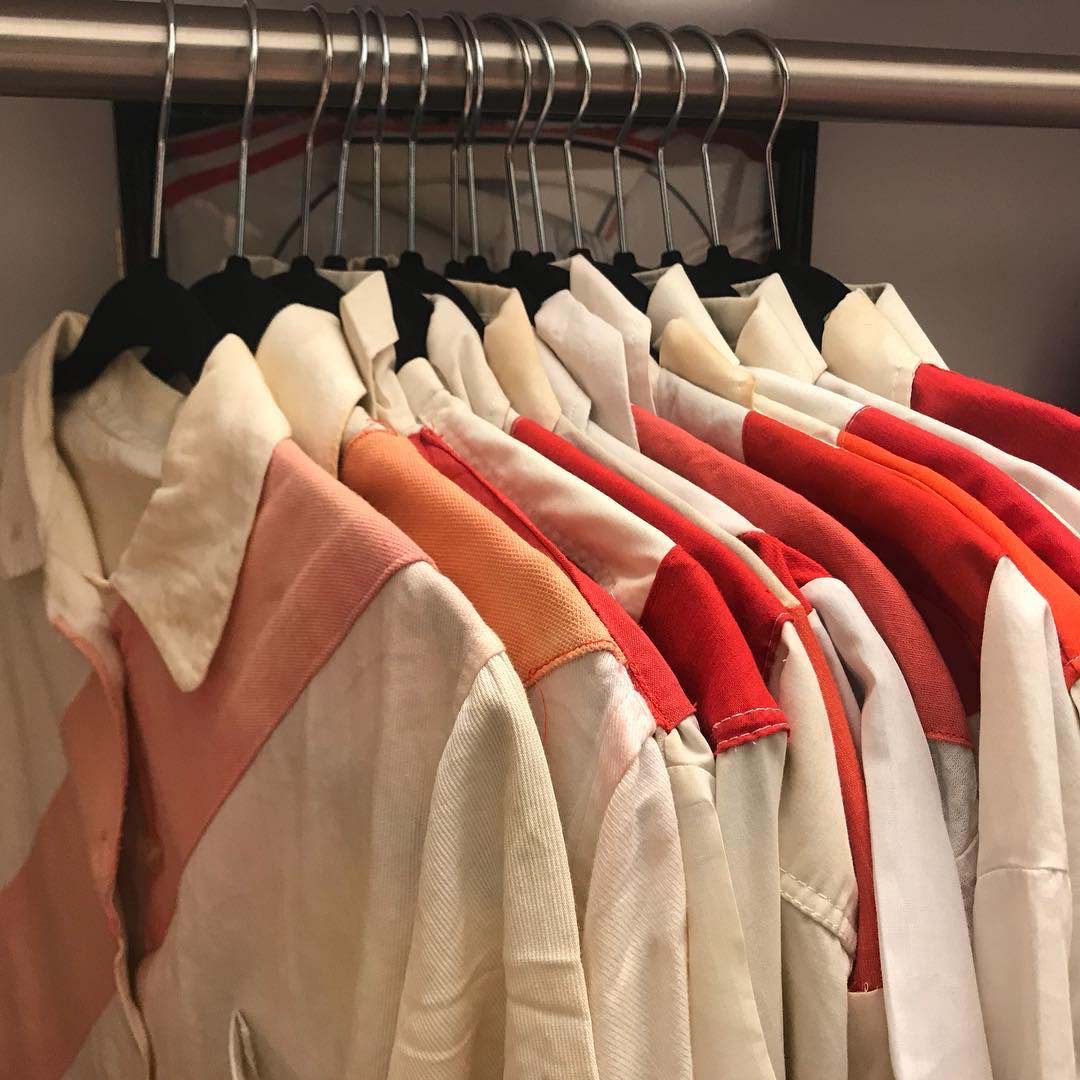 Goldfarb's roots in collecting started in 2009 while on a trip to Buenos Aires.
"I went to the adidas store to pick up a jersey I liked from the previous season," Goldfarb said. "The teller told me that they were all out, and the best place was to get them on Mercado Libre (an e-commerce site). I started to buy a lot of jerseys, especially those from when I was a kid, and that's how it started. I was buying them up  — all of them."
Goldfarb now has a shirt from each River Plate season since 1918, many of which belong to a certain player. Naturally, he has lost count of exactly how many he has that have a number or name on them.
"When I know which player it is, I put a picture of said player and place them in the closet," Goldfarb said. "I really don't know how many I have, but I have a lot."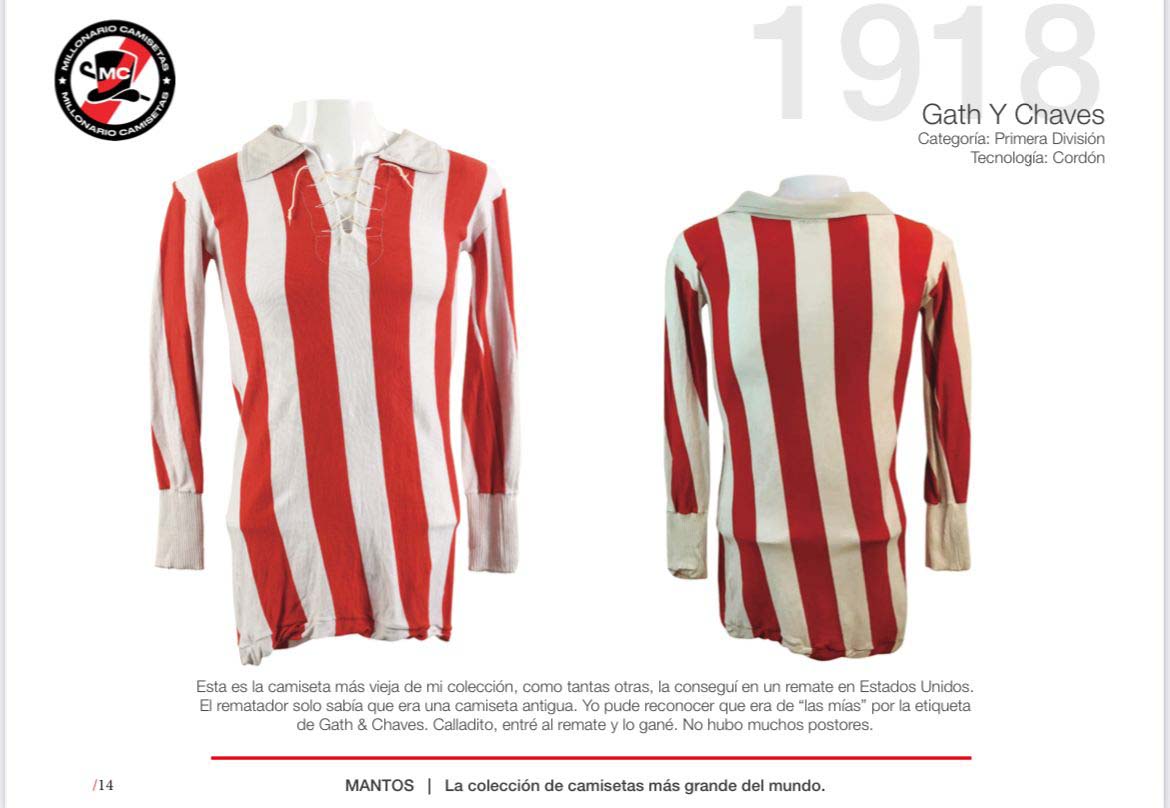 Perhaps the biggest prize in Goldfarb's collection is an original shirt from 1918, which he bought in an auction. The value of such a kit in Argentina would be out of this world, but Goldfarb got a little lucky when picking it up — the seller didn't exactly know what they had.
"I bought [the 1918 kit] in an auction in the United States," Goldfarb said. "They did not know it was a sports jersey, but I knew because of the shirt maker and some information that it was a River jersey. The auctioneer placed it as a 'shirt of that era,' and I was able to buy it."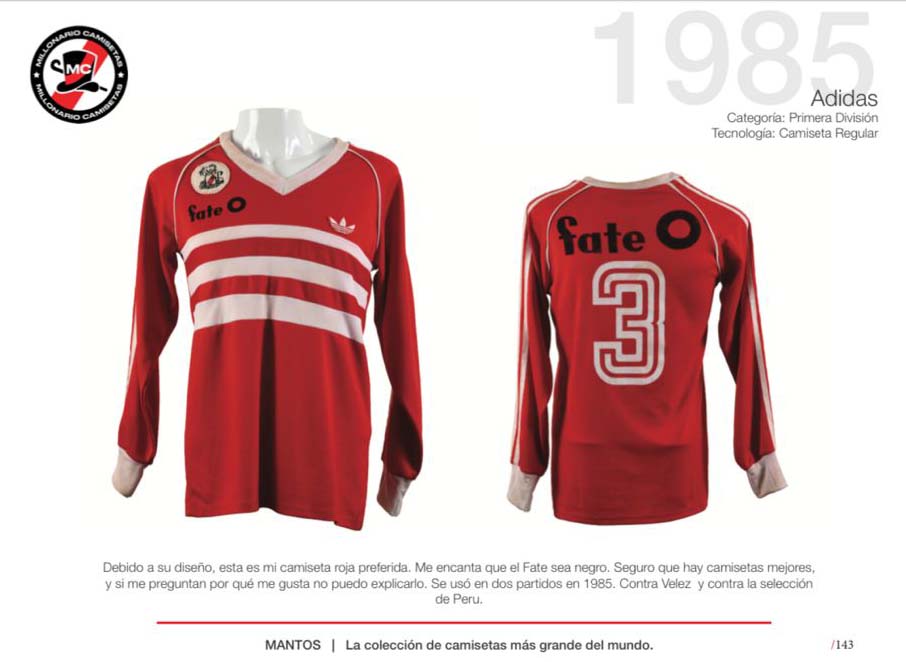 But Goldfarb goes elsewhere when it comes to his favorite out of his collection: the v-neck away kit from 1985.
When it comes to home kits, Goldfarb points to River shirts from 1986, 2002, and 2016 as his favorites, stating that he prefers the simpler designs over the more complex. It helps when a club like River keeps their iconic design more or less unchanged from year to year.
Making the Record Books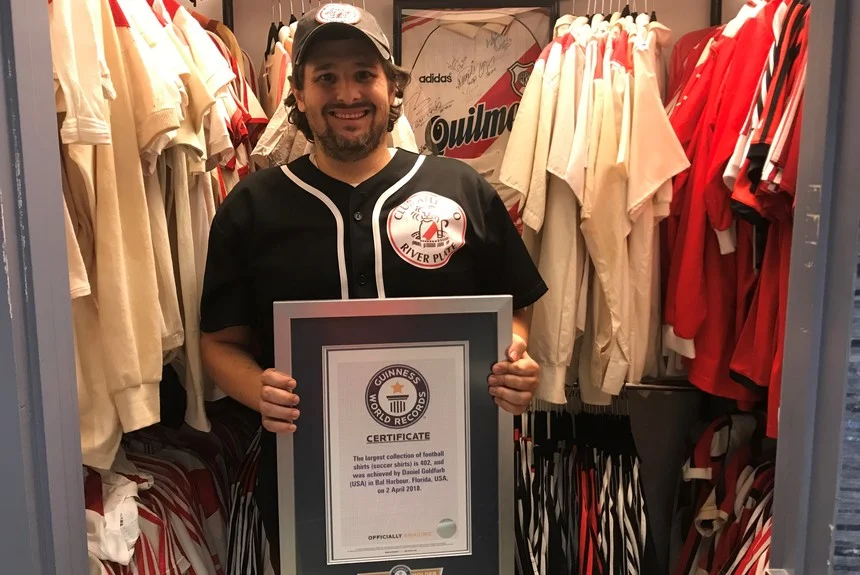 Goldfarb proudly displays his two Guinness Book of World Records on his wall.
"It was an objective, I spoke to the Guinness people and there wasn't a record for the person who had the most kits of just one team," he said. "It took about six months for them to verify the data, and that it was all true, and when I got the diploma it was very satisfying. Then I broke my own record and that was an honor."
But it's all not just about record breaking and personal recognition. Goldfarb also uses his Instagram and TikTok to work with various organizations to raise funds for needy causes in his home country.
"Instagram helps a lot, with fans looking at old kits and then trying to help one of the causes," Goldfarb said.  "If River wins, we can donate here or we can all help to collaborate, and through River, fans get together and help for a bigger cause."
Goldfarb is much more than just a guy who collects a lot of River Plate jerseys — he has created a time capsule of the past, present, and future of River Plate, a team with such a rich culture. And for Goldfarb, in a way he is a gatekeeper of that proud history.
Follow Dan Goldfarb, aka Millonario Camisetas, on Instagram and TikTok.