Manchester United's 2019-20 kits pay homage to an iconic season in their storied history, but how do they stand up to some of the classic shirts from years past?
For many Manchester United fans, it's been easier to live in the past than in the current day. One of football's most illustrious clubs, the Red Devils' 2018-19 campaign was tumultuous to say the least. Any glimmer of hope following Ole Gunnar Solskjaer's replacement of Jose Mourinho was thrashed by an end-of-season collapse that took them out of contention for a 2019-20 Champions League spot. There was also this shameless fan lambasting of Paul Pogba — who's proven time and again to be one of the few bright spots on the squad.
Flashing back to 20 years ago, Man U were on top of the world. They had completed the first and only European treble from a Premier League club, thanks to two stoppage time goals (one from Solskjaer) that sealed a 2-1 comeback victory over Bayern Munich in the Champions League final.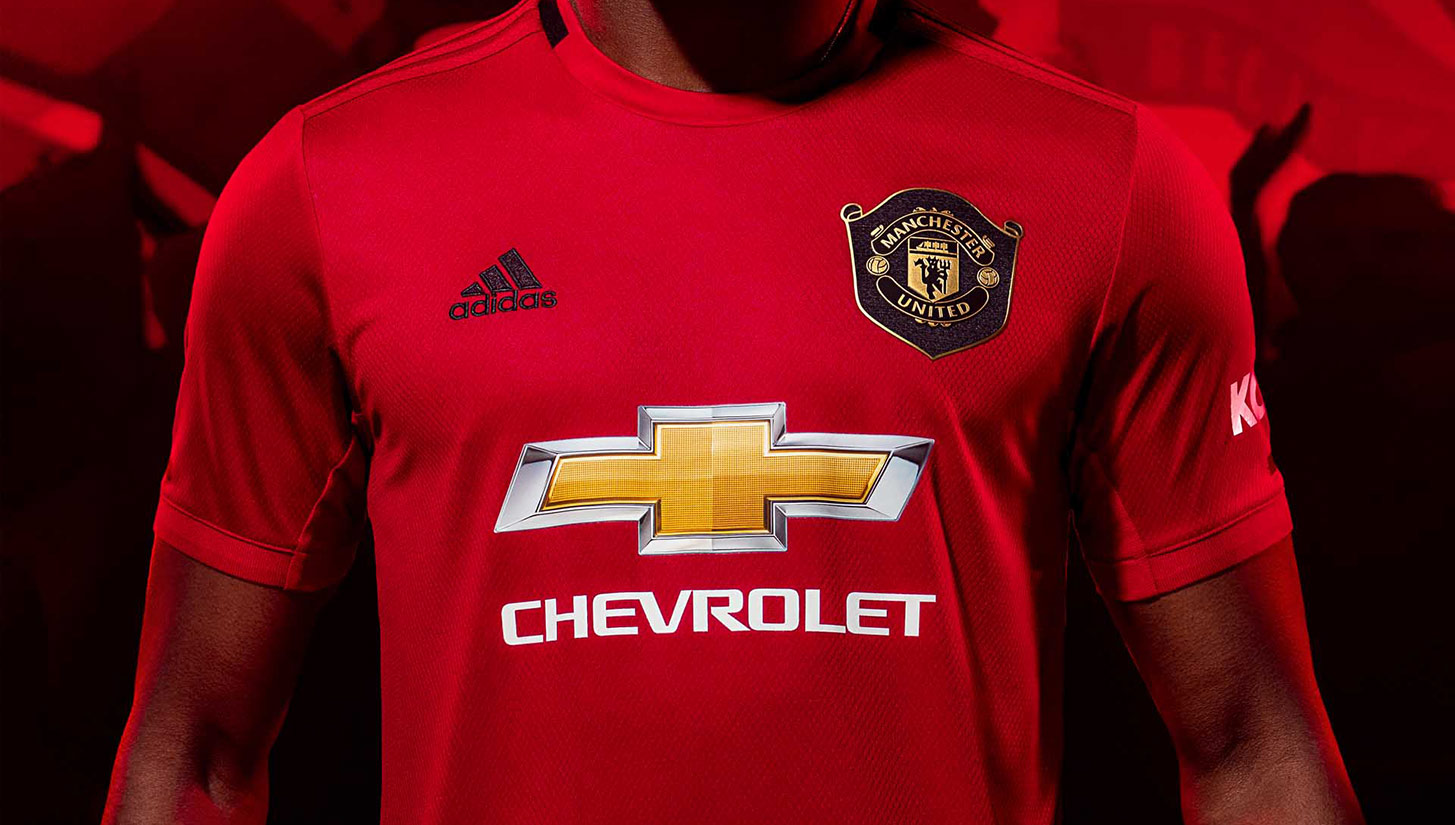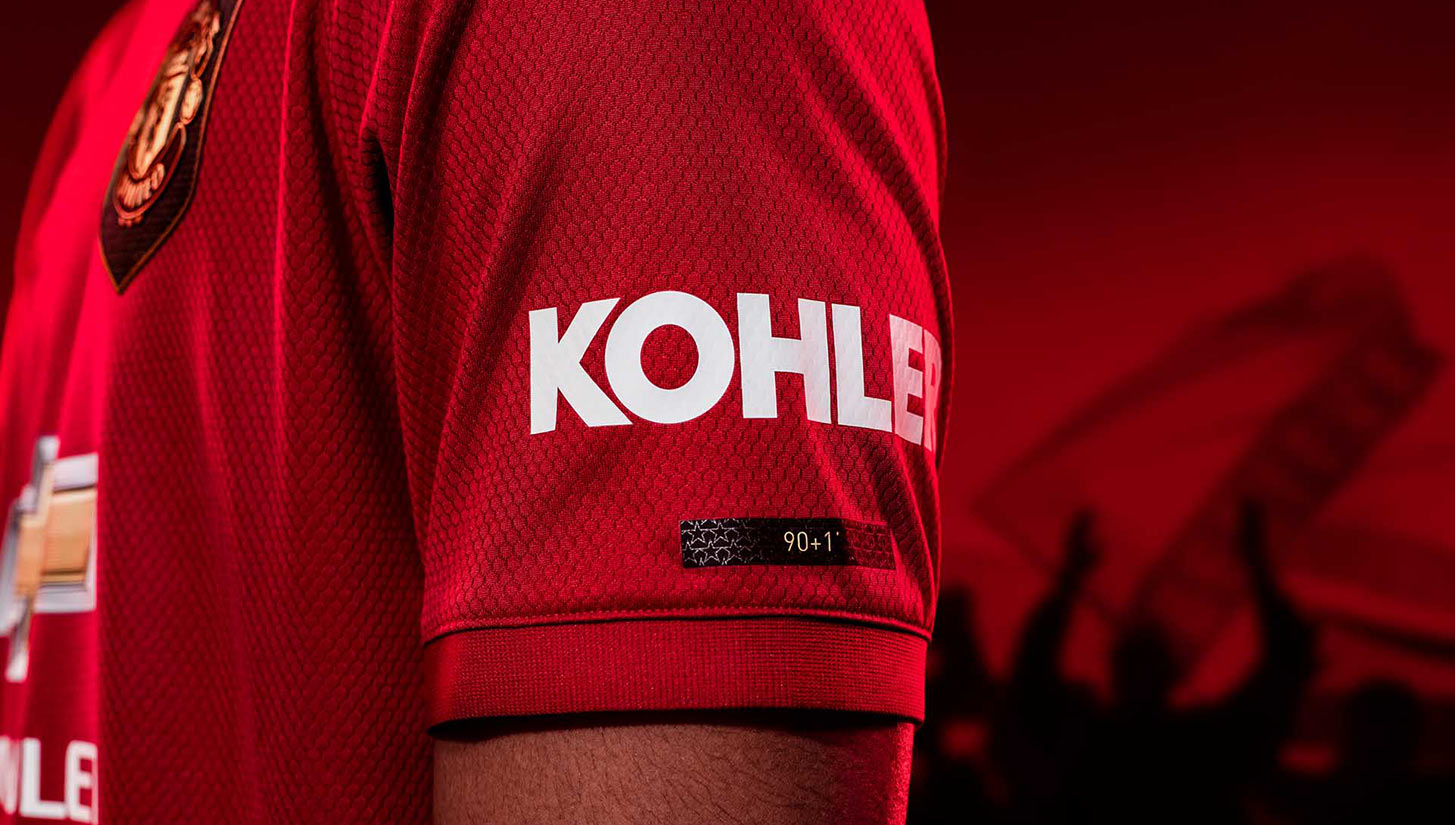 Honoring the historic season and looking to propel the club back to excellence, adidas rolled out the Red Devils' 2019-20 kits last week, which feature several nods to the iconic '98-99 season. Time marks on each sleeve harken back to the two last-minute scores from Teddy Sheringham and Solskjaer, and text on the jersey's side recall the date and location of the treble-clinching victory.
All in all it makes for a solid kit (certainly an upgrade from this year's), but where does it stand amongst some of the all-time greats? After all, in addition to having a storied history in terms of results, Man U has some of the most iconic kits of all time. Humoring the Red Devil fans' affinity for the past, let's take trip down memory lane and revisit some of our favorite Manchester United kits.
1995-96 Home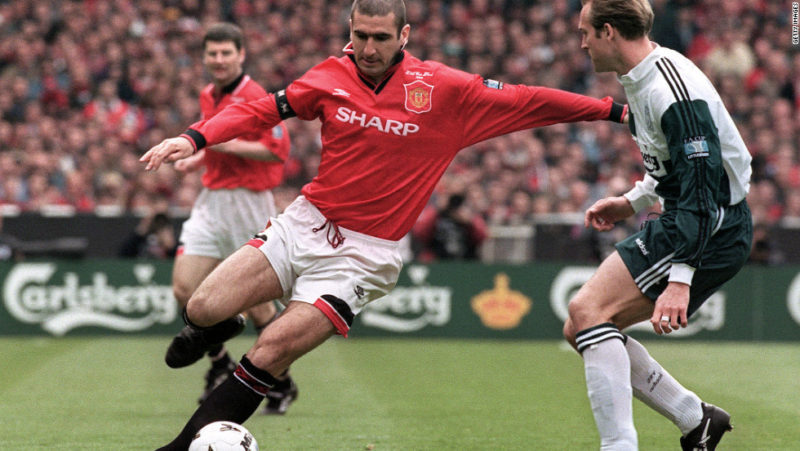 Supplier: Umbro
An absolutely iconic look donned by one of the club's most iconic players, what's not to like about these Umbro classics? The contrasting black collar, giant crest and numbers, and subtle Old Trafford graphic make this a highly sought-after kit that oozes '90s greatness. They even look good next to the all-time classic '95-96 away kits from Liverpool. Bonus points if you rock these with the collar up like the legend Cantona.
2013-14 Away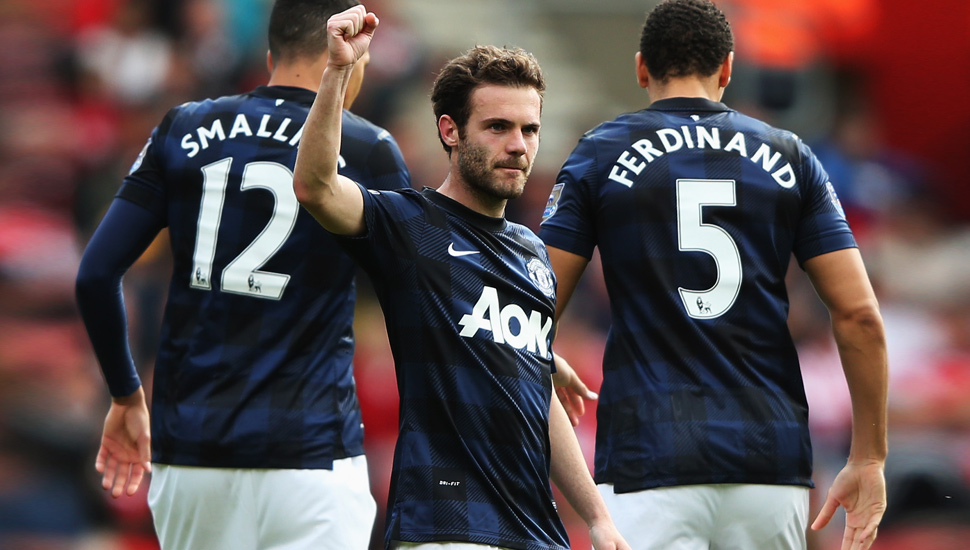 Supplier: Nike
A step away from tradition in the best sense, the 2013-14 away kits from Nike put a new twist on the gingham pattern introduced the season prior (more on that later). The Red Devils struggled through the year (which was also Rio Ferdinand's last in a Man U kit), finishing seventh in the EPL table, but they looked damn good doing it.
2012-13 Home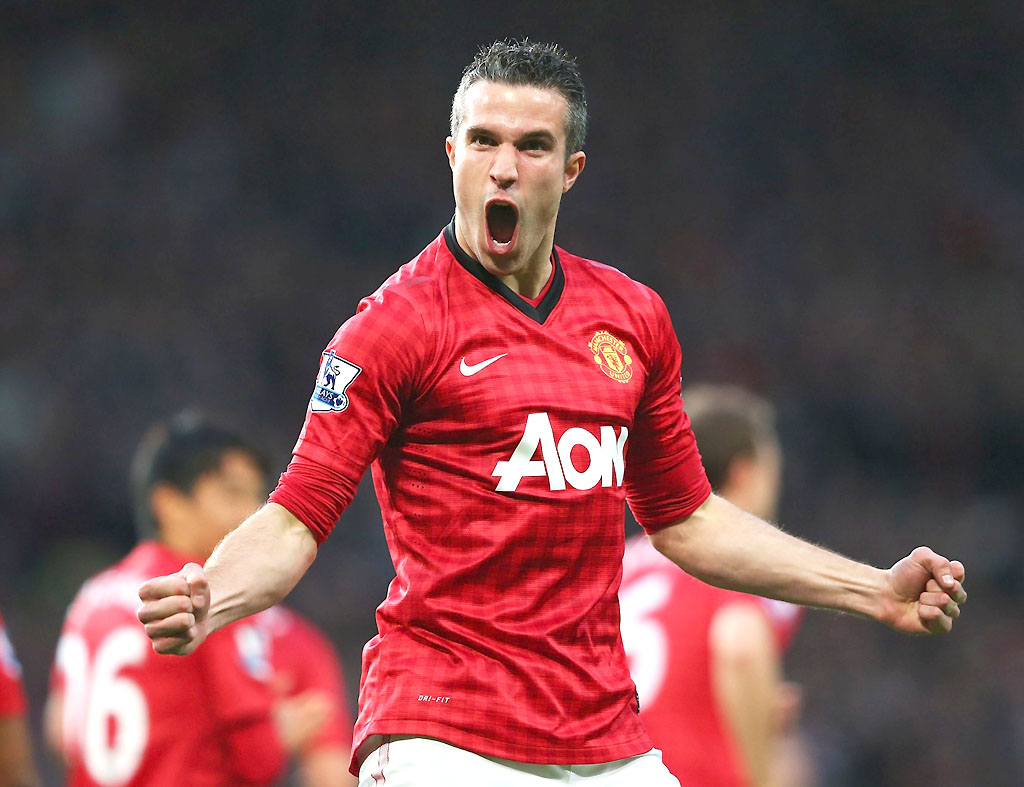 Supplier: Nike
Honoring Manchester's history as a textile hub in the industrial revolution, Nike introduced a gingham pattern to the Man U kits in 2012-13. It was met with mixed reviews, but we absolutely love the elegant look — and apparently so did the squad, as it rode Robin Van Persie's 30 goals to a Premier League title.
2015-16 Home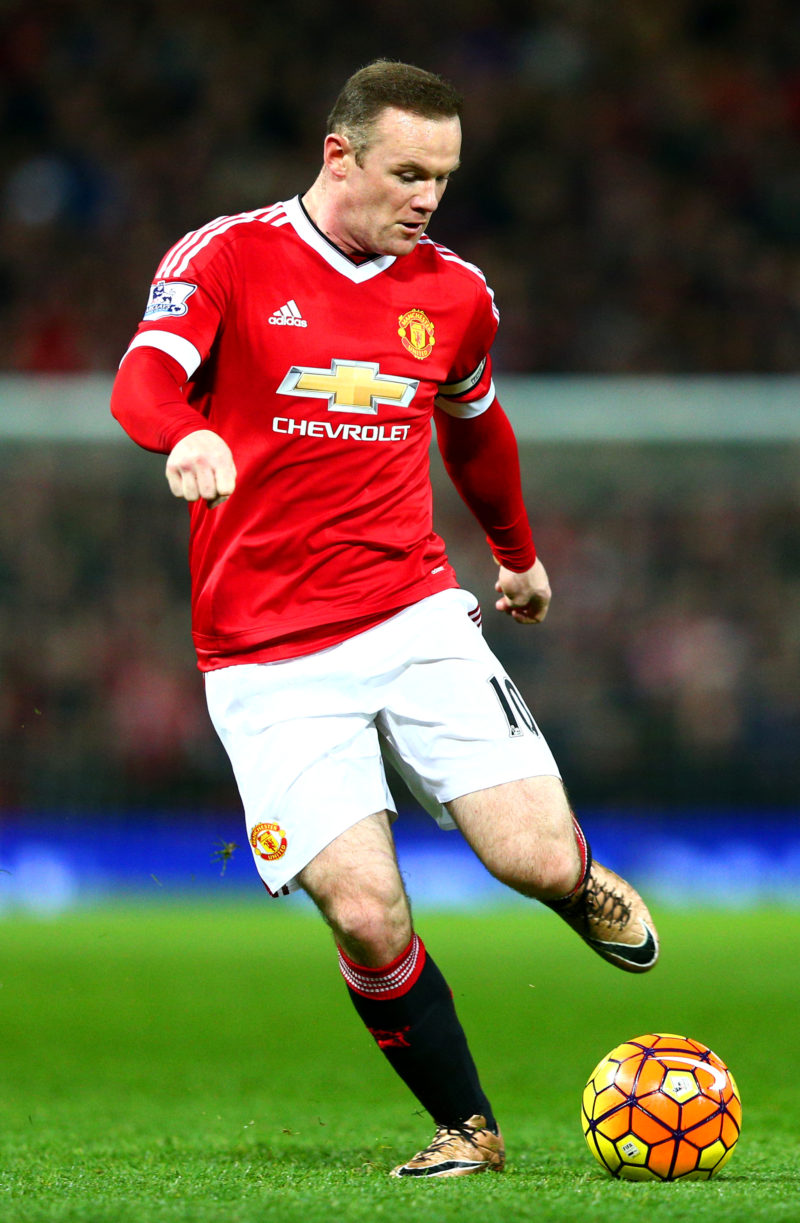 Supplier: adidas
In their first season back as kit suppliers for Man U, adidas made sure to bring the heat. Inspired by the simplistic design of the 1980 Red Devils shirt (also an adidas production), the 2015-16 jerseys were as classy as they were eye-catching. They only drawback to these is the gigantic Chevrolet emblem on the front, but hey, they've got to keep the lights on at Old Trafford somehow.
2002-03 Home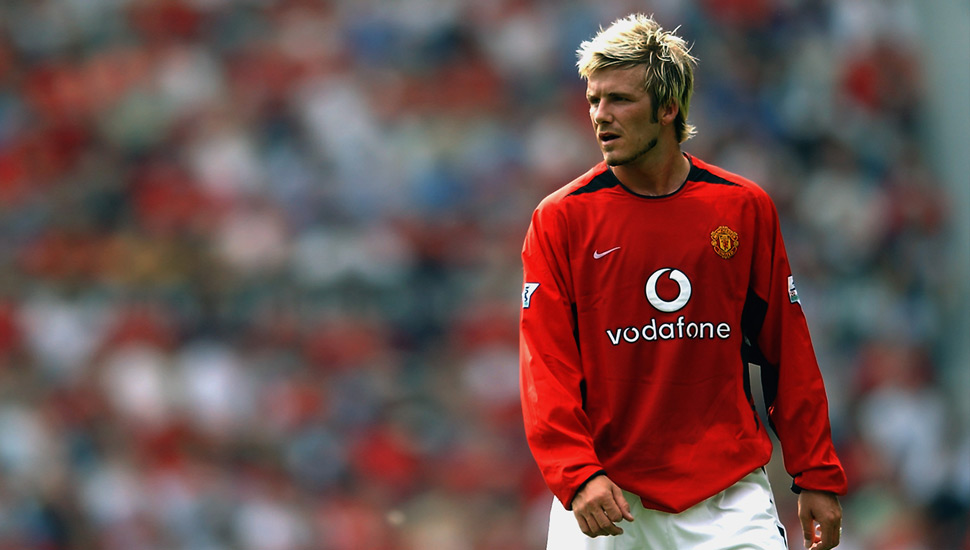 Supplier: Nike
There's just something about the baggy kit look that's so appealing. Maybe it's the nostalgia, or maybe it's the fact that David Beckham makes anything he wears look good, but you can't deny that the 2002-03 Man U kits from Nike are bonafide classics. The black accents put a subtle hint of sleek on these, and while the Vodafone logo may be a little large for our liking, it's somehow strangely aesthetically pleasing.
1992-93 Away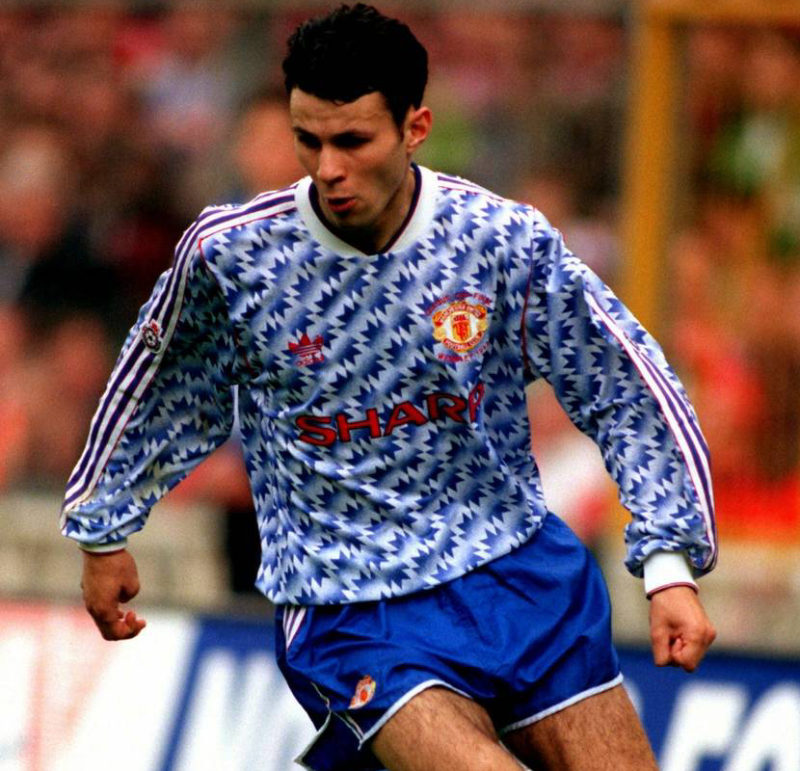 Supplier: adidas
In what may be the greatest kit of all time, the immaculate 1992-93 kits remain a classic to this day. The iconic pattern encapsulates everything we love about '90s kits — bold colors, brash design, and a genuine disdain for anything cookie cutter. adidas even brought the pattern back for Man U's 2017-18 away shirts, although in a much more subdued manner. Still not convinced these are legendary? Check the resale prices of these at vintage kit sellers or online marketplaces. They'll run you as much as $300 in some cases.
What are your favorite Manchester United kits of all time? Let us know in the comments below.