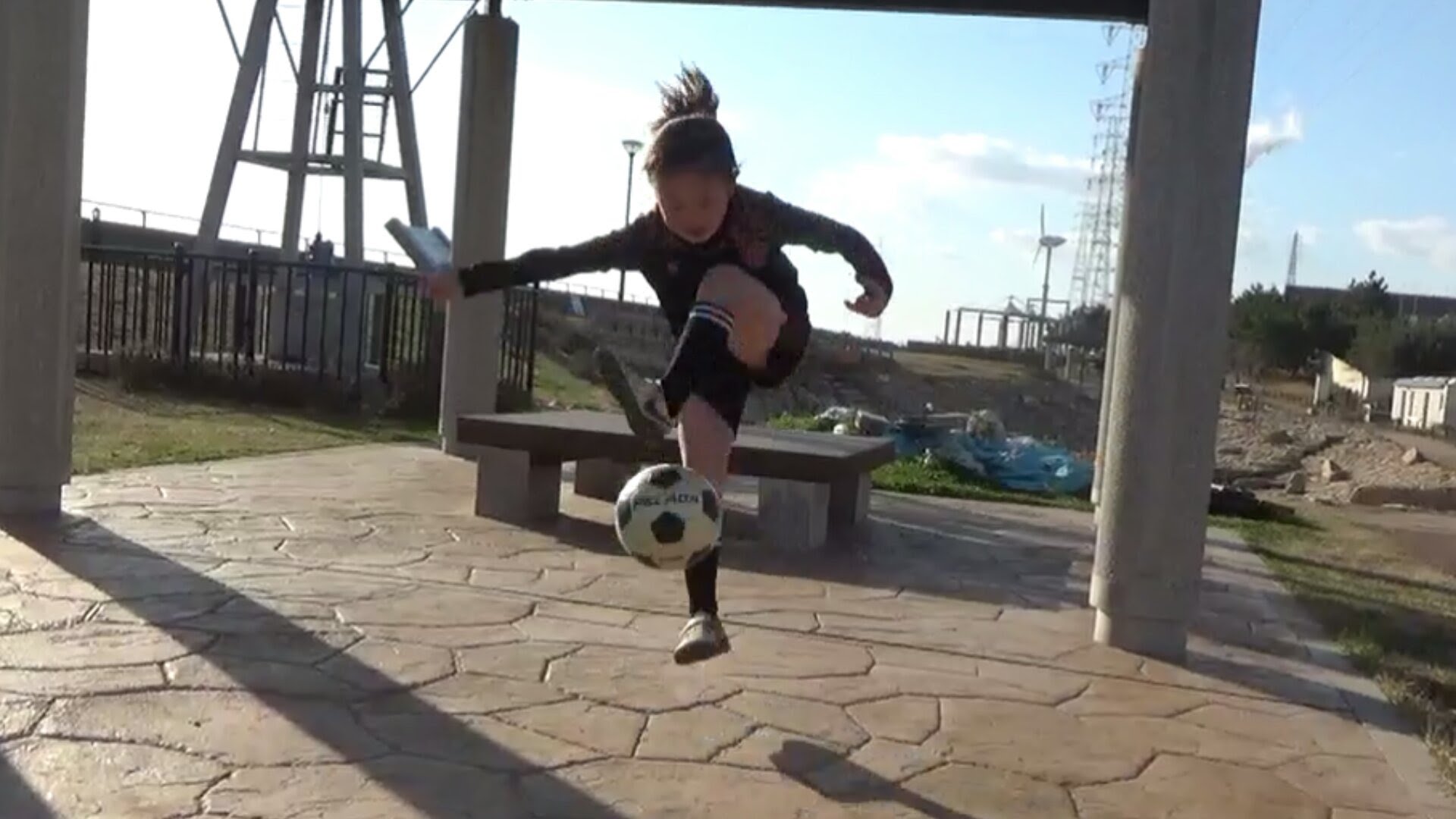 Something is happening with the freestyle scene in Japan right now. First 16-year-old Keisuke, aka freestyle10k, grabbed our attention with his otherworldly flair, now 7-year-old Yohane is pulling out ATWs and juggling like a mini-pro, with less than four months of experience. Did I mention she's 7? The future is here, and it's in the form of a mightily skilled, pint-sized Barça fan.
Yohane's father, Shinya Mizusumi, can be spotted once in awhile practicing moves side-by-side with his daughter. A relatively new freestyler himself, Mizusumi began teaching Yohane in December 2015. Often donning FC Barcelona gear, both daughter and father are huge fans of the Catalonia team. At the rate she's going, it wouldn't surprise us to see her performing at Camp Nou someday!
Follow Yohane's progress at @yajibe_youtube.