In a melting-pot-competition of freestyle sports that included football, basketball, and flatland BMX, Freestyle Fes saw some of Japan's most talented athletes go toe-to-toe in an atmosphere that was oozing creativity. 
It's no secret that Japan's freestyle football scene is one of the most unique and creative out there. With some of the most technically sound and advanced athletes in the world, it seems like every single Japanese competition one-ups the last.
This was most recently evident at Freestyle Fes, a no holds barred tournament that featured some of the world's most innovative freestylers battling it out in Tokyo's Azusawa Gymnasium.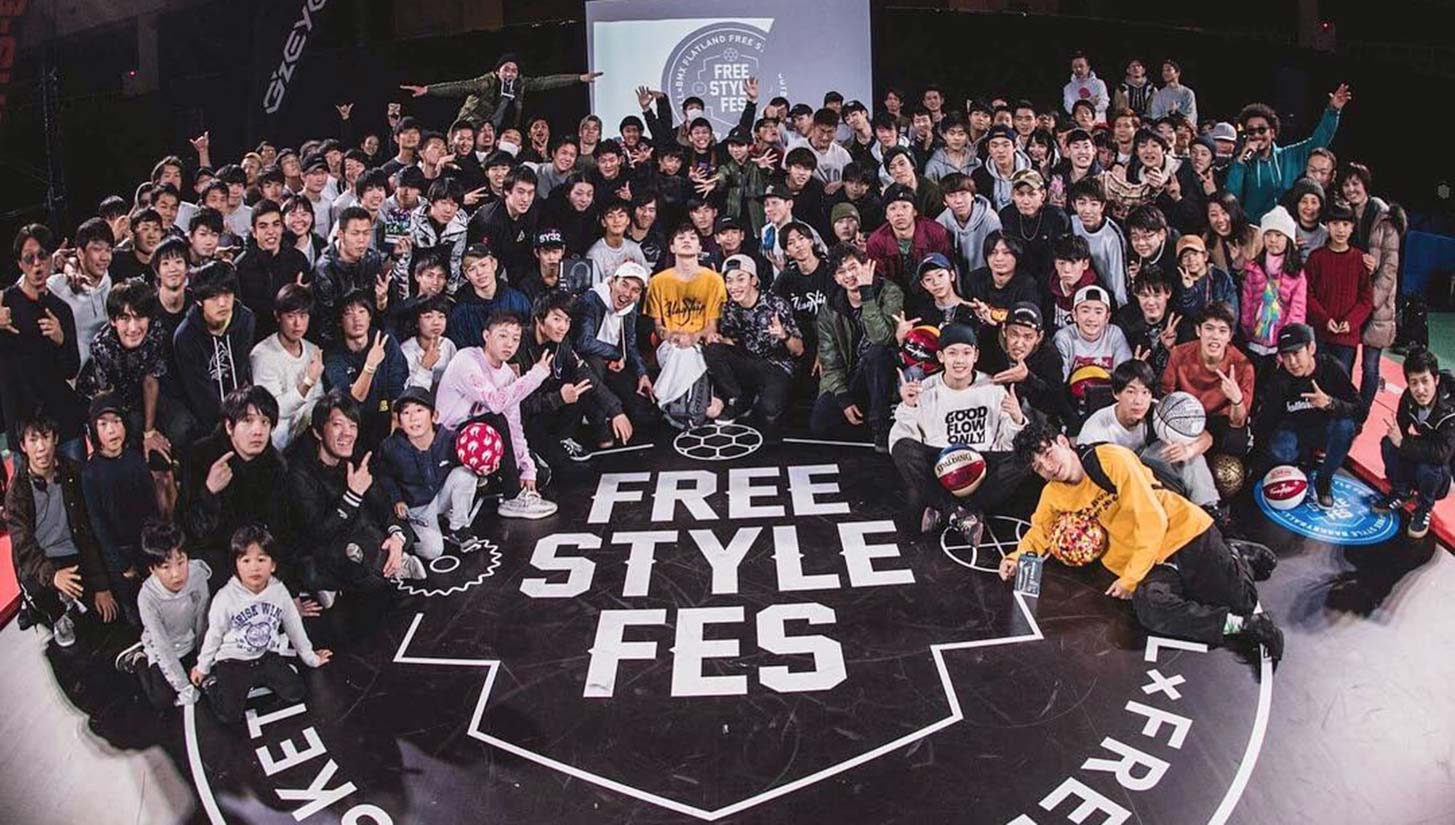 Put together by former Red Bull Street Style Champion Kotaro "Tokura" Tokuda, the event featured a unique format in which each battle was comprised of three different 30-second rounds — big trick, flow, and traditional battle — a slight but crucial twist to the standard three 30-second battle rounds.
As for the competition itself, 16 of Japan's finest talents put on a show, including defending champion Yo Katsuyama and eventual champion Kazane Shimazaki. The judging panel included 2015 Freestyle Fes Champion Hiroki "Mosa" Matsuda.
In a closely contested final battle, Kazane overcame the odds and was able come out victorious over Ibuki Yoshida, despite his No. 10 seed compared to Ibuki's No. 4. Although it was Kazane that won the competition, the moment of the night belonged to event host Tokura, who flawlessly executed his signature front flip catch which left spectators in absolute awe.
Additionally, there was an eight-person freestyle basketball and flatland BMX tournament that formed a trinity of high-level freestyle sports, making this event truly one-of-a-kind.
Seemingly trying to spice things up from the format that we've become accustomed to, could we possibly see more events like this in the future? Count on the creativity of the Japanese freestyle community to always find a way to push the boundaries of freestyle as we know it.