After recently unveiling its latest installment of the Mercurial franchise, we take a look back at some of the most innovative boots Nike has ever released.
Nike is no stranger to innovation. It is what built the brand into arguably the most recognizable one in the world. The Mercurial, their flagship football cleat, is right up at the top of Nike's most recognizable products. The brand uses the Mercurial as a blank canvas, pulling their most audacious innovations and cobbling them together like some sort of shoe meant for Frankenstein. The newest release is no different.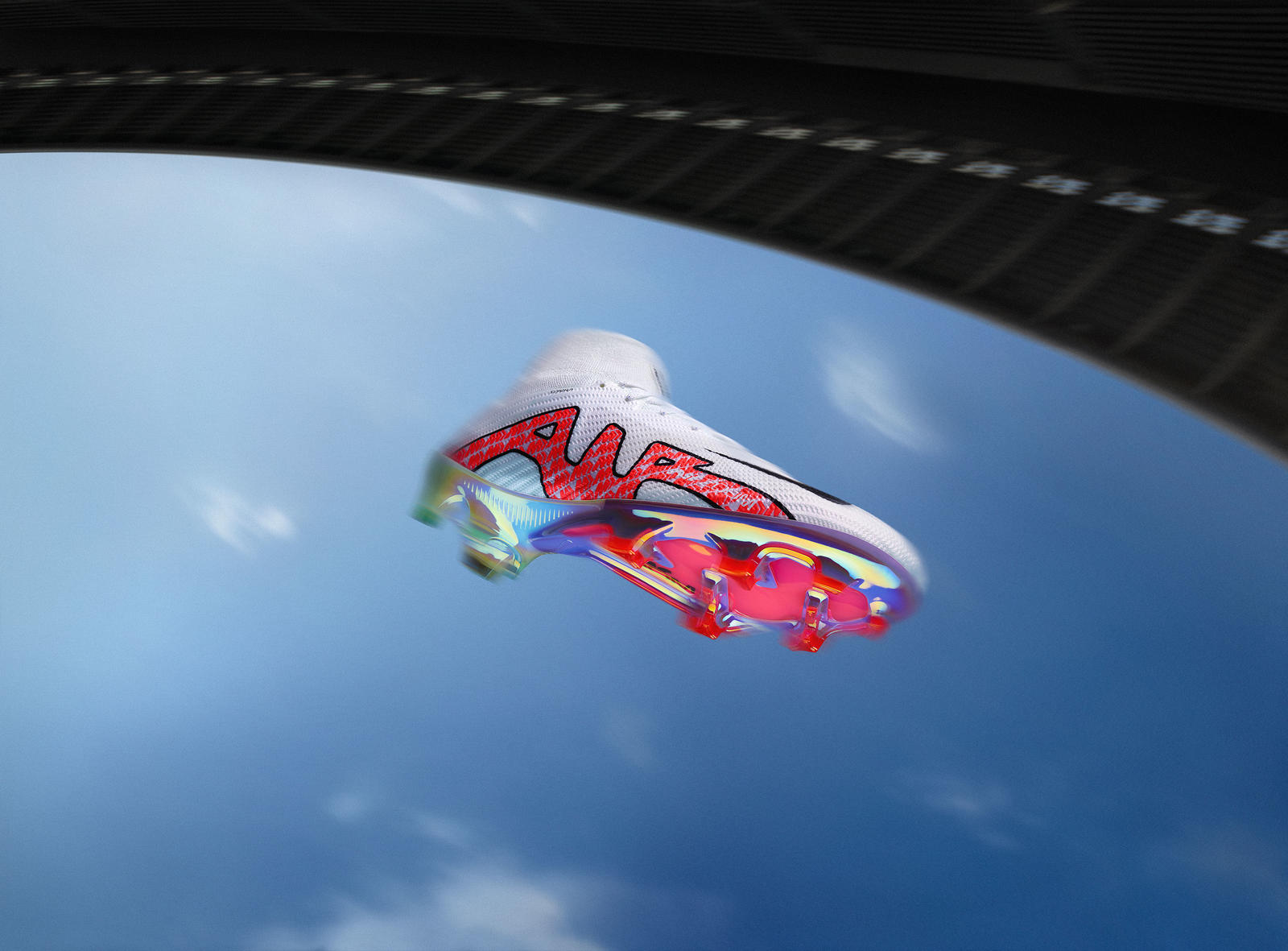 Just a few days ago, Nike released the Nike Air Zoom Mercurial — a boot built on one of the Swoosh's greatest tech innovations, Air Zoom. But the groundbreaking doesn't stop there, as the soleplate has evolved from the chevron (bladed) stud into a "tri-star" stud. Top that off with a new upper material called Vaporposite+ that was designed in the Nike Sport Research Lab, and the Air Zoom Mercurial becomes a completely new concept for Nike, who feel that this combination will revolutionize our perceptions of what a Mercurial can be.
With all this innovation swirling around, it led me to reminisce on all of Nike's attempts to create a groundbreaking boot — whether they lived up to the hype or faded into obscurity and become folklore for the boot nerds. Here is a list (in no particular order) of 10 times Nike took a risk in their football boots.
Hypervenom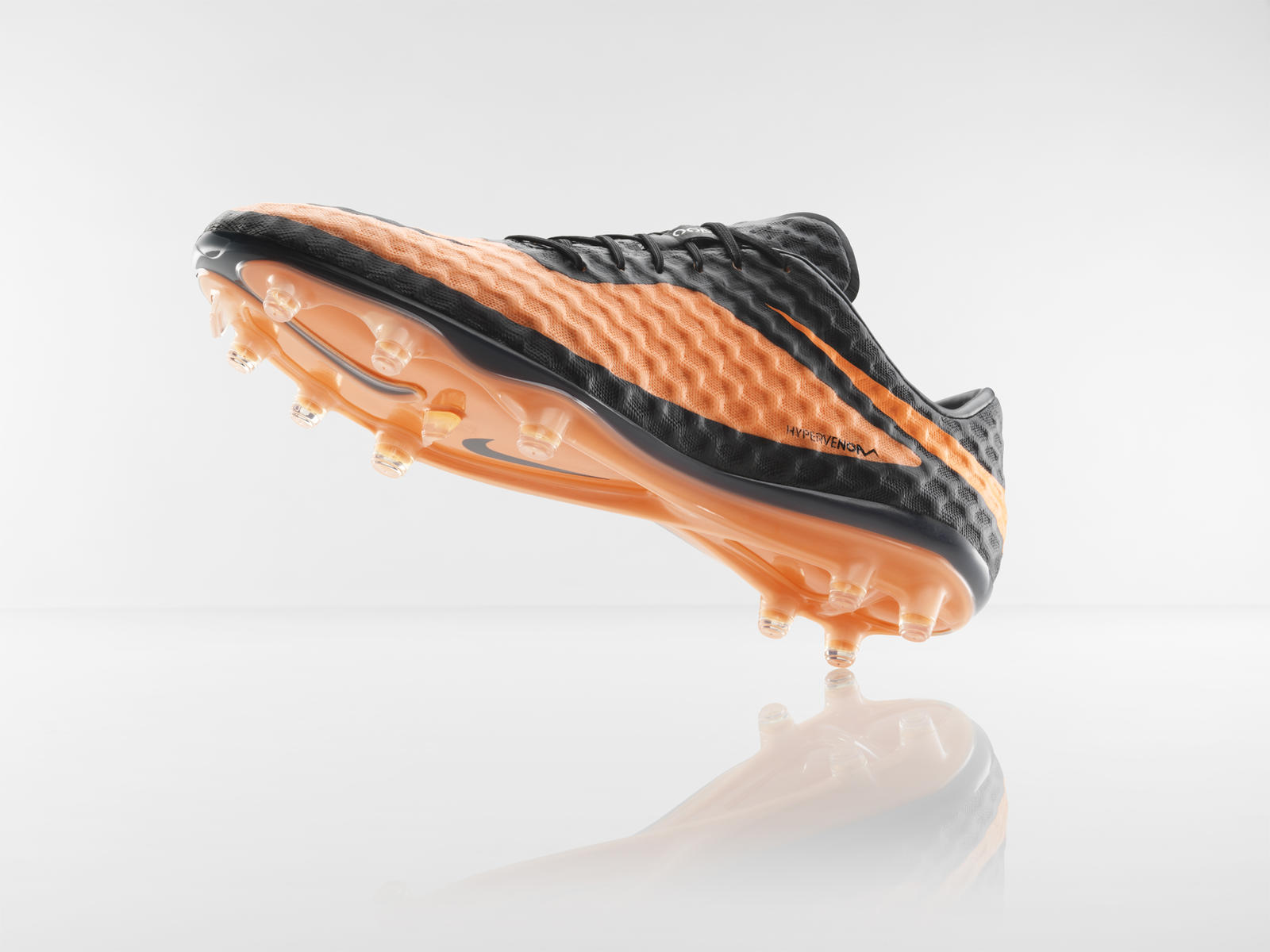 Nike released this boot as an option that went away from a traditional "speed" boot. The Hypervenom was still built to be fast, but in the small spaces when the ball is at your feet in addition to in a straight line. What came of this is arguably the best upper to ever be put on a synthetic football boot.
NikeSkin was a complete revolution as it somehow combined the softness that is usually reserved for leather with the thinness and lockdown that synthetic boots consistently provide. The NikeSkin upper claimed to be "the closest thing to playing barefoot," and many people agreed with this audacious claim.
Sure, it didn't offer much protection and occasionally had durability issues, but many pro players still swear by this boot (mainly Daniel Sturridge). If you still have a pair of deadstock Hypervenoms, you are sitting on a decent chunk of cash as well.
Magista Obra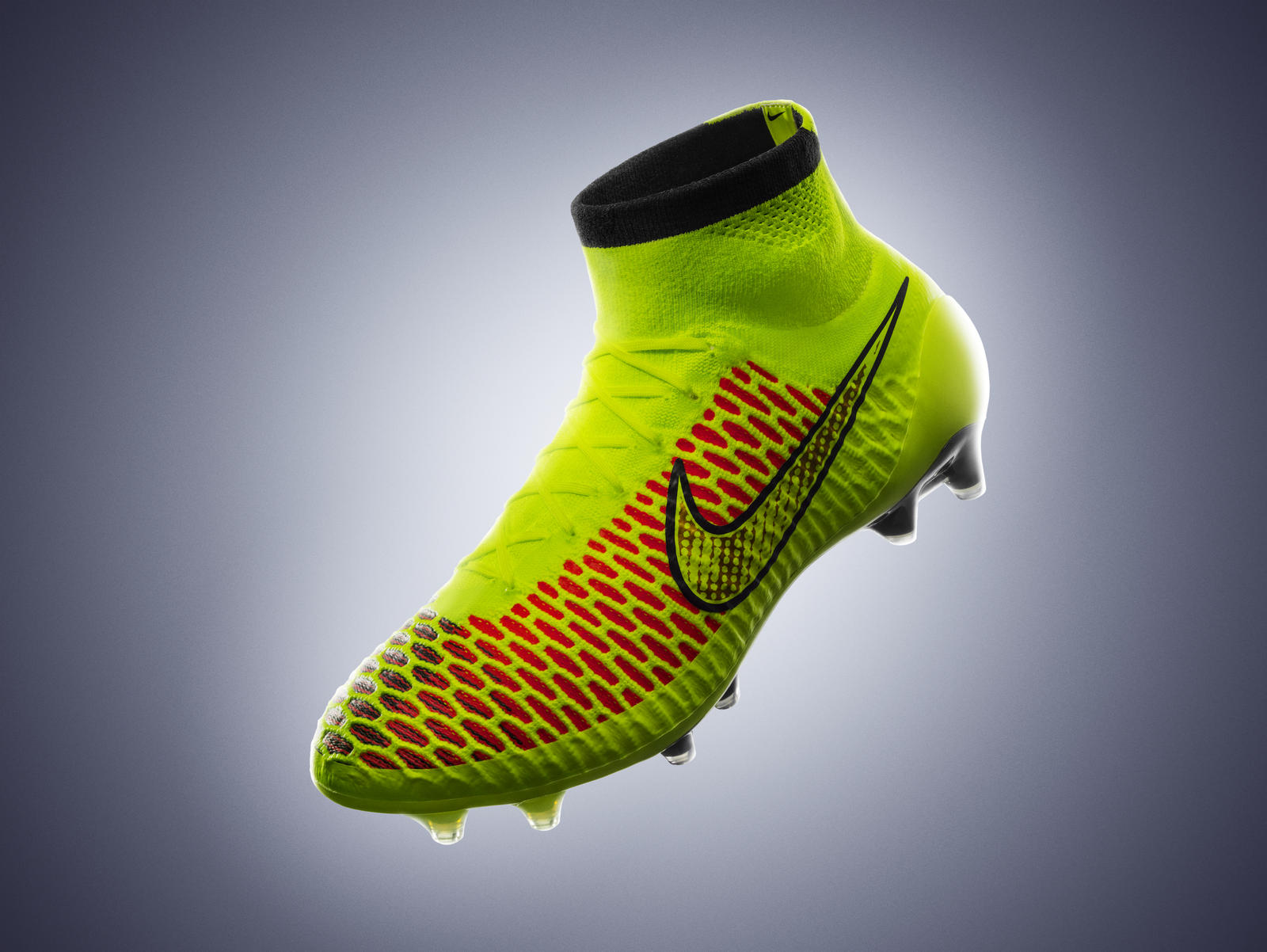 "Nike Changes Football Boots Forever with New Magista" is what the original press release headline read for a boot synonymous with the 2014 World Cup. While few people would be bold enough to make a claim, Nike did it, and to their credit, they were absolutely right. This was the first high-top football boot, as well as the introduction of a football-specific Flyknit, and it was donned by the likes of Iniesta, Mario Götze, and many more. It left an indelible image on the minds of millions during that World Cup. While many purists laughed at these new "sock" boots, the new materials and styles have stuck around and almost completely eliminated the existence of "traditional" football boots. Nike now offers a high-top version of every boot they make outside of the Tiempo line (which we'll get to in a bit).
The Air Mercurial (The OG Mercurial)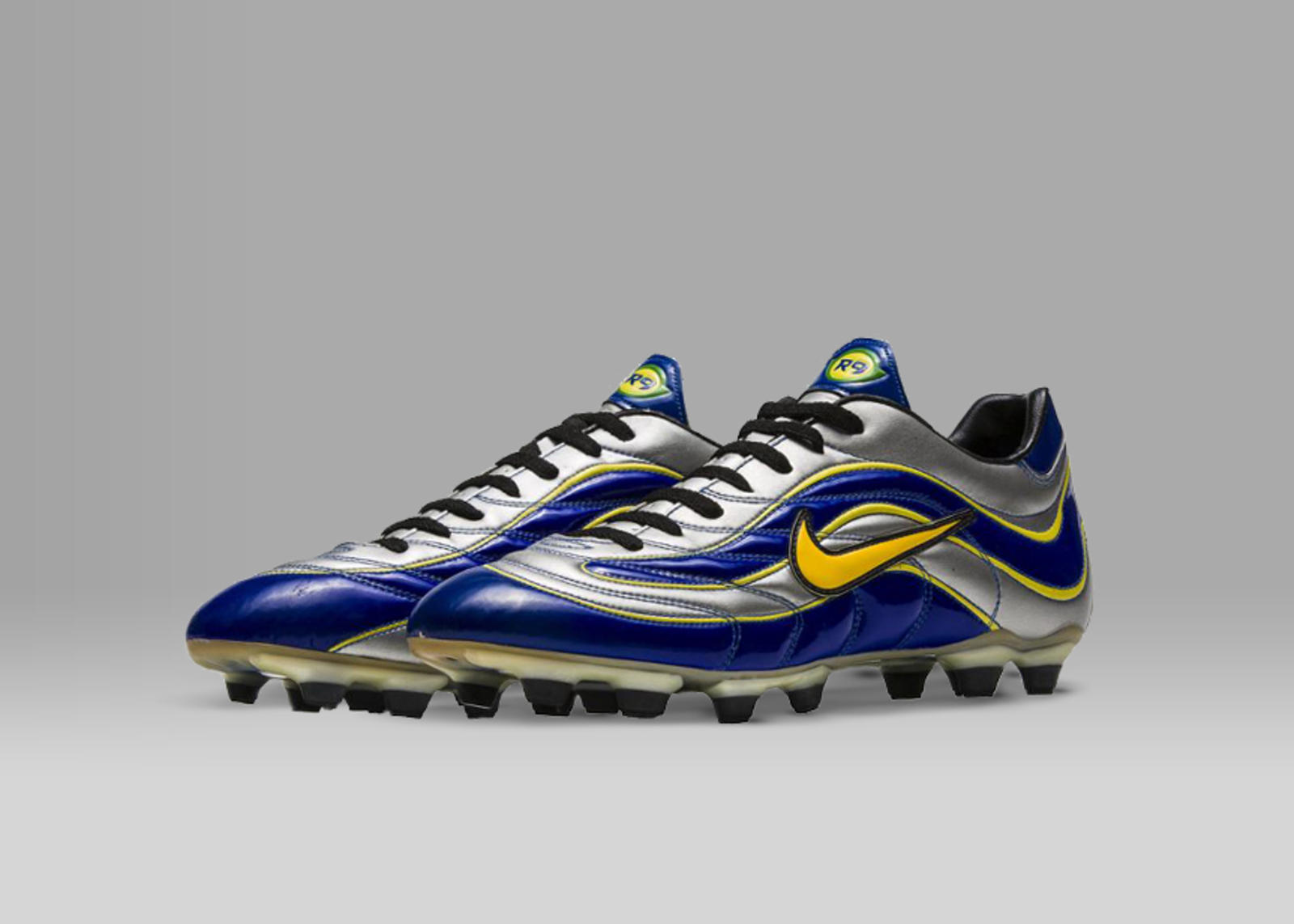 This boot started as a "speedier" iteration of the Nike Tiempo. But, in the iteration phase, Nike created a completely new type of football cleat. Built to be light, fast, and explosive, these boots were worn by Ronaldo Nazario and became an instant classic. They also featured a synthetic upper that, for the first time, performed just as well as leather, without the added weight and water absorption properties. Nike saw the way people reacted to this boot and knew that they had hit another innovation home run. What was inspired by track spikes started a completely different race, and the footballing world never looked back.
Mercurial Superfly 1 (and 2)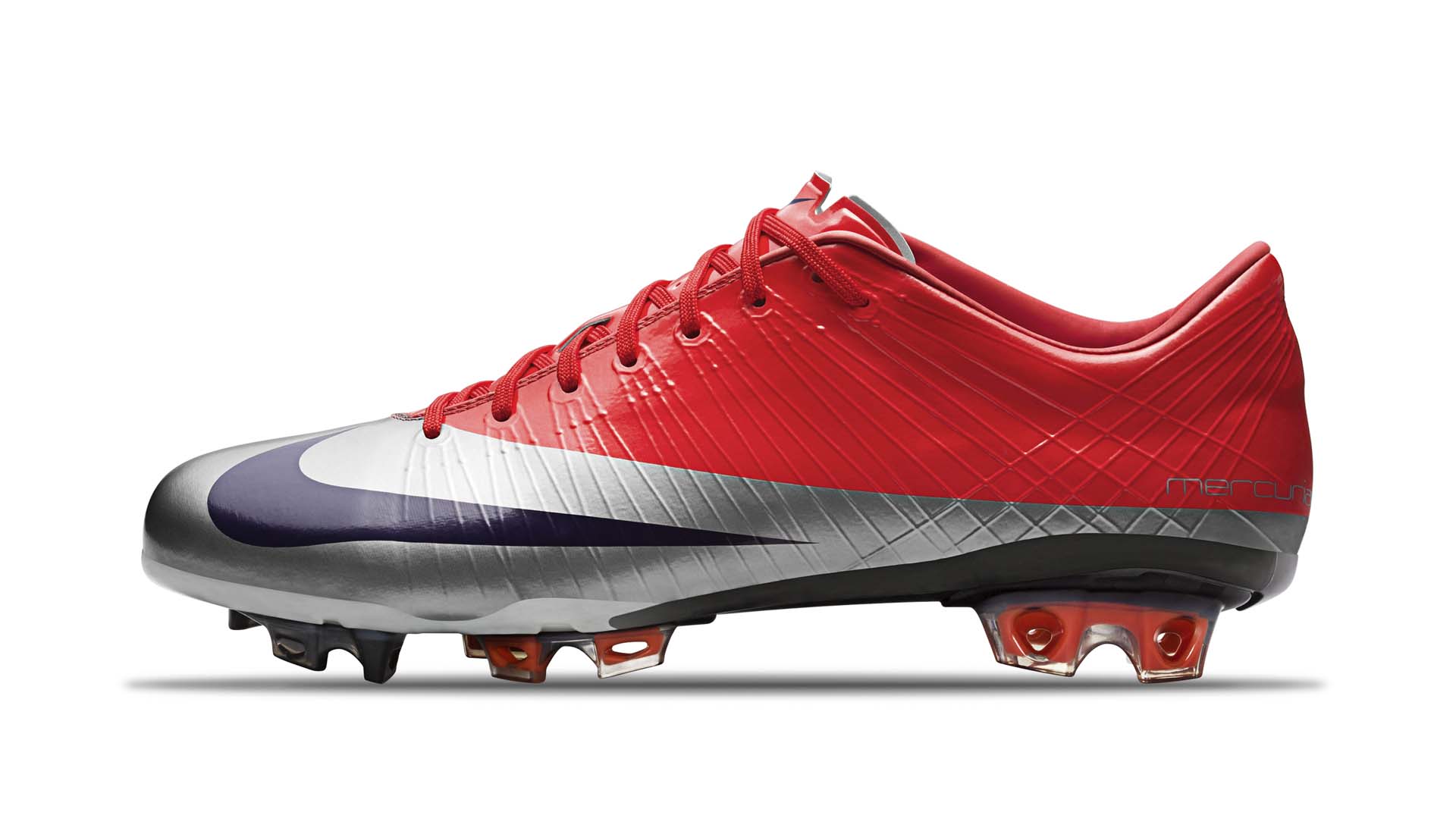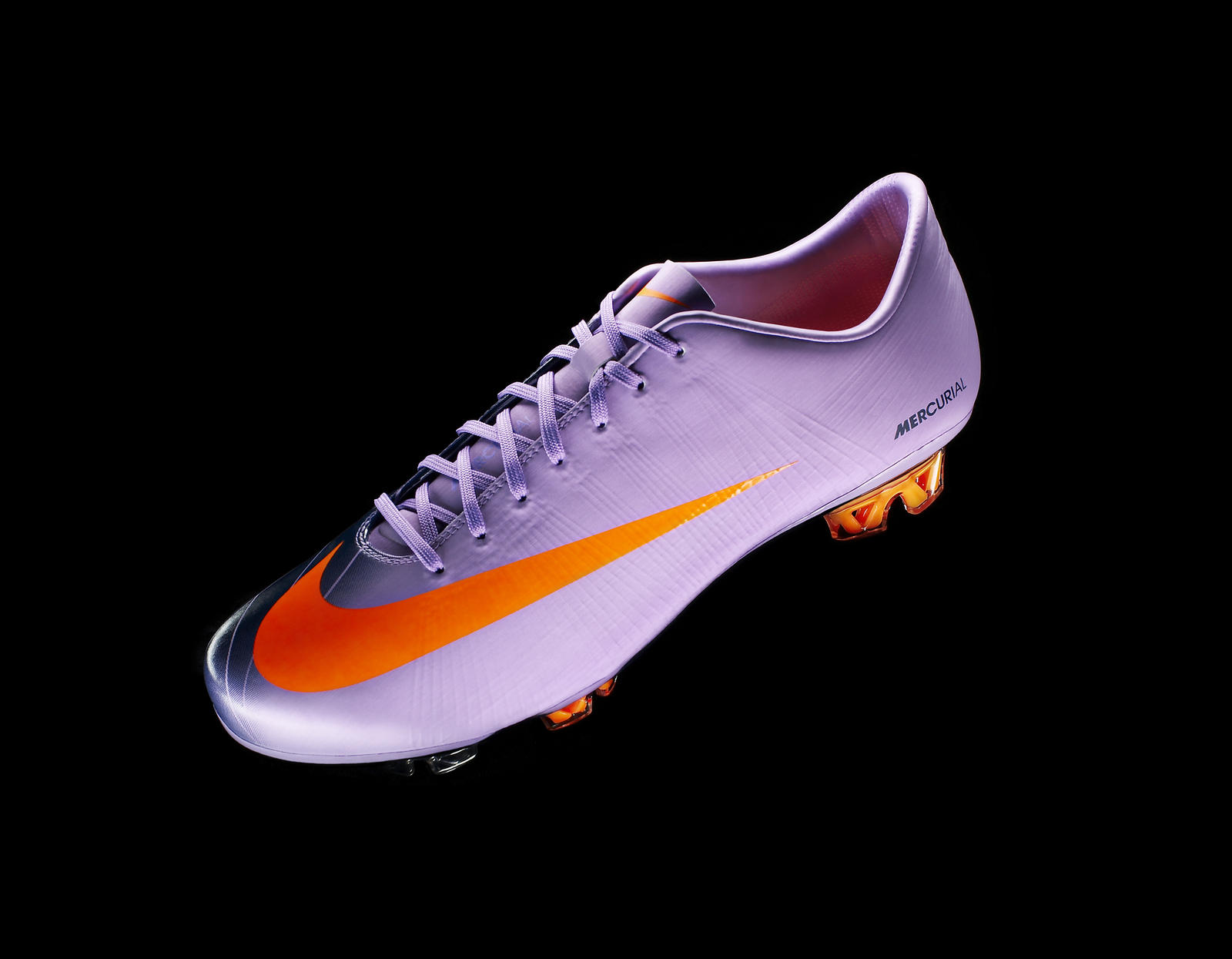 The Mercurial Superfly is a boot that started kicking things up a notch for the Mercurial line. The introduction of a full Flywire upper, carbon fiber plate, and studs that "adapted" instantaneously to how your foot planted made this the most technologically advanced boot to date. The first version never made it to retail as it kept ripping during professional testing. So, Nike made adjustments, and it turned into the Superfly II. These boots were headlined by Cristiano Ronaldo and were notoriously fickle for people to wear. While the first two iterations of the Superfly may not have performed as well as they were hyped, they paved the way to continue testing extreme technology, all in the name of performance improvements.
Mercurial Superfly 4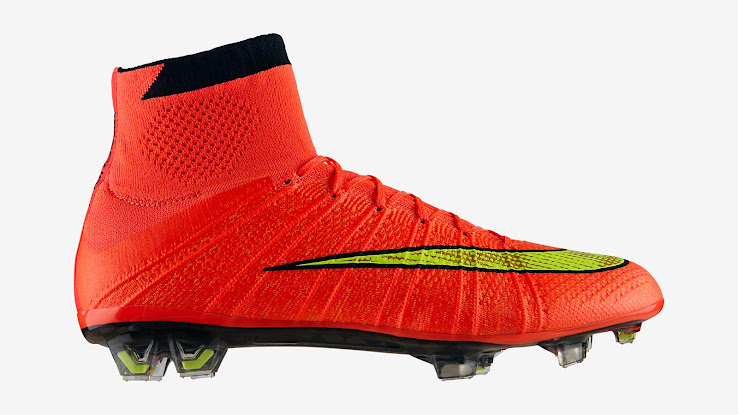 Built with the same concept of a high-top boot as the original Magista, the Superfly 4 was created with only two things in mind. Be fast, and be soft. What came was a sprint spike with an upper that used Flyknit as the base material and Brio cables that ensured lockdown for every cut, step-over, and strike that the fastest players in the world needed. This upper allegedly led to a better connection to the soleplate, which in turn created a better power transfer between foot and ground (i.e., more speed).
These boots guaranteed you extra speed, and while that might be hard to prove, I bet most people who wore them felt the fastest they have ever been.
PhantomVSN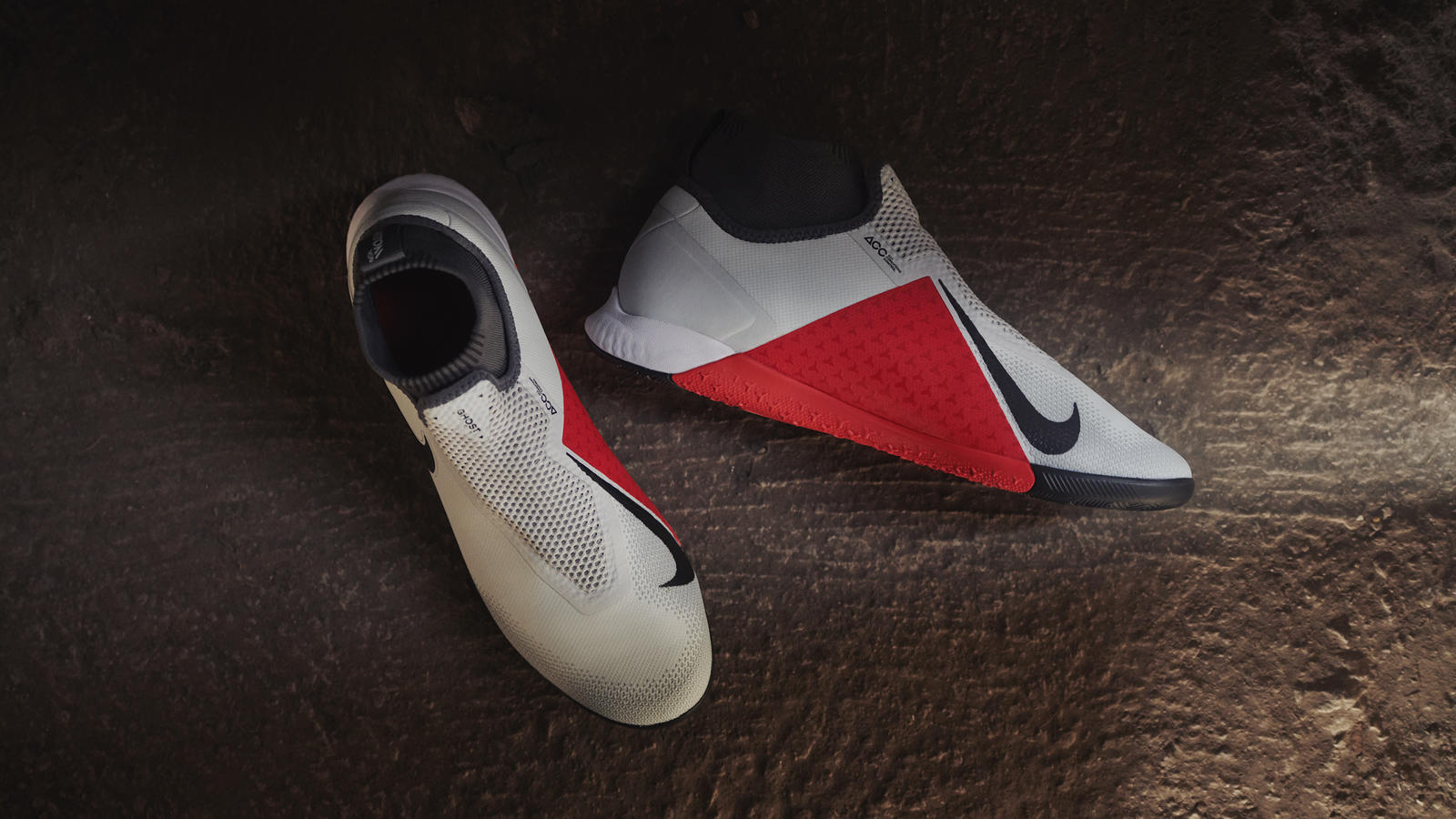 The death of the Magista led to a boot that had mixed reviews. The PhantomVSN was built for the silky midfielder. Kevin de Bruyne was the poster child, and in a way, this was perfect. They went under the radar, but the people who knew, knew. Seriously techy, the PhantomVSN had a brilliant upper and a "Quadfit" internal system — a loose mesh that gained immense structure when pulled tightly, so, as the laces tightened, it formed a perfect fit around your foot. This led to a second-skin-like upper that had great texture, so you could bend the ball in any way you wanted. They had an odd look, so they never fully caught on, but that is the boot game.
Mercurial SL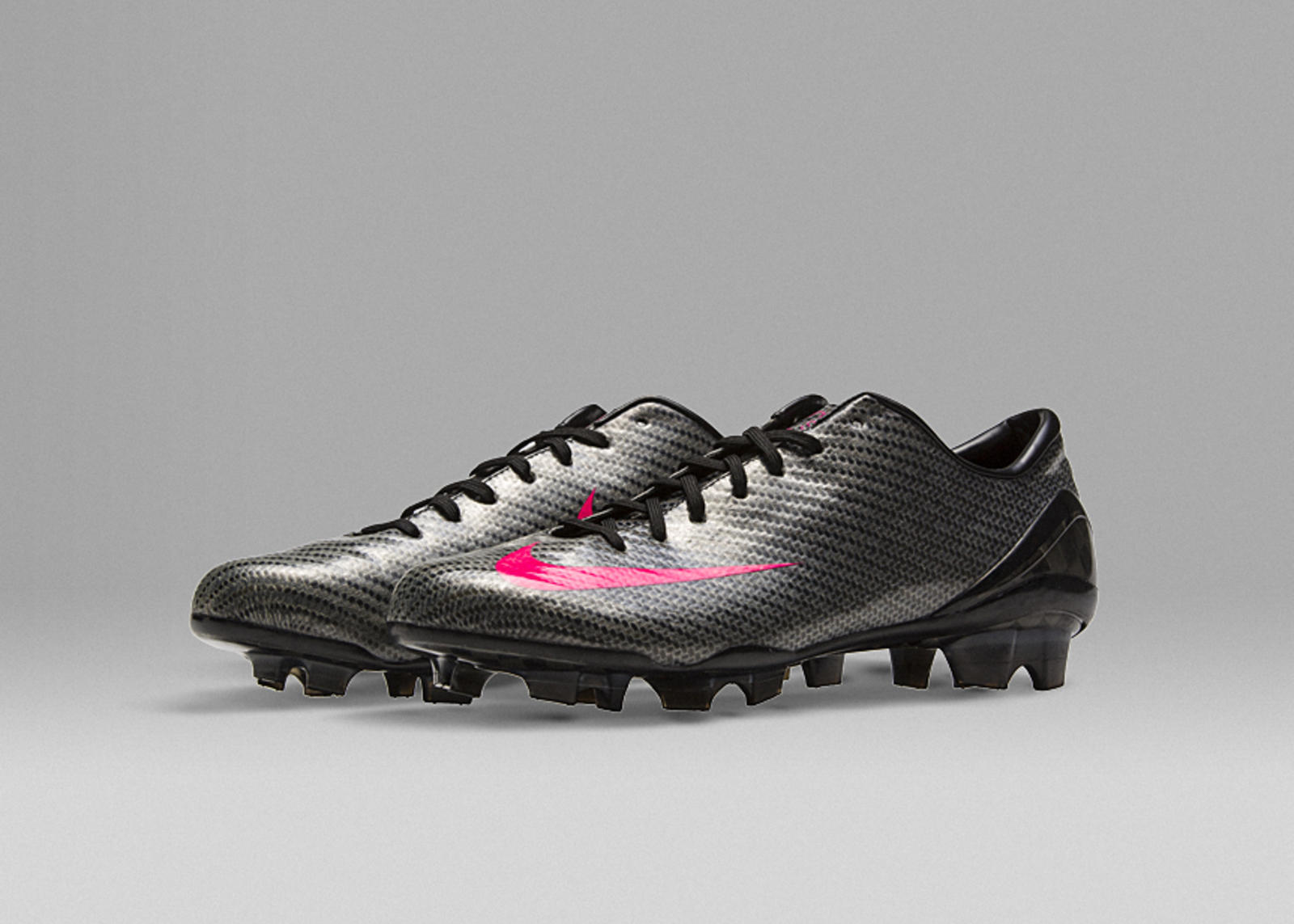 This boot was a grail before CR7 laced them up in the 2008 Champions League Final for Manchester United. It was a boot that was made without limitations, be it from a time, financial, or manufacturing perspective. What came out was a boot made almost entirely of carbon fiber and only weighed 185 grams (the newest Vapors weighed in at over 205 grams, and these were made in 2008). Development took over three years and spanned all across the globe. From the studs to the upper, no detail was spared, with only the pink swoosh being added as an aesthetic detail. Otherwise, every detail was built with performance in mind. These boots were a Formula 1 car made into a football boot.
Tiempo Legend IV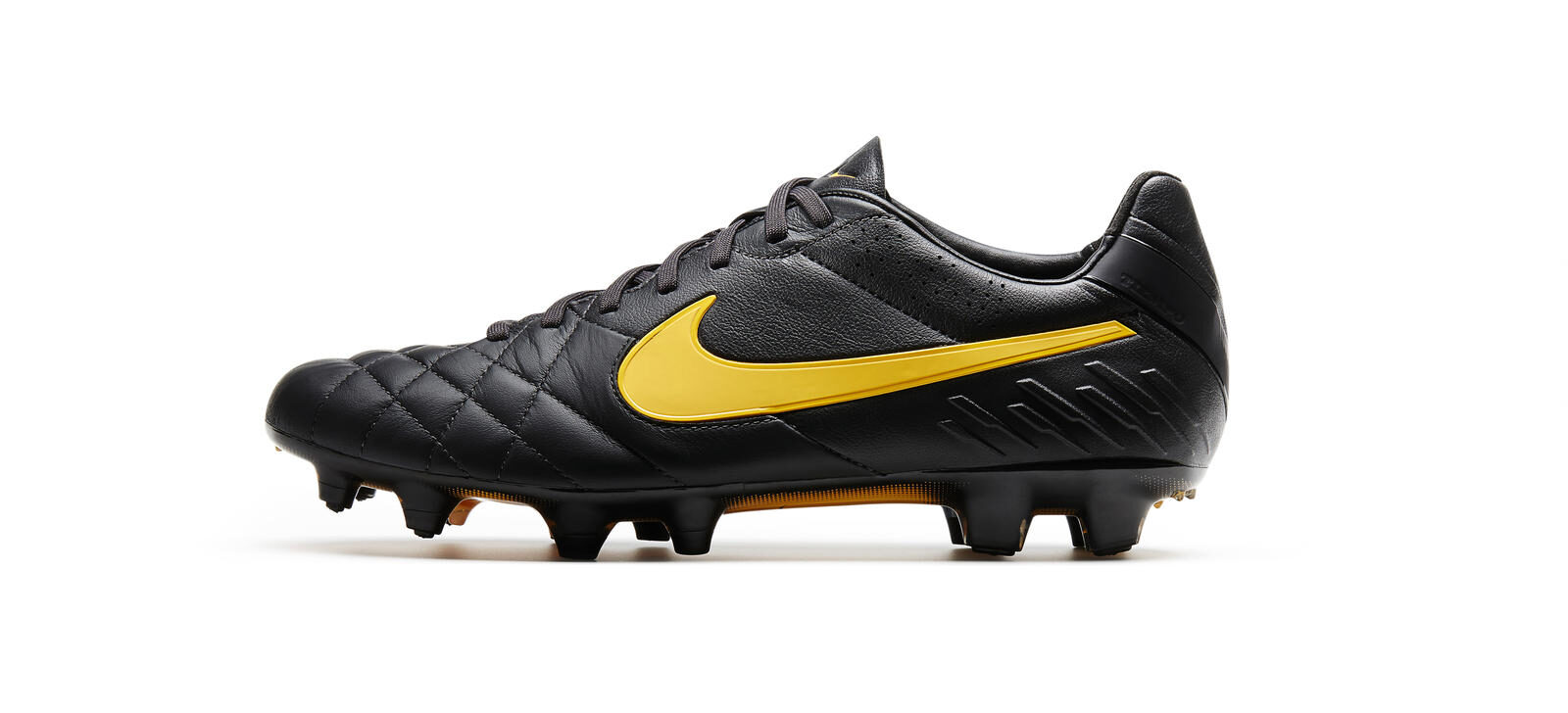 As promised, we couldn't leave out the Tiempo, as it is Nike's boot that is willing to recognize the past while pushing forward with the future. The Legend IV was the boot that truly signaled a change in the Tiempo line. With a buttery-soft upper and an underlying Flywire cage, the boots blended softness with reactivity. Couple that with a carbon-fiber soleplate, and you have a boot that was built for a new breed of defenders. As the Nike press release reads, "you have a legend reborn."
Tiempo Legend VII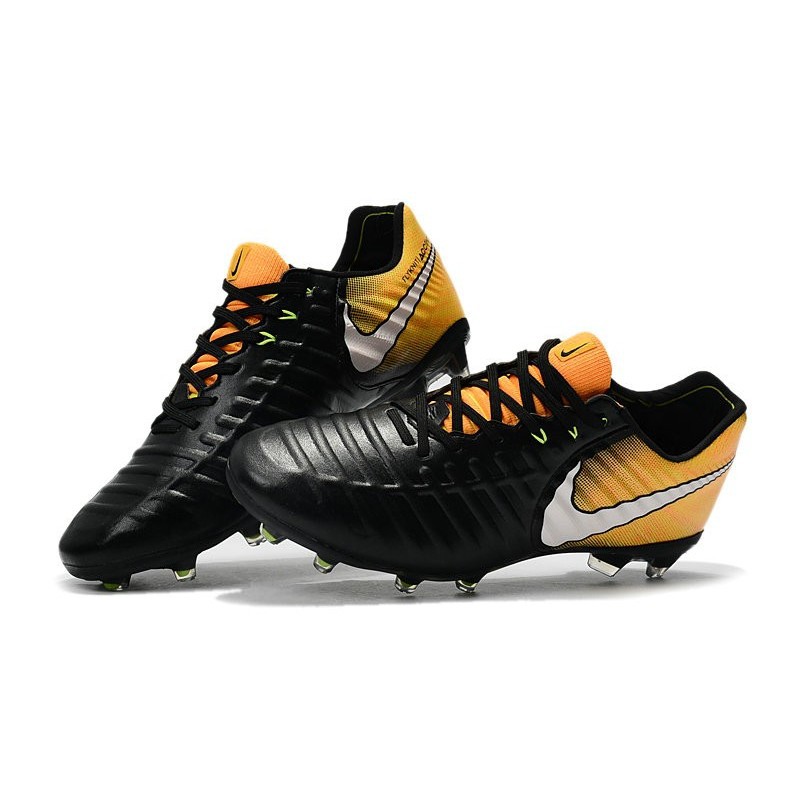 The first Tiempo with Flyknit meant that a defender's boot became a speed boot. The VII was 22% lighter than its predecessor, while still retaining a leather upper in the front half of the boot. The Flyknit gave the boot a more dynamic and locked-down feel while providing the comfort it is synonymous for. At first, Tiempo purists were outraged, but after feeling the stability, comfort, and touch of the boot, they were convinced that not everything new is bad. Instead, they fell in love with a retooled soleplate, the responsiveness of Flyknit, and the ability to add a bit of color and flair to their drab world of leather.
LunarGato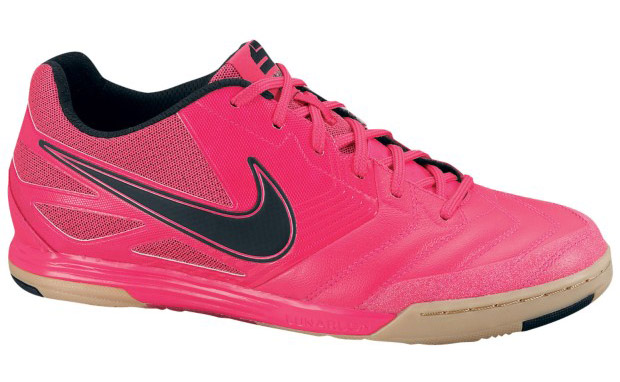 Sticking with Urban Pitch's futsal roots, it would be hard to ignore the LunarGato. The LunarGato took technology from running shoes (much like the Air Zoom Mercurial) to provide immense comfort on the court without sacrificing performance. While not immensely innovative, these boots became so popular that Nike ended up re-releasing the originals half a decade later as people begged for a futsal-specific boot.
Which Nike innovation is your personal favorite? Drop us a line in the comments below.