As we approach a new season of European football, we highlight some perhaps overlooked English non-league clubs worth following. 
Many football fans across the world have August 13, opening day for the English Premier League, circled on their calendars. However, there's plenty else to get excited about too, as many leagues from across the English footballing pyramid are set to commence around the same time.
Although the majority of clubs in these leagues do not share the characteristics of global audiences and futuristic stadiums like their Premier League counterparts, they're still integral parts of their communities. While many countries have their own footballing pyramid connected through promotion and relegation, none are as extensive as the 20-plus-tiered English one.
While the massive giants at the top of the food chain try to separate themselves from the rest of the pack, the smaller clubs lower down have shown why non-league football matters, and we think these ones stand out from the rest.
Bury AFC — North West Counties League First Division North (10th Tier)
View this post on Instagram
After Bury FC were infamously expelled from the Football League in 2019 due to lack of funding after gaining promotion to EFL League One, the Bury supporters used their anger at the situation to take action. A phoenix club was quickly formed, and despite the COVID-19 pandemic halting their season and any chance of promotion, they are back for 2021-22, and have so far succeeded where their predecessor failed. Bury AFC have created a club structure that is financially sustainable and secure, which means that citizens of Greater Manchester will finally be able to go see competitive football again in Bury.
Quick Facts
Year Founded: 2019
Stadium/Capacity: Neuven Stadium/4,000
Highest Spot on Pyramid: Northwest Counties League First Division North (10th tier)
2020-21 Record: 5-1-1 (season shortened)
Hackney Wick FC — Eastern Counties League Division One South (10th Tier)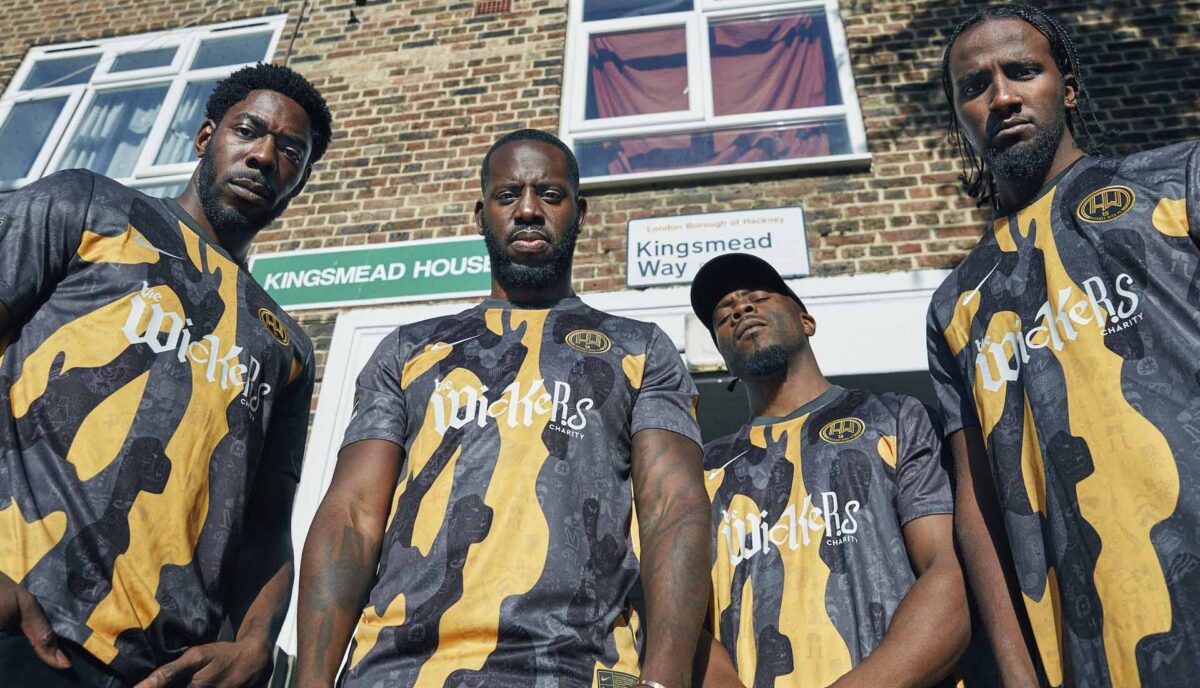 For many years, the London neighborhood of Hackney Wick had no football team. For a community as influential and vibrant as Hackney, it took until 2015 until a club was formed, and in 2017 it merged with London Bari FC and joined the Essex Senior Football League in the ninth division of English football.
Despite being relegated in its second season, Hackney Wick FC and owner/founder Bobby Kasanga play for more than just the game. Gang violence is rampant in London, and Kasanga formed the football club to both create a safe space for kids to play and give them role models in the players on the first team. Hackney Wick was also behind the 32 Boro Cup, a friendly tournament between teams from the 32 boroughs of London competing for charitable causes. It's admirable to see what they are doing to impact lives by using the beautiful game as a force for good. Bonus credit goes to them for having some of the best kits in all of football, much less non-league.
Quick Facts
Year Founded: 2015
Stadium/Capacity: Spa Road/2,500
Highest Spot on Pyramid: Essex Senior Football League (ninth tier)
2020-21 Record: 3-4-7 (season shortened)
FC Isle of Man — Northwest Counties Football League Division One South (10th Tier)
View this post on Instagram
Non-league football is known for the great away days, but there is no doubt that FC Isle of Man will be the most unique of them all. The Isle of Man is over 90 miles away from the coast of Britain, and is only accessible by boat. The travel logistics alone were enough of an issue to keep any team from the island from entering into competitive football, but FC Isle of Man is a testament to the four-year journey the club and its supporters took to get where they are now.
What started as a Facebook survey to measure interest has now grown into a full club that's set to play its first official league game. They face challenges unlike nearly every other club, like being forced to pay for the away side's travel to the island. Only the other two teams from islands in the pyramid (Guernsey FC and Jersey Bulls) have to do so. However, these problems are only small obstacles compared to what FC Isle of Man have already overcome, and the island will be cheering them on as they attempt to reach their ambition of making it all the way to the EFL in the next 15 years.
Quick Facts
Year Founded: 2019
Stadium/Capacity: King George V Bowl/3,000
Highest Spot on Pyramid: Northwest Counties Football League Division One South (10th tier)
2020-21 Record: 0-0-0 (suspended from league due to inability to complete fixtures)
FC United of Manchester — Northern Premier League Premier Division (Seventh Tier)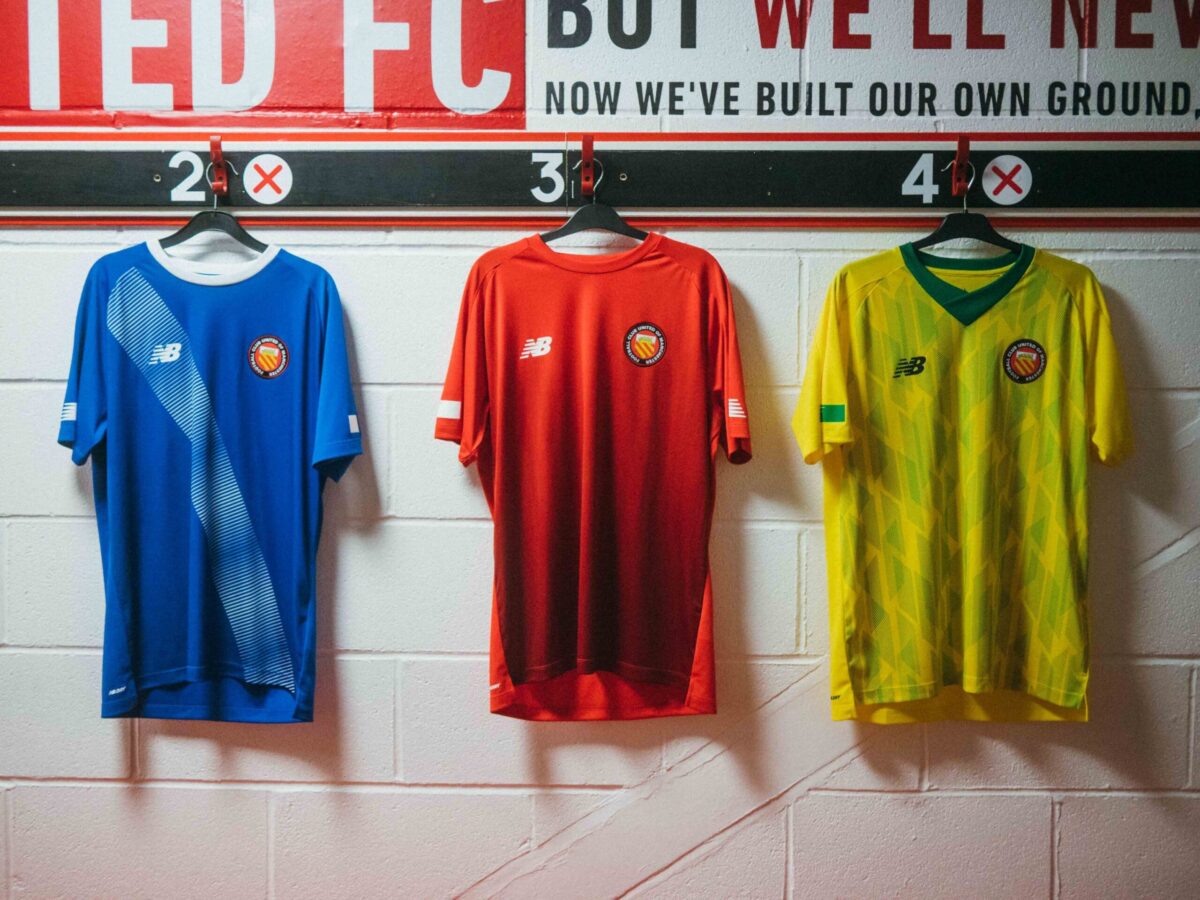 FC United of Manchester may sound like a knockoff of a more well-known club — and that's because it kind of is. Started as a retaliation against the Glazer family's actions as owners of Manchester United, FC United have become one of the most well-known non league teams.
Manchester-based football fans that were disgruntled at the increasingly commercialized nature of the Red Devils flocked to FC United, where they rediscovered their love for the game. Fans of grassroots football have followed this side for years, and Broadhurst Park is regularly sold out at a 4,000-plus capacity. And even more waves of support have come after Manchester United's attempt to sell out for the Super League and leave the rest of the English football structure behind. FC United of Manchester have been through many ups and downs over the years, but as long as they continue to provide affordable and fan-run football for the people of Manchester, there will be no complaints from their faithful followers.
Quick Facts
Year Founded: 2005
Stadium/Capacity: Broadhurst Park/4,400
Highest Spot on Pyramid: National League North (sixth tier)
2020-21 Record: 2-4-1 (season shortened)
Marine AFC — Northern Premier League Northwest Division (Eighth Tier)
View this post on Instagram
As one of the many teams in non-league struggling to stay afloat during the halted 2019-2020 and 2020-2021 seasons, Marine needed something special to happen to stay afloat. What followed was a fantastic run in the FA Cup, which famously led to Tottenham Hotspur (sitting atop of the Premier League at the time) coming to their home ground.
FULL TIME: Marine 0-5 Spurs. ATTENDANCE: 30,697 (virtual tickets). Absolutely fantastic support. Thank you, football world and @SpursOfficial. We will never forget it. #COYM

— Marine Football Club (@MarineAFC) January 10, 2021
It was the largest achievement of the 127-year-old club's history, but it was dulled by the fact that very few were allowed in attendance, which meant that the club missed out on revenue that they could've received from ticket sales. But through help from fans across the world, they received over £300,000 in donations, which undoubtedly provided a much-needed financial boost. Although the game ended 5-0 in Tottenham's favor, it showed the magic of the FA Cup and how important the non-league side of English football is. Now, Marine AFC are focused on the start of the season in the Northern Premier League, and could challenge for promotion. If their magical cup run is any indication, this historic club could be reaching for even more.
Quick Facts
Year Founded: 1894
Stadium/Capacity: Marine Travel Arena/3,185
Highest Spot on Pyramid: Northern Premier League Premier Division (seventh tier)
2020-21 Record: 5-0-2 (season shortened)
—
This upcoming season of non-league football may not have the flashy storylines or world-class quality of play, but it is without a doubt worthy of the fan's attention. The English football pyramid we know and love is nothing without the semi-professional and amateur clubs that make up its lower end, so supporting them as best we can is critical. One day in the future we may see one of these teams battling it out in the Premier League, but for now they are all just hoping to balance their budgets, and make sure their towns and neighborhoods have teams to represent them for years to come.