With the next window of CONCACAF World Cup qualifying set to kick off tomorrow, we take a look at everything from matchups to watch to which team is most likely to get CONCACAF'd, in addition to providing an international playlist to soundtrack your watch parties.  
It's that time again. After last month's whirlwind stretch of matches, CONCACAF World Cup qualifying is set to make its triumphant return in the next week. While this is only the second of six final round qualifying windows, every match is of paramount importance. The jam-packed octagon of teams aren't separated by much, and if there's one thing CONCACAF has shown us in recent years, it's that anything can happen.
Whether you're rooting for things to go chalk or hoping for pure chaos, the upcoming window will probably have a little bit of both. We preview which matchups to watch for, which nation is in desperation mode, and who's most likely to get CONCACAF'd, before providing an international playlist to fuel your watch parties.
Matchups to Watch For
Mexico vs. Canada: Oct. 7
Two of the strongest teams so far in qualifying play, our eyes will be glued to the Mexico-Canada showdown tomorrow. Canada is boasting its strongest side in recent memory, as shown in its convincing 3-0 victory over El Salvador sans Alphonso Davies, who was out with an injury.
Davies has since returned to the pitch for Bayern Munich, and he will see action in the next slate of qualifying matches — but the only question is how much? Will Canada choose to be cautious with their young superstar, or will they go all out to continue their quest to compete in a World Cup for the first time since 1986?
El Salvador vs. Panama: Oct. 7
Another strong matchup to open up the second final qualifying window, both El Salvador and Panama have emerged as dark horses to claim a spot in Qatar next summer winter. The Alex Roldan-led El Salvador side had a strong run to the quarterfinals of the Gold Cup, and continued the momentum into the first two matches of WCQ play, drawing with the United States and Honduras. However, the aforementioned one-sided 3-0 loss to Canada in its last match will leave El Salvador hungry to turn things around against a Panama squad that is looking to make back-to-back World Cups after making its tournament debut in the 2018 Russia games.
United States vs. Costa Rica: Oct. 13
Costa Rica has qualified for the last two World Cup tournaments, which included a stunning upset run in 2014 that saw the Ticos come out on top of a group that included Italy, England, and Uruguay. However, the nation has started off slowly in this year's qualifying so far — a loss at home to Mexico, and draws to Panama and Jamaica. But there's still plenty of time for Costa Rica to make it back into the top half of the table, and what's sure to be a hotly contested match against the USMNT could very well be the most entertaining match of this round. The inner patriot in me is rooting for a U.S. win, but at the same time, how great would it be to see U.S. soccer Twitter go up in flames after a chaotic loss? In the paraphrased words of Darren Rovell: It would be bad for the country, but the content would be tremendous. — Ramsey Abushahla
Which Nation is in Desperation Mode?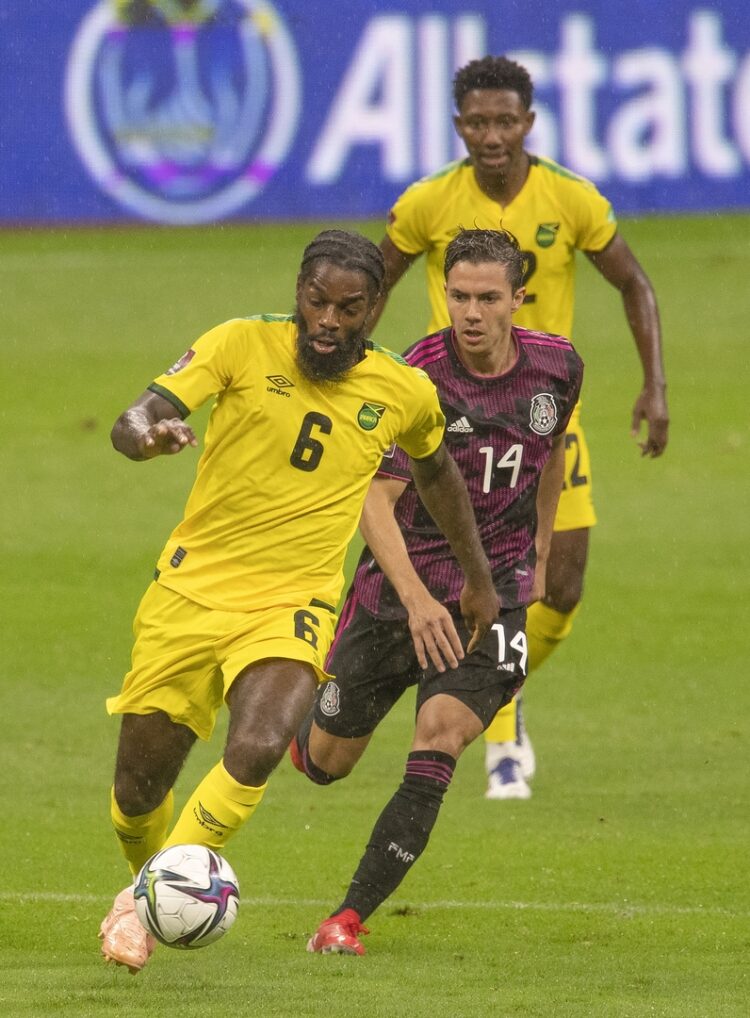 "Desperation" might be a touch hyperbolic considering that there are still 11 matches for each team to play in the final round of CONCACAF World Cup qualifying, but Jamaica (unlike the USMNT) should genuinely be in panic mode.
They are currently last in the octagon, and they have looked like they don't deserve to even be in this round. Jamaica secured Michel Antonio of West Ham and ex-Watford and Burnley striker Andre Gray, yet the team has looked worse than it did in the Gold Cup. This no longer feels like the Reggae Boyz of the past and now feels like a wounded, confused team that will struggle to secure even the fourth, non-automatic qualifying spot to go to the inter-confederation playoff.
In this next international window, Jamaica will face the U.S., Canada, and Honduras. Both Canada and the U.S. are currently in the top four, whereas Honduras has also struggled slightly. If the Reggae Boyz don't secure at least five points this window, the panic level will increase tenfold. You can't have a team filled with Premier League and Championship level talent lose the way it has and not expect your fans to question the management methods and the commitment from the players.
Will they be able to turn the reggae up back up to the level it should be, or will the music be shut off completely? Either way we should know after this international window. — Ben Peres
Fan Base Most Likely to Overreact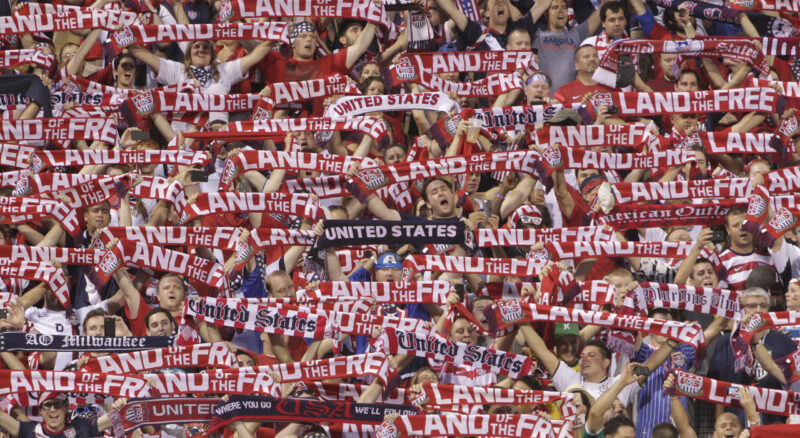 Whether it's basketball or curling, if the U.S. is playing I'll be rooting for them. That spectrum of sports obviously covers soccer, but when I'm watching the USMNT play, I'll ask myself a question that I never otherwise do: "How funny would it be if we lose?"
It takes a certain degree of irrationality to be a sports fan, and the most vocal USMNT fans have it in droves. From calls to fire the most successful head coach in the past decade to endless debates about where our true problems lie as a soccer nation, U.S. soccer Twitter is equal parts infuriating and entertaining.
The now infamous outcry following the 2018 qualifying debacle may have been warranted, but it seems like since then, no matter how many steps forward we have taken as a soccer nation, every step back is met with an acidic response from many American soccer fans. In the long run, I don't think the USMNT will repeat its previous qualifying woes, but for this window, the squad is without Christian Pulisic and Gio Reyna due to injury. Matchups against slow-starting nations desperate to turn things around in Jamaica and Costa Rica could be so-called "trap games" that may ignite the seemingly incessant ire of the most vocal USMNT fans. — Abushahla
Most Likely to get CONCACAF'd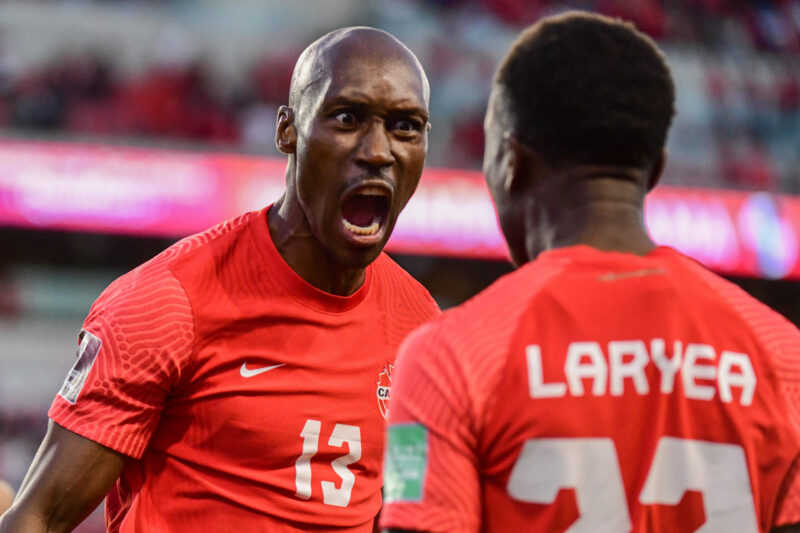 Canada has been the CONCACAF little brother for a long time. They haven't had a quality team, the infrastructure was lacking, and the fanbase was small. So with all this misfortune, it was easy to look past the lack of luck when it came to refereeing decisions and other random events. But now, as a legitimate threat, the lack of VAR in qualifying has become extremely apparent in Canada's previous three WCQ matchdays.
In their most recent match, three occasions warranted a straight red card for El Salvador. Somehow, the fouls were called against Canada, and the El Salvadorian player who committed all three fouls on Tajon Buchanan stayed on the pitch. While Canada still won the game, a similar situation is almost certain to arise, and a red card can obviously be critical to the outcome of a match.
In this coming round, Canada plays Mexico, Jamaica, and Panama. With only the game against Panama being played at home, Canada can expect some typical CONCACAF hostility, especially in Mexico. Expect fireworks going off in the middle of the night at the hotel, the team bus being mobbed, and a particularly biased crowd that will do anything to influence the referee's decision. Canada is going to get CONCACAF'd — it just comes down to a question of how much. — Peres
The Playlist
What's a tournament without a fire playlist? As the eight teams battle for one of the three guaranteed CONCACAF spots in the 2022 World Cup, we selected a song to motivate each country's side on to victory.
United States: "Transparent Soul" — Willow ft. Travis Barker 
Willow Smith has come a long way from her "Whip My Hair" days. Her latest effort, lately I feel EVERYTHING, is chock-full of teen angst that is the perfect fuel for the young United States team to rally toward a long-awaited return to the World Cup. The album's single, "Transparent Soul" is all about seeing through fake love, and that's exactly the kind of attitude that the USMNT needs to power through after missing the 2018 World Cup and the Tokyo Olympics. Ricardo Pepi, who made headlines by choosing to join the United States instead of representing his family's Mexican heritage, can take cues from the pop star who has done just fine embracing her family legacy while carving her own path.
Canada: "Young Wheezy" — Nav ft. Gunna 
Canada is riding high after reaching its highest FIFA ranking in 14 years. The side is now ranked 51st in the world and has a chance to qualify for only its second World Cup in team history. Canada's only appearance on the big stage was in 1986, well before Alphonso Davies was born. The team can get some motivation from Nav with his super bouncy song "Young Wheezy." The Toronto rapper has hits on hits, but he enlisted trap star Gunna for some extra special sauce that Canada can use to its advantage.
Mexico: "La 69" — Jenny69 
"Grandes Ligas" — Lupillo Rivera, Alemán, Santa Fe Klan, Snoop Dogg, and B-Real 
Don't worry, we wouldn't actually encourage El Tri to get hyped to the miserable attempt at a banger from social media star and beauty influencer Jenny69. Instead, the veteran squad led by Guillermo Ochoa and Jonathan Dos Santos would be motivated by the posse cut "Grandes Ligas," which features leyendas Lupillo Rivera and B-Real alongside rising stars Alemán and Santa Fe Klan with a blend of banda. Recently, Mexico has fallen short of expectations by losing to the U.S. not once, but twice, including the Gold Cup final. The team is currently at the top of the CONCACAF standings and hasn't missed a World Cup since 1990, so it needs to tap into its roots with this song to stick with its winning ways.
Jamaica: "Nah Fi Like" — Alkaline 
Jamaica hasn't seen the World Cup field since 1998, when the Reggae Boyz captured the country's first bid and the world's attention after winning their first game against Japan. Jamaica, which is currently at the bottom of the CONCACAF standings, hasn't made much noise since then, but continue their cultural influence of coolness. Kingston-born star Alkaline is the perfect artist to serve as the soundtrack for Tappa Whitmore's squad that is seeking to replay what he did in France more than two decades ago.
El Salvador: "Bando" — Feefa 
El Salvador has qualified for the World Cup only twice and it's been nearly four decades since they've appeared in the tournament. The country had a strong showing early in CONCACAF play this year, but Hugo Pérez's squad started slipping in the fall when the competition got tough. They could use some fresh inspiration from Los Angeles-based Salvi rapper Feefa. His latest song, "Bando," has plenty of BPMs to get this team going.
Panama: "Vitamina Q" — BCA & Friends 
Panama made its very first World Cup appearance last time out and is hopeful to go back-to-back. The squad is currently fourth in the CONCACAF standings, which would give them the play-in game to get into the main tournament. Panamanian star BCA's latest release, "Vitamina Q," is a bundle of energy that is sure to spur La Marea Roja onto another victory or two.
Costa Rica: "Costa Rica" — Dreamville & Friends
Costa Rica has a soccer tradition that is worth celebrating, and the Dreamville posse cut bearing the name of the country is the perfect way to motivate the team to keep up the success. Costa Rica has been to the World Cup five times, including a quarterfinal appearance in 2014. The squad is looking to make its third straight trip to the tournament and the bouncy Pyrex production is perfect to spur on the country, led by PSG's Keylor Navas, onto the world stage.
Honduras: "Numb Numb Juice" — ScHoolboy Q
Honduras got an automatic bid into the final octagon and could use the star power of ScHoolboy Q to jolt them past their streak of winless games in CONCACAF so far this year. Los Catrachos are attempting to make their fourth World Cup appearance after going back-to-back in 2010 and 2014, before missing the 2018 tournament. ScHoolboy Q is actually half Honduran, although he doesn't advertise it much. But perhaps "Numb Numb Juice," the speedy single off the Los Angeles rapper's CrasH Talk album, can boost the team's morale and draw him closer to his heritage. — Victoria Hernandez