The USL recently made a surprise announcement that their women's Super League would push back their launch date to 2024 and apply to U.S. Soccer for Division I sanctioning. This was a change from their original announcement that they would be starting a Division II professional league for women. Having already listed eight initial markets, the Super League plans to have 10 to 12 teams ready by the start of their inaugural season.
This defining move is one of the key points in USL's ongoing women's soccer strategy in America. The comprehensive plan was unveiled in a presentation entitled "Step Up: The Bold Next Phase in the USL's Women's Soccer Strategy." Developed over the past two years, it provides a blueprint "to build, operate, and grow the most comprehensive and powerful ecosystem in women's soccer."
By launching a first division league, the USL is building a complete pathway from youth all the way to the top professional ranks that goes beyond players to also include opportunities for coaches, referees, staff, and fans. With the USL W League, a pre-professional league with 65 teams having successfully launched in 2022, the USL has now created a fully operational pipeline, from youth to academy to pre-professional to professional. Pushing back the Super League start date allows the USL time to build out more infrastructure below the top division. The Super League is the culmination of many years of planning to effectively position the USL as a leader for women's soccer in the country.
"Our vision is to be a global leader in women's soccer on and off the field," said USL CEO Alec Papadakis. "The fully integrated women's pathway we are building is transformational for the USL and for the game, providing thousands of additional opportunities for players, coaches, referees, executives, partners, and fans in professional women's soccer and all the way through the American soccer pyramid. We have the committed ownership, infrastructure, and expertise to build a viable long-term business that brings the excitement of women's soccer to more fans and more communities across the country."
The USL has clear sights on working towards being a leading presence on both domestic and international levels. One of their strategic pillars stated that a main objective was to engage with "key stakeholders such as U.S. Soccer, CONCACAF, and FIFA to support and drive impactful initiatives, including domestic and international club tournaments."
What Does This Mean for the NWSL?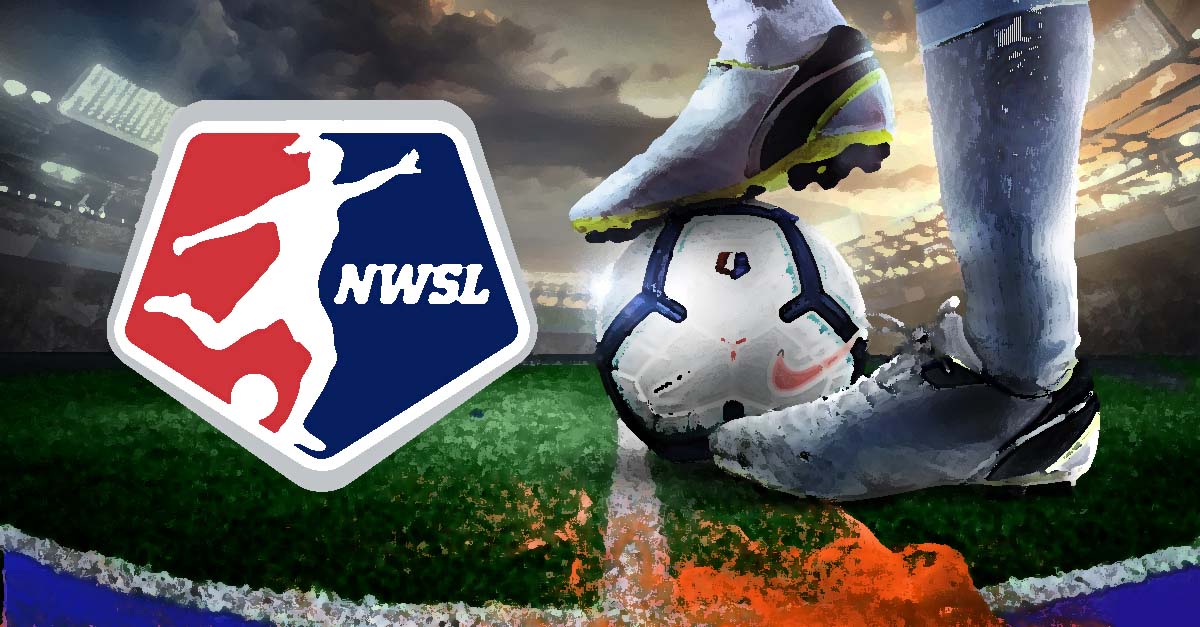 For starters, with the NWSL and the soon-to-launch Super League both occupying Division I, it pits them as rivals in competition with one another. With Bay FC and Utah Royals FC set to join the NWSL in the 2024 season, one can't help but wonder if the country will be able to handle the addition of so many new teams all at once. Fans have expressed concerns that rather than an additive net result, a cannibalization of sorts will inevitably take effect due to market saturation.
Super League president Amanda Vandervort does not appear to be concerned with the idea that there would be excessive teams in the market, but rather the additional teams would fill a necessary void.
"When you look at 101 professional men's soccer teams in this country today and 12 women's professional teams, it's an opportunity gap that we're looking to fill and we're excited to fill that," Vandervort told The Equalizer.
A positive takeaway that may help avoid such a fate is that the two leagues don't appear to be in direct competition for the same markets. Of the eight initial cities and five others that are supposed to join in subsequent seasons, only Washington D.C. appears to have a confirmed shared market with an NWSL team. Bay FC competing directly for a shared market with Oakland Soul is somewhat debatable. The rest of the teams are all at least 100 miles or an hour-plus commute away from existing NWSL clubs.
Of note is the modest expansion fees when compared to NWSL fees that have skyrocketed in just the past two years. The Bay Area and Boston expansion groups each "agreed to pay" about $50 million compared to $2-$5 million franchise fees paid by Angel City FC and San Diego Wave FC ownership groups in 2020. To help manage its domestic media rights, the USL has partnered with consulting company Octagon, who previously worked with the NWSL on media rights, branding, and sponsorships.
In contrast with the NWSL, the Super League has planned an August to June season with a winter break, and aligned with an international calendar to help free players up for international commitments. This would result in only a partially shared calendar with the NWSL season which lasts from March to October. Following the international match calendar also offers a greater opportunity to identify top talent and aid with transfers within the international market.
Additionally, the Super League will not have a college draft in further distinguishing itself from the NWSL. Rather than utilizing a draft, the USL is continuing to emphasize their youth-to-pro pathway as part of its blueprint strategy. While various NWSL clubs have their own academies as well, their youth teams take part in other unaffiliated leagues such as the ECNL.
With the USL having been around in various forms since 1986, the Super League is able to draw from their deep knowledge base and experience. The shift towards building out women's soccer infrastructure may have been a necessary survival tactic after their tenuous partnership with MLS came to an end two years ago. The formation of MLS Next Pro as a platform to help complete the pro player pathway essentially dissolved the partnership that had been in place since 2013. Ironically, it is this same comprehensive pathway to pro ecosystem with an emphasis on regional connections upon which the USL has modeled their own women's program.
In due time we will be able to gauge whether two women's leagues are able to successfully co-exist in the top division together. For now, it appears that the USL Super League will provide greater opportunity while helping to fill in the U.S. map for women's professional soccer. Eventually, there may be some contraction and shifting as a direct response to the market. History has shown, however, that upstart leagues that last long enough can often force a favorable merger in their favor.