Have you ever seen one of those guys who looks normal and unassuming, someone you quickly dismiss as not very athletic, and yet once he steps on the pitch, the guy just tears everyone apart? In fantasy sports, you'd call him a sleeper pick. Maybe you've played against someone like that. Everyone knows at least one of those guys, right? No? Well then, let me introduce you to Claudinho Pinto: possibly the best pound-for-pound street baller in Los Angeles.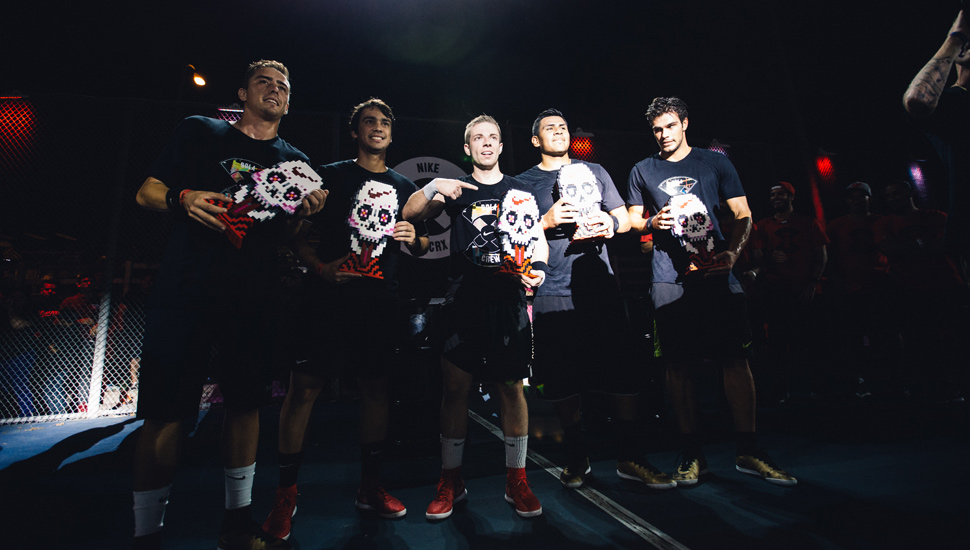 Physically, this guy tops out at 5 foot 5 and probably 145 pounds. One might look at him and take him for a pushover, a non-factor in a competitive game. One would be quite wrong.
Having now watched him in multiple games and tournaments, I can attest to his lightning-quick speed in both dribbling and shooting. He's a fierce competitor that picks apart the competition with Joga Bonito-esque moves — the type of skill that, for whatever reason, only Brazilians seem to possess. His jukes, flicks, and feints don't have names, they're simply moves he's been using to destroy his opponents since he was a young kid playing on the streets of Santo Andre.
Although his impressive resume includes previous stints with multiple professional clubs in Brazil, until recently, he was still relatively unknown in L.A. However, his reputation has been growing along with his street team Brazuca Ballers, who recently won both the Nike Día de los Muertos Tournament and the 2015 Copa Urbana Invitational.
Whereas in full-field soccer, Claudinho's stature might be a disadvantage, his size, speed, and quick touch are a natural asset tailor-made for street football. Among his many strengths, one skill that struck me was his ability to gather the ball and release a shot extremely fast. He is a natural forward who loves to score and has a nose for the goal. While other, less-skilled teams might compensate by trying to take the baller down physically, none of them had an answer for his raw speed. His dribbling pace was simply on another level from the rest of the competition.
In addition to his street crew, Claudinho Pinto has also played for PSA Elite, one of the top semi-pro teams in the country best known for their deep runs in the U.S. Open Cup.
Follow Claudinho on Instagram.