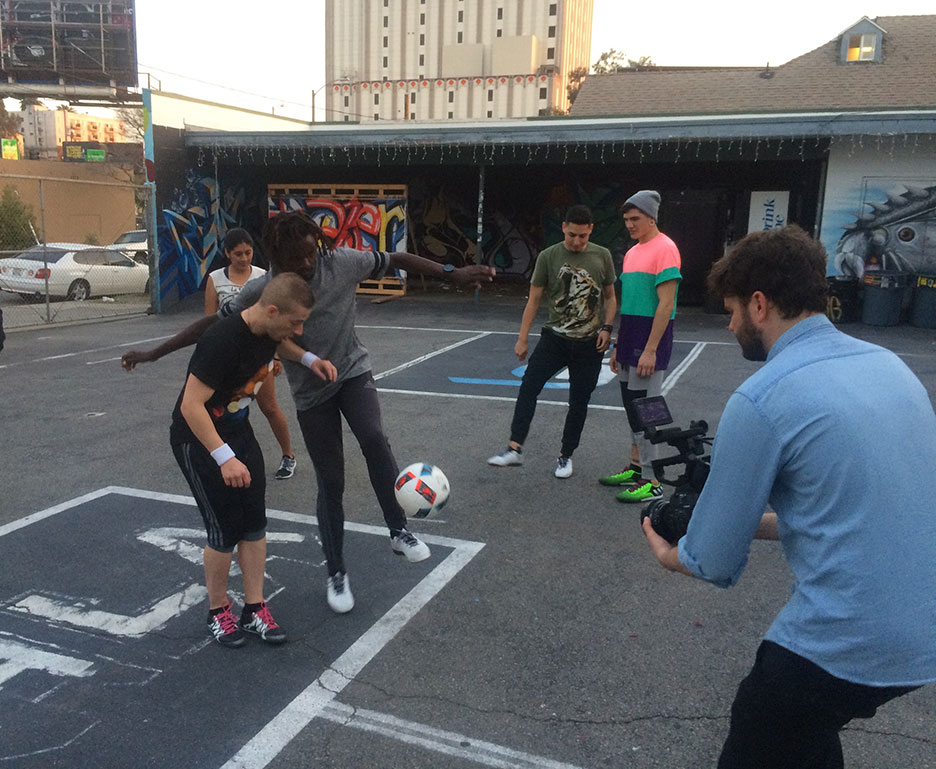 Ever wonder how your favorite soccer commercials are made? With guys doing unhuman-like tricks, we wondered ourselves how choreographed all that ballin is, and luckily got a chance to get behind the scenes for the making of Adidas' recent "Boss the Circle" advertisement.
Earlier this year, Adidas approached us at UrbanFutsal LA to shoot an ad for their Boss LA series at our indoor football facility. We were happy to oblige and helped them hand pick players from local street crews, including Josh Rey and Joel Murillo, who can be seen squaring off in the concrete circle, as well as Gilbert Bita from HBfutsal and other members from Bola and Brazuca Ballers.
The group started off with some small-sided games, then went 1v1 for the cameras, showing off some of their best ground moves and not a few attempted nutmegs. We can't speak for all ads, but on this day we can testify that the reactions and play were 100% genuine and authentic. It helped that all of the players are friends and were having a lot of fun trying to get the best of each other. With skill and style, these ballers gave Adidas producers a chemistry that's hard to fabricate. That's the kind of commercial we can get behind!
Watch the video here and let us know what you think!