Highlighting the brightest and best football illustrators in the world, our Art of the Game series continues with Peter O'Toole. From his brilliant work with some massive clubs to his appreciation for sneaker and casual culture, O'Toole's effortless cool has made him an icon amongst football artists. 
"It's football where I come from."
This was Peter O'Toole's response when I asked him about his love of football. Based in Huddersfield, West Yorkshire, O'Toole has become one of the most prolific football illustrators in our time.
His portfolio includes big football clubs and brands that we all know, as well as different iconography series for all football fans. He understands that football is fashionable and he likes to pay attention to the relevant small details. According to him, routine must be captured in our memories because there will be one day that those moments will mean everything for us.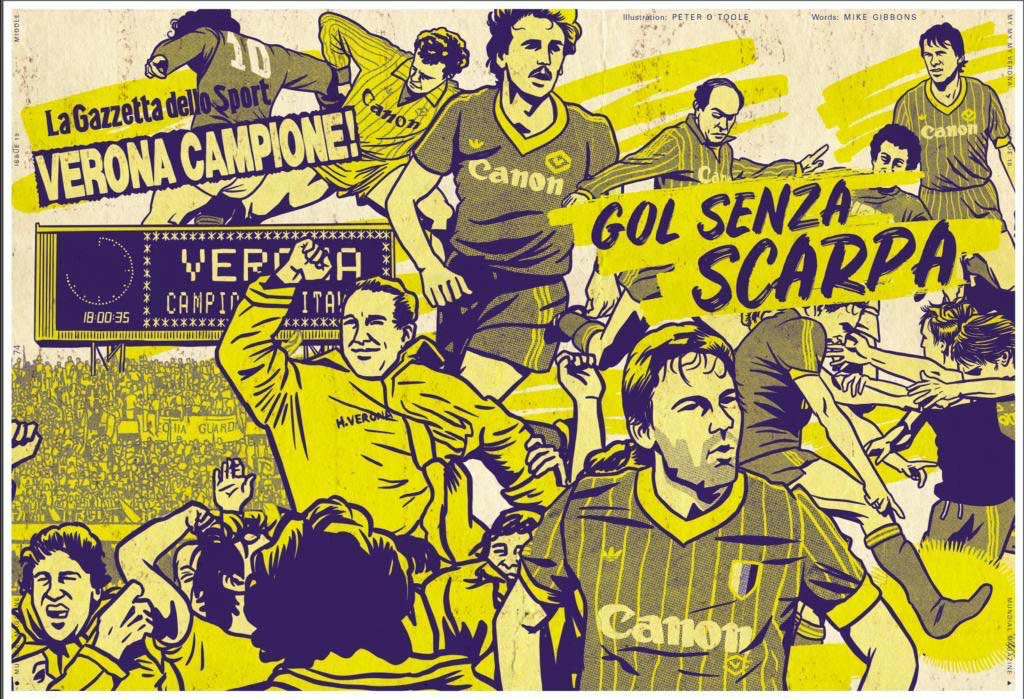 His location in Huddersfield wasn't the most ideal to pursue his dream to become an illustrator. However, he secured representation by Shannon Associates out of New York City, which has helped. The agency trusts O'Toole's talent — a smart decision on their part.
We were able to catch up with the talented artist to discuss his diverse portfolio, unique style, and the inspiration behind his works.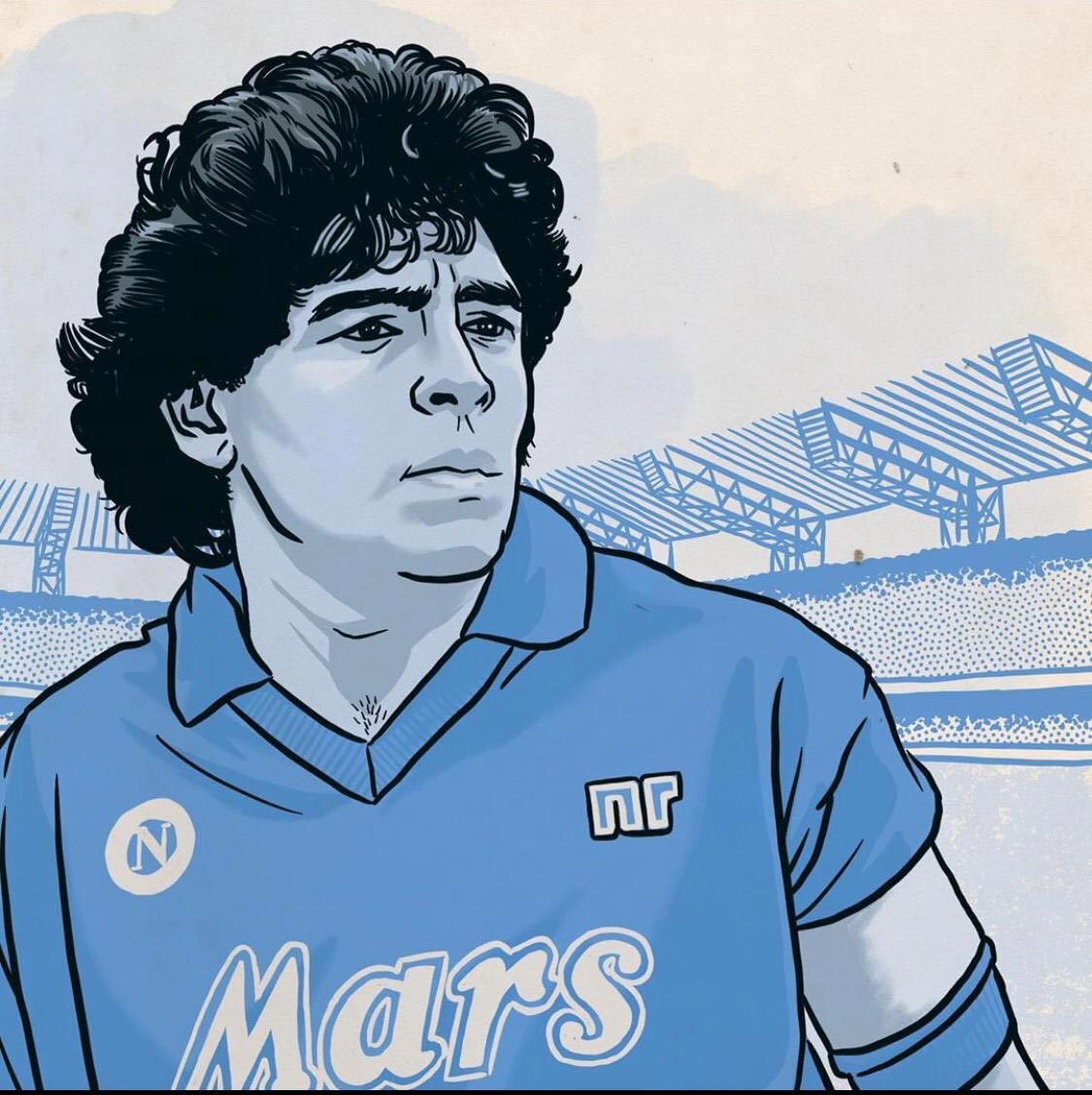 Urban Pitch: Let's start from the beginning. What's your background as an illustrator?
Peter O'Toole: That was the only career I just really wanted to do. As a kid, I was drawing all the time, and I decided to go into art and graphic design studies when I was 14. But I didn't know anyone who was in the sector, even in Huddersfield. How can I get that job? Then, I studied at the University of Bradford and still ignored how to work in that industry. So by the time I finished, the only way to become an illustrator was going freelance. I can say that I was fortunate. I worked hard to be where I am.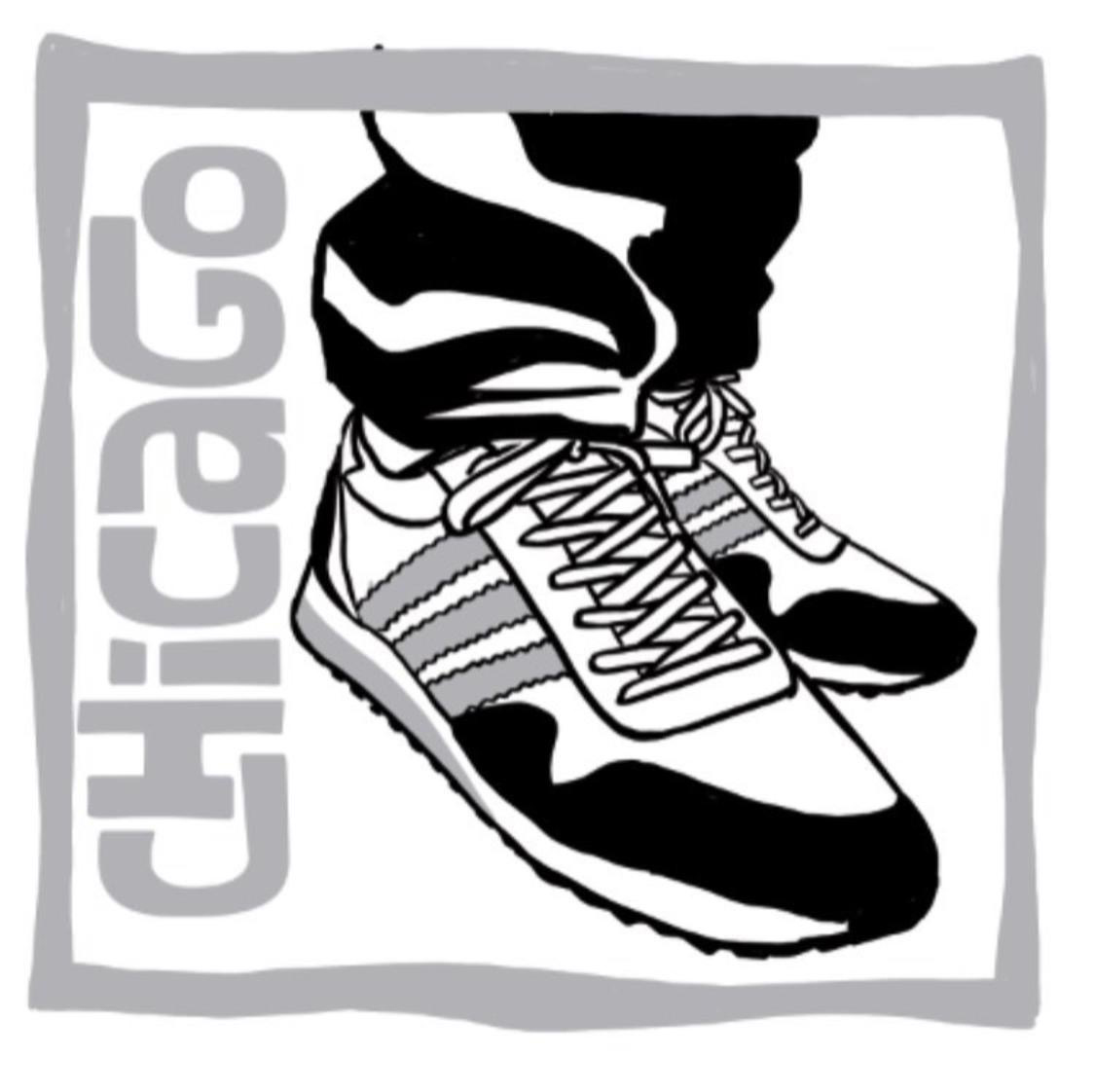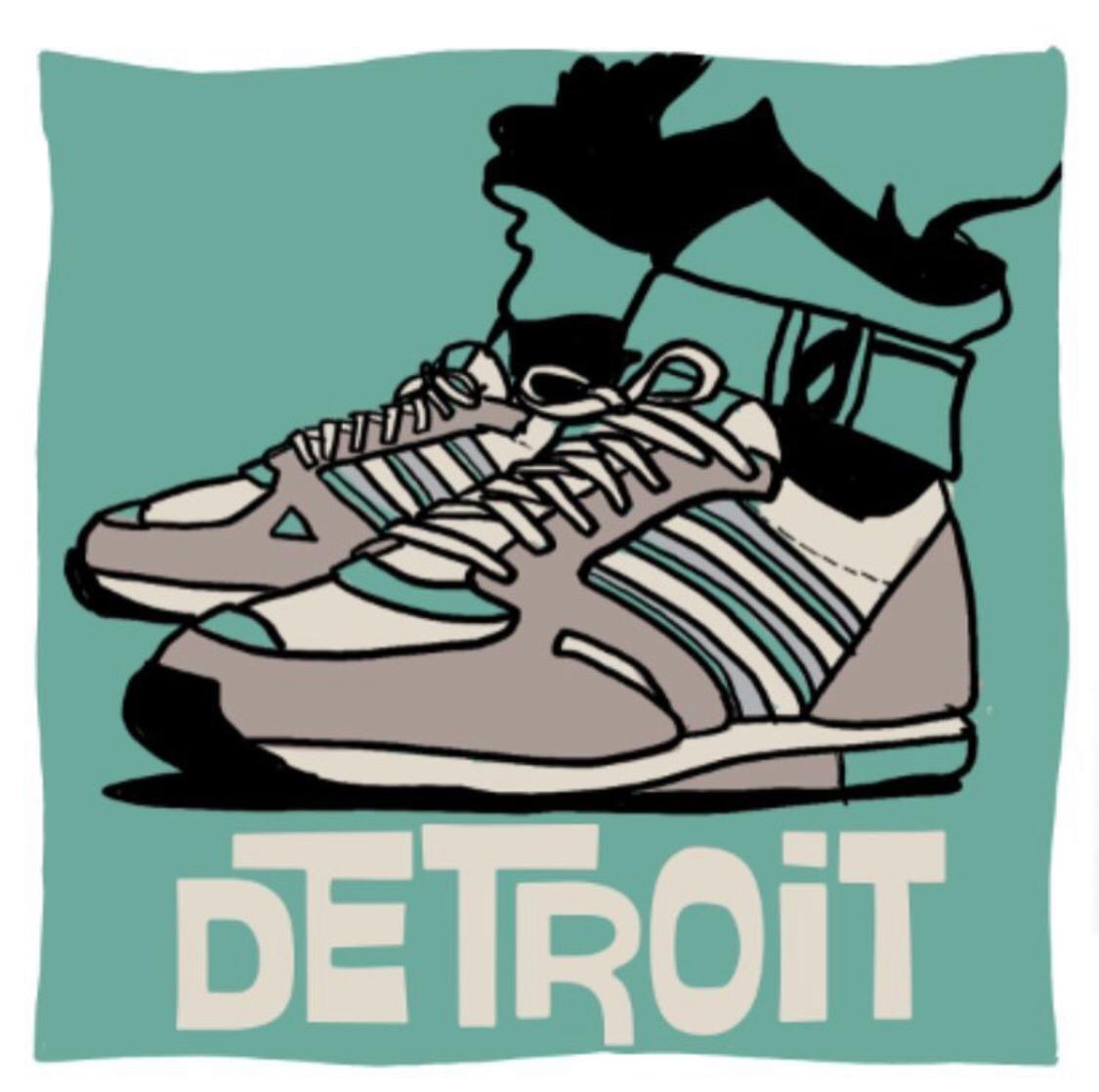 Your work represents daily elements for football lovers, such as sneakers and football shirts. Can you talk about the global iconography you include throughout your portfolio? 
We call them trainers, but it was a passion I had before I became an illustrator. That passion ended up with me drawing the adidas City Series prints. It was an idea I had before. It became real in 2012, and I realized that no one had done this before in that style.
I love football shirts. I wouldn't say that I'm a collector but I am very interested in them. When you work on those unique projects with PUMA, Nike, or adidas, it's easier because it's exciting and fascinating to me.
A lot of what you do fits within the casual culture scene. Can you go into that a little bit?
I used to be involved with that when I was younger, that's where my interests in trainers and jackets really started. Everyone grows up with those influences but they definitely came up in my work because I know this scene.
You have illustrated several football clubs such as Ferencvarosi TC of Hungary, Lech Poznan of Poland, Maccabi Haifa of Israel, and AEK Stockholm of Sweden. How was it to work for such big clubs?
You missed some of them, like Fiorentina, New England Revolution, or Leicester City when they won the Premier League. The first time you get this kind of job is like a dream come true — I remember punching in the air after the first phone call. But after that, you get a level head and a bit more professional. For these high-level projects, you know that the deadlines are going to be tight and you just need to finish and get on with it.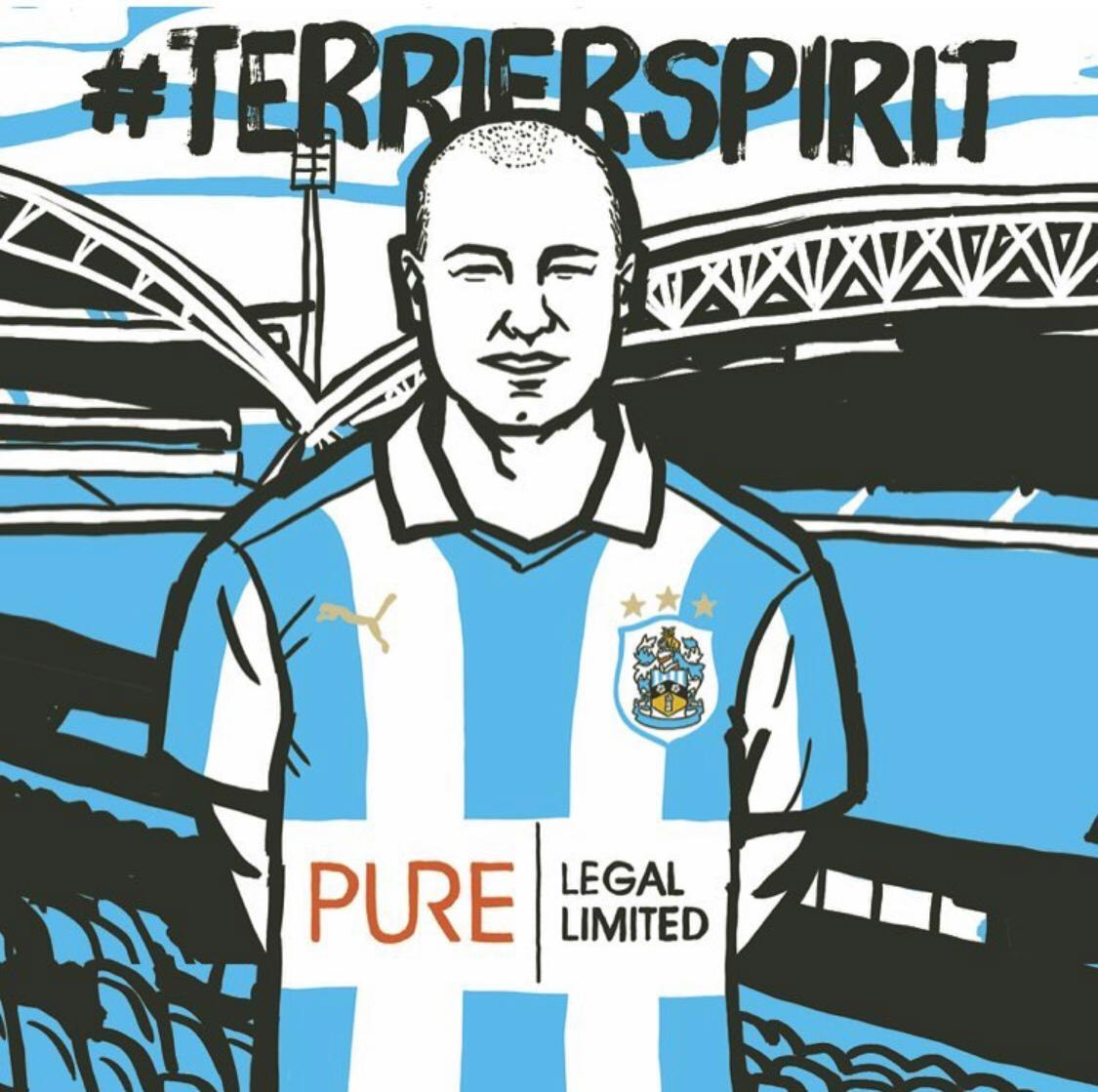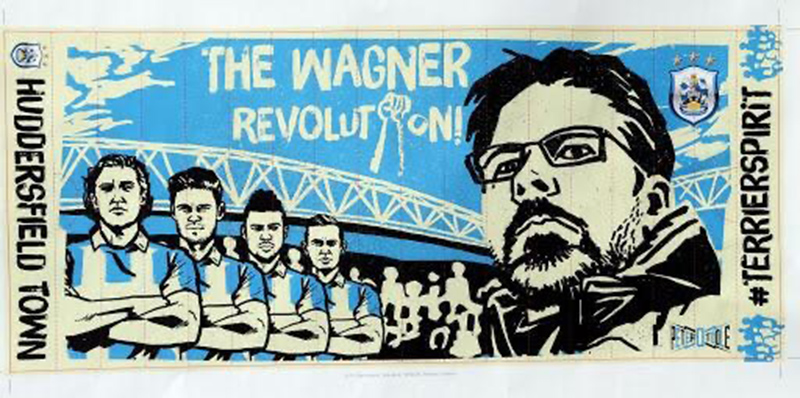 What about your home club Huddersfield Town?
That has been slightly different, because nevertheless, it is my club. I feel like it is a continuing thing between us. I have a good relationship with them.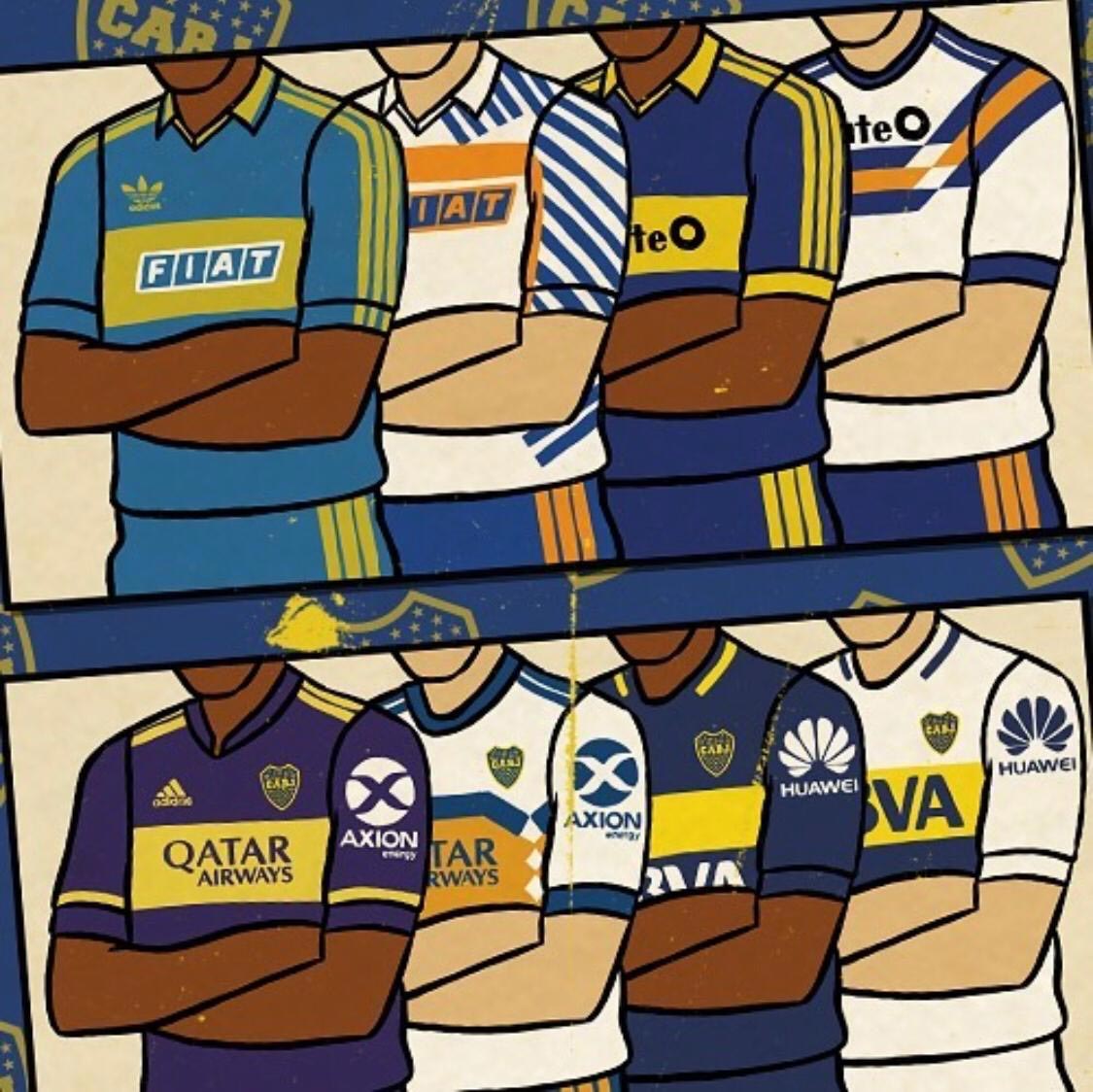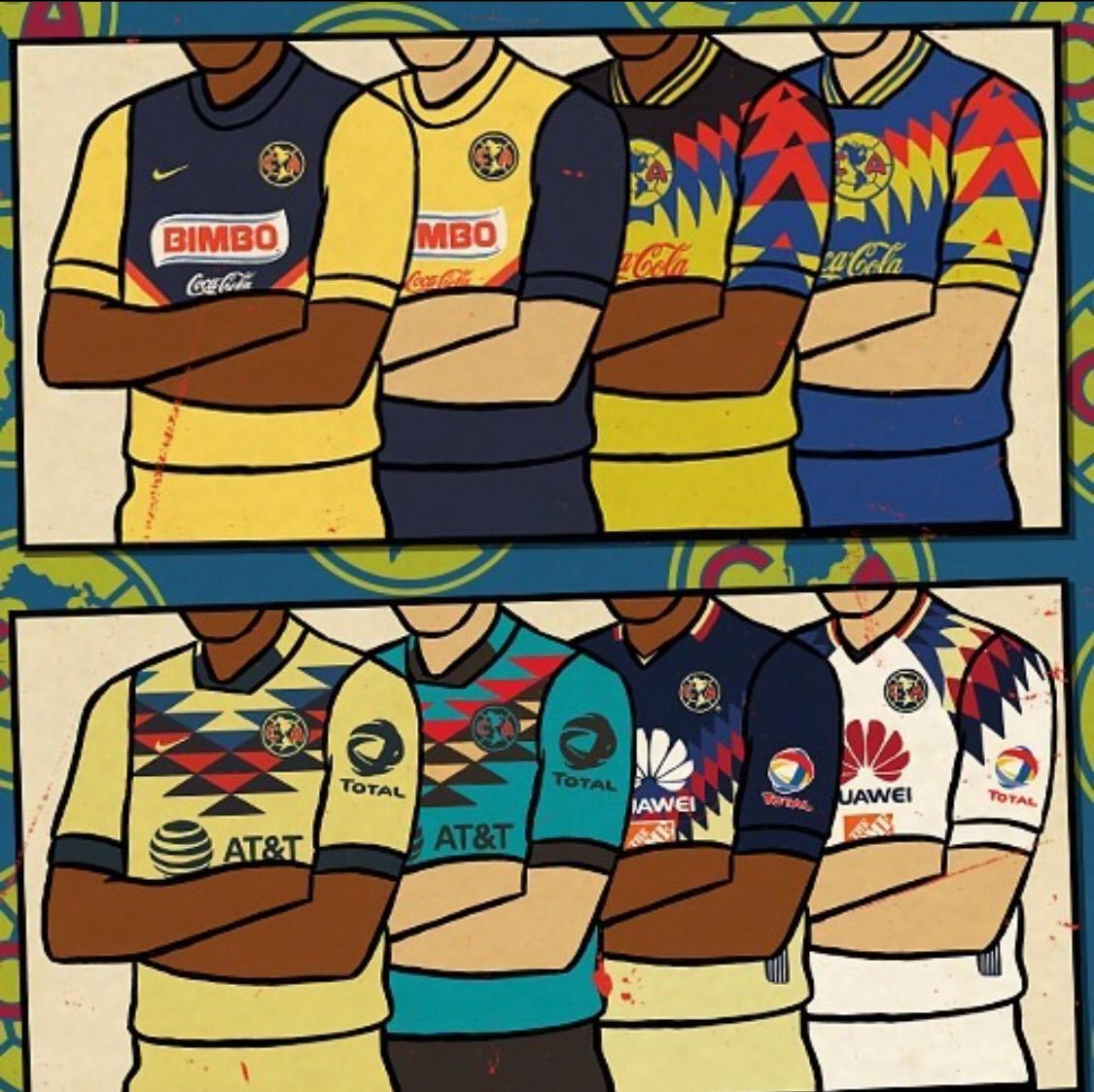 You draw some of football's most iconic kits. How do you choose which ones to illustrate?
I initially started drawing Premier League kits, but I was wondering if I could do the Scottish Premiership clubs too. But sometimes it is hard to find references and sources from the teams that are not the big ones we have in mind because I want to be accurate.
I decided to draw Premiership teams, but to find an obscure photo of Kilmarnock's away shirt from the '80s can be difficult. However, during this quarantine, I picked some South American teams. Boca Juniors was the obvious choice because of the iconic shirts from Maradona and Batistuta years. I've got a good friend who supports Sao Paulo, so I decided to go for them too.
What does a football shirt represent to you?
For me, a football shirt represents a moment in time. It's a time capsule that can bring you back to those moments where were you wearing that shirt, or a period of your life. In my case, my favorite Huddersfield Town shirts are from 1994 and 1998. I remember where I was, the players, and the games. A football shirt freezes time.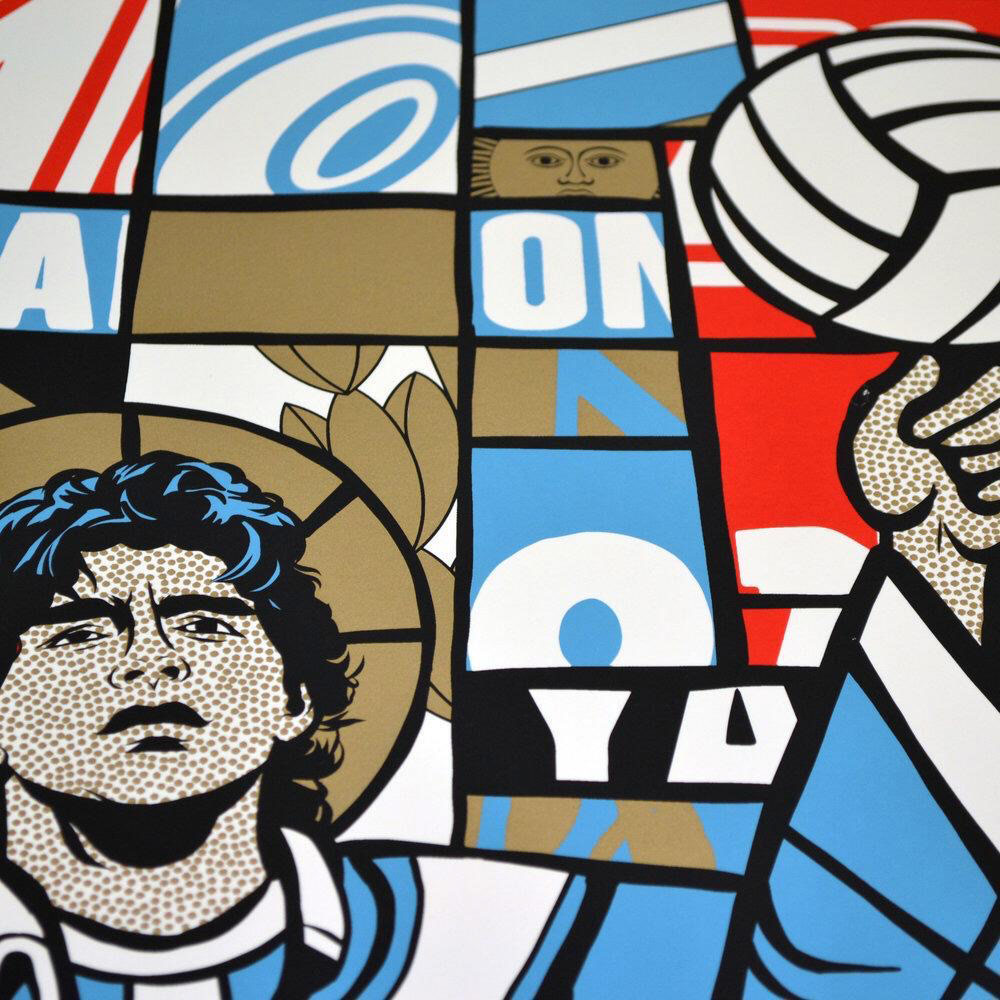 Any particular inspirational player for you?
Growing up, I was a Republic of Ireland fan, so Roy Keane was so impressive for me. He was Manchester United's captain and played for great managers like Brian Clough in Nottingham Forest and Alex Ferguson. I loved this kind of leadership. I remember him when he stamped on Gareth Southgate against Crystal Palace and then obviously, stomping on Alf-Inge Haaland and getting sent off in the derby. In my opinion, he pretends to be a dick a lot of the time, but he makes me laugh. He's a miserable bastard. (Laughs.)
However, at that time, Paul Scholes wasn't a cool player; he was a ginger guy. But watch some of his crosses on YouTube. Also, the 'Fat' Ronaldo was something else. Especially during the World Cup '98, that was the kind of Brazil team we all imagined once, with the Nike advert making them so exotic for us.
How does your inspiration come?
It doesn't matter where I am. Most people walk around the cities looking at their feet. Everybody walks with their head down, and nobody is looking above. A lot of exciting stuff happens above — graffiti, architecture, old signs, cool-looking fire escapes, and posters. I am just trying to imagine how it can fit on my work. Some daily experiences in my life that might actually be mundane when I'm there but acquire significance after many years.
Follow Peter O'Toole on Instagram to stay up to date with his latest work. Check out the rest of our Art of the Game series here.