Now in its fifth season, we take a look at how the Canadian Premier League has grown, and what it can do to thrive in a highly competitive sports environment. 
In the North American soccer landscape, new professional leagues have been popping up since the late 1960s with the first iteration of the NASL. Very few have succeeded outside of Liga MX and MLS, with the latter having almost collapsed on several occasions. Now, with the top of the "pyramid" solidified with Liga MX and MLS being too big for fledgling leagues to compete with, all the other leagues have had to pivot and create a product that is similar but reasonably different as they can't keep up with the financial behemoths right out of the gate.
USL has spent years figuring out what niche it fits into, and recently, promotion and relegation seemed to be a legitimate option that could help the league push off from the plateau it has been on for the past few seasons. However, the vote to implement pro/rel into USL has been tabled for the moment.
So, suppose smaller professional leagues in North America can't compete on star power, overall playing quality, and differentiated league styles (i.e. promotion/relegation). How do they grab the attention of fans who, for so long, looked across the pond for their footballing fix?
Currently, the Canadian Premier League is trying to solve this complex puzzle and provide Canadians with a new pathway to professional football. The league recently appointed Mark Noonan, who has a stellar record of developing fledgling football organizations and bringing them to cultural relevance, as its new commissioner.
With the CPL's fifth season being the most competitive yet, there is a lot to be excited about, but some of the league experiments have crashed, while others are looking like the catalyst for long-term success.
Foundationally, a strong league consists of self-sufficient teams with fans supporting their individual clubs and not just the league. Currently, there is a divide, as many fans will tune into matches not because they are fans of the teams playing but because they are optimistic about the concept of the Canadian Premier League. While this is a great start, and those fans are valuable as well, the issue is that there is a stark difference in the number of supporters of different clubs within the league, which is not sustainable.
Sure, you will have big and small clubs in any league, but a club like York United, which is located in the middle of Toronto, one of the largest cities in North America, struggles to pull more than 2,000 fans for a match. In contrast, the HFX Wanderers consistently pull over 6,000 fans in a city that has about 10% of the population. Currently, York United is run by the league while they search for new owners, as their old owners withdrew from the project after a difficult start to their history, which included mediocre results in the league and a rebrand.
With those anecdotal pieces laid out, let's break it down into five categories the league needs to perfect to strive and grow into a healthy, established organization. There is, of course, overlap amongst the categories, but all of them are crucial for the league and its teams to survive past the 10-15 year mark, where many leagues fold.
Attendance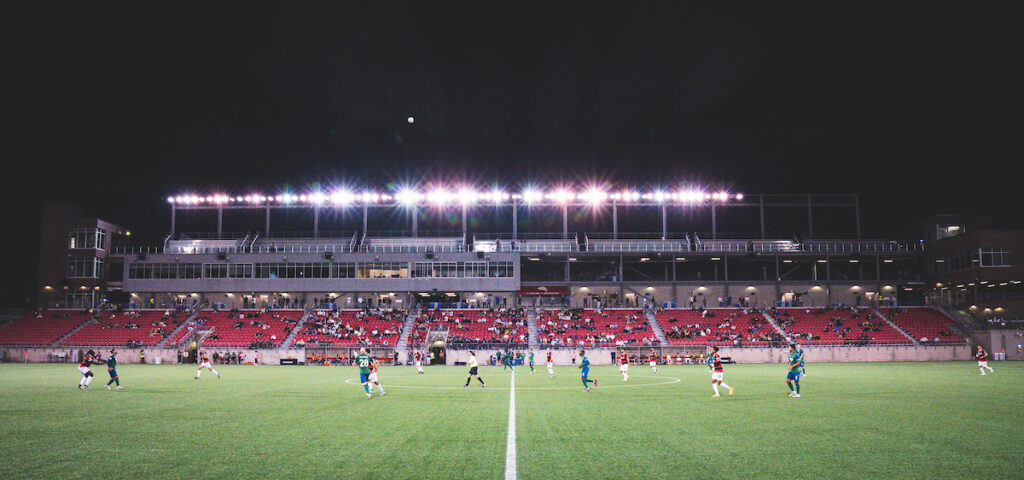 We'll start with the most visually apparent indicator of league success: attendance. Much of the fan discrepancy between different CPL clubs comes down to stadium environment, team success, and the ability of clubs to connect with their fans.
The league hasn't been overly consistent in sharing official attendance numbers, but two teams dominate, the HFX Wanderers and Atletico Ottawa, while two clubs are at the bottom of the rankings, York United and Vancouver FC, the newest expansion side.
For the HFX Wanderers, it is about continuing their momentum, as they typically sell out the big matches of the season and are only about 500-1,000 tickets off a sell-out in their remaining games. In theory, their goal is to increase the number of season-ticket holders. Otherwise, they need to focus on getting a permanent stadium built with an expanded capacity closer to 10,000 to increase their stronghold.
For the other clubs in the league who aren't held back by stadium size, methodically increasing attendance and converting casual fans to lifelong fans with their game-day experience is of the utmost importance, and this should be a top priority after on-field success.
Matchday experience is about diversity of choices. Fans are rarely going to choose the Canadian Premier League for quality alone, so the conventional playbook for attendance goes out the window. Going back to the HFX Wanderers and their atmosphere, the stadium has five distinct experiences from which to choose from, so fans can find whatever they are looking for.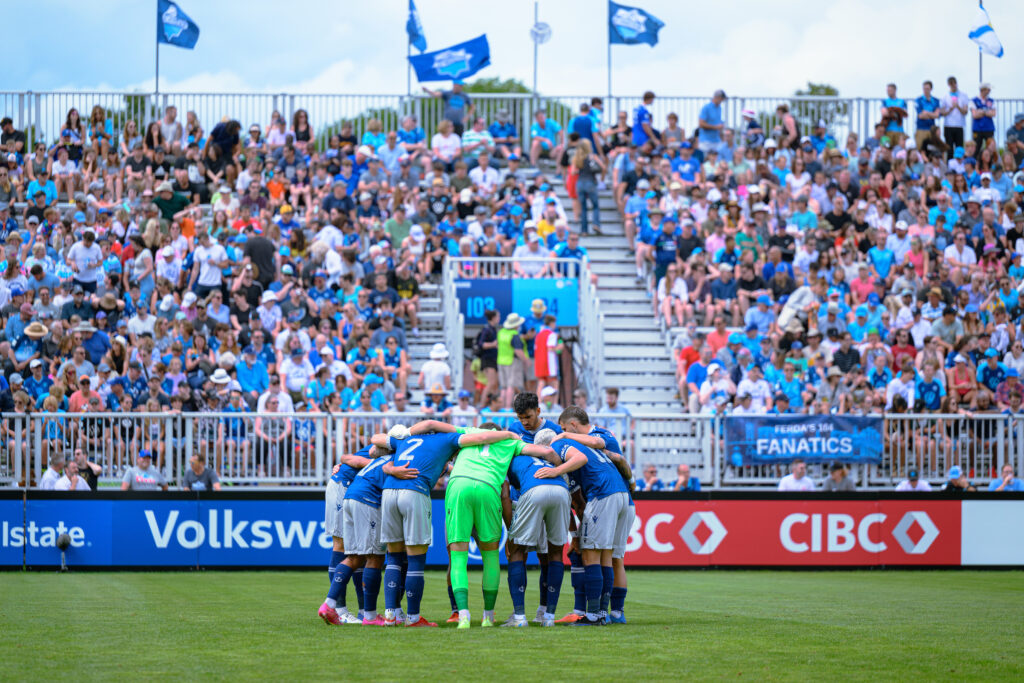 There's the die-hard supporters' section that stands for all 90 minutes, singing, screaming, and lighting flares when the team scores. Next, you have the section for people who want a cheap ticket with a decent view; they might be new to football or the Wanderers. These seats are near the supporters' sections, as it is hard for new people not to fall in love with the atmosphere that a positive supporters' group creates. Then you have the main stand. This is mostly for families and people who want a traditional football viewing experience without the antics of the supporters' sections.
The next section that the Wanderers do better than any other club in the league is the beer garden. It's located directly in front of the supporters' section, which creates the atmosphere, and the beer garden provides the partygoers a social environment that's usually missing from sporting events.
Finally, you have corporate hospitality. As with everything the Wanderers have done with their stadium, the hospitality seating is no different. Each suite is modeled after a backyard to give people a relaxed and delightful summer viewing experience.
Of course, if each team copied this, it wouldn't work. The key ingredients aren't the specific ways the Wanderers operate, but more so the ability to create different spaces that match the region's diverse demographics and provide a space for every type of fan. The clubs of the Canadian Premier League can't compete with traditional footballing organizations, so why would traditional stadiums draw fans?
Marketing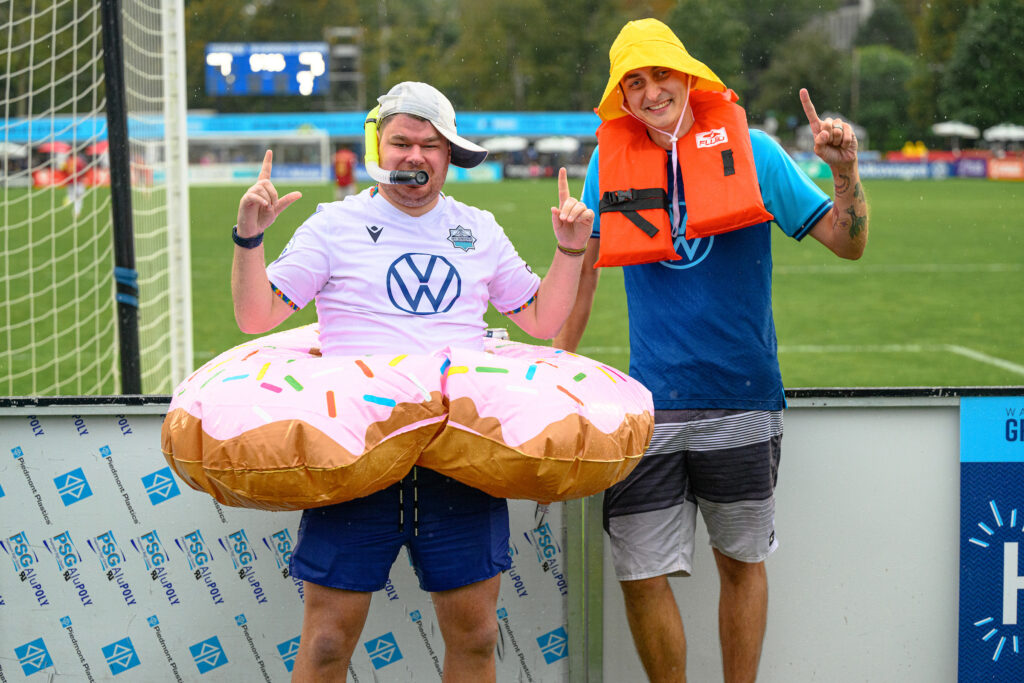 I'm sure at this point, you are asking, "What does this guy know? All he is suggesting is that the teams focus on improving their attendance numbers through slow and methodical growth."
To that point, you are right, but here is where I make recommendations to help get butts in seats. So far, two clubs in the league have had massive success in terms of gaining hardcore fans, and this enthusiasm has naturally trickled down to the more casual fans of the team. What do these two teams have in common? The style with which they communicate with their fans. Sure, they do press releases and the classic marketing with jersey releases and such, but they have vocal leaders who are not above communicating at a human level with fans. These leaders act as if they are conducting an orchestra, teasing new announcements, tweeting their feelings at poor decisions from refs, and showing their commitment to connecting with the fans and city that have embraced their teams.
You might be noticing a trend, but the key to these teams succeeding is being able to connect with their fans on a personal level. No, I don't mean knowing each fan individually, but using the intimateness of the teams and the league to their advantage. MLS teams can feel hollow like they are purely a mechanism of capitalism, not an organization that cares about integrating into the community and helping lift the people who embrace the club.
Lacking a charismatic individual outside of the club manager puts the team at a marketing disadvantage. For example, would the Dallas Cowboys be as well regarded if Jerry Jones didn't love to run his mouth? Would the Dallas Mavericks even still be in Texas if Mark Cuban didn't work day and night to endear himself to the Dallas faithful?
The success of these teams' marketing is life and death, and having another voice that isn't just the team's social media accounts is crucial to cutting through the noise and reaching current and potential fans.
League Quality of Play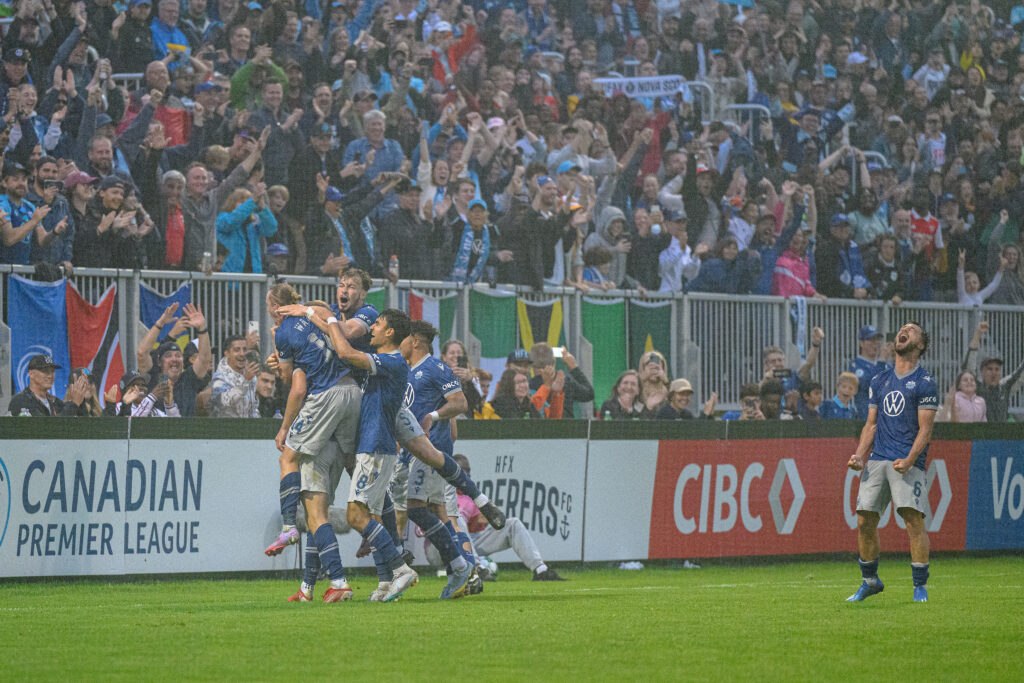 The quality of league play will always be a contentious issue amongst the die-hard fans of any smaller league. Some argue that bringing in high-quality players, like MLS has done with the designated player rule, is the best way to move the league forward. In contrast, others argue that developing young players and increasing the level organically is the more reasonable option.
It seems like the Canadian Premier League is stuck in limbo, trying to figure out which path it wants to take. Some of the teams have gone the route that many MLS teams are taking in signing young international players that have high potential, while other CPL clubs are going after designated player style signings.
Either way, player signings at the lower levels are always going to be more inconsistent than at the top tier. This past season, Vancouver FC signed Gael Sandoval, who had over 100 Liga MX appearances and was in the prime of his career at age 27. Yet he looked off the pace in a league that is clearly below the Liga MX standard, and after just 13 games, he departed the club upon mutual termination of the contract.
Moving past how these teams are building their rosters, it is hard to dispute the improvement in on-field quality from season one through five — most players who were stars in the first season struggle to be depth players now. As a fan, it is exciting, and as a critic, I am curious as to what the ceiling is for the Canadian Premier League. The country has similar population levels to many European countries with significantly stronger domestic leagues, but those leagues aren't competing with another massive league that operates within their own country like the CPL is with MLS.
The quality of play shouldn't be an issue as long as the CPL can continue improving and selling players onto better leagues. But, if the league stagnates and players are only making lateral moves, then it could be in trouble, as one of the league's key selling points is giving the stars of the future a professional proving ground.
Franchise Financial Health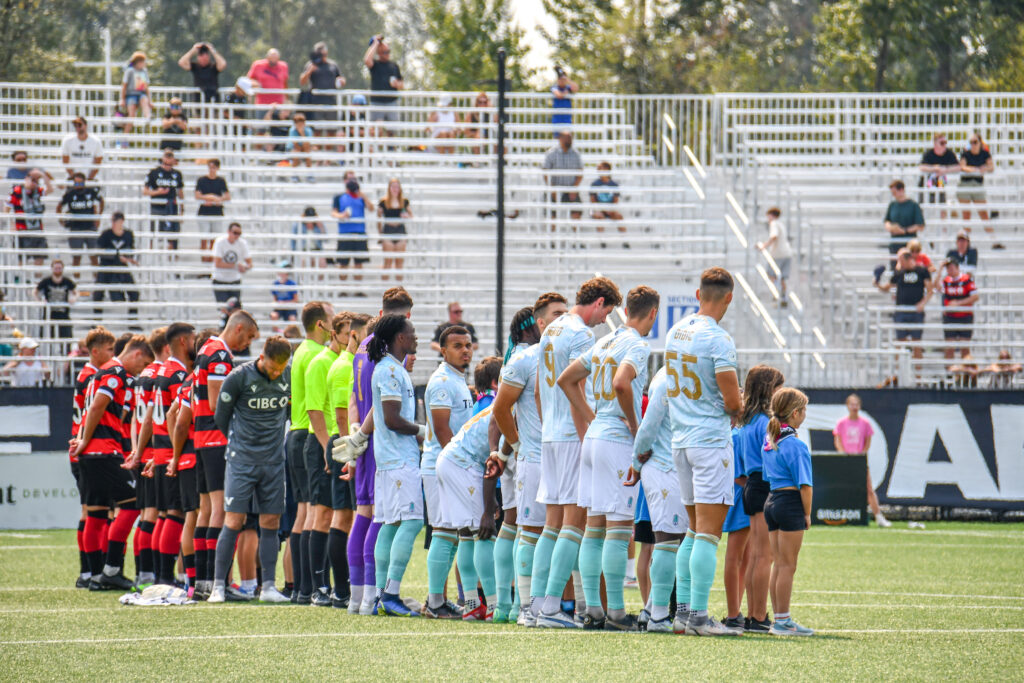 For this section, I will be operating off of assumptions. The first assumption we can make is that it is expensive to run a professional sports team. The second assumption is that to generate income as a team, you need to sell a lot of tickets, merch and, in the case of football teams in the lower leagues, young players you developed. There are massive overhead costs, from player and staff salaries, renting/owning training facilities, and, in the case of many of the teams, paid advertising and marketing.
The Canadian Premier League has a salary cap of $1.125 million Canadian Dollars per year. That is for all players and coaching staff. If a team sells 3,000 tickets a game for an average of $30 a ticket for the 14 home games they each have, they would make $1.26 million in a season. That leaves the team with $135,000 left over for travel costs, front office staff, gameday staff, and all other costs. While this calculation doesn't include the revenue the club is gaining from merchandise sales, you start to see why these teams might struggle to make a profit.
Canadian Premier League Attendance Report Week 14 : Forge FC tops the week with just under 5200, Atletico Ottawa next with 4160, Cavalry FC with 3189 midweek & just under 3900 on the weekend. No Report for HFX Wanderers at this time. #CanPL pic.twitter.com/d2J6RuwjEm

— Leonardo (@Leonard_FC) July 19, 2023
FC Edmonton has already folded, York United are searching for new owners, and there are only a handful of clubs that average over 3,500 tickets sold per match in the league.
Once again, these are estimates, and there is also revenue from TV deals, corporate sponsorships, and other opportunities to take into account, but this is to outline that each team is operating on very thin margins.
For franchises starting in new leagues, failing to turn profit over the first five to 10 years is understandable, even expected. In the case of MLS, most teams weren't profitable as of 2017. The Canadian Premier League will be lean financially for many years, and that is just the dire reality of starting a new sports league.
Number of Teams in the League
The final step in building a league is having a large enough pool of stable, established teams. Currently, the Canadian Premier League has eight franchises, with nine in league history counting the now-defunct FC Edmonton. There have been quite a few numbers bandied around for what the league should aim for. If the league can reach 16 teams that have stable ownership and can consistently draw a crowd of over 5,000, it would have no reason to need (need being a crucial word) to seek out more expansion teams.
When the league was first announced, it was open about its hopes for pro/rel coming to Canada. For that to happen, the league would need at least 24 clubs, with 12 in each division.
The sports world is ruthless. Only the strong survive, and in this particular case, only the innovative, committed, and consistent survive. As a fan, I am desperate for this league to lay down roots so I can enjoy it for years to come. As someone with an interest in the sports business, I am wildly curious to see how this experiment ends.