Hired by Juventus just ahead of the 2020-21 season, Italian football legend Andrea Pirlo has every quality you'd like out of a manager — except for experience. We examine the trend of hiring recently retired legends to head coaching positions, and explore the role white privilege may play in that. 
There is absolutely no questioning Andrea Pirlo's football pedigree. Truly one of the greatest Italian footballers to ever do it, his career accolades and highlight reels speak for themselves.
BUT — he is unequivocally unqualified to be Juventus' head coach, no matter how many international caps or unbelievable moments he had as a player.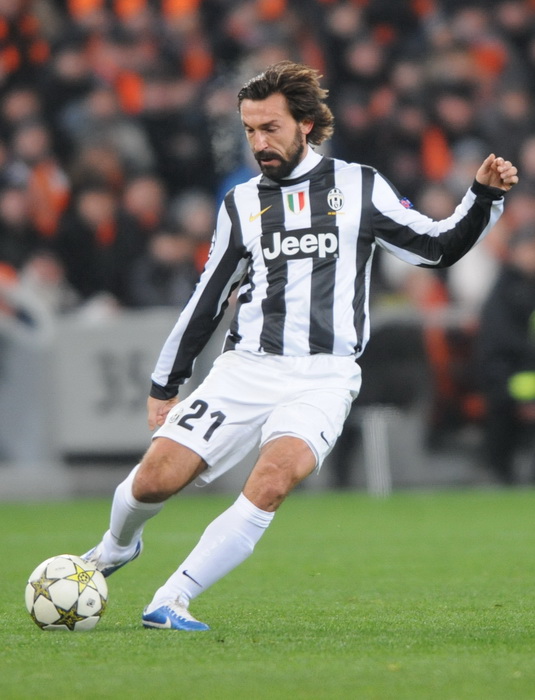 Appointing a recently retired legend as a head coach is common practice across all sports. On paper, it may seem like a sound decision — a familiar face fans can recognize and that players respect. And it makes sense. I mean, how much attitude do you think this guy is gonna get from his players?
However, it's important to note that playing and coaching are two separate entities. Just because you've achieved success in one field, it doesn't mean you will be successful in the other. Former players often do make for great coaches, but they need time to develop, whether it be as an assistant or in lower leagues and youth academies.
As a coach, you're in far less control of what occurs on the pitch than you are as a player, which can be frustrating. Coaches can strategize and game plan as much as they want, but it's ultimately up to the players to execute. Furthermore, jumping straight into a manager role is skipping several steps of the coaching ladder that aren't covered by a license test and having played at a high level.
A player like Pirlo — a natural leader with a high football IQ — is well-equipped for coaching, but managers have to deal with much more than just Xs and Os. Dealing with player egos, ownership politics, and overseeing a technical staff are just some aspects of a managerial role that a playing career won't fully prepare you for. These are things that experience can only teach you.
The ideal start for a player fresh off retirement looking to get into coaching would either be in a top league as an assistant under the mentorship of a quality manager, or a head role in a smaller league. Here, one can learn the nuances of coaching while developing their styles and methodology. You can't just stick someone at the top of the pyramid and expect them to succeed.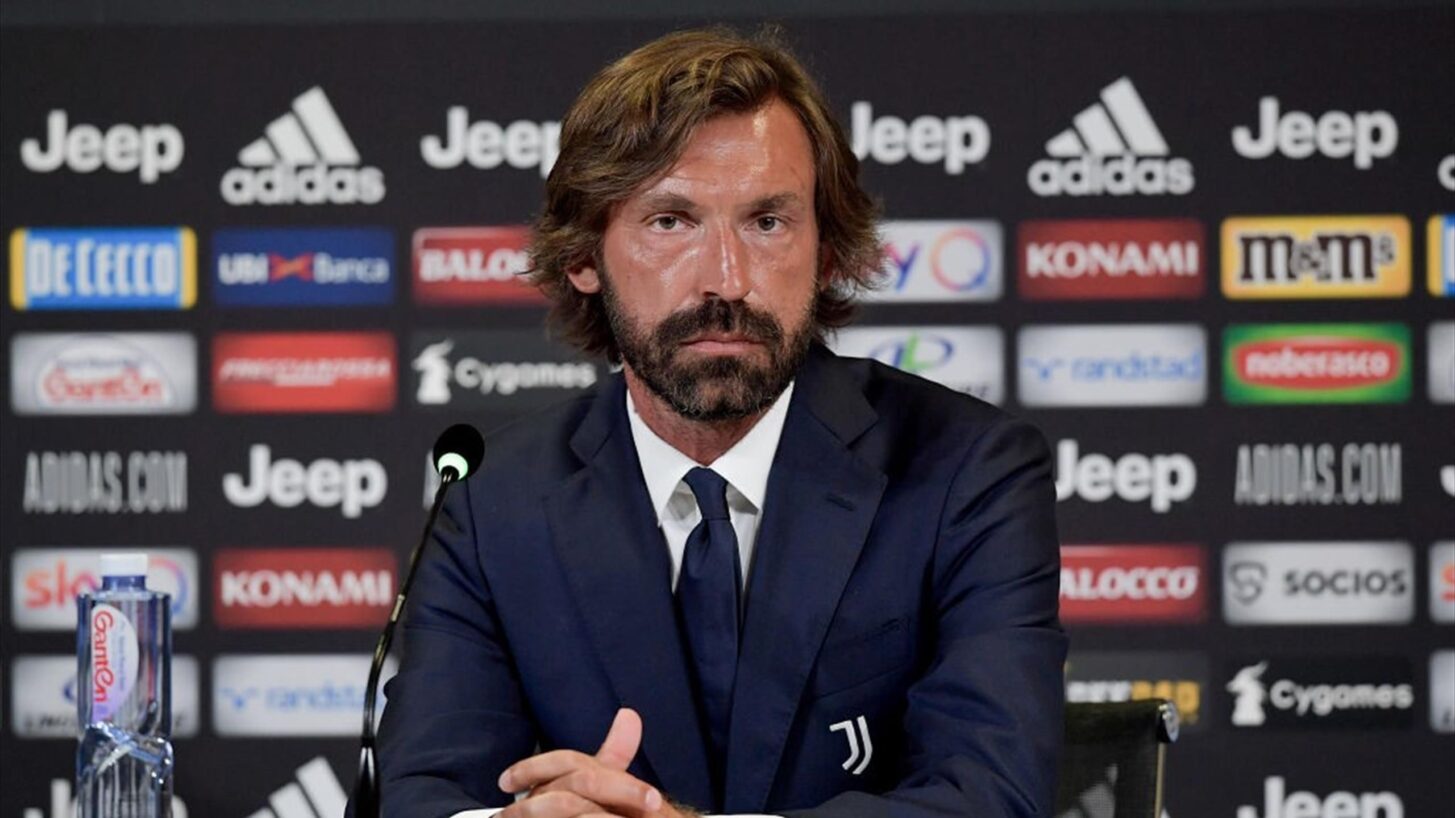 That's not to say that Pirlo won't be successful. For all we know, he might be a natural and lead Juve to their first Champions League title in a quarter century next year. But it doesn't change the fact that his qualifications are lacking for a position with the magnitude of Juventus manager.
He spent a whopping nine days at the helm of Juve's U23 squad, and he's only just received his UEFA Pro license — doesn't it seem like the Old Lady is moving too fast? There are surely countless other candidates with more coaching experience that would make for a better fit.
That brings us to our next point. Many have felt that Juve have passed over several more qualified applicants in favor of the "sexier" choice in Pirlo, and that it is a form of white privilege. This is a debate that is raging across sports, fueled recently by Steve Nash being appointed the head coach of the NBA's Brooklyn Nets. But while there are plenty of Black coaches who have proven themselves at the highest level of basketball, in football it's a bit of a different story.
The percentage of Black coaches in European football is largely disproportionate to the percentage of Black players. Since the 1993-94 season, there have been 240 managers in the Premier League, and only nine of those have been Black.
There have been widespread studies on the coded descriptions of white and black athletes — the former often praised for their "intelligence" and "hard work" while the latter were for their "pace" and "power."
Whether conscious or not, these biases may certainly have played a part in the disparity of white and Black coaches throughout the sport. A strong work ethic and virtuosic understanding of the game — traits stereotypically associated with white players — are certainly of higher value for a head coach than natural athletic ability — stereotypical traits of Black players.
In this sense, there are elements of white privilege in the case of Pirlo's hiring — but let's not forget that superstars get preferential treatment too. In 2014, Clarence Seedorf was hired by AC Milan right after he retired with no prior coaching experience, just as Pirlo was. In the middle of the 2018-19 season, Thierry Henry joined his former club AS Monaco, and although he had some experience as an assistant with the Belgium national team, his credentials were light compared to other potential suitors for the job.
Both Seedorf and Henry's tenures were short-lived in Europe, however. Seedorf didn't even make it through the entire season, despite the fact that his side was in a decently respectable fourth place in the Serie A table at the time of his firing. Henry lasted just 20 matches as Monaco's gaffer, winning just four, drawing five, and losing 11. He's since taken the helm with MLS side Montreal Impact, where he's shown some promise in plying his trade perhaps in preparation for another trial in Europe.
Putting Seedorf and Henry in these positions was setting them up for failure. Henry's situation in particular was abysmal. Not only was he probably not ready to take on a managerial role, but Monaco's roster was also severely depleted. The club sold off a load of their best players the previous offseason, including Kylian Mbappe. Even the most experienced of managers would've had trouble wringing out any kind of quality with that club.
So if top leagues want to raise their embarrassingly low amount of non-white coaches, the answer isn't just to hire a former superstar. They need to look for those with coaching pedigree and proven track records. Token hires are not conducive to success, and may actually have an adverse effect.
In the NFL, the "Rooney rule" was put in place in 2003 to make sure that ethnic minorities were prioritized in head coaching and high level operational positions. While the rule initially led to the hiring of more Black coaches, there are currently only three in a league where 70 percent of players are Black.
But if there are so few top-level Black head coaches in football, how can clubs hire a qualified candidate? One solution could start in lower tier leagues. These leagues both in Europe and the rest of the world need to ignore everything I have just said. Hire the inexperienced ex-superstars like Henry or Seedorf, whose football intelligence would suggest a future in coaching.
In a lower league atmosphere, coaches can make mistakes in a smaller spotlight and with less media scrutiny. They can become more comfortable implementing and fostering their coaching philosophies upon their players, and when they're ready to make the jump, they'll be in a position to succeed. Plus, big time names will perhaps create a buzz around smaller teams, leading to more attendance (when that becomes a thing again) and general awareness of the club.
As Pirlo progresses as manager, one thing that will be interesting to keep an eye on will be the media's and club management's reactions should he initially struggle. So far the press coverage has been mostly positive, commending his reportedly high score on his UEFA Pro coaching license test and remembering all his great moments in the Juve stripes.
The media were similarly optimistic following Henry's hiring at Monaco, but quickly turned once Monaco began to struggle — going on an abysmal run that didn't see his first win in over a month.
I truly wish the best for Pirlo, and he certainly has all the qualities of a good manager, but experience can't be taught. You have to be naive to truly believe in meritocracy, but it's still a slap in the face for those coaches who were lying in wait, earning their stripes in preparation for a job opening like the one at Juve. Regardless of Pirlo's results, top level clubs ought to have learned their lesson by now — with the stakes that high, your don't want your team in the hands of a rookie.