With wild designs and patterns, vintage bootleg football shirts have slowly grown in popularity in recent years. To get a better idea of the phenomenon, we sit down with Josh Steeples of A Store Like 94, which both sells and highlights bootleg pieces from a bygone era. 
From the first time that I encountered bootleg football shirts as a kid walking around market stalls in Spain with my auntie, I've been fascinated. Whether it's plain obvious fakes or crazy shirts with pictures of players and obscene patterns, the bootleg football world has captivated me with its brazen creativity.
But I want to differentiate between what I mean by "bootleg." It's not the like-for-like fakes you buy from dodgy sites like DHGate, but instead the crazy replicas and outright bizarre shirts made in team colors. That's where my love lies.
Football shirt culture has boomed over the last few years, with the once terrace-only staple becoming a focal point in the fashion world. People wear them as a piece of expression and more of a fashion statement. With this, the popularity has skyrocketed and you're increasingly likely to see multiple random football shirts when out and about.
With the increase in popularity of the football shirt, the bootleg shirt has risen with it, albeit not in the same vain. More often than not, a bootleg shirt is not entirely like that season's home shirt, differentiating itself by using photographs, typography, and other graphical elements inspired by the club they're paying tribute to.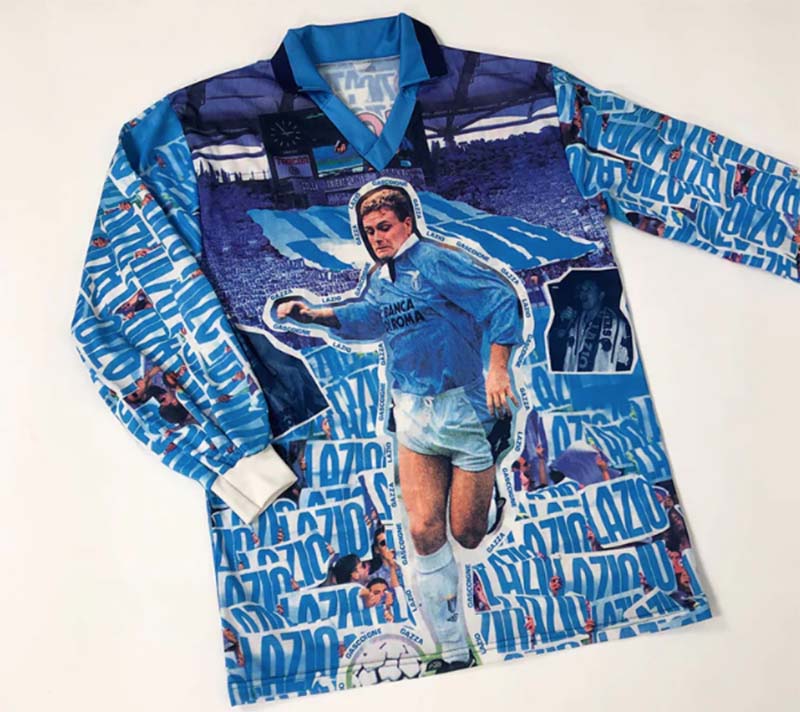 Some of the best ones I have witnessed feature the likes of Franco Baresi, Paolo Maldini, or Dennis Bergkamp in all their glory for each of the Milan clubs. In the background, a giant tifo display in the San Siro combined with some extraordinarily average typography of the players' names next to their full-size pictures in the team kit.
A crude replica of the badge is placed on the chest, almost as if it came straight from Pro Evolution Soccer. All of these features collide to create a chaotic mix of pure beauty. While bootleg shirts are laughable to many, they're a staple point in my experience regarding football shirts. From the markets in Spain to online resellers on eBay, a bootleg football shirt is an icon in this world that demands respect.
I sat down with the bootleg aficionado Josh Steeples from A Store Like 94 to gain more insight into this fascinating world of football shirts. Through A Store Like 94, Steeples champions the "weird and wonderful side of the '90s football/bootleg scene," and sells one-off items in addition to showing off his collection on Instagram and his website.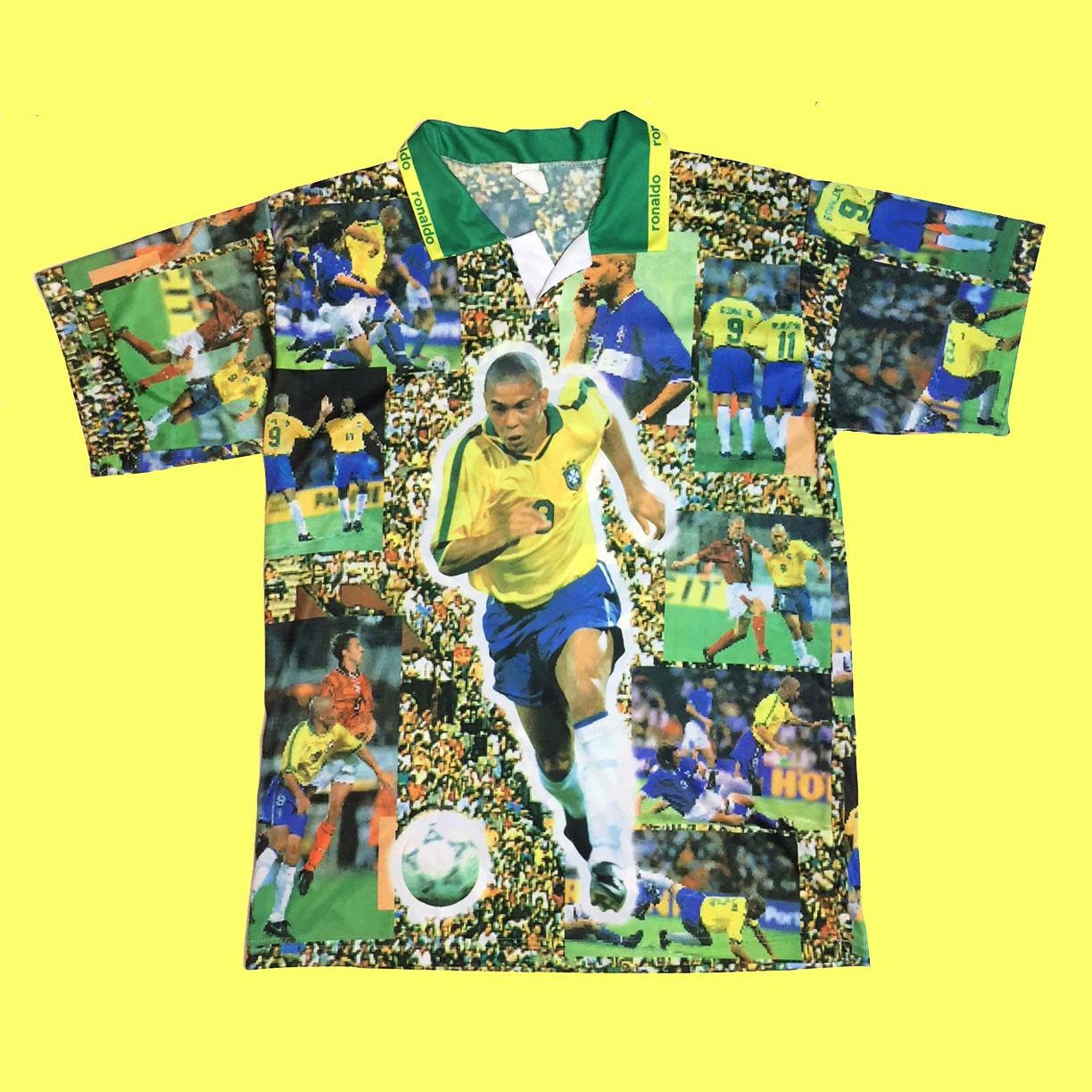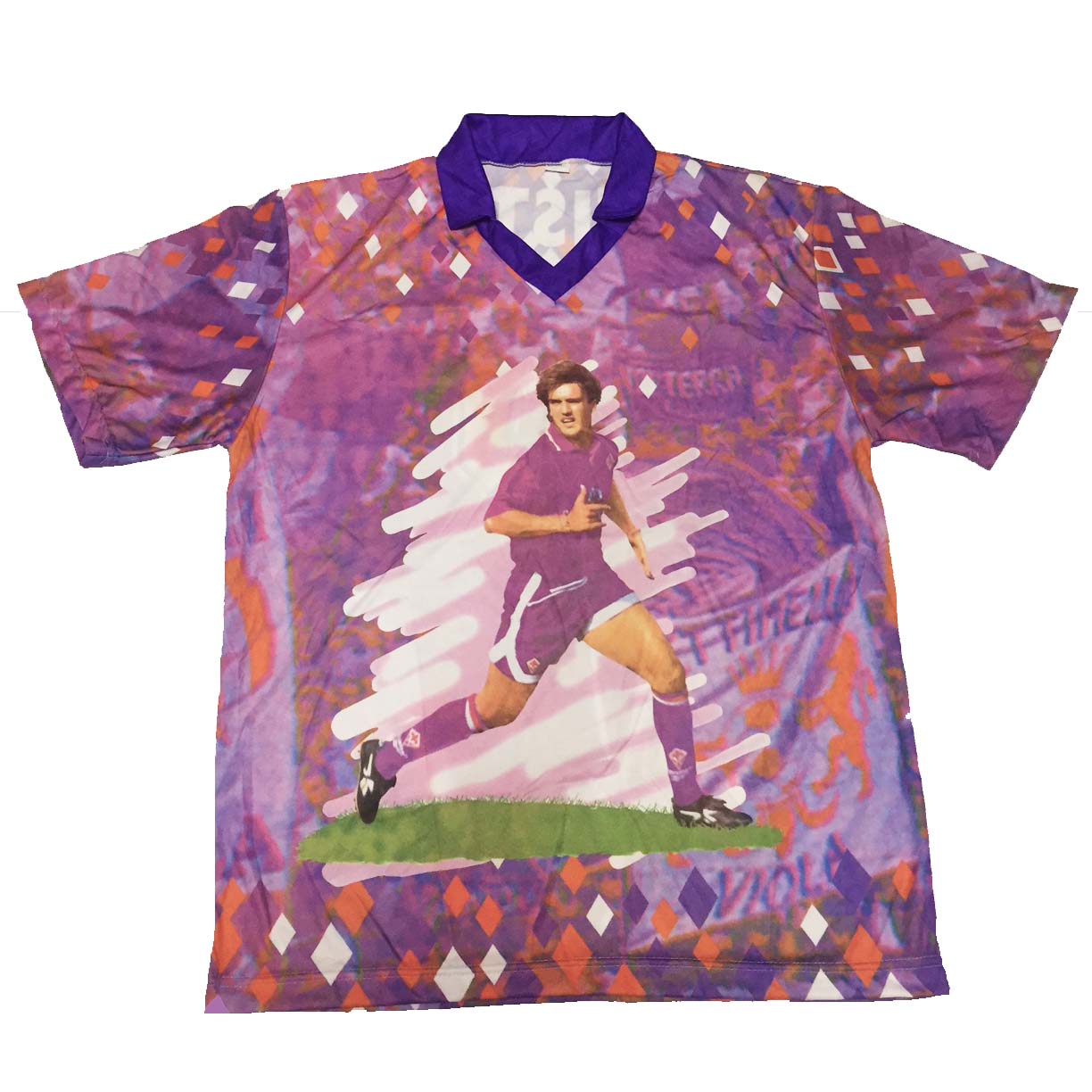 Urban Pitch: What makes the bootleg shirt world so wonderful?
Josh Steeples: I think there are a few things that make a bootleg shirt great. Firstly I think the main appeal for myself is the fact that they haven't been mass produced, so there aren't as many of them in circulation as most official vintage shirts. I have always liked owning something that you know there aren't hundreds of. Secondly, it's the beauty and craziness of the amateur style of the designs that would have been made on basic computer software from the start of the '90s, when computer design was still in its infancy. I think if they had been made on programs we use today like Photoshop, they wouldn't have had that raw finish to them that really makes them what they are.
Is it important to know the difference between a classic bootleg shirt and the like-for-like fakes we see much more commonly now?
So this is very important to know. There is a clear difference between a bootleg "fan" shirt and a fake replica of an official football shirt that you can pick up from Alibaba. A bootleg design is more of an homage to a player or team from the early '90s. It may have the colors of a team on the design, but the main thing is that it's a fake that is trying to be as fake and knock-off as it can be.
A fake replica is a shirt that is trying to be as close and convincing as possible to be the real thing but at a fraction of the cost. I used to have a problem with these fakes but to be honest with the current financial environment we are in and the rising prices of the real deal shirts, I don't blame people for choosing a more affordable option. This summer I saw hundreds of fake replicas at music festivals I attended. And if you are a passionate vintage shirt collector, you can still smell out even the best of the best copies.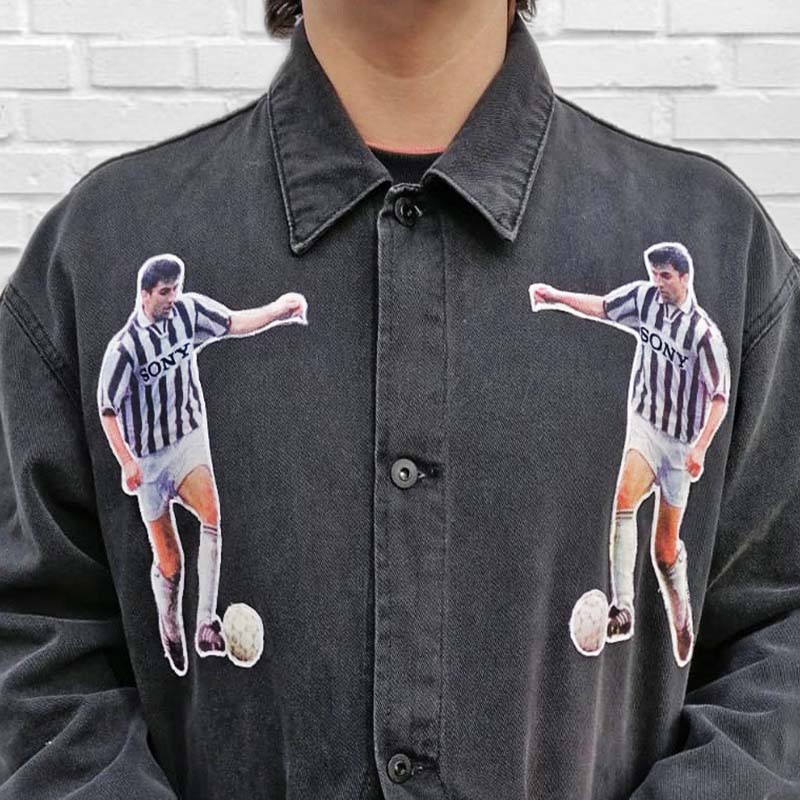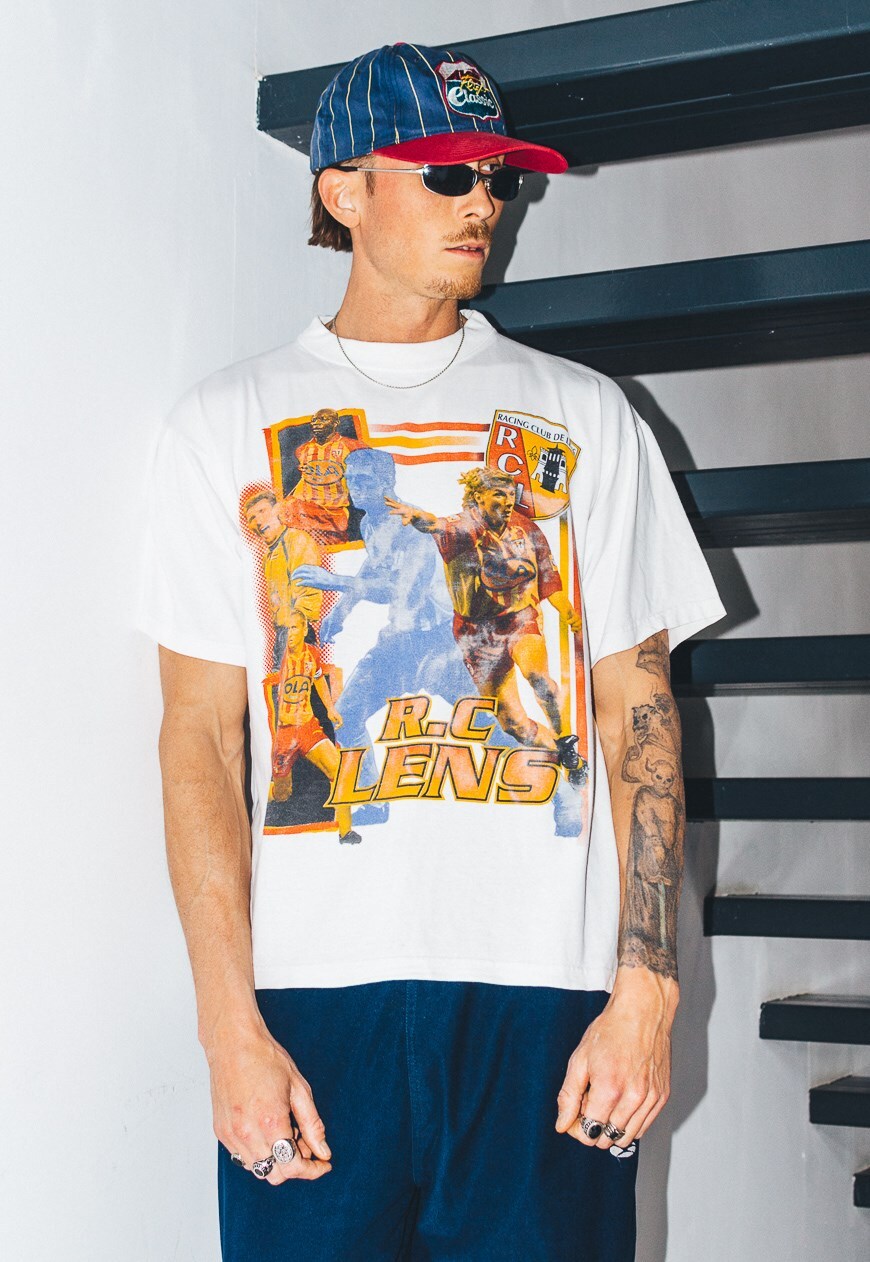 How important are bootleg shirts to football shirt culture?
I'm not really sure how important it is to football culture as it's still a scene that's only been picking up traction in the last two or three years and before that, I think a lot of the shirts were being sent to the landfill. So I guess it's good that now at least they are appreciated and not just another landfill item like most fast fashion clothing items.
But I guess if you think about it they do tell a story of a time when players like Baggio and Del Piero ruled the waves of modern day football and are actually iconic now. It's also nice to see brands similar to mine across the globe rebooting certain styles and bringing them back to life in the same old-school basic booty style, and I think we will definitely be seeing a lot more over the next few years.
Why do you love bootleg shirts?
I think when I go back to the start when I first fell in love with bootleg shirts six to seven years ago, it was just the silly wildness of the actual designs. There's nothing else like them and they always turn a head and start a funny conversation in a club smoking area. I also like to think to myself who were the original dodgy designers knocking these off way back when in Italy, and where are they now? The mystery is definitely another part of my love for them.
—
The learnings, here, are that the bootleg shirt scene is well and truly alive and gaining popularity fast. From its humble beginnings in the '90s to now becoming a cultural statement, a bootleg shirt holds a special place in many people's hearts, mine included. Whether it's a loud amateur design of Pavel Nedved or a blatant crazy knock-off, they're great pieces. Now, how do I get my hands on a Tino Asprilla shirt?