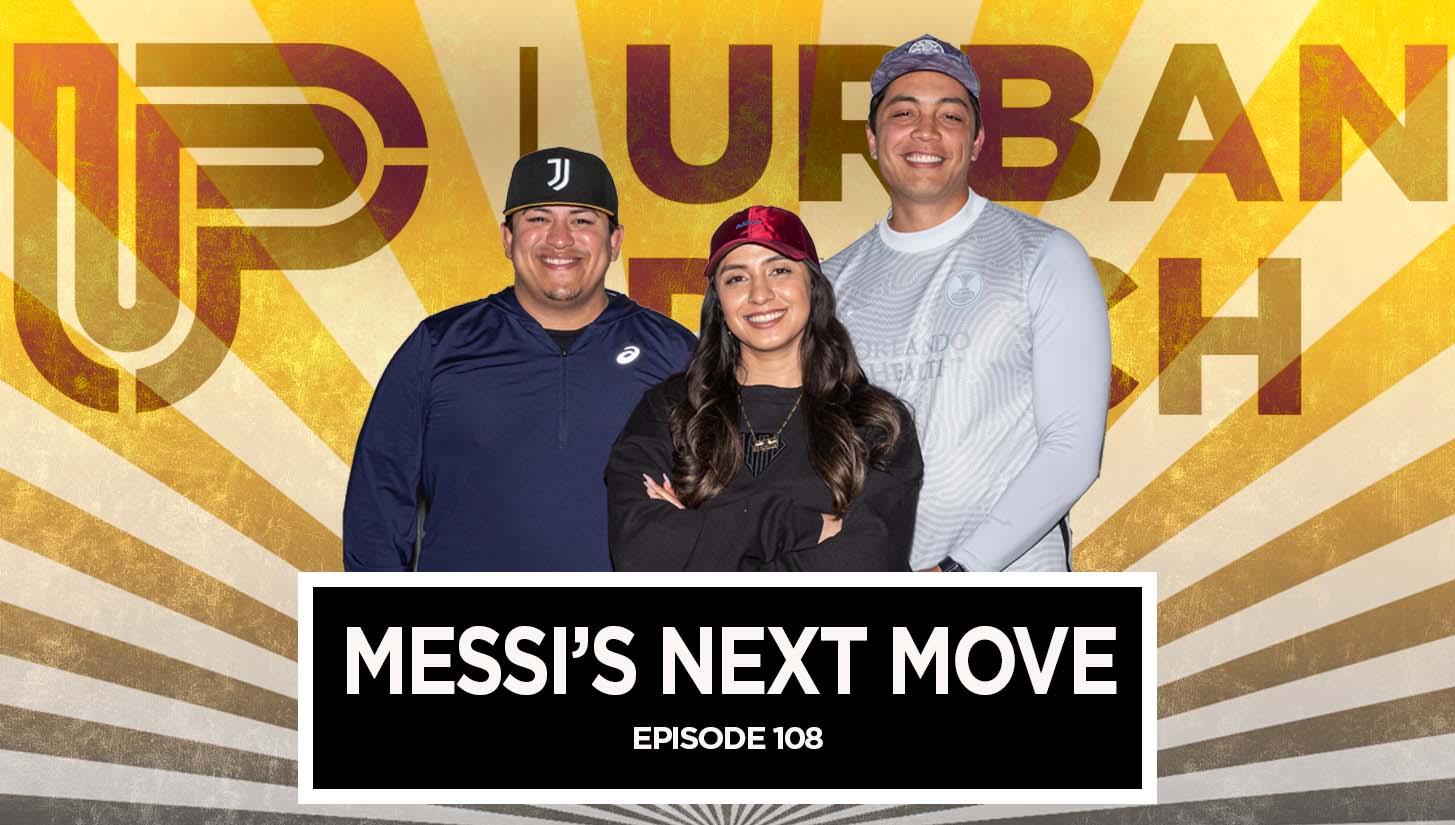 In the latest episode of the Urban Pitch Podcast, the crew discusses the latest happenings in the soccer culture-verse, including the LA sports takeover, where Lionel Messi is headed next, and why the next generation of NWSL players are already making their marks across the league. 
In the world of football, money talks the loudest. And it appears as if the reported $500-million-per-year contract from Saudi Arabian side Al-Hilal was enough to lure Lionel Messi to the club (we don't blame him).
Earlier this month, it was reported that Messi, who has been booed by the notoriously tough Paris Saint-Germain fans this year, would be leaving the team at the end of the season, but he could be headed to Al-Hilal as early as this summer. Messi was suspended from PSG after taking an unauthorized trip to Saudi Arabia, ostensibly a precursor to what would be a record-breaking transfer.
There were rumors of him heading to MLS or returning to Barcelona, but the Agence France-Presse is reporting that Messi's move to Al-Hilal is a "done deal."
Naturally, the GOAT moving teams makes for great podcast fodder, and the UP Podcast crew discusses Messi's next step, in addition to the return of LA Galaxy's Angel City Brigade supporters' group to the team's home games after an attendance boycott, LAFC's CONCACAF Champions League run, and the youth movement currently going down in the NWSL.
You can watch the entire podcast on YouTube, or listen to the audio on streaming services including Apple and Spotify.