While making an appearance for the premiere of Creed III, actor-director Michael B. Jordan had a rather interesting interaction on the red carpet with The Morning Hustle host Lore'l. Apparently the interviewer was a former classmate who had teased him during childhood for having a famous name and bringing his headshots to school.
Upon bringing up their school ties in Newark, the 36-year-old star preempted the interview by quipping, "Oh yeah, I was the corny kid, right?" Lore'l tried smoothing the situation over by complimenting him with, "He is obviously killing things out here."
The man of the hour pressed on saying, "Yeah, what's up? No, I heard it."
While the actuality of the disparaging remarks may be in question, who didn't feel a slight moment of jubilation at the thought of confronting an unfavorable acquaintance or classmate from one's past while basking at the height of your success? Hollywood has made countless movies with this universal trope in mind. Movie theatrics aside, George Clooney and Patrick Dempsey may be real-life examples of how awkward stages in life do not permanently define one's eventual destiny.
The same could apply for Major League Soccer.
We've all heard the oft-repeated criticisms of MLS for years now. "The skill level is too low." "It's a retirement league." "It doesn't have the comparable history like [insert favorite league]." While most of the critiques may have some level of validity, is it really fair and accurate to label it as such with ongoing impunity? Or are we still judging based on past memories of awkward adolescence without fully recognizing the current glow up that exists in 2023?
While I have not been apprehensive about pointing out what I believe are valid areas of improvement for the league, I am still a fan and proponent of MLS. I further contend that the league is currently in the midst of its own red carpet moment and justified in puffing out its chest a tad like Michael B. Jordan. Let's go through the list.
Franchise Values of Major League Soccer
According to Sportico, the average MLS franchise is worth $582 million, an 85% increase over the last three years alone. Leading all clubs is LAFC, which became the league's first billion-dollar franchise earlier this year. Even sweeter for the club, it edged out city rivals LA Galaxy, whose $925 million is good for second-highest in MLS. Shockingly, the valuation of the top five MLS clubs would be on par with long-standing English Premier League clubs such as Everton, Leicester City, West Ham United, Leeds United, and Aston Villa.
Last year, the average revenue for clubs was estimated at $55 million, while LAFC reported a league-high of $116 million. This may be surprising considering that the average sports team is currently valued at approximately six times its revenue value, or a 6x revenue multiple. Certainly, franchises with higher valuations or those with a storied history or championship pedigree may trade at higher revenue multiples. However, Major League Soccer clubs are surprisingly valued at a 10x average revenue multiple. In other words, they're "Michael B. Jordan hot" right now.
MLS club owners are gleeful to see that they are steadily gaining traction on the "big four" American sports leagues. To put into comparison, these leagues all have had anywhere between a 50 to 100-plus year head start on MLS. Here are the average team valuations for each league:
NFL: $4.5 billion
NBA: $2.9 billion
MLB: $2.07 billion
NHL: $1.03 billion
MLS: $582 million
It's no wonder that NBA star Giannis Antetokounmpo recently announced he's joined the ownership group for MLS side Nashville SC. He's the most recent to join the ranks of past and current NBA players who have chosen to invest in an MLS team, including Kevin Durant (Philadelphia Union), James Harden (Houston Dynamo), and Magic Johnson (LAFC).
Historic Apple Broadcast Deal & More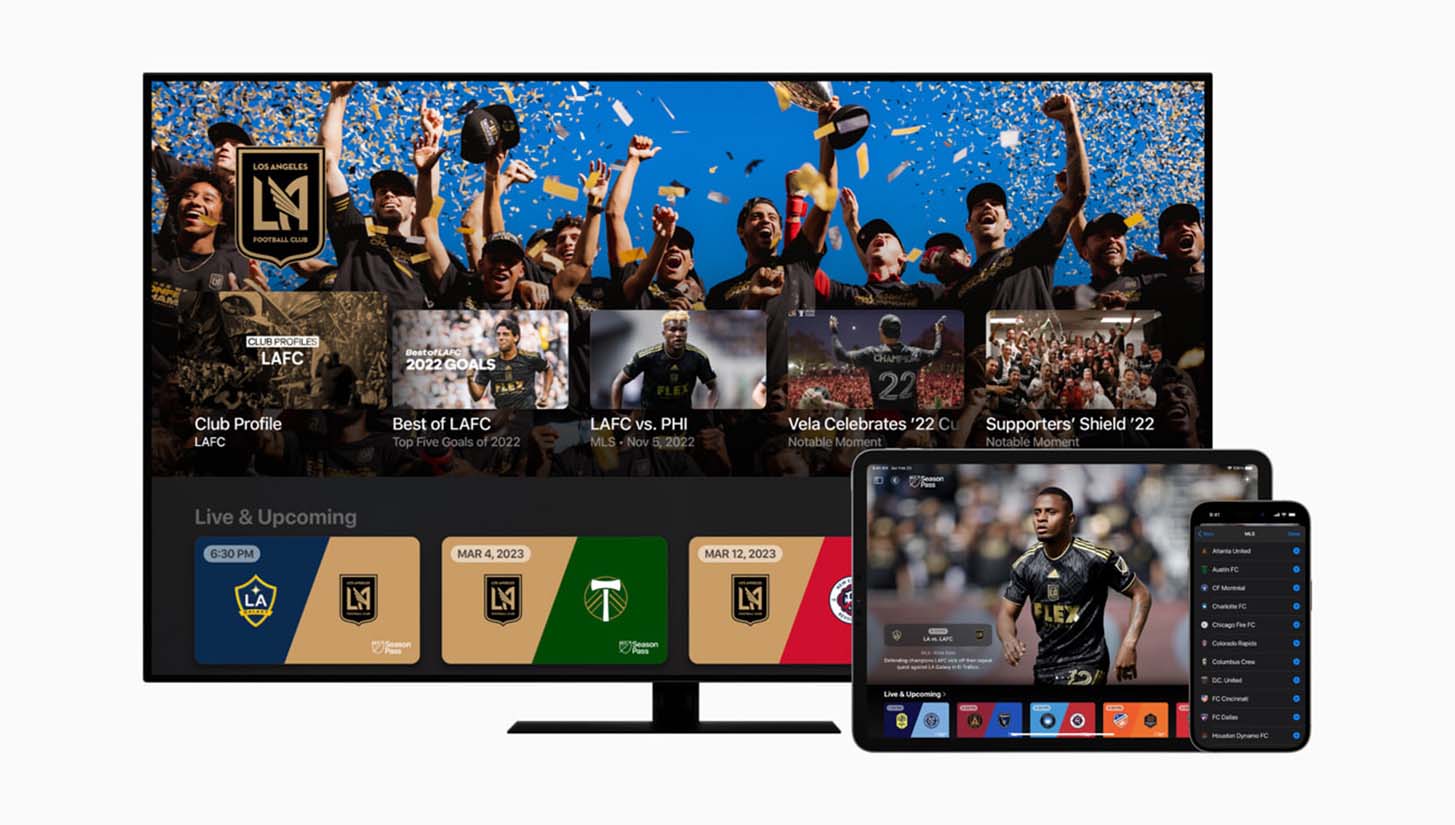 Beginning this year, Major League Soccer announced a groundbreaking agreement with Apple to broadcast matches for the next 10 years, which will pay it at least $2.5 billion. Available to anyone with internet access, fans can now subscribe to watch all regular season and Leagues Cup matches (along with select games from MLS Next Pro and MLS Next, MLS's developmental and academy leagues). This opens the door to an international audience enabling them to consume the full spectrum of live and on-demand content from a single location.
"For the first time in the history of sports, fans will be able to access everything from a major professional sports league in one place," said Eddy Cue, Apple's senior vice president of Services.
At a guaranteed $250 million per season, this is a sizable jump from the $90 million average per season it received under its previous eight-year agreements with Fox, ESPN, and Univision. A couple points that make this deal more notable: the linear TV rights, and their relationship with the United States Soccer Federation.
Although the landmark Apple TV agreement didn't offer much incentive to bid on MLS linear TV rights, the league was still able to supplement its contract with additional TV deals with Fox Sports, TelevisaUnivision and other networks. FOX Sports alone reportedly offered MLS $7 million per season for TV rights.
"We are proud to continue our partnerships with FOX Sports, Univision and TSN, and we are pleased to have MLS matches on RDS in Canada," said MLS commissioner Don Garber in the league's press release. "These broadcast industry leaders continue to demonstrate their deep commitment to MLS and soccer. Our linear agreements, along with our partnership with Apple, are the culmination of a series of collaborative discussions to provide our fans with the most expansive and accessible lineup of programming MLS and our sport in the U.S. and Canada have ever seen — and by a significant margin."
Although Univision decided to pass on broadcasting Spanish-language MLS league games on TV for the first time since 2006, it still acquired the rights to the package of Leagues Cup games featuring Liga MX against MLS teams in a mid-season tournament. These agreements are set to run through 2026, a critical moment for MLS in which the United States, Canada, and Mexico are set to host the World Cup. This tournament will be the first to be hosted by three nations with the U.S. hosting 60 matches.
A key element somewhat lost in these media rights deals is that after nearly 20 years, the USSF and Soccer United Marketing (the marketing arm of MLS) ended their commercial rights partnership at the end of 2022. This is critical in that previously, the USSF and MLS bundled their broadcast rights together. In relinquishing the the task of selling media for U.S. Soccer and garnering their own unprecedented Apple deal independently, Major League Soccer effectively announced to the world their elevation from a capable co-star to leading man status.
Monumental Revenue Deals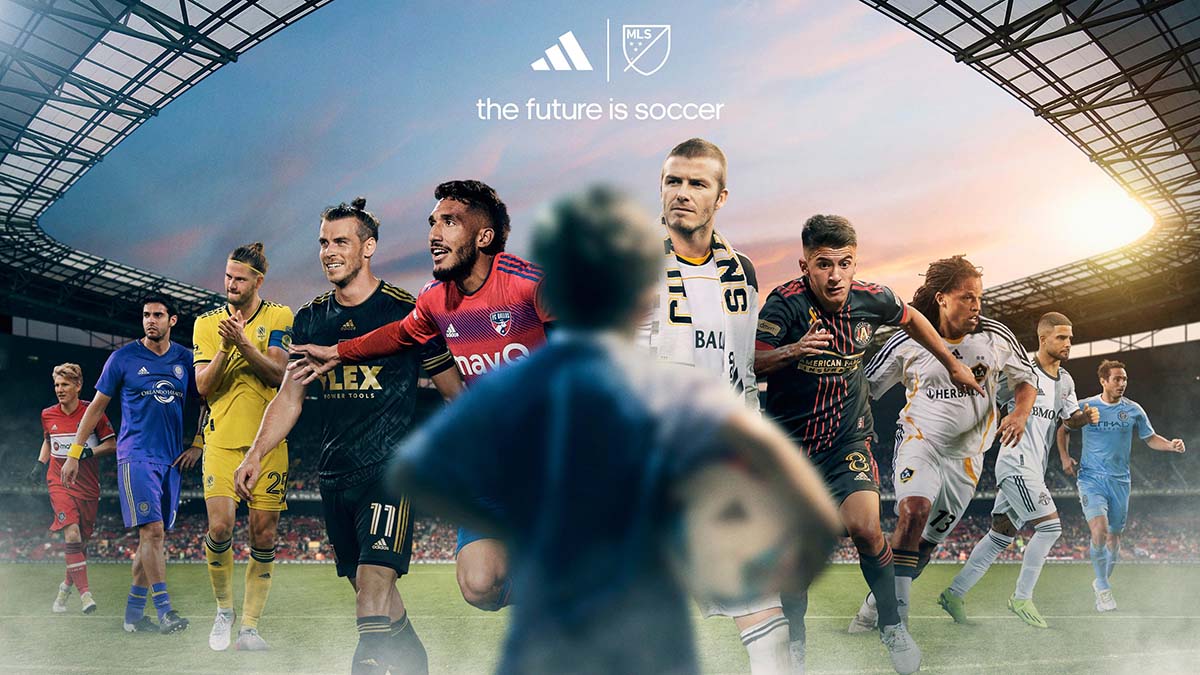 Dating back to the league's inaugural 1996 season, adidas is the longest-running partner in MLS history. In February, the brand announced a "multiyear extension of their partnership" valued at $830 million, making it adidas' largest-ever investment in North American soccer. Previously, their current contract signed in 2017 and set to expire next year was valued at $700 million.
With this new extension, adidas will continue to supply the on-field jerseys, training apparel, and the official game ball while also supporting youth clubs and MLS Next Pro. The upcoming 2026 World Cup was a pivotal opportunity that couldn't be overlooked.
"Looking ahead to the 2026 World Cup, we see many possibilities to build upon the strong foundation and positive momentum we have already created together," stated adidas North America president Rupert Campbell. "The league's future is bright and we are proud to be part of it."
Months after winning its first MLS Cup, LAFC notched another triumph around the league — the largest naming rights partnership in Major League Soccer history. Agreeing to a stadium naming rights deal with the Bank of Montreal (BMO), the deal is reportedly worth $100 million over a 10-year period.
This marks the end of a melancholy period in which the club went a year without naming rights. Although an initial agreement in 2018 with the Banc of California was set to pay LAFC $100 million over 15 years, they mutually agreed to a one-time $20.1 million termination fee to end the arrangement just four years into the contract. While the stadium name continued to remain the same in the interim, this new deal marks an increased perception in value that sponsors have in regards to MLS clubs and the league overall.
According to Bennett Rosenthal, LAFC's lead managing owner, "More impressions from what we do on the pitch leads to tangible value for sponsors. Sponsors pay more for sponsorships. That leads to more revenues for us to reinvest in the club."
"We went for a year without naming rights, and we actually beat budget anyway," said Rosenthal. "But that's obviously a very positive statement for the growth of our club, and like I said, our ability to support the club with more capital and more investment and more revenues is all a virtuous cycle."
Although initially giving his former classmate a tough time for having teased him in school, Jordan eventually relented and was gracious enough to finish the interview with her. As he departed, Lore'l gamely finished the interview with, "Well you're not corny anymore!"
I think we can give an honest reassessment of MLS and all agree, "No, you're definitely not."