The twins of "Les Twins" (pronounced "lai" because they're French, guys), have danced for Beyoncé and Missy Elliott, modeled for haute couture designer Jean Paul Gaultier, and easily move through an elite social circle of fancy rich people. But never before have Laurent and Larry been captured playing pickup futsal. People, we got the exclusive.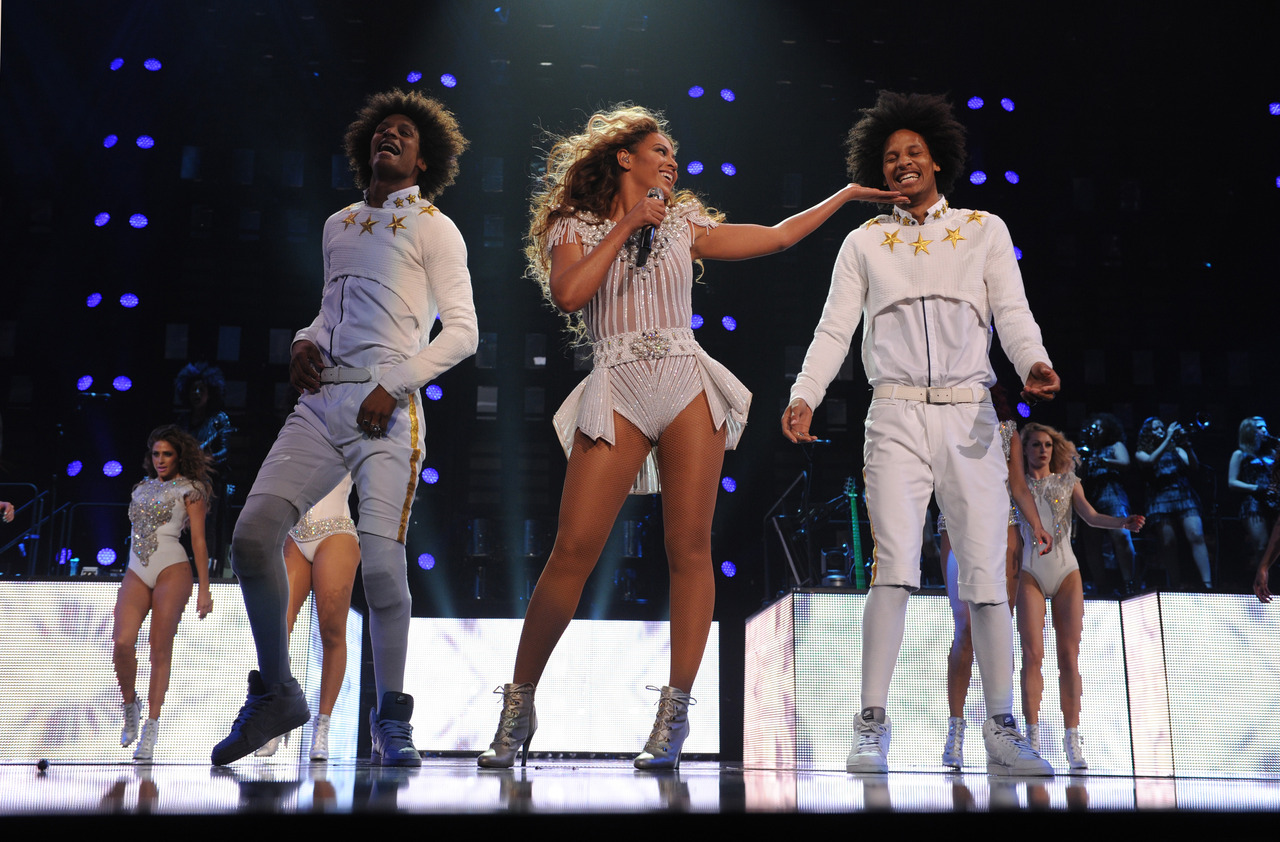 In this video, you'll notice the hapless victims (in orange pennies) at our UrbanFutsal LA pickup night in shock and awe as the 6-foot-4 model-dancers dominate in the air and use their long legs to slide in goals. (The SkillTwins actually did a cool day-in-the-life-with video with Laurent and Larry, so we can't say we got the soccer exclusive, but when it comes to pickup futsal, we're all over that biznatch.)
Previously, Les Twins filmed their Bubba Sparxxx "Heat It Up" dance video as well as this OFFICIAL video at UrbanFutsal LA, taking advantage of the dope artwork featured floor-to-ceiling in our facility.
The twins have quickly grown in fame since their reality TV debut, and in our opinion, are totally obsession-worthy, and not just because they're hot twins. But yes because they're hot twins. The 27-year-olds rep "new style" hip hop in a big way, and infuse every performance with humor, style, and skill. No wonder they're good at futsal!
Here's the viral video that launched Les Twins into stardom: