The Heard on the Street series engages with various attendees at special events to get their raw, unfiltered thoughts. At the latest LAFC Black & Gold Rally, we tracked down long-time Angelenos, newly initiated fans, die-hard ultras, and even a team owner to poll their opinions on a variety of important topics…such as which marquee player the club should be targeting and where to find the best tacos in all of L.A.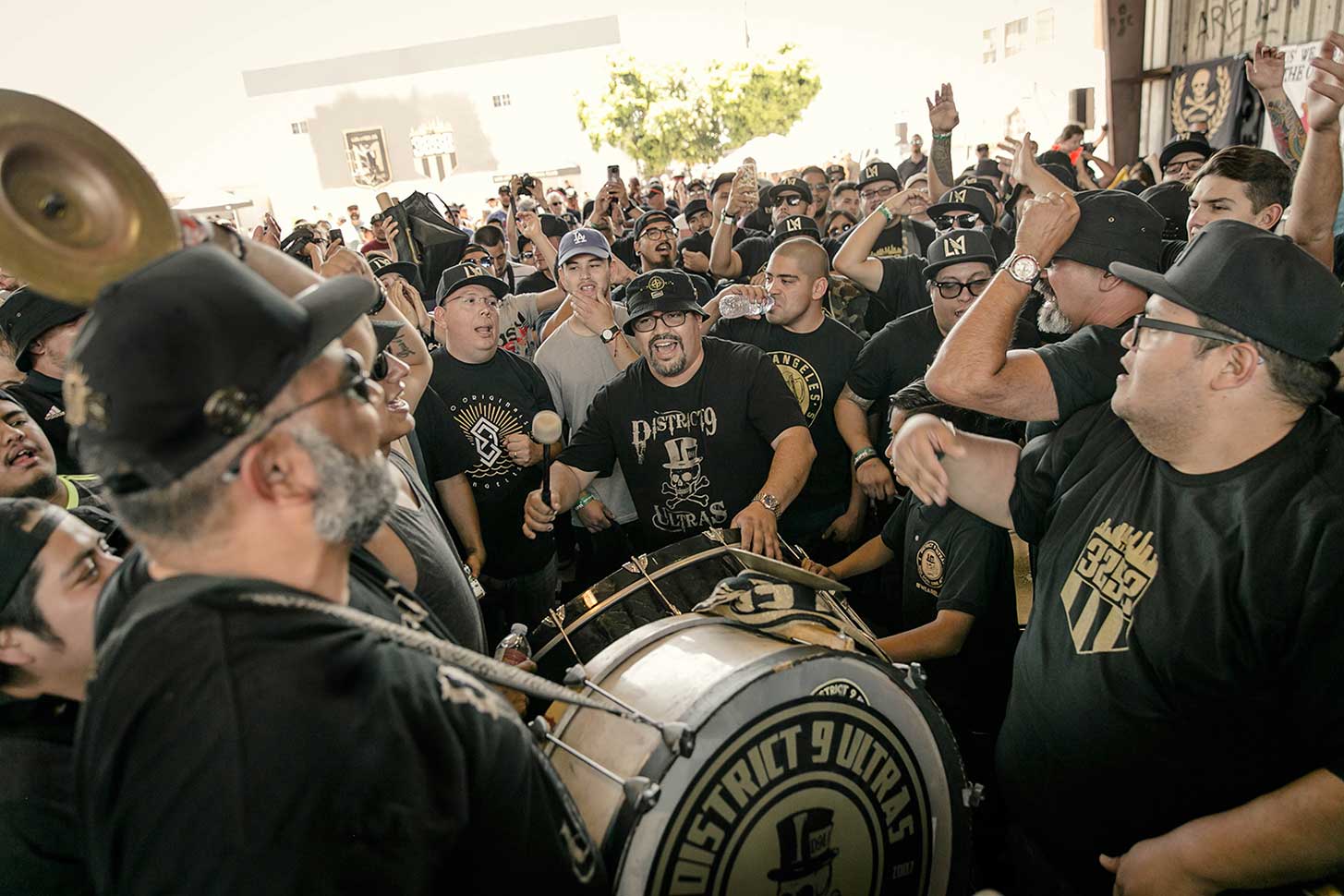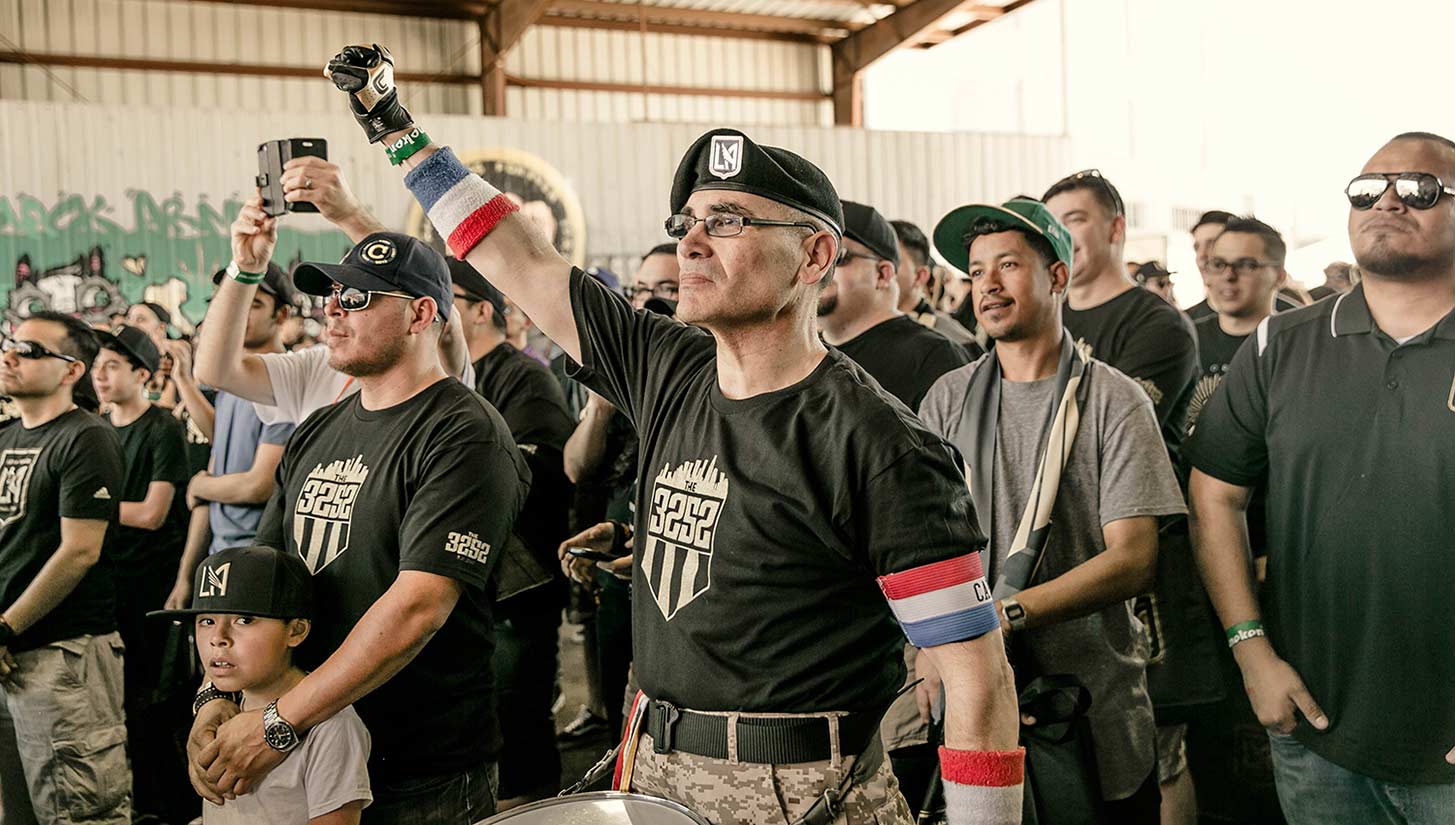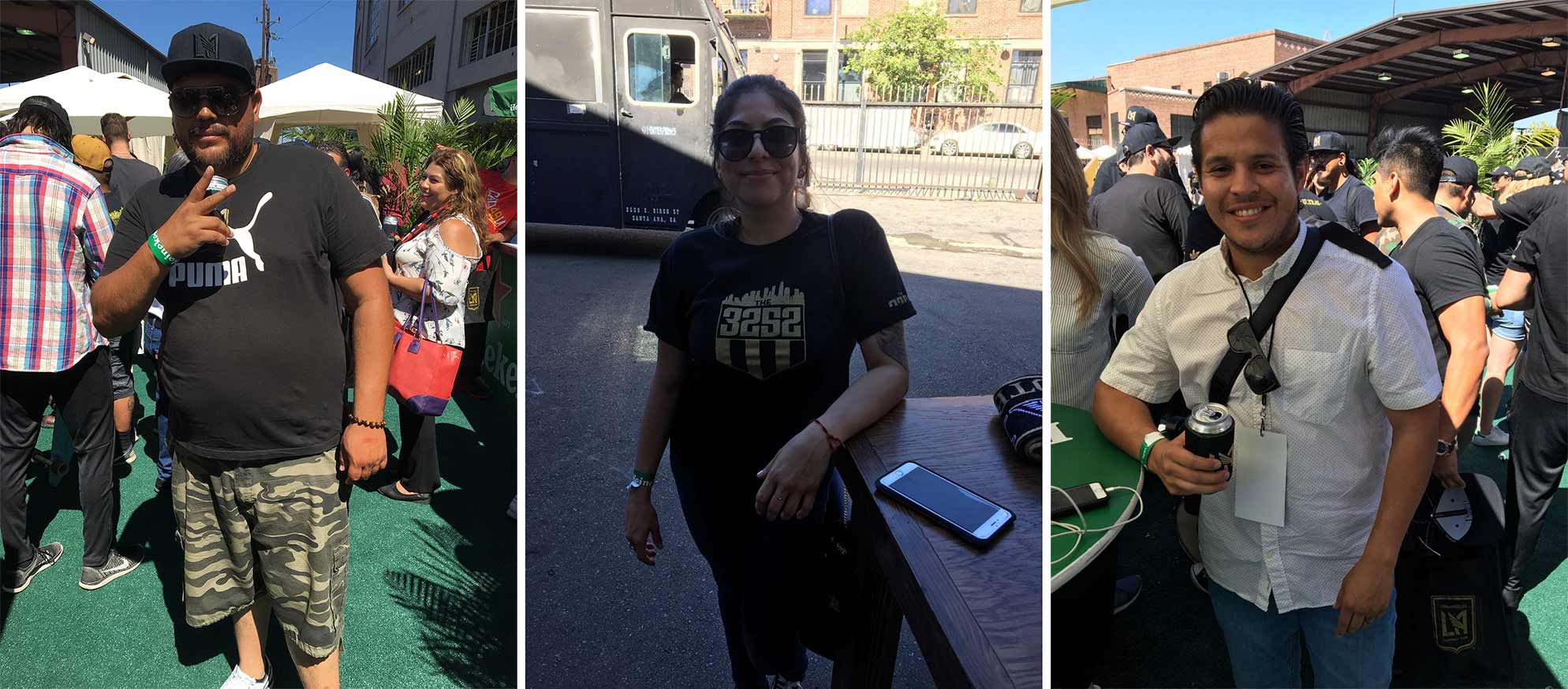 The Dodgers have their famous Dodger Dog. What should LAFC's signature food be at their stadium?
Richard Rubio: Loaded potatoes! Load 'em up with everything, baby. Bacon, cheese, you know…the works. And if you want chicken, you get chicken. If you want meat, you get meat!
Denise Lomeli: Nobody can go wrong with good tacos!
Kristian Garay: King Taco or El Taurino. One of those two. I'll tell you why because pizza is New York. Tacos…there's nowhere in this country like there are tacos in L.A.
Tom Penn: I just think it'll be organic. We won't declare it…we'll present a bunch of things and the fans will decide what's the thing.
Butch Locsin: You really wanna know this question? I know this question. Flavored churros! There's this one spot in downtown L.A. I go to and they have flavored churros and they also do stuffed churros. You know the Dodger Dog is known to be like a foot long? Imagine a churro, a foot and half long…flavored…stuffed.
Oscar Raphael: I would say loaded fries because you can put anything on those fries. From jalapeños to cheese to meat to whatever you want.
Oscar Ibarra: Tacos!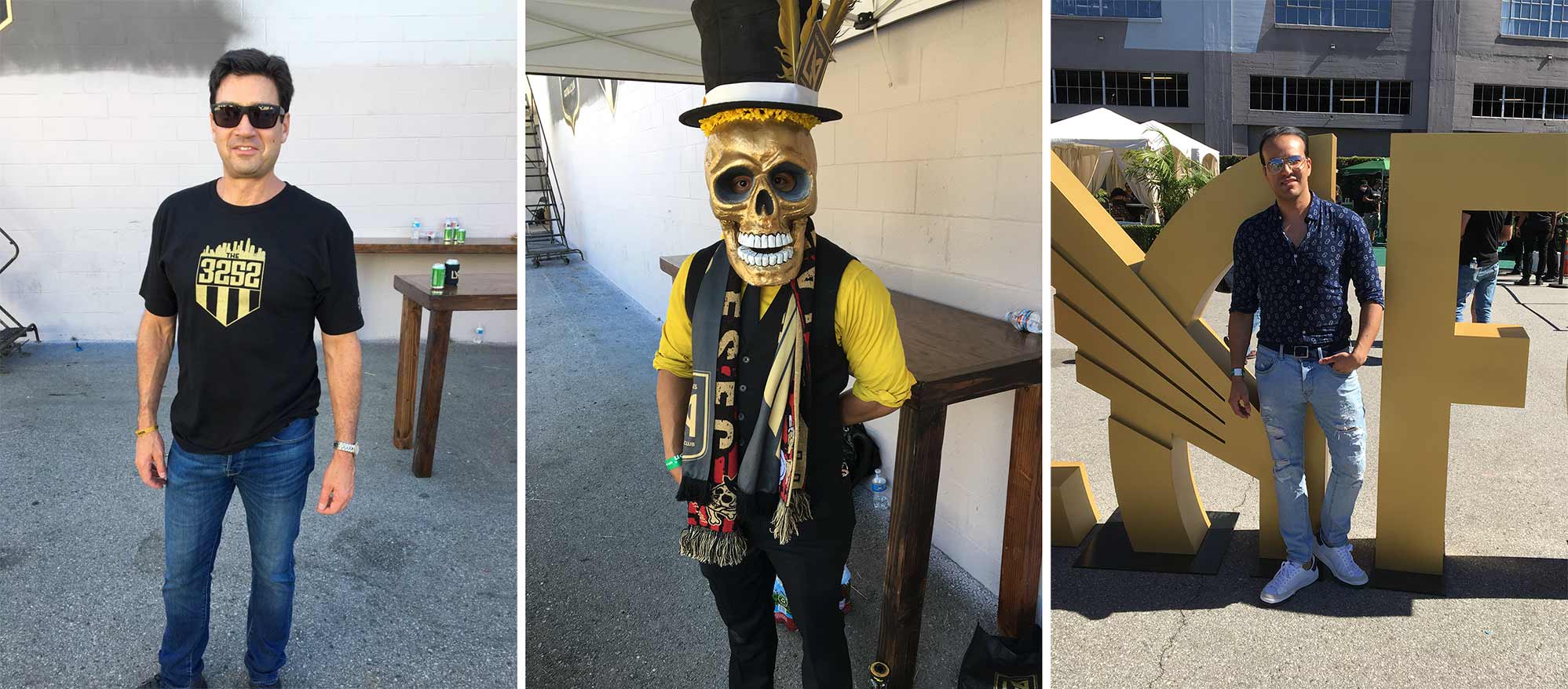 If you were LAFC's team owner, who would be the one current player that you would want to sign?  
Jason Martinez: Lionel Messi. He beat all the odds. He was a runt as a child. He left his home country to the unknown and still moved up through the ranks and became a superstar. I ain't worried about the tax stuff. Don't nobody like to pay the Tax Man!
Richard Rubio: Vela!
Oscar Ibarra: If you're talking about no limits, we gotta talk about the big names. Messi.
Denise Lomeli: Chicharito. He's up and coming. He's young, he has a lot to go for and he's good looking!
Kristian Garay: Easy. Zlatan! No doubt about it. He's got the personality to lift a city like L.A.
Yomari Ruiz: Ok, I have three! I think it has to be Ibra [Zlatan Ibrahimovic]. He's a lion…a warrior and he's definitely a leader. LAFC needs that figure who shows you how we want to accomplish things. And then because I'm a big Mexico supporter…Chicharito! But my favorite is Carlos Vela.
Tom Penn: We're looking for a signature player who's in it for the right reasons. We don't want to just do a transaction with somebody who comes in, plays and leaves. We want someone who's into what this whole mission is. There's a handful of really, really quality players we're in talks with.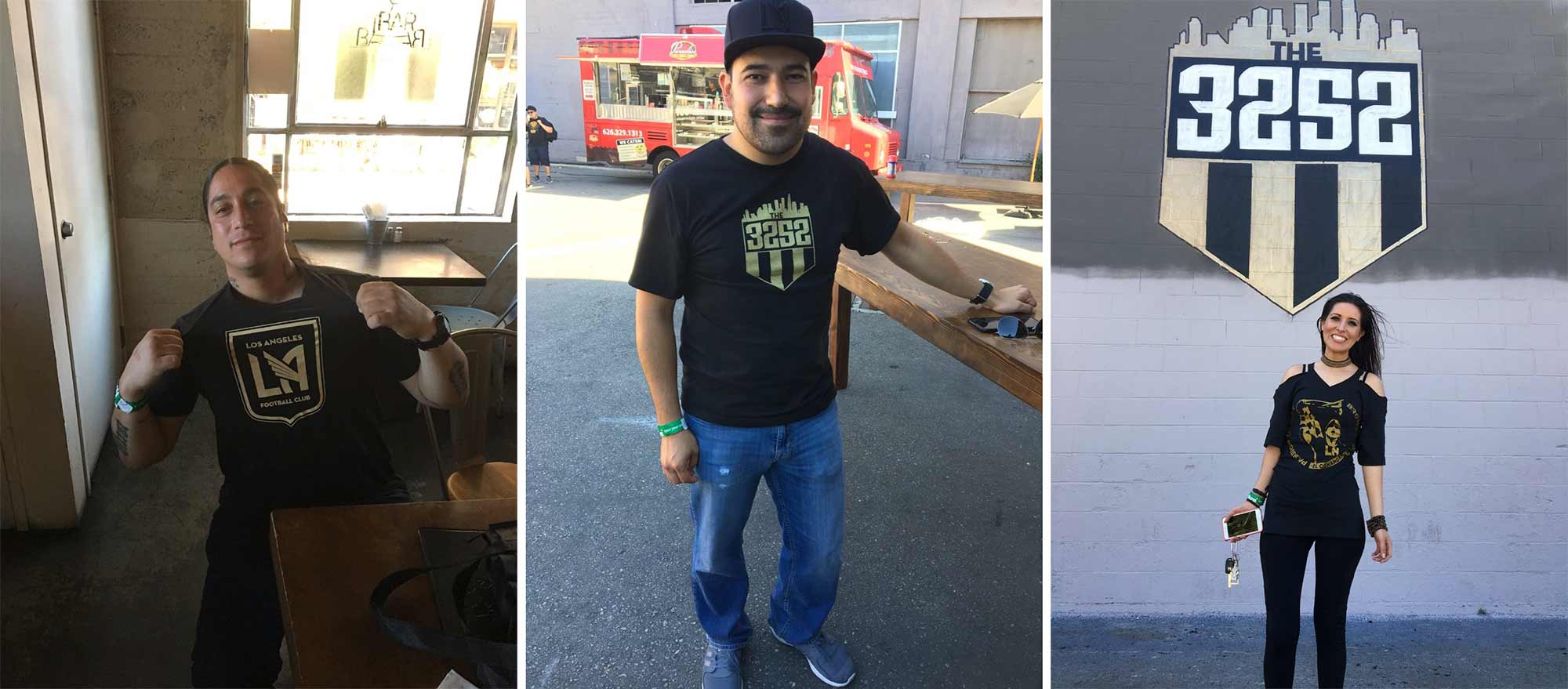 Butch Locsin: Hmm…man. There's this young kid, he's like 17 years old. I know he's on the USA team right now. [Editor's Note: Christian Pulisic.]
Oscar Raphael: Cristiano Ronaldo. Because he's a brand and that brand would transfer over to LAFC. Maybe like what David Beckham did for the LA Galaxy.
Everyone seems to be into tacos. So more importantly, where can you find the best street tacos in L.A.?
Jason Martinez: Las Estrella on [N Ave 61] and Figueroa man. Best tacos in L.A. You get tacos al pastor, carne asada, pescado, camarón, everything. Believe me, I got in trouble there before and I still go back no matter the risk.
Tom Penn: Outside La Descarga the speakeasy. Great place just shy of Hollywood. Those tacos are amazing. I usually have them at 2am.
Photography by Imad Bolotok and Urban Pitch.