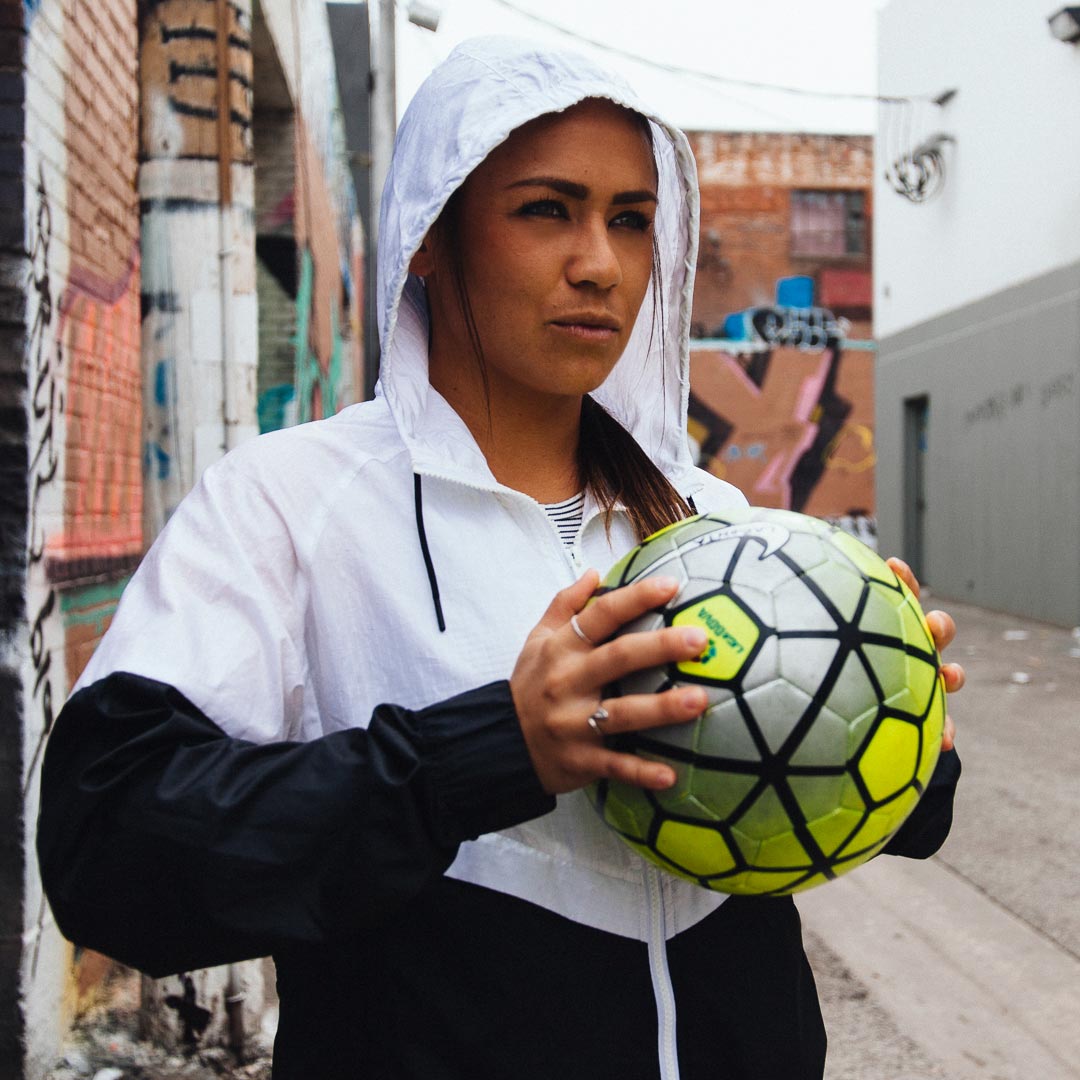 Lo'eau Labonta is beginning to hit her stride as she enters her third season in the NWSL. With preseason just a few weeks away, the Stanford grad sat down for a chat with us to talk professional soccer and share her favorite Urban Picks.
Lo'eau (pronounced lo-ay-ow) is known as "Lo" by those close to her, and the skilled midfielder has had a number of impressive career highlights, include winning the NCAA championship her freshman year at Stanford. She now returns to FC Kansas City as a "seasoned" pro at the ripe age of 23. Labonta spared a moment to share her thoughts on the best and worst aspects of being a professional athlete, her favorite dating activities, and the essentials for her soccer and makeup regimen.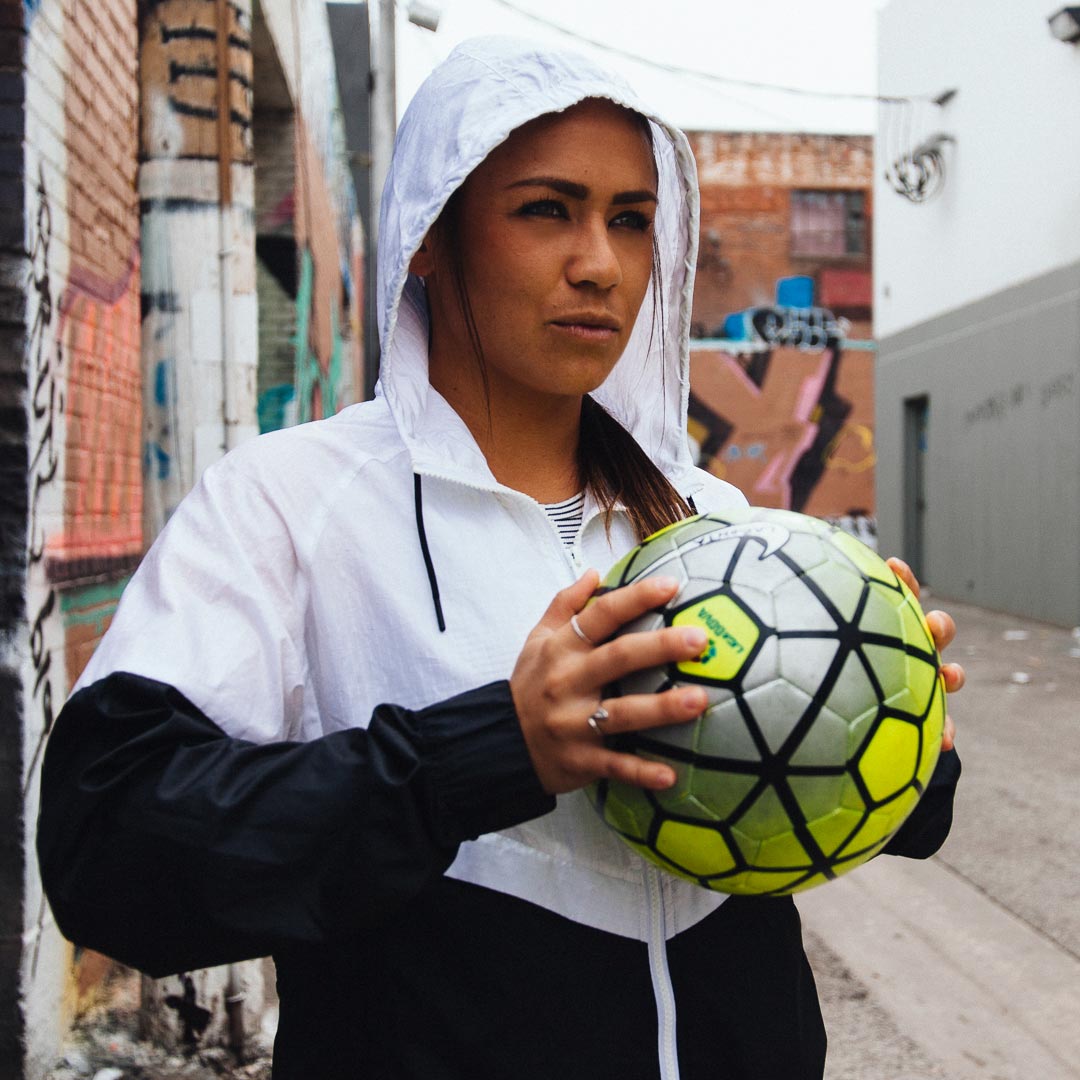 Urban Pitch: A lot of players making the jump to the NWSL from college mention the increased speed of play. What is the main difference for you between the college and pro level?
Lo'eau Labonta: I would say the speed of play is definitely the biggest difference I noticed when making the jump from college to the professional level. Second being fitness … but I think that comes with the speed of play.
What is your favorite personal soccer highlight to date?
I don't know if I have a personal favorite, but apart from playing in my first professional game and my first professional start, winning a National Championship [at Stanford University] will forever be a highlight in my soccer career.
I do what I love because I love what I do. My job is my passion and not many people get to say that.
What is the best part of being a professional soccer player and what is the most challenging?
I believe the best part of being a professional soccer player is that I commit myself every day to doing what I love. I do what I love because I love what I do. My job is my passion and not many people get to say that.
The most challenging part to me is probably the financial aspect. But with that comes true appreciation for the players in this league because they are all doing it for the love of the game.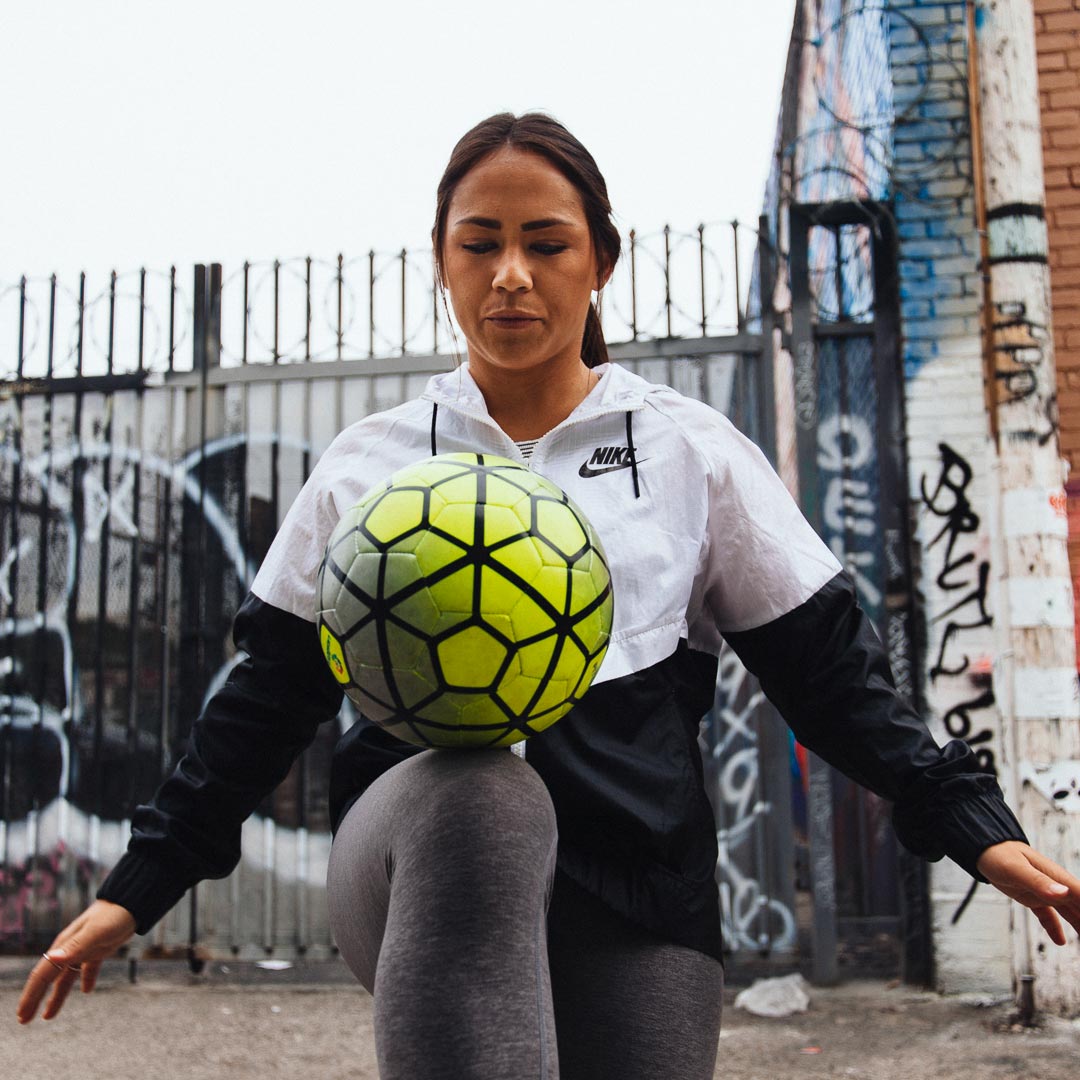 You've mentioned your preference for tall, athletic guys! What else is an important quality in a guy for you and what is a deal breaker?
I find it very attractive when a guy has a witty sense of humor. It is an immediate deal breaker when a guy is very dull.
So what are your upcoming plans for this year?
This upcoming year I will be entering my third season as a professional soccer player and will be returning to FC Kansas City. After the season, I hope to play abroad in Australia.
Lo Labonta's Urban Picks
Sporting Events:
Summer Olympics
World Cup
Stanford vs USC (Football Game)
Soccer Players:
Lionel Messi
Zlatan Ibrahimović
Andrés Iniesta
Soccer Brands:
Nike
Adidas
Techne Futbol
Date Activity:
Sporting event
Bowling
Amusement park
Cities Visited:
Boston
Chicago
San Diego
Current Songs:
"Caroline," Aminé
"Love On The Brain," Rihanna
"Bounce Back," Big Sean
Movies:
Remember the Titans (2000)
Suicide Squad (2016)
The Proposal (2009)
Celebrity Crushes:
Tom Hardy
Chris Hemsworth
Ryan Reynolds
Must-Have Items (Makeup Bag):
Mascara
Carmex
Floss
Must-Have Items (Soccer Bag):
Carmex
Nike cleats
Resistance bands
Food Dishes:
Spicy crunch roll
In-N-Out Double-Double with fries
Filet mignon and shrimp with asparagus
See more in our exclusive podcast with Lo'eau Labonta and follow her on Instagram.
Photography by Norbert Shieh for Urban Pitch.